If you're planning a trip to Patagonia, you may be wondering what kind of adventure you're after. And while it's true this huge area of 800.000 square kilometers has plenty of awesome destinations you can explore, it's usually easier to choose a place than an experience.
And when it comes to Torres del Paine National Park – the crown jewel of Patagonia with 181.414 ha (448,280 acres) of wild beauty in southern Chile – it's even harder to know what experience will fit your expectations. Here, you'll find dozens of spectacular trails including the highlights such as French Valley, the Towers' Base and Grey Glacier, but also off-the-beaten-bath-hikes which I think are amongst the best in the world. You'll find multiday treks and full day excursions, and not everything is about using your feet: here you can do river kayaking, horseback riding, mountain biking and much more.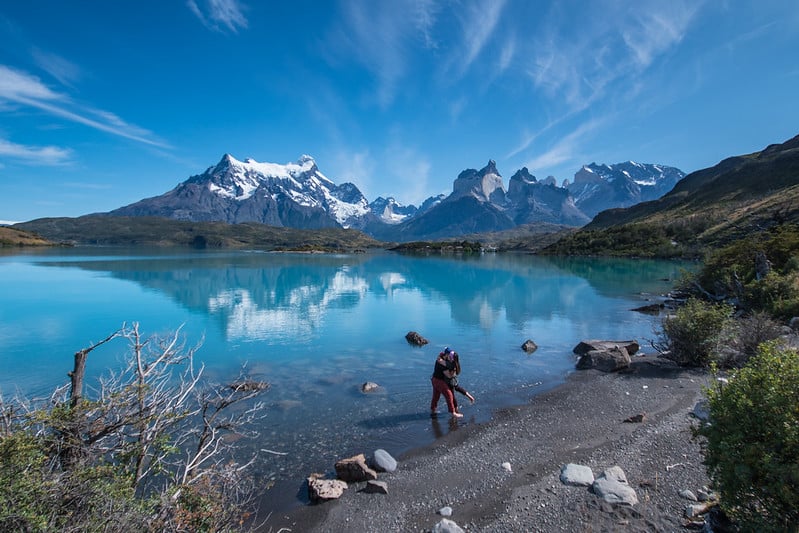 But not everyone has an unlimited amount of time to visit this place and for that reason, I'll give you a helpful hand with the best adventures in the park, related to the type of traveler you are.
Ps. I did them all, so I'm writing my own experience.
1. Nature lover and soft/intermediate hiker
Your choice: Patagonia Wildlife Safari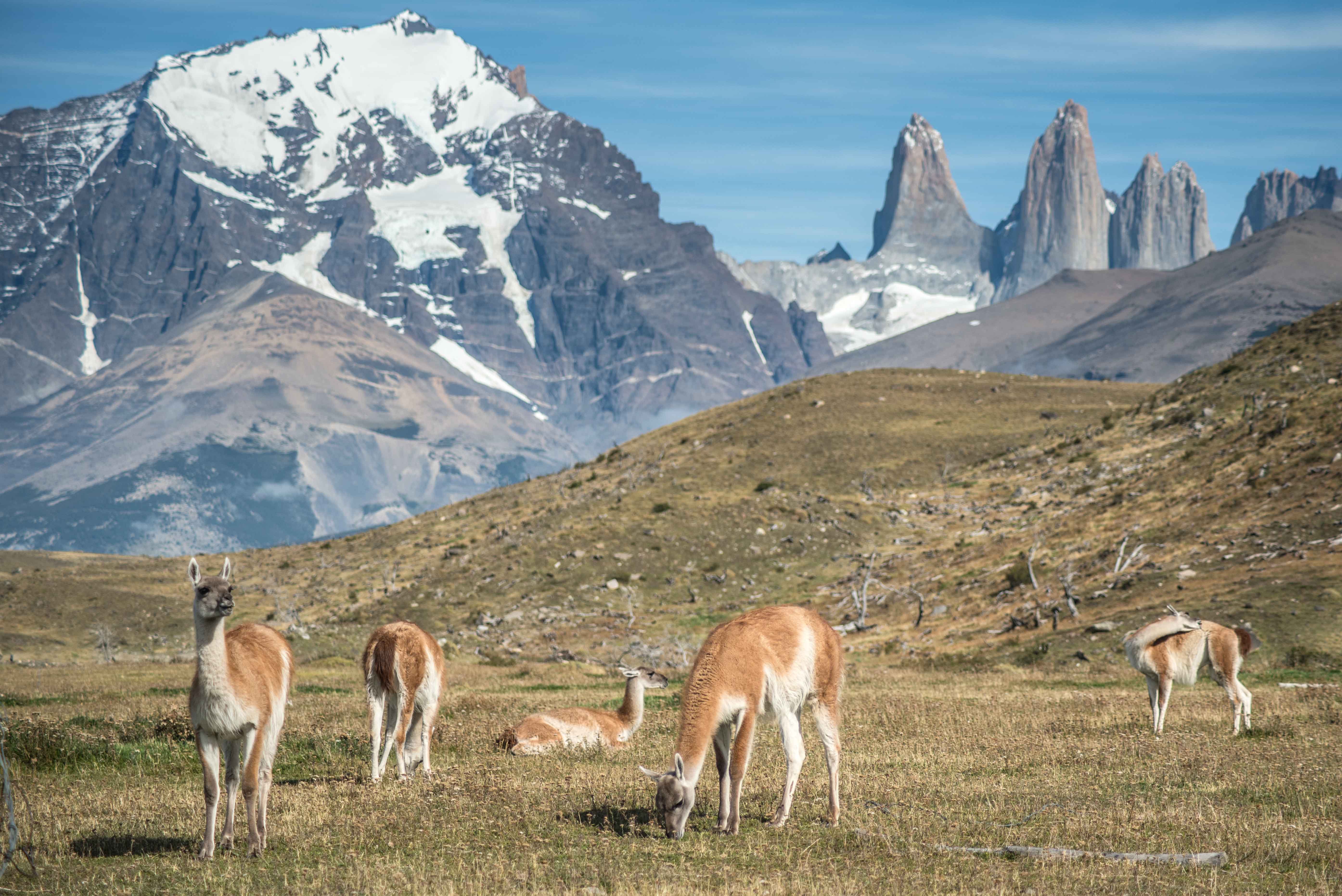 If you're the kind of person who likes to wander in nature for hours while taking your time to listen to the birds singing and looking for wild animals, a Patagonia Wildlife Safari will be your best fit. Here, forget about the nights spent in a sleeping bag: you'll stay every night in a cozy dome at EcoCamp (the world's 1st geodesic dome hotel) and meet fellow travelers on the trails. You stay at least 4 days in Torres del Paine with 3 daily choices of activities, including an easy, intermediate and demanding excursion. If you feel like doing a demanding hike, no problem! This program includes the highlights of the W Trek but also adds some fabulous less crowded hikes on the list. It has a great focus on nature observation, with dedicated guides who will help you looking for condors, guanacos, pumas and other native animals during the day (at least one of the 3 daily options has this focus). And whatever excursion you choose, it always includes spectacular landscapes, so it's the best balance between wildlife and scenery. This program has the best flexibility and definitely the highest comfort.
Note : if you're an experienced hiker, the Wildlife Safari includes some spectacular demanding hikes like Cerro Ferrier, Mount Ferrier and the Towers' Base.
2. Intermediate hiker
Your choice: 5-Day W Trek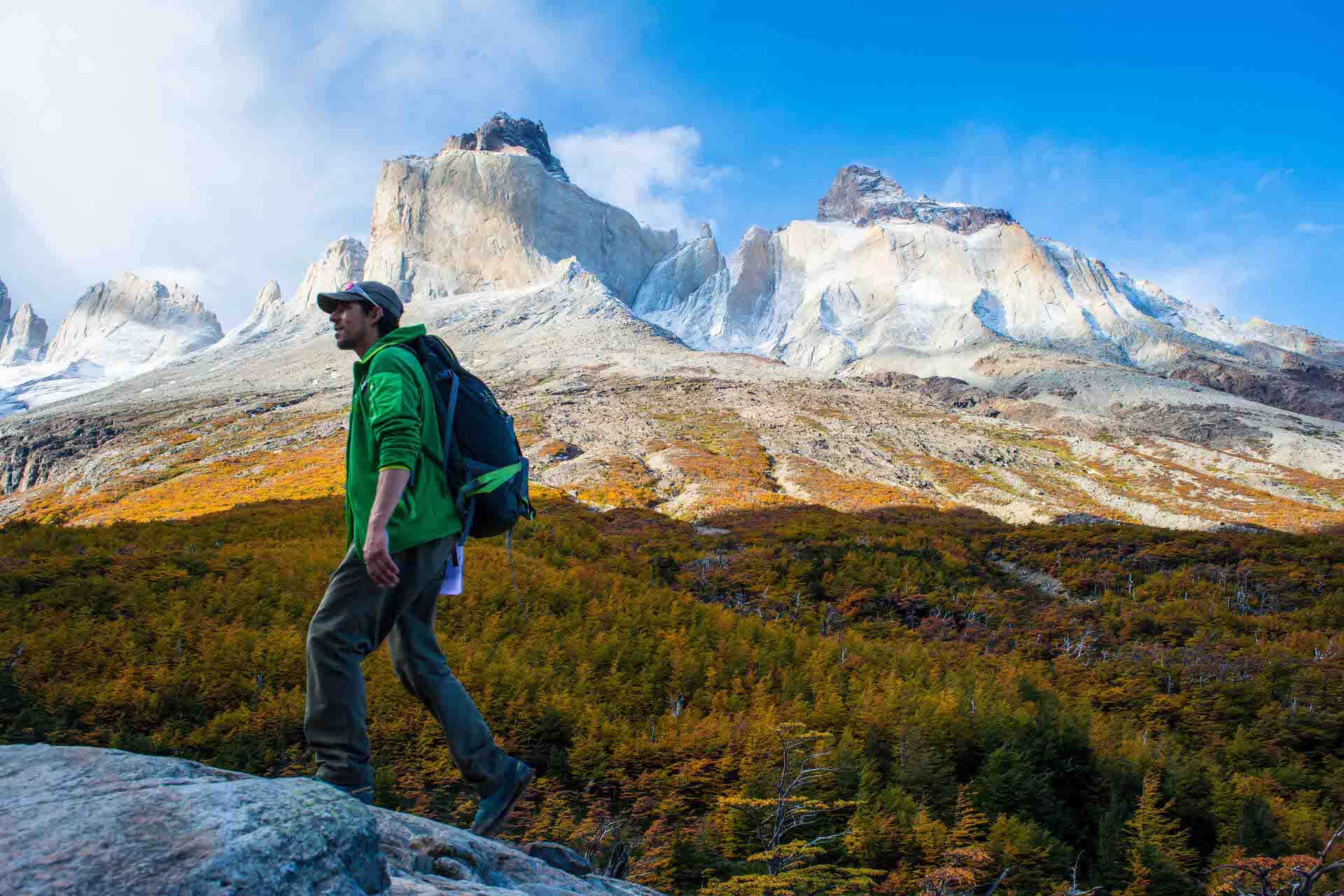 The word-renowned W Trek is not only famous for its views on the skyrocketing granite spires, deep blue glaciers and hauntingly beautiful forests of Torres del Paine. It's also a complete trekking experience, with stays at some cool campsites, and great opportunities to socialize in some epic spots. But if you lack some time or trekking experience, my recommendation would be to choose the shorter 5-Day version (over the 7-Day W Trek), a 61 km / 38mi journey through the highlights of the area. And you won't miss the highlight; you'll see Grey Glacier, French Valley and the Towers' Base, but you'll simply skip the Los Cuernos/Nordenskjöld area and stay only one night outside of EcoCamp (at Paine Grande campsite). The other 3 nights are spent at EcoCamp Patagonia, so you have great opportunities to meet fellow travelers in the community domes and to rest in a cozy geodesic dome.
3. Experienced hiker
Your choice: 7-Day W Trek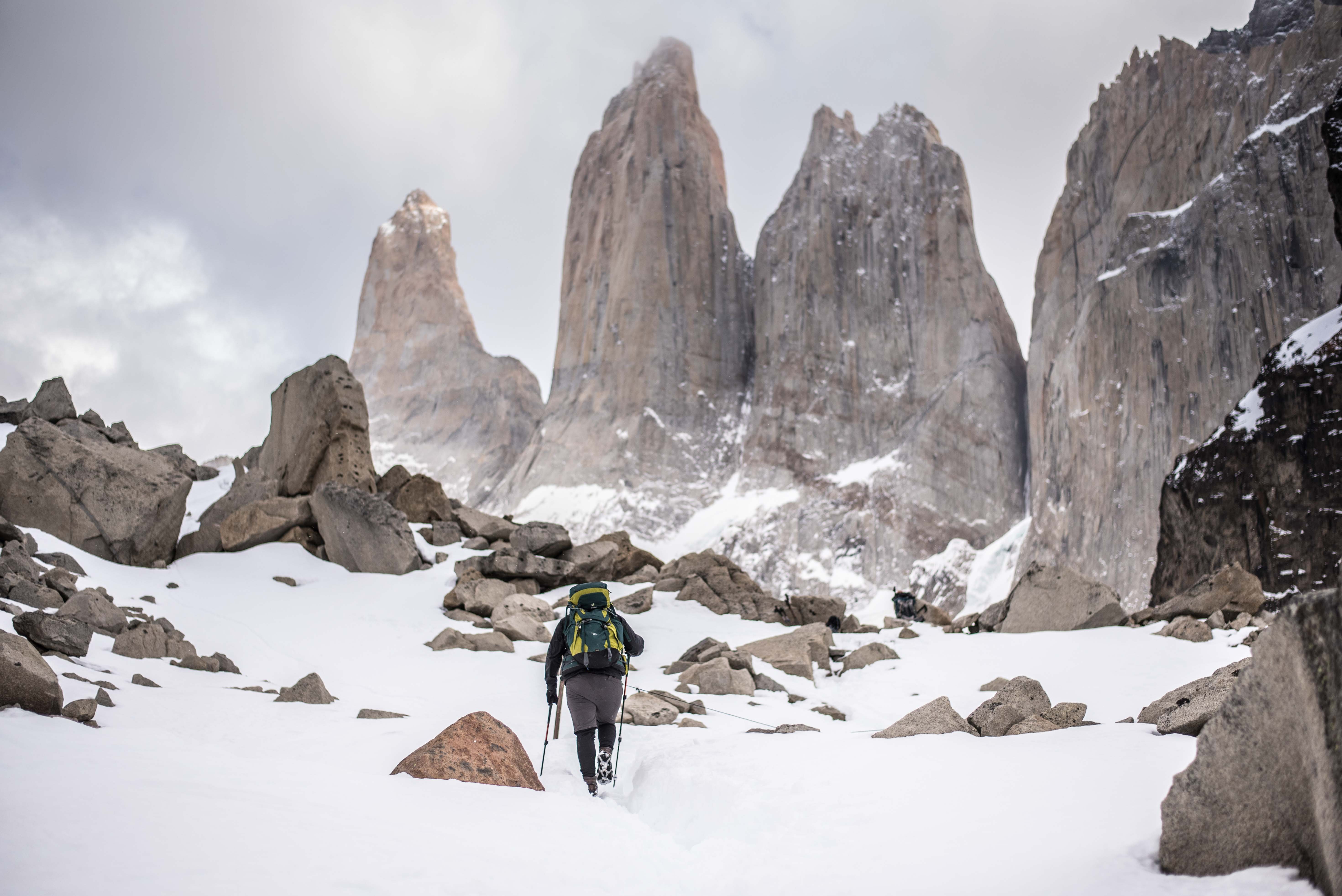 The famous W Trek is more accessible than you may think it is. Its max. altitude point is 914 meters / 3000 feet (the tower' base viewpoint) and you can stay every night in a warm bed (nights in campsites are optional). However, it doesn't mean it's an easy one and some good hiking experience is highly recommended for this full 7-Day version. Here you'll stay 2 nights in refuge or campsite (Paine Grande and Los Cuernos/Domo Frances) and 4 nights at EcoCamp Patagonia. It takes 4 full days of hiking to complete the W Trek. But this 7-Day adventure adds a bonus track with a trip to Laguna Azul and Fauna Trail, an easy hike where you'll spot some wild animals and catch some of the most gorgeous views of the famous granite spires. In short: an insanely beautiful trekking experience, with a nice bonus involving wildlife and panoramic views.
And if you come during winter months (May to August) you can do the Winter W Trek, so you can explore the popular trails of Torres del Paine with no crowds and with snow on the mountains!
4. (Very) experienced hiker
Your choice: Torres del Paine Circuit ("O" Trek)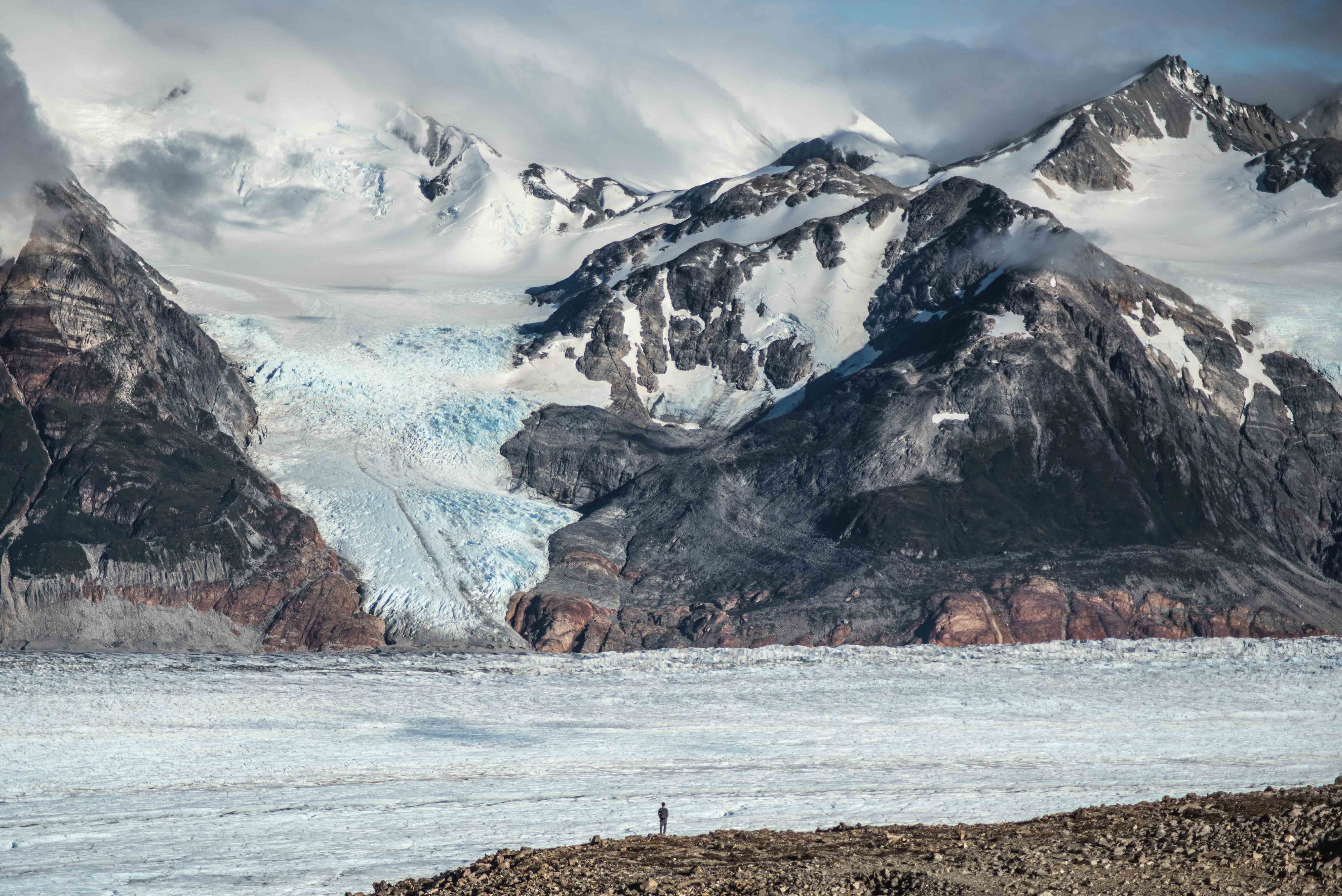 The "O" Trek is amongst the best treks on Earth; a 138 km / 85 mi journey through the wildest landscapes of Torres del Paine National Park. You'll depart from EcoCamp Patagonia and sleep in some of the most remote campsites in the area, namely Dickson and Perros. You'll hike along the Southern Patagonian Ice Fields, with the famous John Gardner Pass at 1200 msnm (3940 ft.) to contemplate the immensity of Grey Glacier from above. You'll also hike the complete W Trek (included in the circuit). To put in a nutshell, you'll hike through the highlights of the park but also see other spectacular less crowded areas with possibility hazardous weather conditions, which can turn this adventure into a real odyssey if you experience both wind and snow (especially during the first couple of days).
You'll have the help of porters along the way, who will help you carry up to 5 kilos every day. On the first day, you'll hike 32 km (20 mi) from EcoCamp to Dickson campsite. Here, you'll hike up to 10 hours a day and spend most of the nights in a sleeping bag (though there is the option to stay at EcoCamp on the first and last night). If you don't hike regularly through rugged terrain, you should forget about this option. But if you're an experienced hiker with a taste for remote places, this is simply the best multiday trek you can do in Patagonia.
5. Outdoors aficionado and active person
Your choice: Patagonia EPIC Multisport Adventure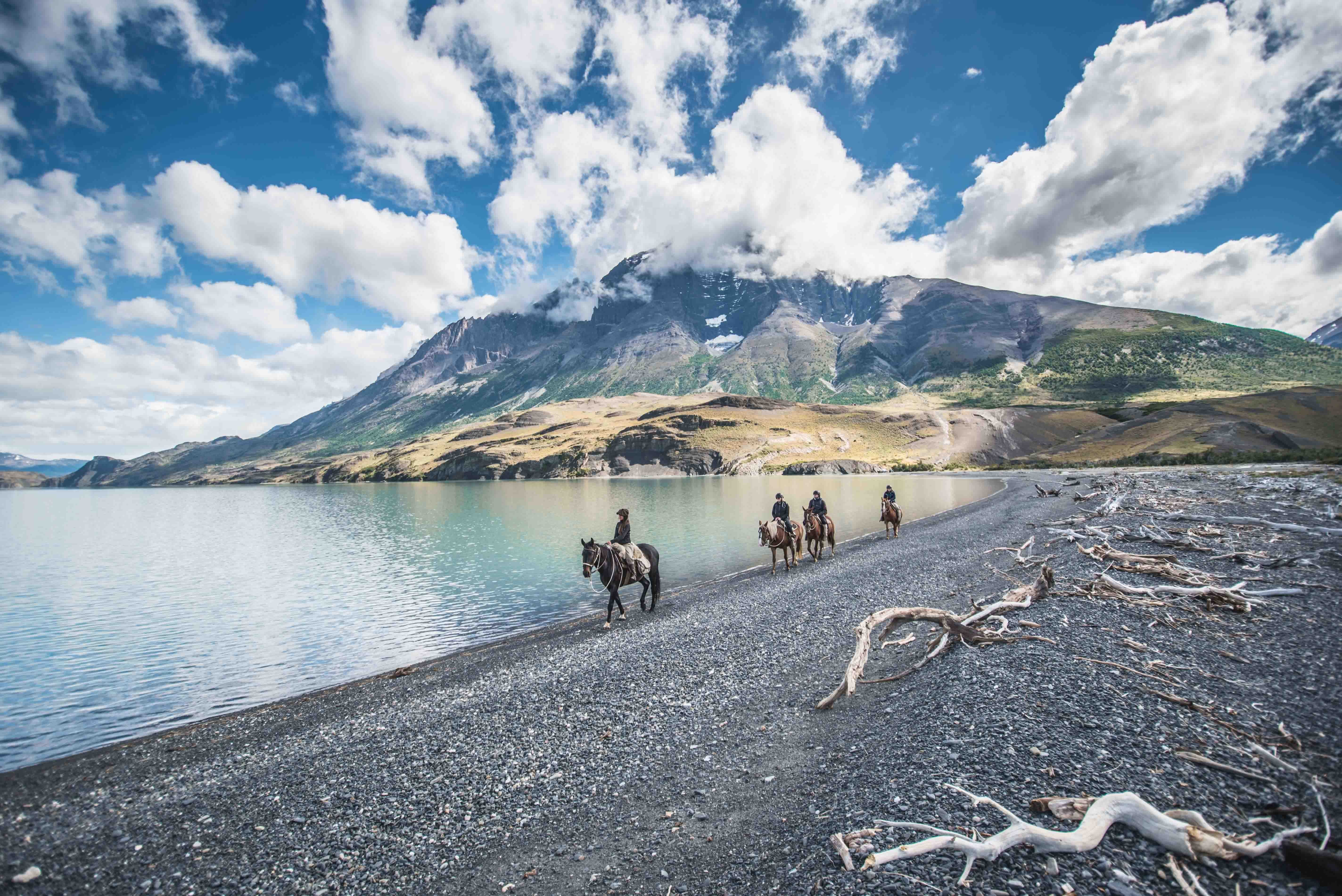 If you like sports and are looking for the most epic active holidays ever, the "Epic Multisport Adventure" in Torres del Paine National Park is a must-do. This 6-day adventure includes 4 days of adrenaline in different areas of the park. Nothing technical here, you just have to be an active person with a special taste for the outdoors. There is one day of horseback riding at the shore of the Nordenskjöld Lake, one day of river kayaking at Grey River (with the most epic background of the Torres del Paine mountain range), one day of demanding hiking at Cerro Paine (which I consider to have the best view of the towers – and no crowds) and one day of mountain biking at Laguna Azul, an area known for its great density of guanacos and pristine scenery. These activities are accessible as long as you are in good shape. As for the nights in the park, you'll get the best comfort at EcoCamp with great food and a warm bed every night.
6. Wildlife photographer / Animal lover
Your choice: Patagonia Puma Tracking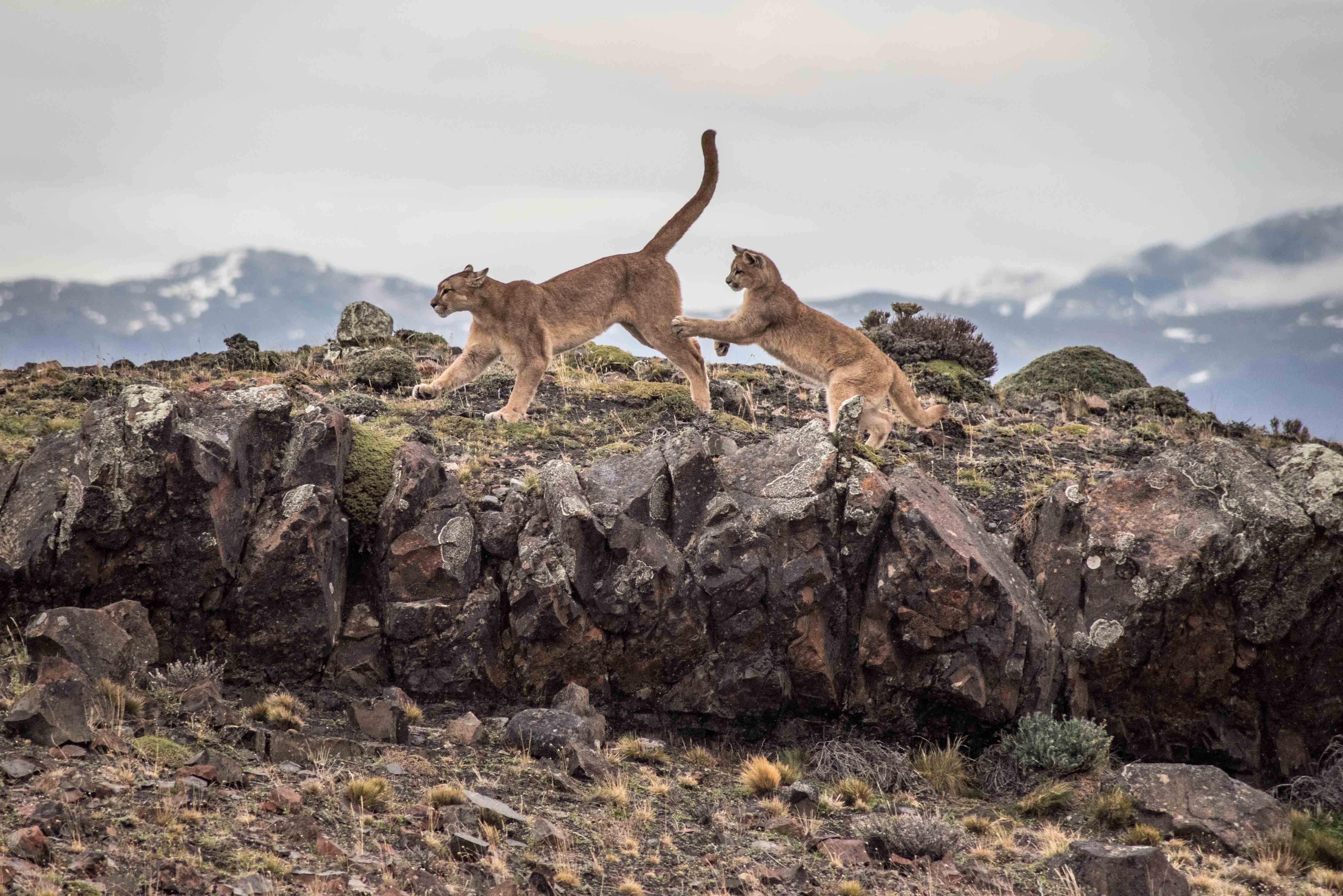 Torres del Paine National Park has one of the highest densities of pumas in the American continent, this ambush predator that can weigh up to 100 kilos (220 pounds). Yet this big cat is hard to find and only travelers with a sharp eye will be able to distinguish this beautiful animal in the plains of the national park. That's another story if you go out with a professional puma tracker.
On the 6-day Puma Tracking experience, you go out with a professional puma tracking guide and wildlife photographer, leaving EcoCamp every day before sunrise. While you're out there looking for animals and landscapes, puma trackers are using binoculars and their years of experience to find pumas. As soon as they do so, they call the guide with a radio and it's a matter of minutes before you reach the spot. Then, you can take as much time as you need to enjoy one of the most elusive animals on the continent while keeping a safe distance. This immersion in Patagonia's wildlife is always done with great respect for the animals, with smalls groups and the aim not to interfere with the cats.
What makes a Puma Tracking experience so special is the fact there is no specific schedule here. Your trip will be adapted depending on the weather conditions, the location of the animals and what you are looking for. Also, this trip also focuses on other animals of the park, so if you're a wildlife photographer you'll be glad to know there are 120 bird species and 20 amazing mammals inhabiting the area. And because no one should forget how beautiful the park is, your guide will help you catch the best sunrises on the mountain range. Wildlife and landscape photographers, you're welcome!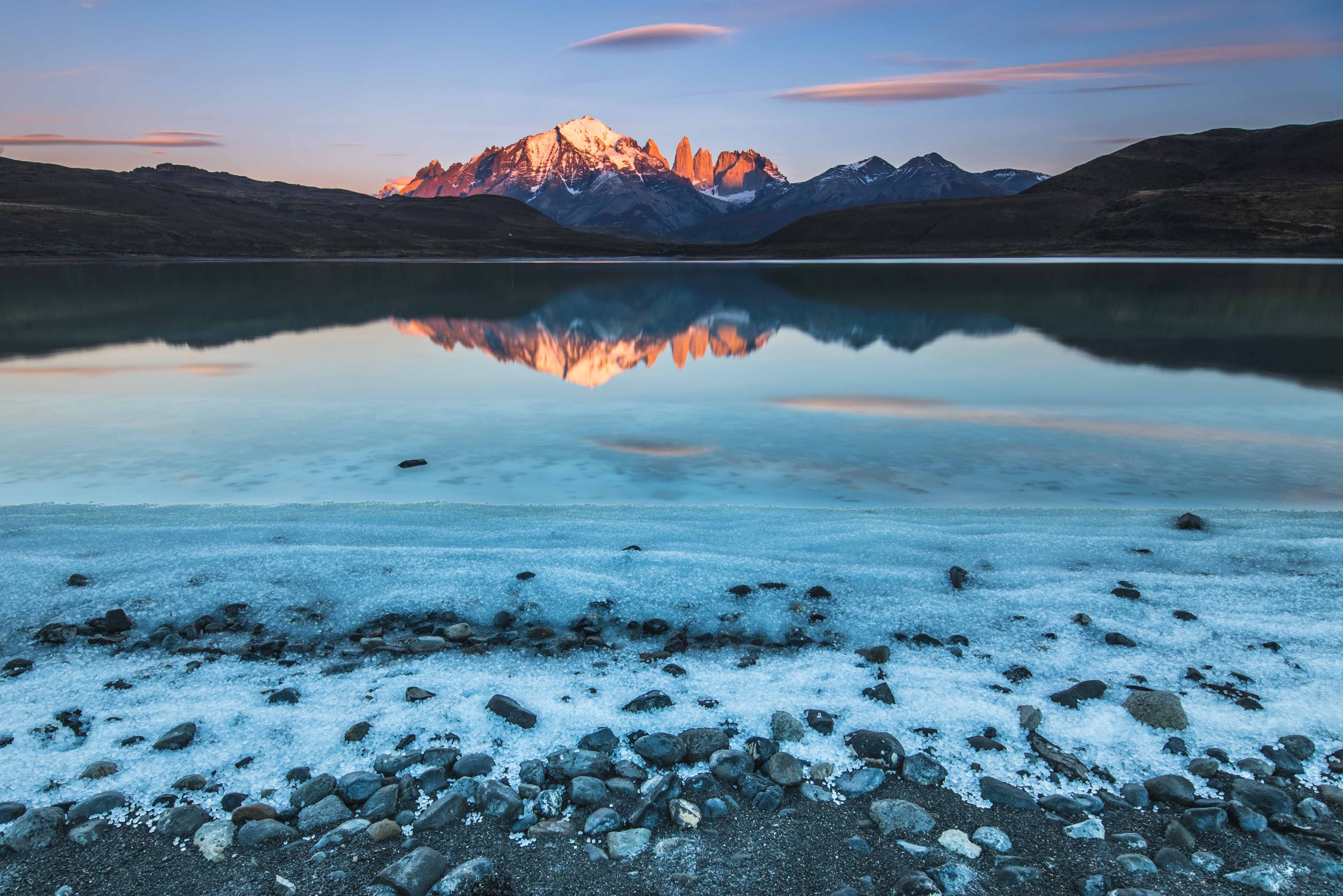 Ps. If you don't have enough time to join this adventure or wants to do another program, there is a 2-Day Puma Encounter extension you can add to your program!
Bonus: Honeymooners, group of friends, families
Wildlife Safari, W Trek, "O" Trek, Epic Multisport Adventure, Puma Tracking: all the programs were made for you! Everything depends on the type of adventure you're looking for.
Photography by Timothy Dhalleine (Cascada Expediciones)