If you're going to Patagonia and are sure you've got everything you need, there's a great chance you're wrong.
Patagonia is a serious destination, with some serious changing weather. This means you may experience Summer, Winter, Fall and Spring in just one day (in that very same order). For that reason, the Southern tip of South America is a place where most travelers forget something. And I say something I don't mean your trip will turn into a mess, but that something may do a huge difference and make your experience miraculously more comfortable.
Don't believe me? Take a look at those items that may make the difference.
1. Waterproof & Windproof Jacket
Patagonia can be incredibly dry (especially on its giant eastern plains), yet some places - especially the areas around the ice fields - can receive precipitations of over 1.000 millimeters a year. For that reason be prepared for both dryness and wetness. But the most (in)famous element is the wind, with predominating southwestern winds of an average 37 mph (59km/h) - and windgusts up to 112 mph (180km/h). You will want to have a jacket that is both Waterproof (Gore-Text being the best option) and Windproof. However take into account that temperatures constantly increase and drop, which means you should take different layers of clothes instead of just taking one warm jacket.
2. Waterproof Hiking Shoes
From the muddy trails of Navarino Island (Chile) to the rocky slopes of Los Glaciares National Park (Argentina), only the well-fitted traveler will enjoy the hike. There are simple rules both for comfort and security : Waterproof (Gore-Tex strongly advised), lightweight and stable. Make sure to have quality outsoles that ensure you good traction. If you've got it, you're good to go.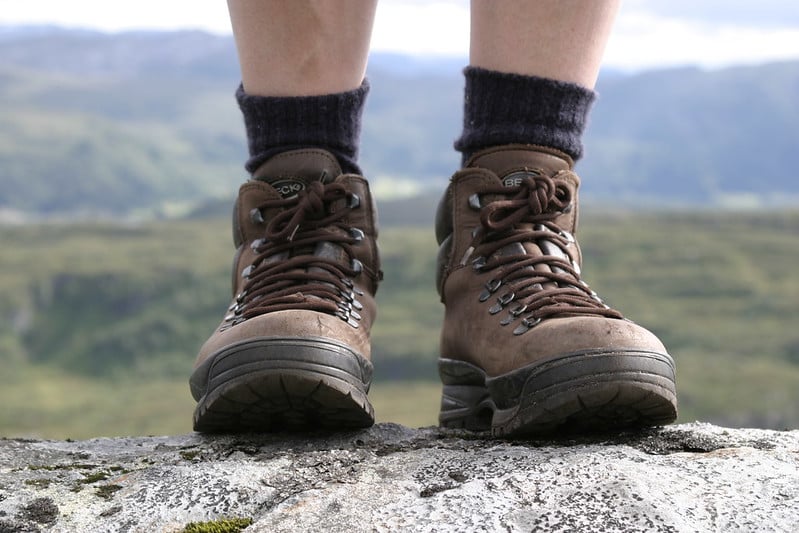 3. Trekking Poles
Studies show trekking poles are not only good for your legs : poles indeed enhance the aerobic benefits of hiking while engaging your upper body muscles (your biceps, shoulders, pectorals and tripeps will thank you). But you'll not the best benefits while hiking on the Patagonian trails, which are as changing as the weather. It is common to hear locals talk about "Patagonian Flat". There's nothing really flat and stable here. Trekking poles will balance your body on the rocks, logs and mud, and will improve your balance while carrying your (heavy) backpack through the blowing wind. Most importantly, it will prevent accidents on the downhills while protecting your joints. Trust in me, buy good trekking poles before heading South.
4. Sun Protection
If you think Patagonia is as dark and cold as Winterfell (Game of Thrones addict identified), you're (a bit) wrong. In the Southern corners of the world the sky is a traitor and you might get burnt even on a rainy day. For some reason the combination of sun, dry air and strong winds isn't that great for the skin, which requires you to protect your skin with good sunscreen (min. 30 SPF), sunglasses and eventually UV Protection clothing. And a hat, too.
5. Duct Tape
One once said "Duct Tap can save anything". It doesn't take much space and it can solve dozens of unwanted situations. Amongst them, duct tape can prevent blisters while taping your feet, mend dodgy boots (instead of having to buy new ones where there is no store at all), securely seal food bags, mend a "broken" tent, fix a cracked water bottle or make loops to attach items to your backpacks. And if you're innovative, you can invent lots of other roles.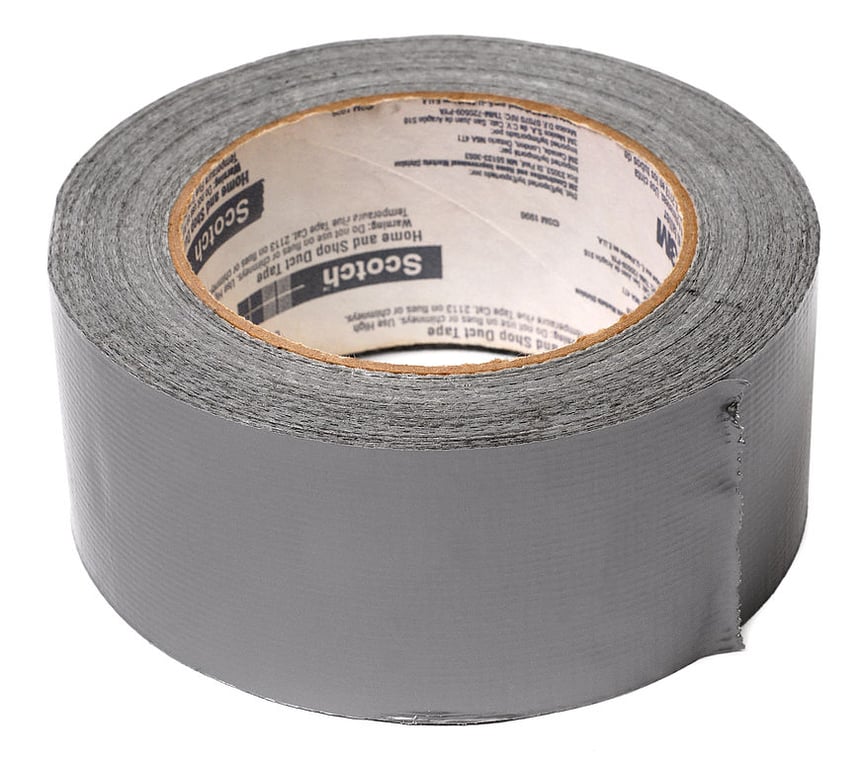 Photo Credit
6. Lightweight Snacks
The big dilemma is whether you'll opt for some delicious heavy food or lightweight potentially tasteless snacks. Well - whatever you choose don't forget you'll burn lots of calories. You need proteins, and hikers commonly bring lots of eggs, ham, tuna and cheese (or Veggie/Vegan alternartives) on the trails. But apart from the warm food and sandwiches you will eat on the mountains, you may regularly lack of energy and lightweight snacks make a huge different when it comes to finding a physical "Boost". Here's a list of cool options : dry fruits, nuts, cereal and protein bars, chocolate and candies.
7. "Clever" Bags
Starting with the backpack : if you plan day hikes (and not just multiday trekking routes), there are some cool daypacks on the market. 35 liters may be enough (not everyone enjoys carrying a 70 liters backpack every day). Now, some tips for the adventurers : in case you experience some heavy rains, you'll be happy to have a Dry Bag to keep your stuff dry. It's cheap and light.There's nothing more simple and practical than ZipLocs to protect both your food & cell phone, yet that's a lot of plastics (and we don't really like plastics).
8. Multifunctional Headwear
Patagonia is constantly changing so you'd better be ready to adapt to every change. Buff - a Spanish company - did a small revolution while creating its tube of microfibrous fabric that can be used for literally anything. It can be worn as beanie, headband, wristband, cap, scarf, face mask, helmet liner and bandanna (amongst others), so for less than $30 USD (there are cheaper brands/alternatives on the market) you'll be both Fashion and practical.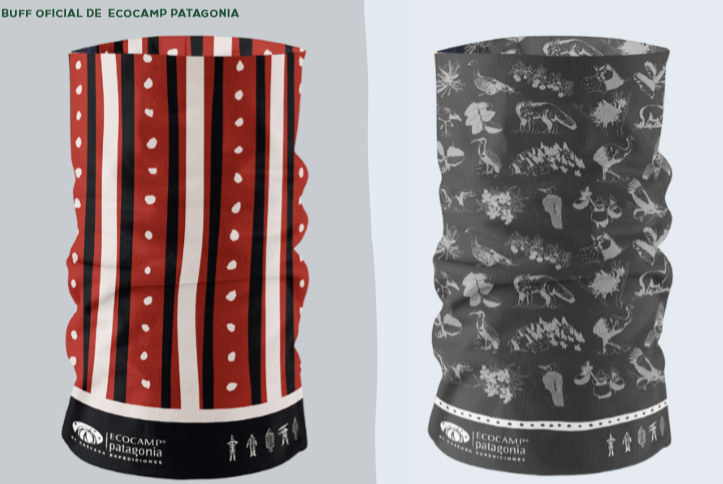 Do you want more information? Visit cascada.travel and learn about our programs