Written by Jennifer Dawson
In summer, more than 15,000 people can make their way through the W and O Circuits in Torres del Paine every month. With these crowds come environmental issues, especially when it comes to popular campsites. Camping, a popular way of getting around the region's remote corners, comes with its own challenges, not least what to make in the food department that doesn't cause you to create too big of an impact. In fact, preparing food while out camping in Patagonia can be a daunting task if you're not well-prepared.
What's worse, most of the snacks that campers bring aren't exactly the type of meal you'd want after a hard day on the trail. But it doesn't have to be this way: you can carry a limited amount of food and still serve a decent meal throughout your trip. What's more, it's possible to stay on budget while you enjoy the tastes of local forage. Don't believe us? Check out these interesting ways to prepare food for your camping adventure in Patagonia.
Stock Up on Ingredients & Cooking Supplies
Although most campers stock up in Puerto Natales before starting their journey, there are a large number of supermarkets with plenty of local food items at cheaper prices. If possible, aim to choose ingredients with a longer shelf life to prevent the risks of spoiling and food poisoning during your trip. Keep in mind, all fresh food items will be confiscated at the border, so save yourself the trouble of trying to bring them.
You can purchase standard gas canisters in some local campsites but also ensure that you have enough fuel to keep going. Opt for tiny stoves for lightweight and efficient cooking. Choose unleaded petrol, which you can buy at fuel stations and save the hassle of heavy gas canisters.
Plan Your Meals
The one advantage of outdoor cooking is the simplicity that comes with it; one doesn't need to transform into a 5-star chef. Simple meals that are easy to prepare and serve are what make the whole activity fun. Sausages and hot dogs can be cooked over a grill in minutes. Preparing dinner can be more tedious than the other meals, but carrying local ingredients such as Calafate berries, beans, and Mote con Huesillo are all iconic Chile stapes to keep you well-fed on a budget. However, there are simple was to prep your meals without having to worry about spoiling, for example:
Breakfast: Quick-cooked porridge
Lunch: Cheese sandwiches with dried fruit w
Dinner: Chorizo and tomato rice
Simple meals that are easy to prepare and serve are what make the whole activity fun. Sausages and hot dogs can be cooked over a grill in minutes while sandwiches, porridge, and biscuits are the best options that can be prepared with less effort before setting out on your next adventure.
Understanding Fire Hazards and Safety Precautions
Many of Patagonia's greatest natural treasures have been damaged due to fires being blown out of control and strong winds. In fact, campfires have been responsible for forest fires that have burn 1/5 of Torres del Paine's natural treasures so it is crucial that they are handled with care. Lit cigarettes and lighters are considered fire hazards, and are thus illegal in most of Patagonia's national parks. It is also unlawful to light fires in the Patagonian wildness as they should be set up away from overhanging branches and once they are lit, hold the match until it burns out or throw it into the fire.
Prevent the Risk of Camp Fires
Please note that campfires are prohibited in Torres del Paine National Park.
A campfire should never be left unattended, and when cooking is done, pour water over the fire to put it out completely. Always supervise camping stoves, even when you're cooking within a designated area. While camping stoves are much safer than an open fire, it is always better to be safe than sorry when live flames are concerned. Remember, it is easier to light up a new campfire than to put out a forest inferno.
Scouting an excellent location to set up an outdoor kitchen is the first step to the process. Some lighter fluid goes a long way in easing this burden, a large pan, while a single sizeable lightweight pot and a grate to place over the fire are some of the essential utensils that are easy to carry. Weather elements may sometimes be detrimental to keeping a campfire going but for many camping enthusiasts, the more the struggle, the sweeter the experience.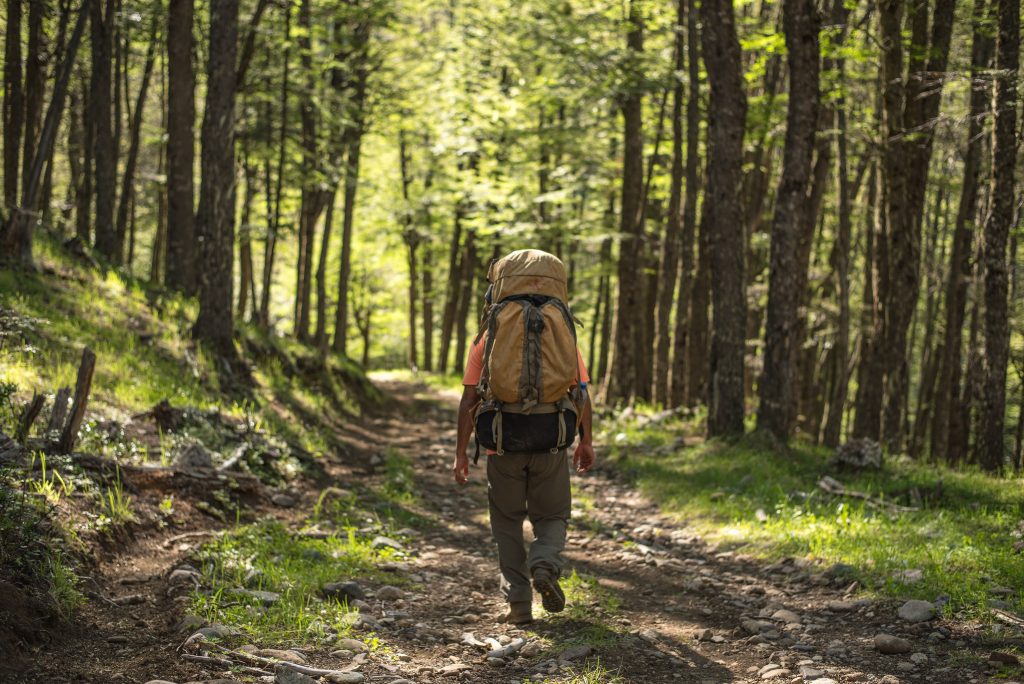 Safety Precautions During Your Trip
It is also essential to carry enough water for drinking and cooking, as well as a complete first aid medical kit. Camping out in the wild is rife with unpredictable situations, and you wouldn't want to be caught in an accident unprepared. So, what other steps can you take to stay well fed without leaving trails on your Patagonia camping trip?
1. Stay on designated trails
2. Dispose wastewater 200 ft. away from lakes and rivers
3. Stay in established campgrounds
4. Dispose human waste correctly
5. Use biodegradable soap
6. Don't light fires in wild areas
7. Use special camping stoves in designated spots
8. Store trash correctly
Cooking outdoors is an exciting way to have fun in Patagonia. This is important to pack only the items you need to prepare simple meals that are also easy to carry. Stay safe around fire, and never forget the devastation that carelessness can cause. Above all, a first aid kit is a must-have.
Do you want more information? Visit cascada.travel and learn about our programs