History was made on Tuesday, January 10th 2023.
That day Erik Weihenmayer fulfilled a dream in a place he had never set foot in. With a team of 7, Erik reached the summit of the north tower (2600 m.a.s.l. / 8530 ft.) on a beautiful sunny day. He became the first blind climber to ascend one of the legendary granite spires of Torres del Paine national park.
The team had been imagining that moment for many months. The idea was born in the United States, where Erik lives, in a conversation with his Chilean friend Felipe Tapia. It was made possible thanks to Juan and Cristobal Señoret - known as the "Señoret Brothers" - renowned Chilean climbers who have ascended most of Patagonia's most iconic peaks (including Mt. Fitzroy and Cerro Torre in Argentina, and Mt. Paine Grande and the towers in Chile's Torres del Paine).
Luckily the team did not have to wait long before getting a good weather window. They landed in Puerto Natales on January 5th and immediately went to EcoCamp. Five days later, history was made.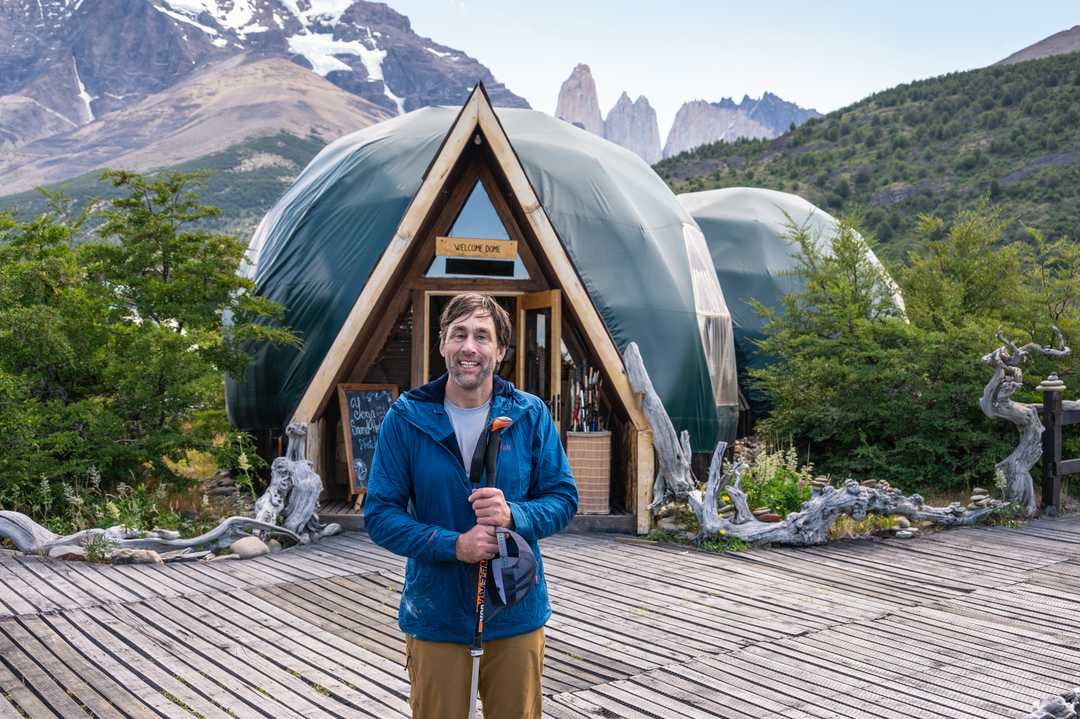 Erik Weihenmayer is accustomed to success. He became the first blind climber to reach the summit of Mt. Everest on May, 25th 2001. As a result of this accomplishment he was featured on the cover of Time magazine.
He also completed the Seven Summits (the highest peaks of the seven continents) - the only climber who achieved this while blind. Amongst his most incredible climbs, Erik has ascended the Nose of El Capitan in Yosemite National Park in 1996, and Puncak Jaya in New Guinea in 2008 (the highest mountain peak of an island on Earth).
Today, Erik is a renowned worldwide speaker who focused on the principles of a "No Barriers Life". He is also the co-founder of No Barriers, a non-profit organization that helps people of different backgrounds and abilities to tackle challenges through problem solving and team building.
You get it : Erik Weihenmayer may be one of the most inspiring adventurers of our time.
Erik is now 54 years old. He became blind at the age of 13, as a consequence of juvenile retinoschisis - an eye disease he was diagnosed with at only 15 months old. He started using a guide dog at the age of 16. Then, he quickly tried rock climbing and realized it was natural for him to use his hands and feet to find holds on the rock.
Nowadays, Erik Weihenmayer is incredibly efficient at climbing (and at playing guitar on the mountain!). Guide and climber Cristobal Señoret says : "The most challenging part of the ascent of the north tower was the approximation to the granite wall. There was also some uncertainty about the weather. However, Erik has been much faster than we thought when it comes to climbing. It only took us 5 hours to reach the summit. We decided to stay about 45 minutes on the summit, and 4 hours to descend. We spent about 10 hours on the tower, an unforgettable experience for all of us. It was the first time I climbed with a blind person".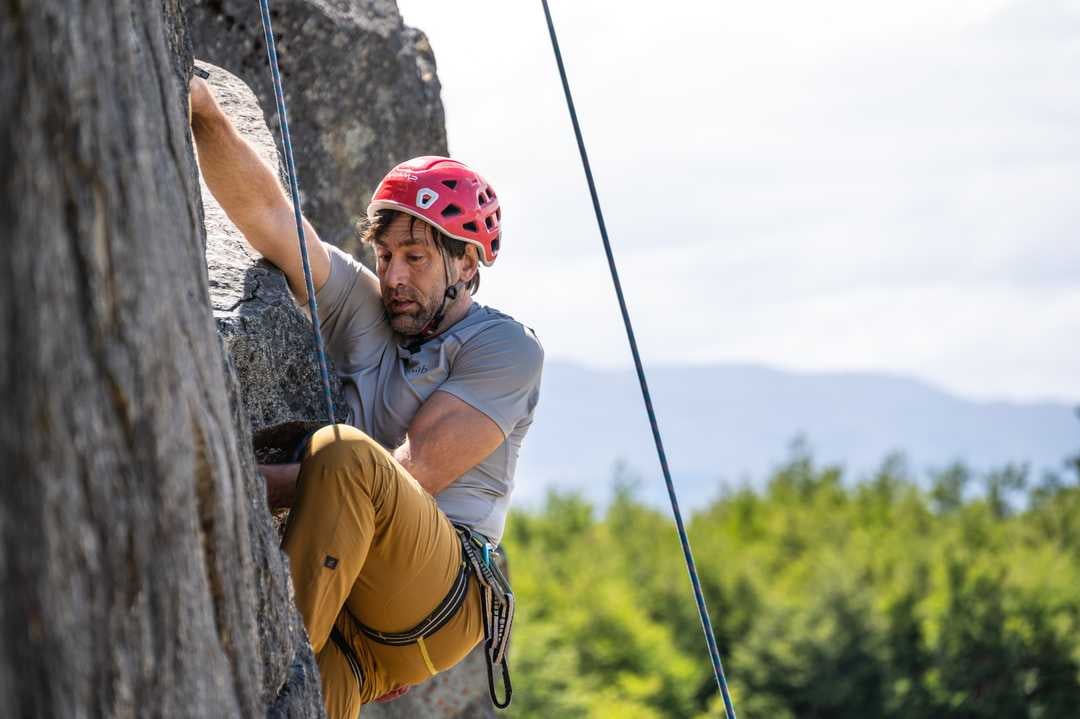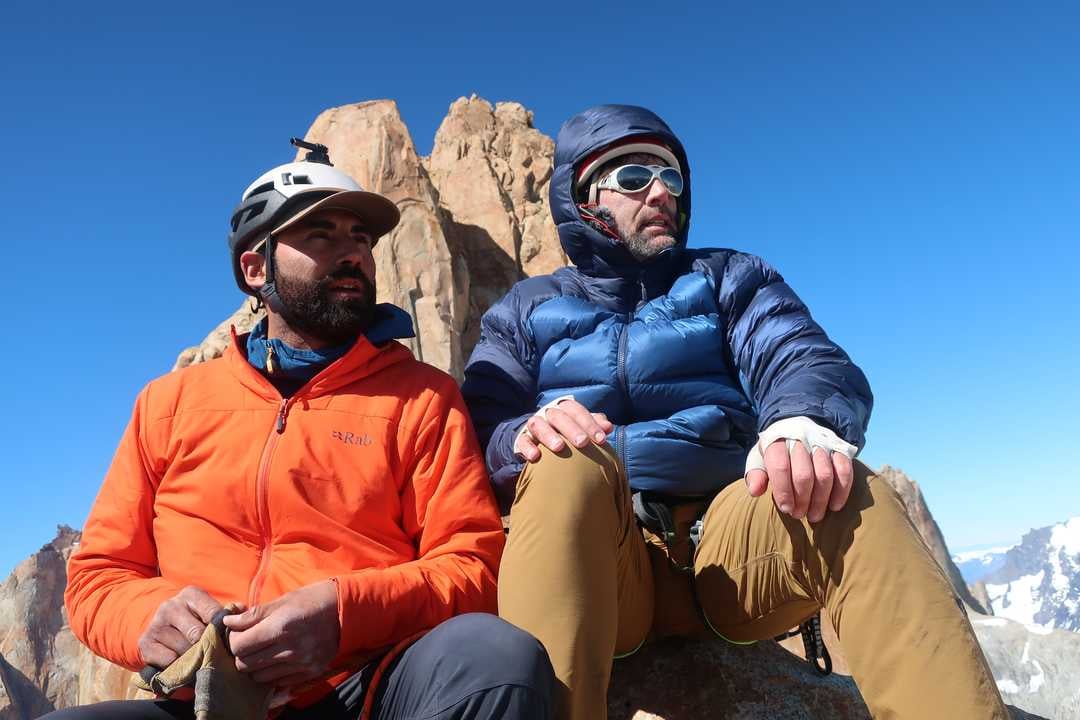 "We are all grateful about that experience. Most people would say "what a wonderful view", but Erik has another focus, with millions of different feelings while climbing. As he reaches a summit, he knows for sure he is summiting straight away" says Cristobal.
The team filmed a documentary that is hoped to be released in September 2023.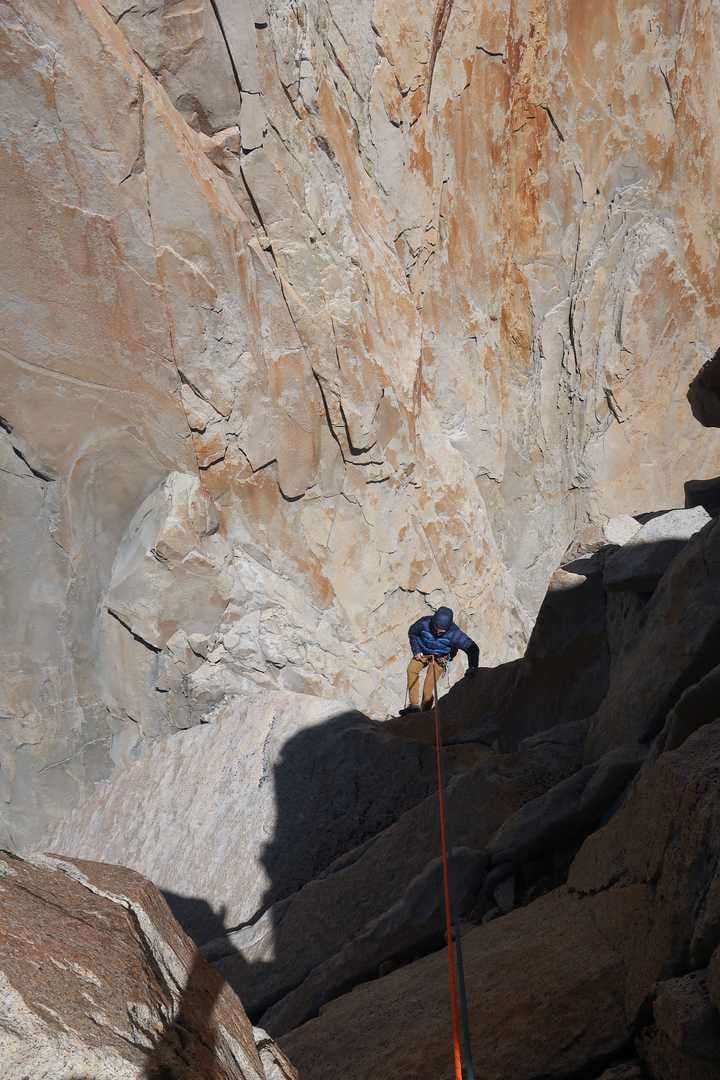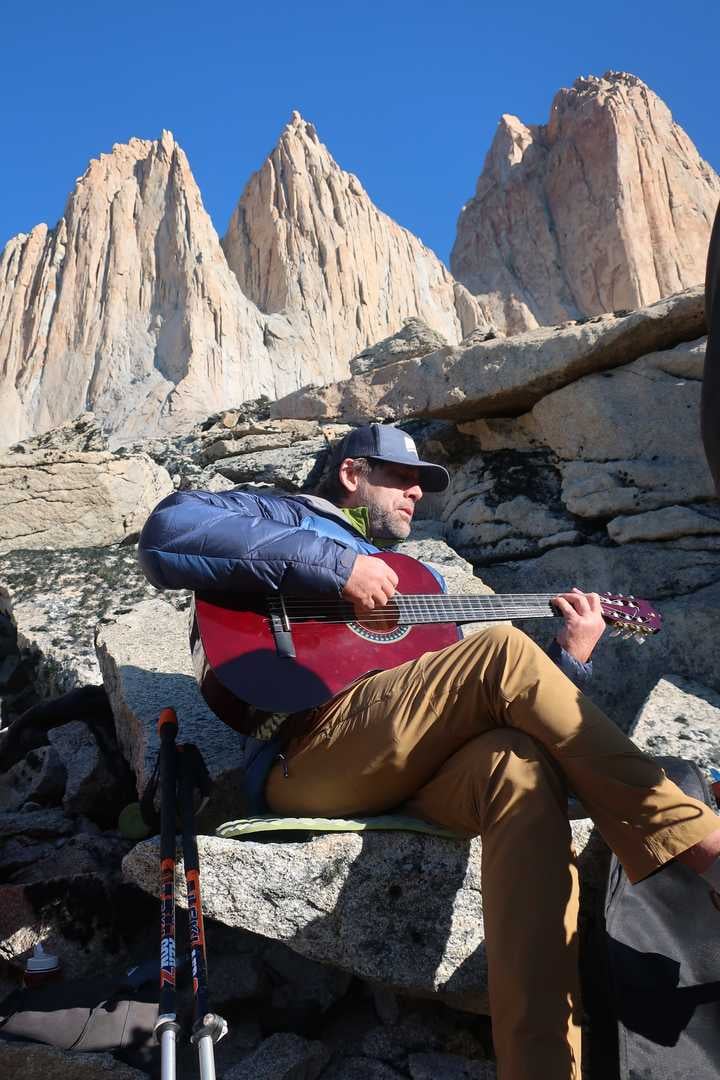 EcoCamp was the starting point and finish line of that incredible expedition we were delighted to support.
We were proud to welcome Erik and the team and to host them for two nights before the expedition started. EcoCamp travelers had the incredible opportunity to take part in a pre-expedition talk in the Bar Dome, an event Erik repeated with the team members before starting the long walk to the towers' base.
Photo credit (north tower) : Señoret Brothers
Want to explore the towers? Check out our programs in Torres del Paine national park!