You may be familiar with Sebastian Vettel even if you're not into Formula One. This German racing driver is the youngest World champion in Formula One, and won four consecutive world champion titles with Redbull from 2010 to 2013. In 2013, he set the record for the most consecutive race wins with nine.
And whereas Vettel is a record-breaker, he is also a nature lover and a simple person with a special taste for adventure. A few months ago, he announced his plans to retire from Formula One at the end of the 2022 season. And before a race in Brazil and a new era in the life of Sebastian Vettel, hiking the famous Torres del Paine "O" circuit couldn't be a better idea.
Sebastian Vettel came to EcoCamp Patagonia in the first week of November 2022 to conquer the "O" Trek in (only)....4 days.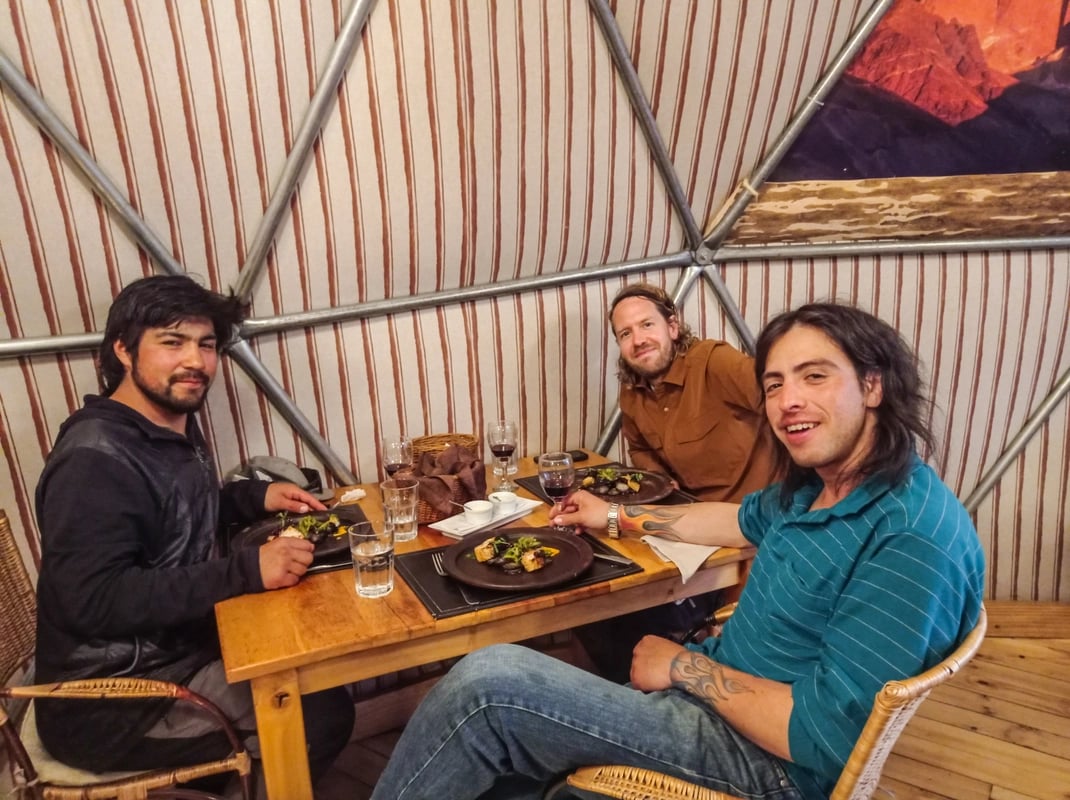 The "O" Circuit in Four Days
While the Torres del Paine Circuit is normally completed after seven full days of hiking, Sebastian Vettel decided to opt for a private experience. He did the trek with a trekking guide, Carlos Brevis, and a local porter. On day one, soon after he had arrived from Mexico (where he ran the previous race), Sebastian spotted a puma. A wild introduction to Torres del Paine national park, called by some "the crown jewel of Patagonia".
His guide Carlos says "No one before us had ever hiked the circuit in only 4 days. I usually do it in one week with travelers. We hiked through the John Gardner Pass, the most difficult part of the circuit, very quickly. So quickly Sebastian had time to go on a kayaking excursion to Grey glacier before we kept hiking!
Sebastian has great knowledge of the local trees and loves nature. He wants to start hiking with his kids".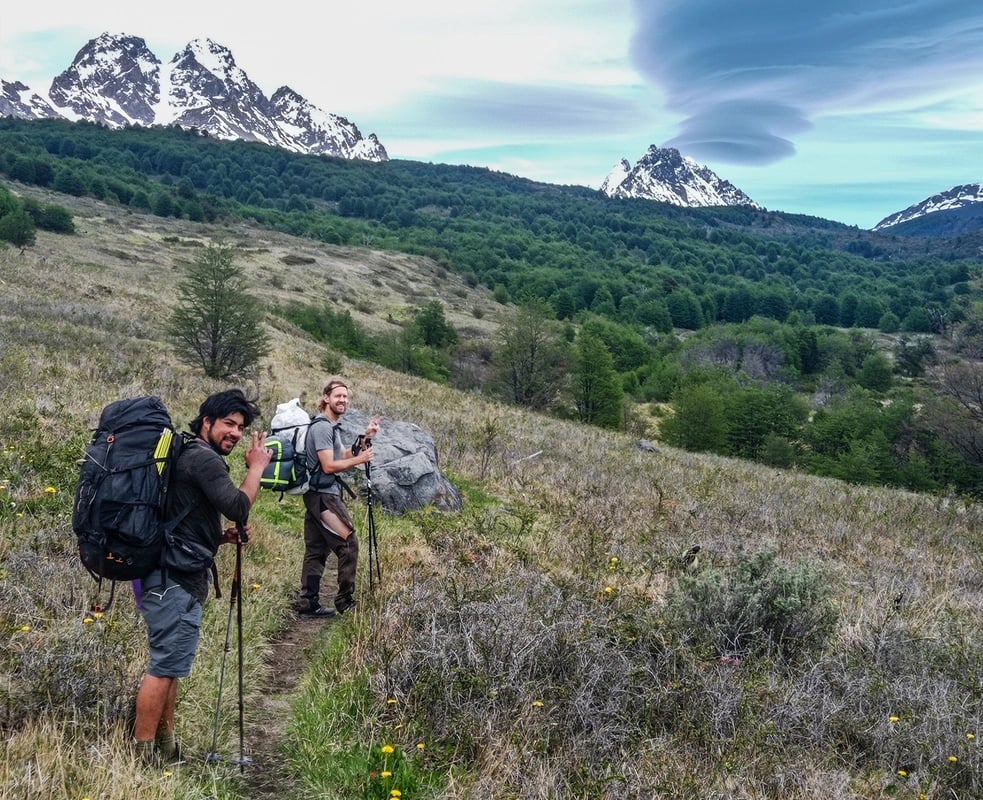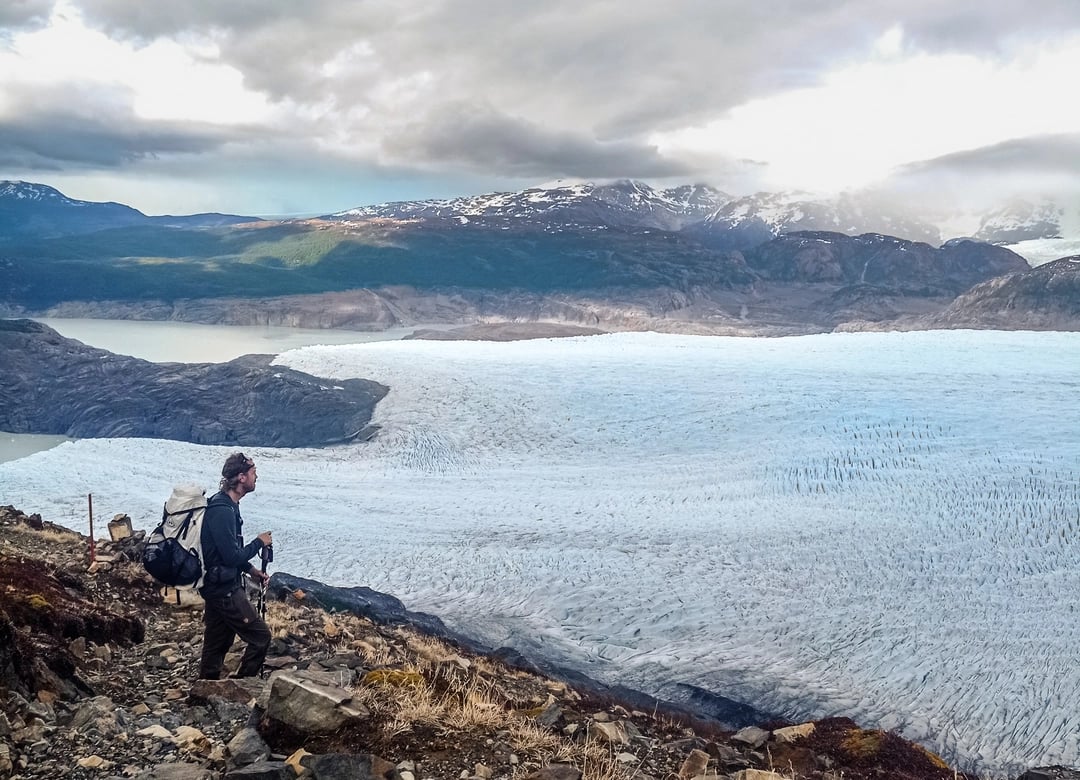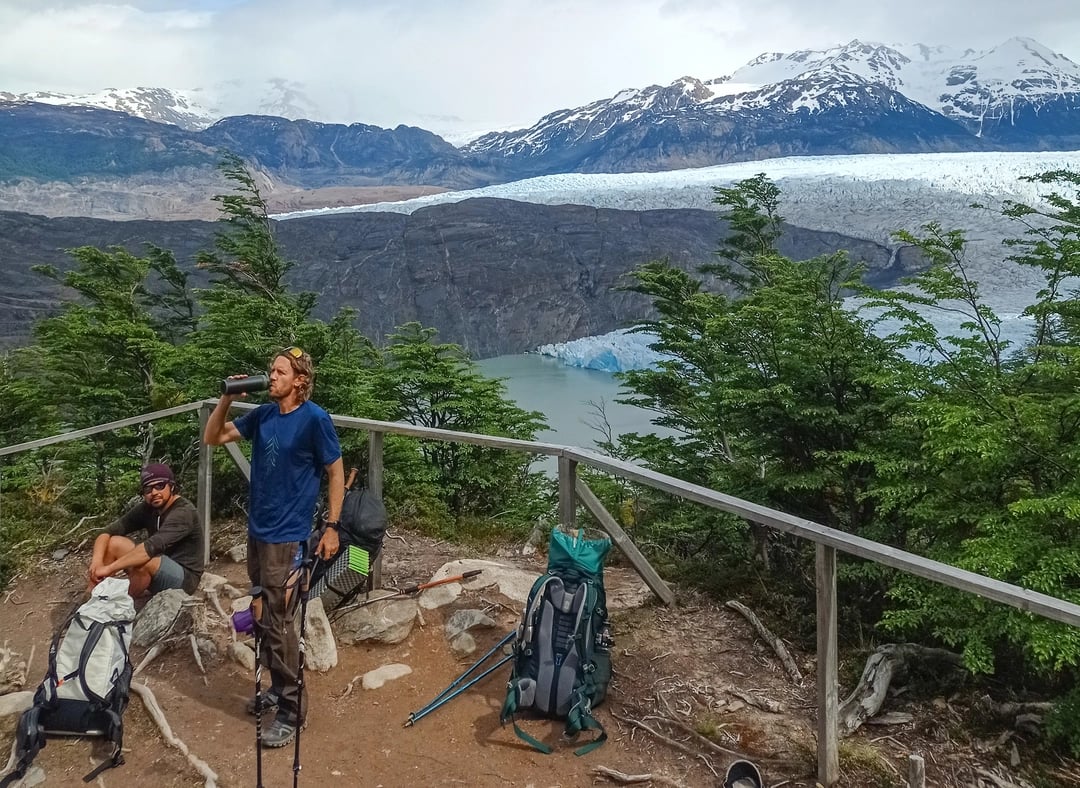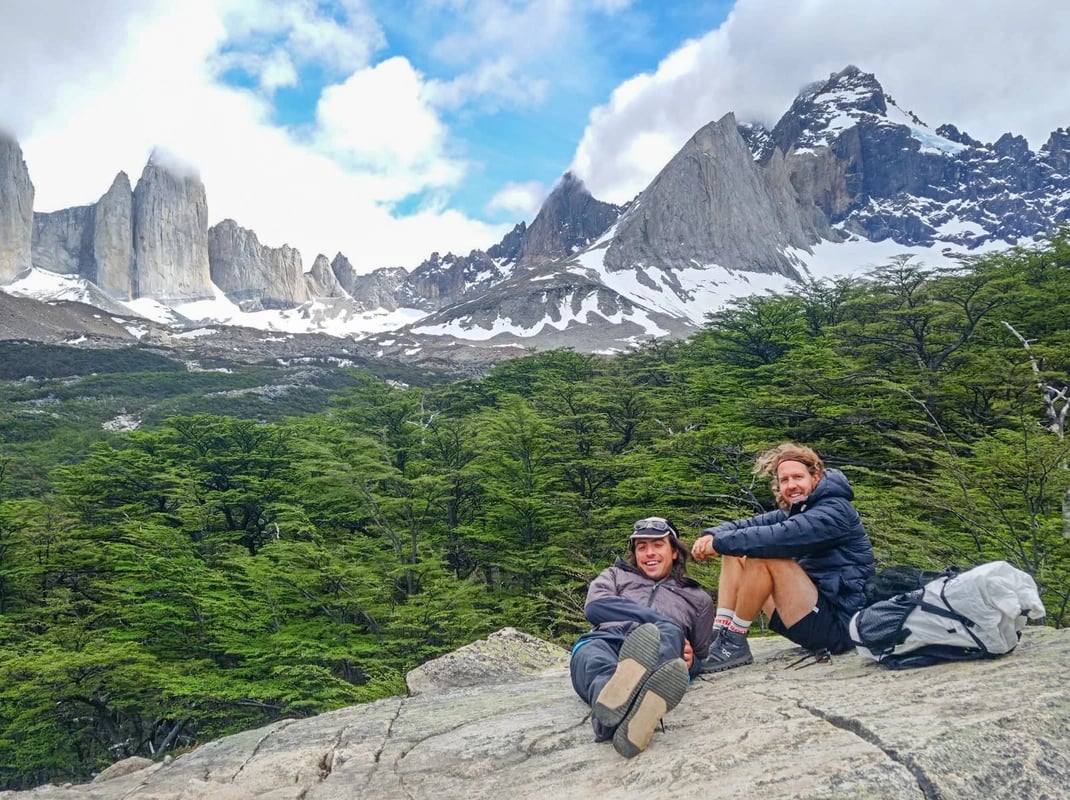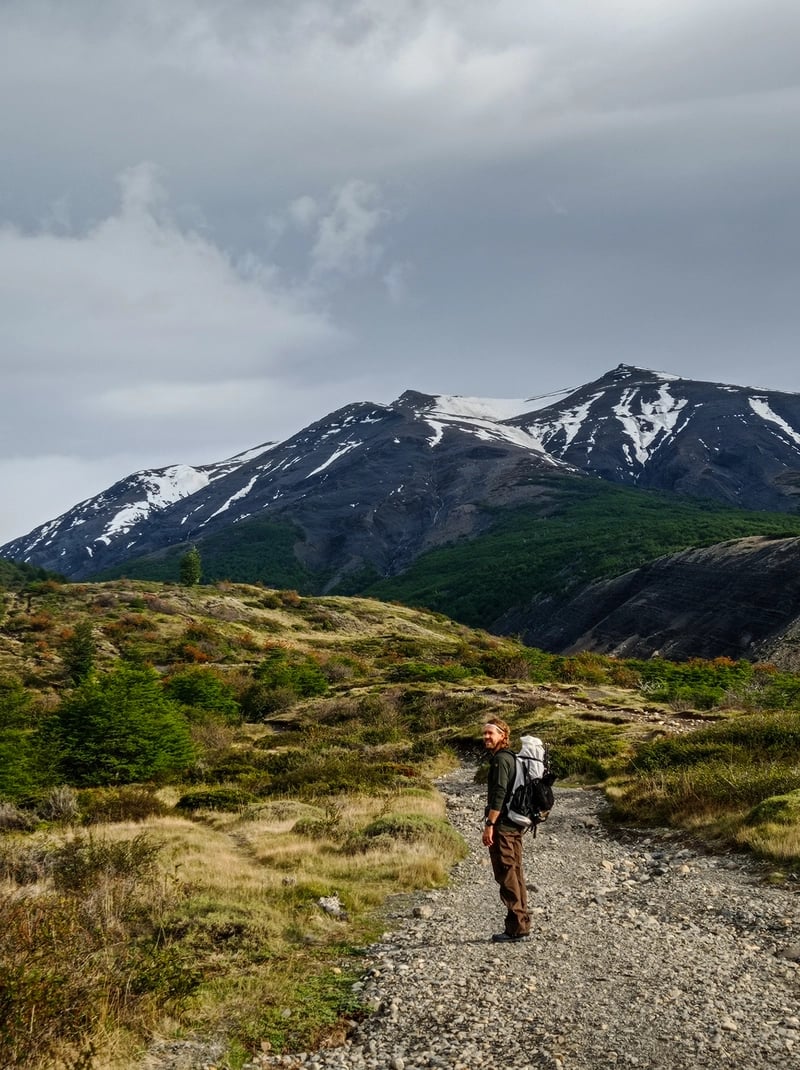 Sebastian Vettel, 35 years old, stayed at EcoCamp at the beginning and the end of the circuit, where he could celebrate the achievement of the group in the Community Domes and enjoy the quietness of the place on some spectacular sunny days.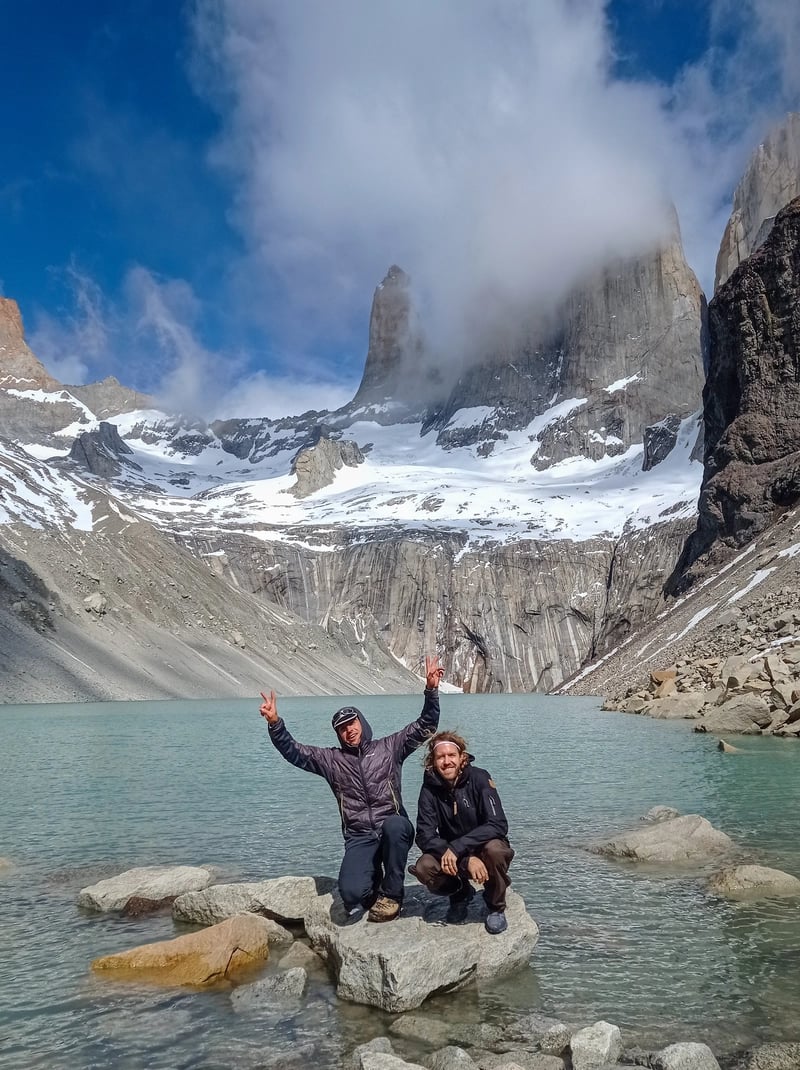 Want to follow the footsteps of Sebastian? Check out our Torres del Paine Circuit program!