Is Torres del Paine national park open in Winter? The answer is yes: Chile's finest national park is open all year round, and some hotels, refuges and campsites are also open between May and September. However, if you hike the W Trek, you must do that with a certified guide (we can help you with that) and be prepared for some unpredictable weather conditions. But isn't it what makes Patagonia magic?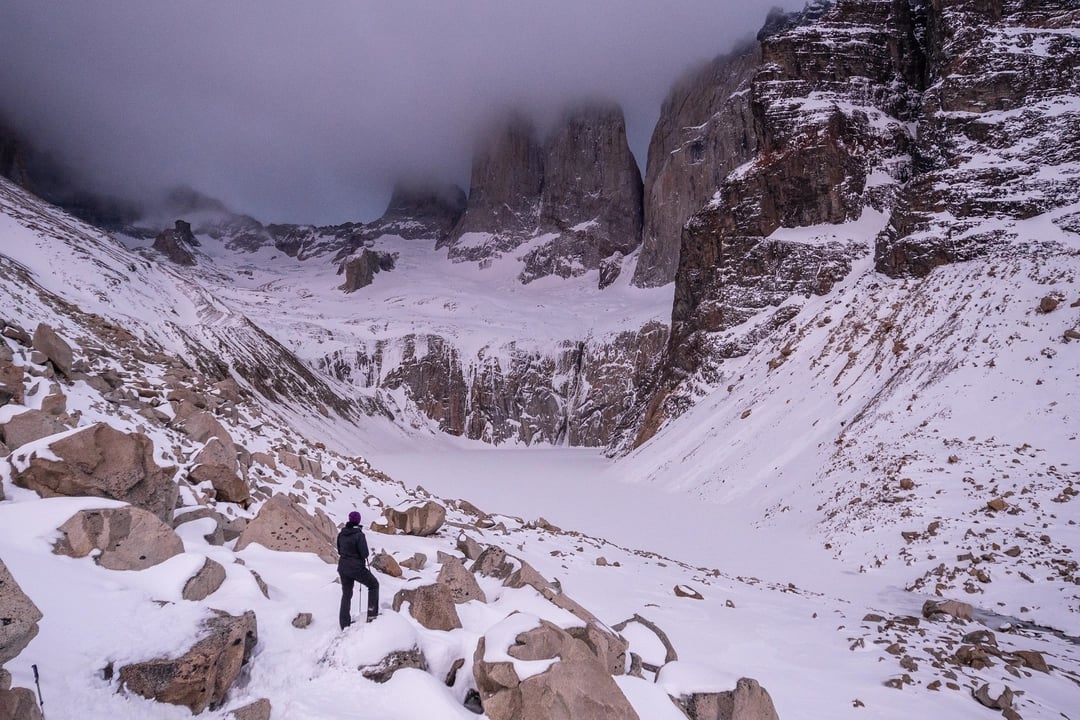 While the high season (from November to March) is known for its long days - up to 17 hours of daylight in December - in Winter days are short, with less than 8 hours of daylight in June. It still gives you plenty of time to explore the trails of Torres del Paine without the crowds, and take plenty of pictures of the snow capped mountains and silent forests. Do you want to know what Winter in Patagonia looks like?
Here's a (beautiful) overview.
1. Winter has some wild but also beautiful weather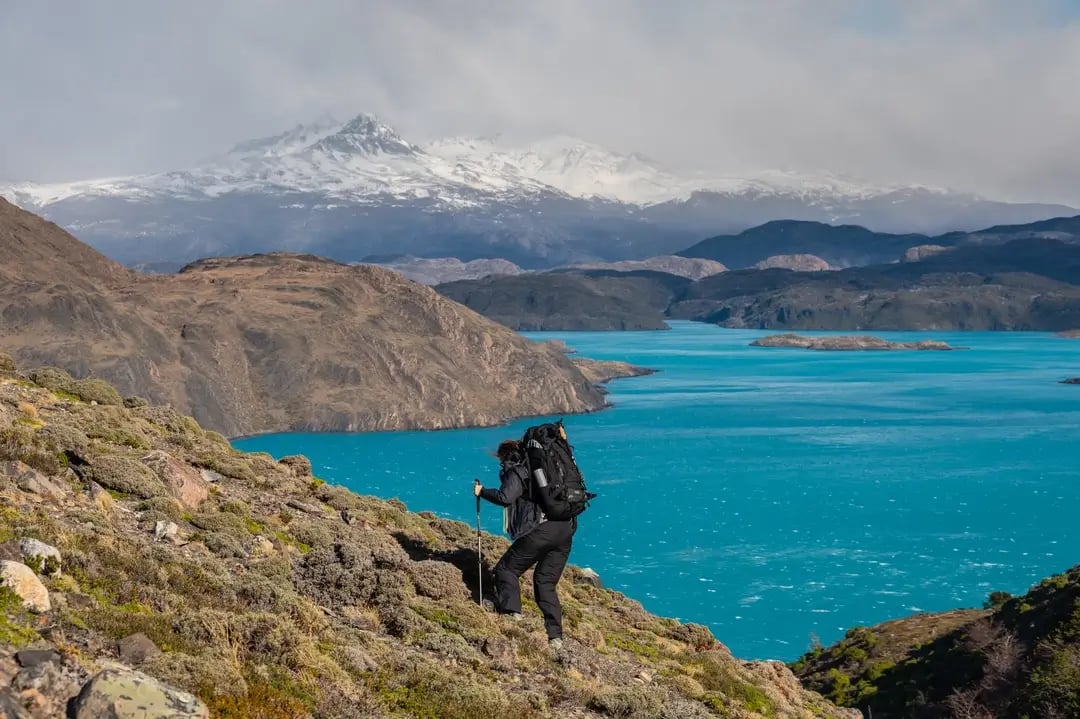 When it comes to the weather, Torres del Paine in Winter is wild indeed. But in Patagonia anything can happen at any time, and we've already experienced snowfall in the heart of summer and temperatures above 10°C (50°C) in Winter. There are trends, but you shouldn't only rely on them!
In Winter low temperatures are in the 20-30's°F (-3-0°C) and high temperatures are in the 40's°F (around 5-8°C). It can freeze at night and snowfall is usual in the valleys of the park, such as the French valley and the towers' base (Ascencio valley). However, snowfall is less usual under the 500 meters (roughly 1600 feet), where hotels (like EcoCamp) and refuges are located. You might experience snow on the trails, but it is actually less frequent than what people usually imagine.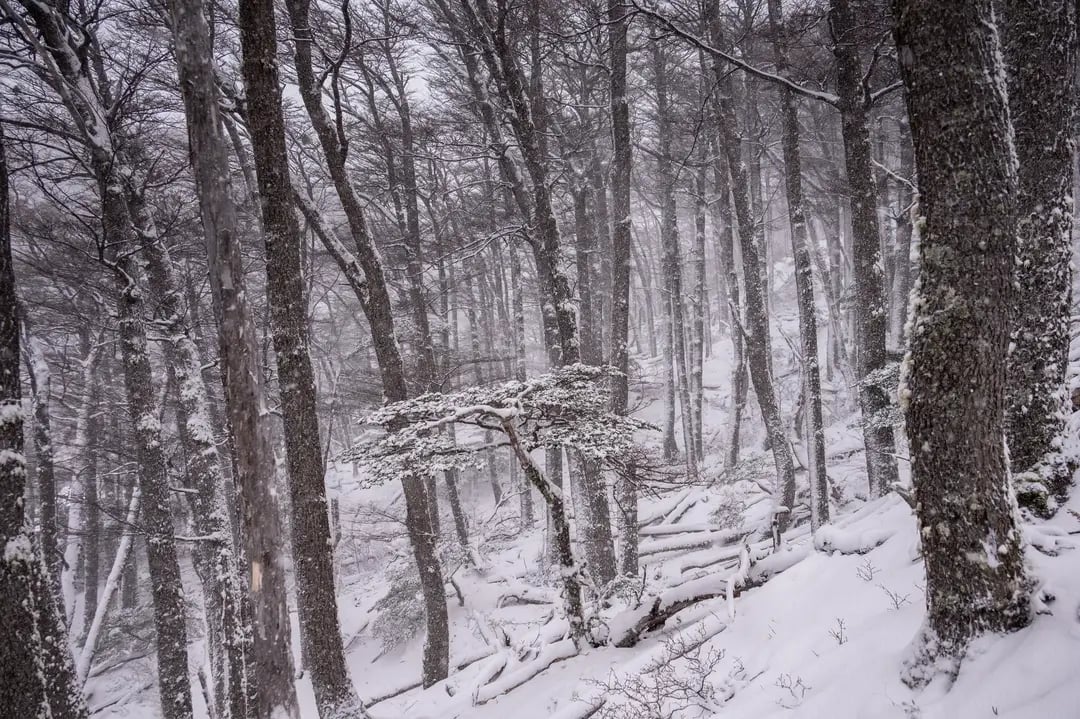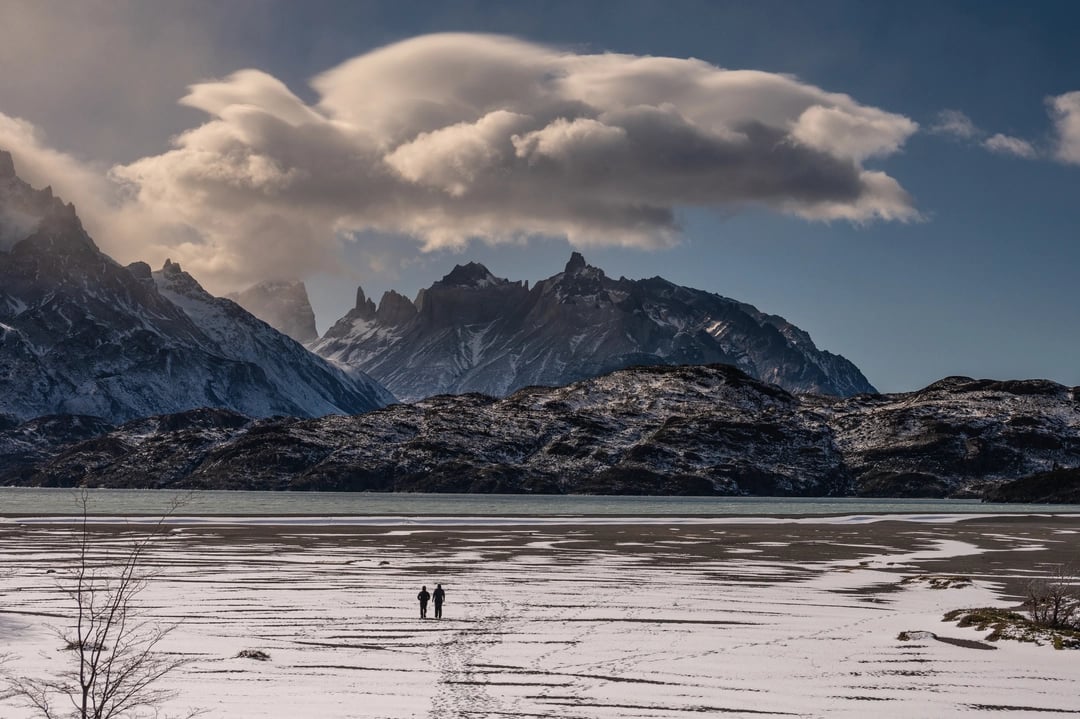 Winter is less windy than Spring/Summer (but strong winds are always possible) and the weather is usually more stable, so you are likely to experience some beautiful days of sunshine as well!
2. You may need crampons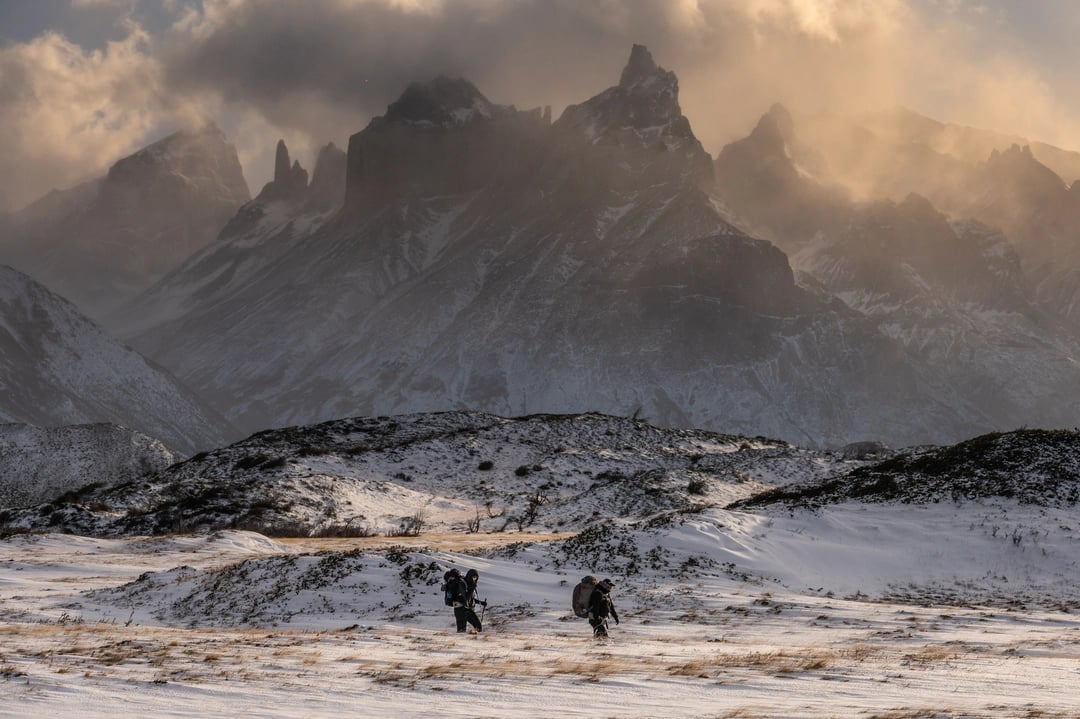 If you plan to hike the W Trek in Winter, get your crampons ready! At EcoCamp we provide crampons and consider them especially for the highest sections of the W Trek, namely the French valley and the towers' base. The main issue here is ice, and some sections may be slippery especially on the rocky parts. Crampons make the experience safe, and you will be fine as long as you are with a guide (which is why guides are a must!).
3. Get ready for wildlife!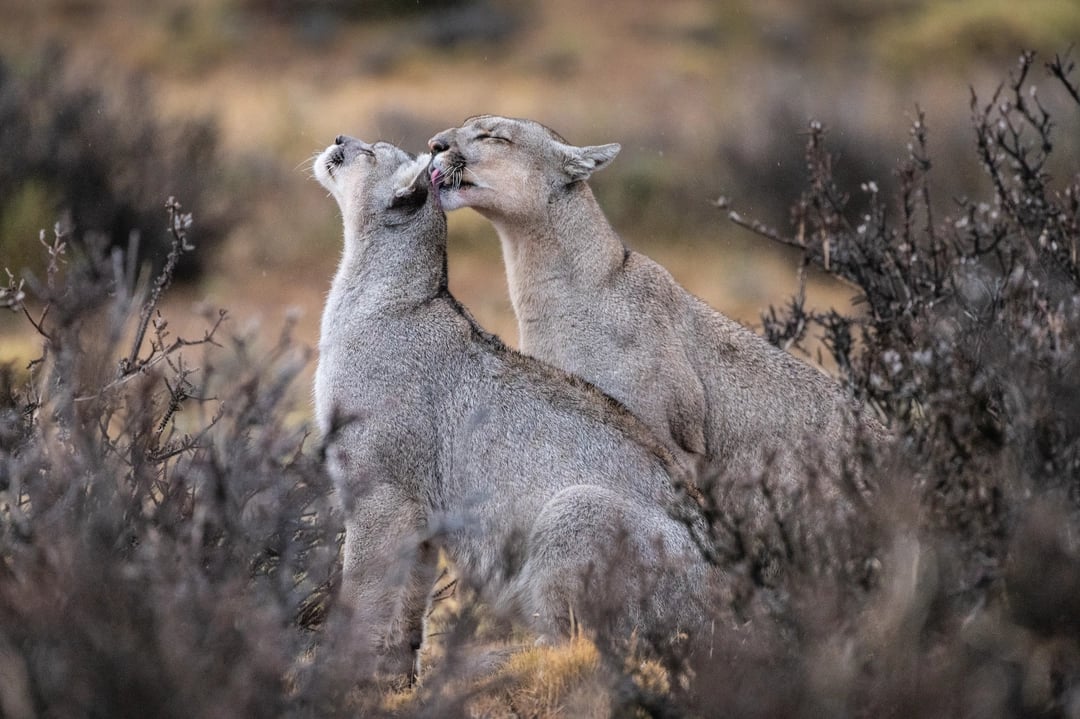 Less people on the trails means more animals near the roads of Torres del Paine. Pumas are around all year round however, they are more frequently seen in Winter as they get closer to the human infrastructure in the park. Also, sunrise is late (09:45am in early June) which makes it easier for travelers to wake up with animals around. If you explore the trails of Torres del Paine in Winter, you should be able to get some good wildlife spotting opportunities thanks to the quietness of that season. There is an increased probability of spotting birds and even the endangered south Andean deer.
4. Your photos will be wild, too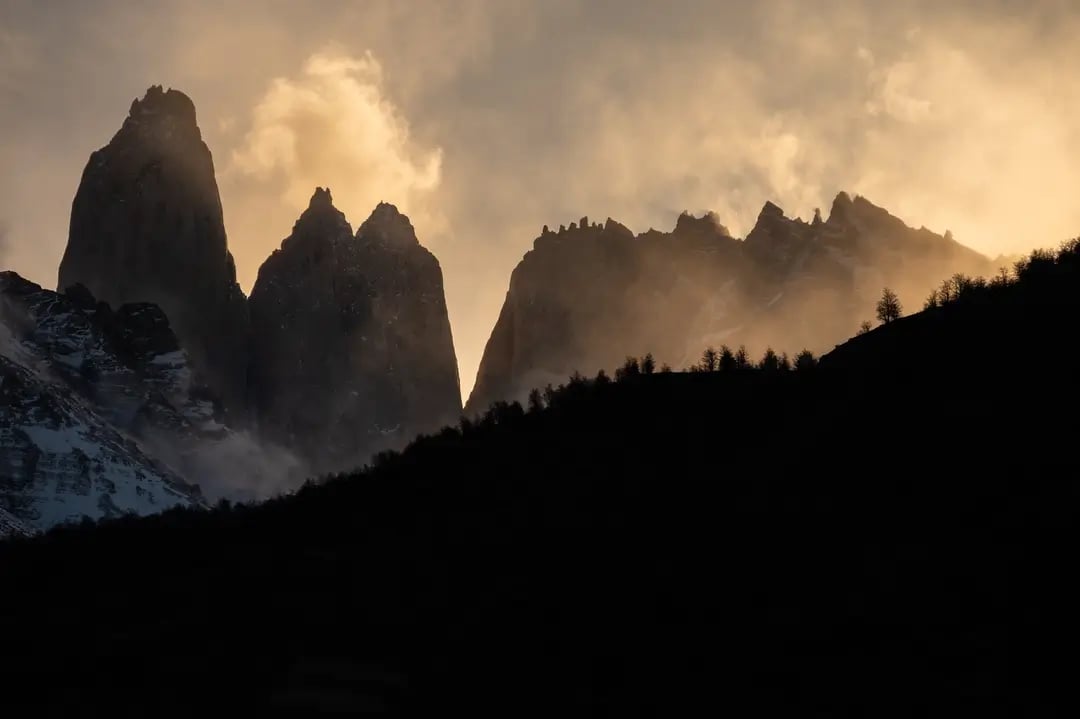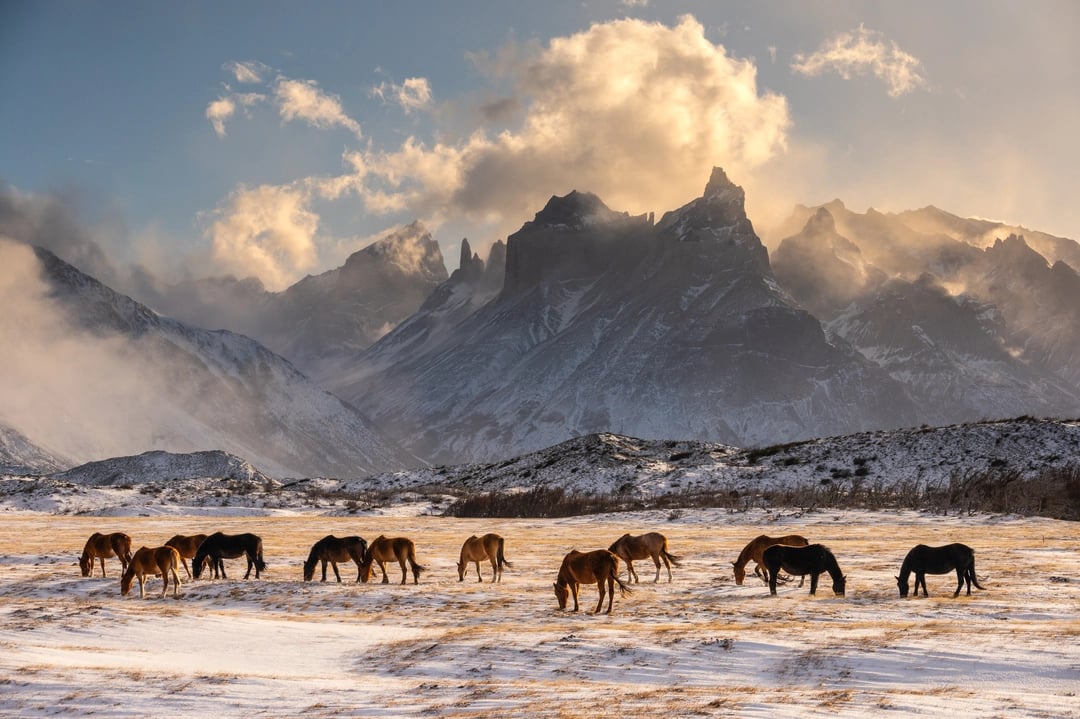 Winter may be the most photogenic time of the year, with intense sunrises and the possibility of snowy landscapes which are becoming less frequent with climate change. There are not many pictures of Torres del Paine under the snow, so your shots may be unique!
5. Accommodation : yes, you can stay in the park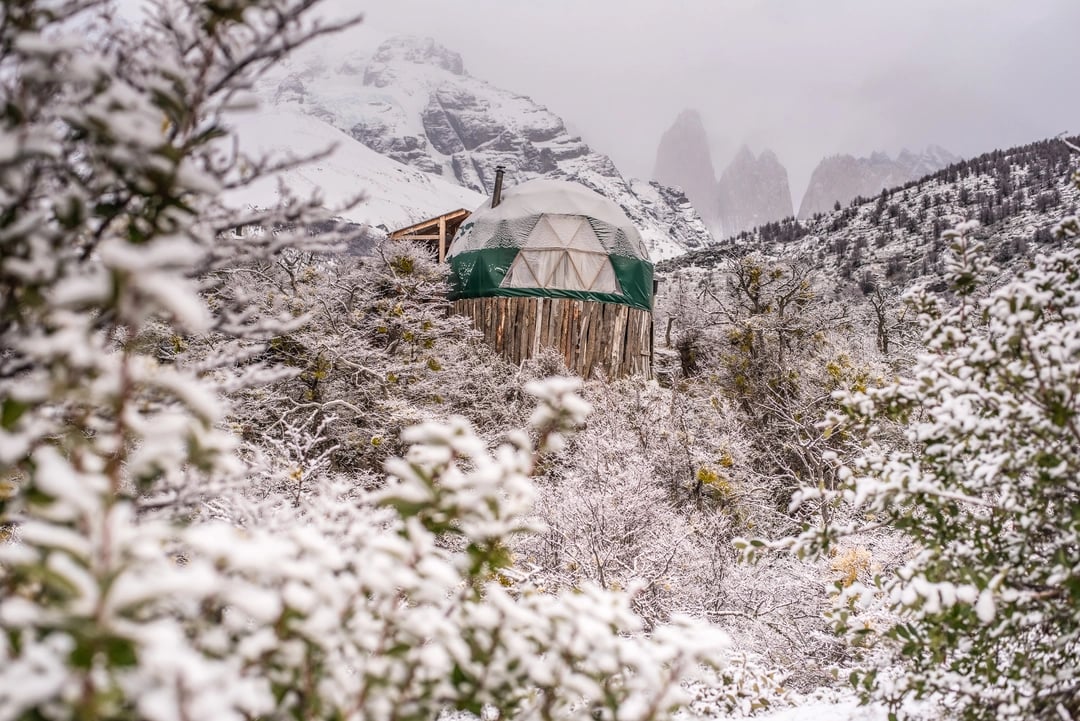 While most hotels close in Winter, you can stay at EcoCamp during the 2023 Winter (more information coming soon!). You can also stay in some refuges and campsites along the trails of the W Trek. As for campsites, nights might be cold but you will be fine with a feather sleeping bag (that can hopefully be comfortable at temperatures below -5°C) and a quality tent.
You get it, Winter in Torres del Paine is wild but it became surprisingly comfortable as the park has been made more accessible. Years ago, reaching the park was an odyssey. Today, there are regular flights to the nearby Puerto Natales (even in Winter) so anyone can travel to Patagonia, even during the wildest time of the year.
Up for a Winter adventure? Check out our winter programs or contact us for more information!