The base of the towers: check. Puma spotting: check. Boat ride to Grey Glacier: check.
I had just spent six incredible days in Torres del Paine National Park and was checking off all the "must-dos" on my Patagonia bucket list. After many hikes and endless viewpoints, my last day had finally arrived and I was leaving the park to spend the night in Puerto Natales, a town about two hours away. I had signed up for one last hike at a place called Laguna Sofía, which is about 30 minutes from Puerto Natales. I was excited, but honestly wasn't expecting much. It was hard to imagine anything topping the vast and beautiful Torres del Paine.
But boy was I wrong. To my surprise, hiking at Laguna Sofía was by far one of my favorite experiences in Patagonia. It was breathtakingly beautiful and is unfortunately stuck in the shadows of the incredible and famous Torres del Paine. But a hike at Laguna Sofía is one excursion that shouldn't be overlooked. Here's why:
Remarkable Views
First and foremost, Laguna Sofía is remarkable for its unbelievable nature and views. It really felt like I had gone back to prehistoric times, surrounded by nature so raw and pristine. The trek is basically up and down a hill called Cerro Benitez, which gives a spectacular view of the lagoon and surrounding nature.
You first walk through a forest area filled with mossy, autumn trees that grow deeper and darker shades of red the further you climbed. There is a beautiful lookout point midway where you can admire the sparkling blue lagoon surrounded by snowy mountains, rocky cliffs and colorful vegetation in shades of red, yellow and orange.
The very top is full of rocks and stone and you are very exposed to the natural elements (so prepare for wind!). But despite the icy gusts of wind, absolutely nothing beats the viewpoints in this unique natural area. I've never seen anything quite like it!
Graceful Condors
As I mentioned, the top of the hill is extremely windy! Which means there is a great chance of spotting condors. Condors are massive birds that live in very windy areas, making it easy for them to glide across the sky. Their wingspan can be up to three meters long and they can weigh as much as 15 kg. With that being said, it's truly remarkable to see this giant creature fly with such ease and grace.
I got very lucky on my trek and was able to spot several condors. A couple of them were perched up against the cliff and others were flying with the wind. One condor got extremely close to us. It was so close that I thought it might actually land!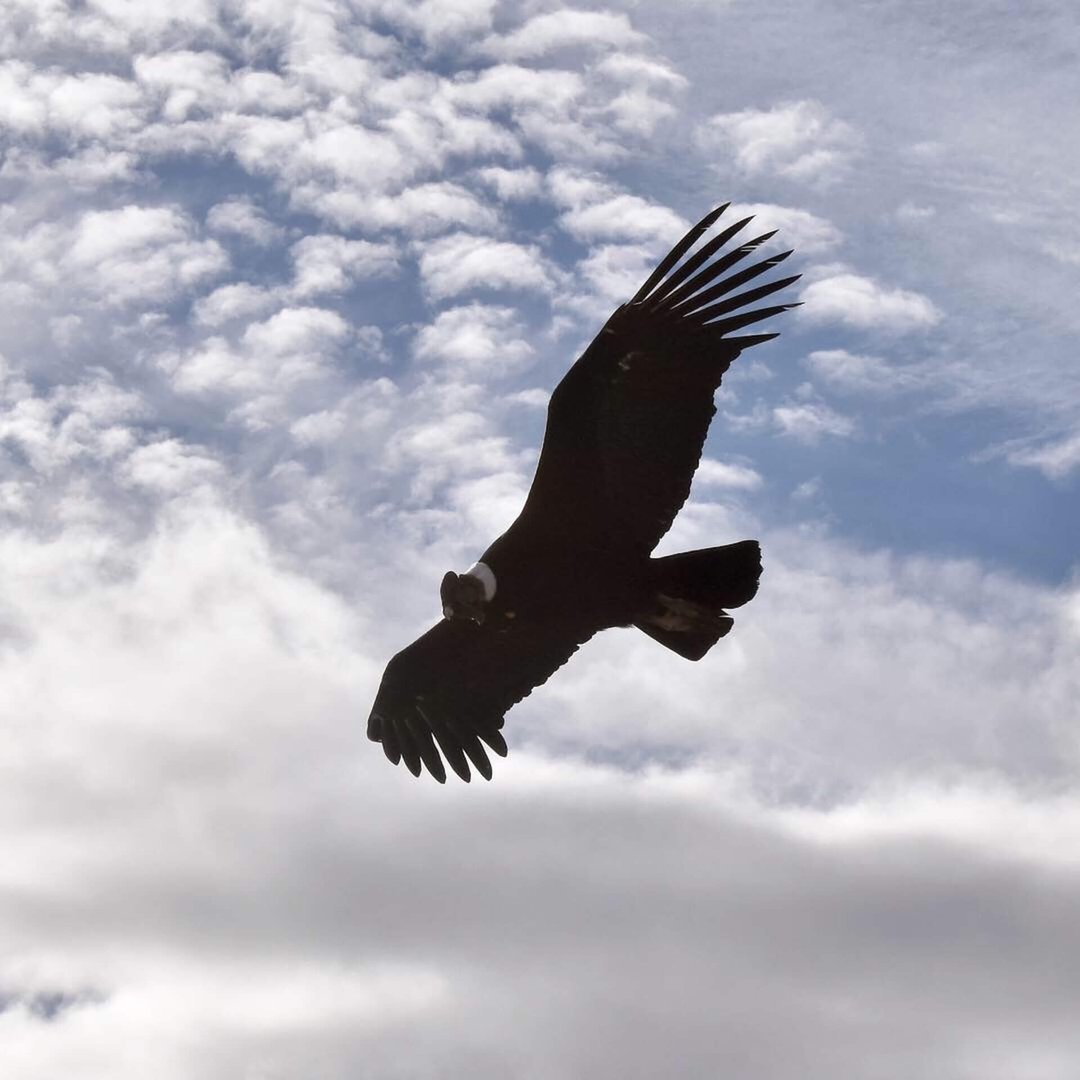 Photo Credit: Jenny Tolep
A Quiet Getaway
Don't get me wrong-- I absolutely loved every single hike I did in Torres del Paine. But the popular trails can get a little crowded at points. One thing I loved about Laguna Sofía was that is was deserted. It was just me and my guide on the trail.
Being the only ones on the hike really allowed me to connect with my natural surroundings. It was one of the few times in my life where I looked around and thought, "Is this real?" Perched on a cliff in the middle of so much beauty--- it was a moment that felt almost too good to be true.
Connecting with nature gives us the chance to truly appreciate it. The colorful landscape, the soaring condors, the undeniable stillness -- I think it is something I will remember for the rest of my life.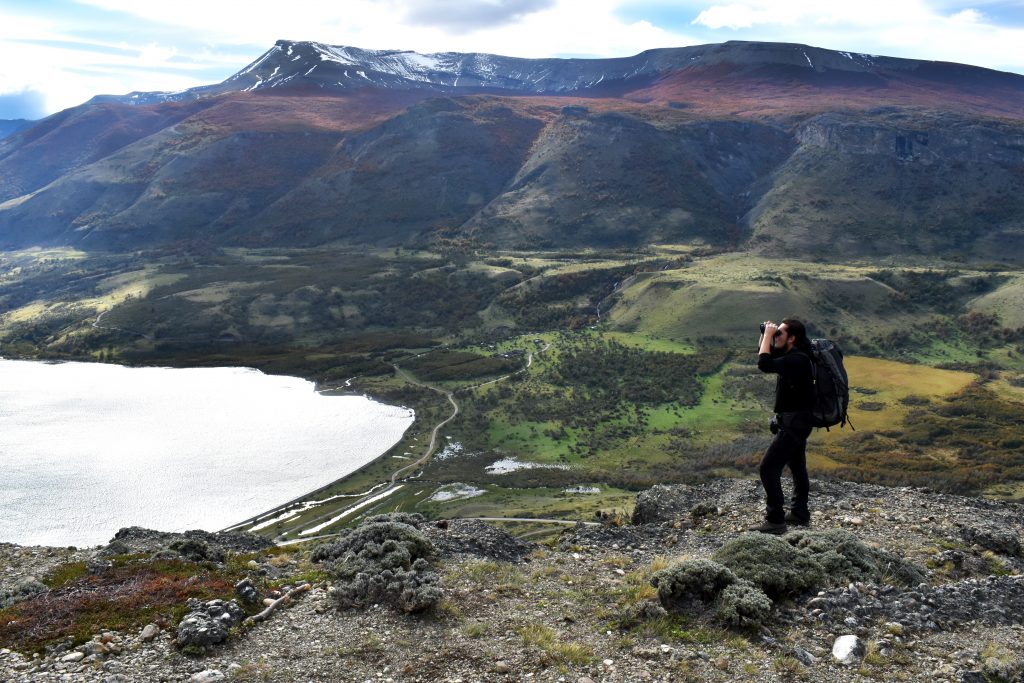 Photo Credit: Jenny Tolep
Short, But Sweet
I tackled this hike after 6 full-day excursions, including the epic 24 km hike to the base of the towers. It was fair to say that I was a bit tired by the end. For me, Laguna Sofía was great because it was a shorter and more relaxing day. From start to finish, the trek was no longer than three hours. It gave me the chance to have lunch at a restaurant, check out the town and have a little extra time to myself.
For travelers that want to check out the area, there are a lot of other fun activities around Laguna Sofía. In addition to hiking Cerro Benitez, there is a spot nearby to horseback ride and great areas for rock climbing. You can even go swimming in the lagoon during a warmer day --which is a rarity in Patagonia.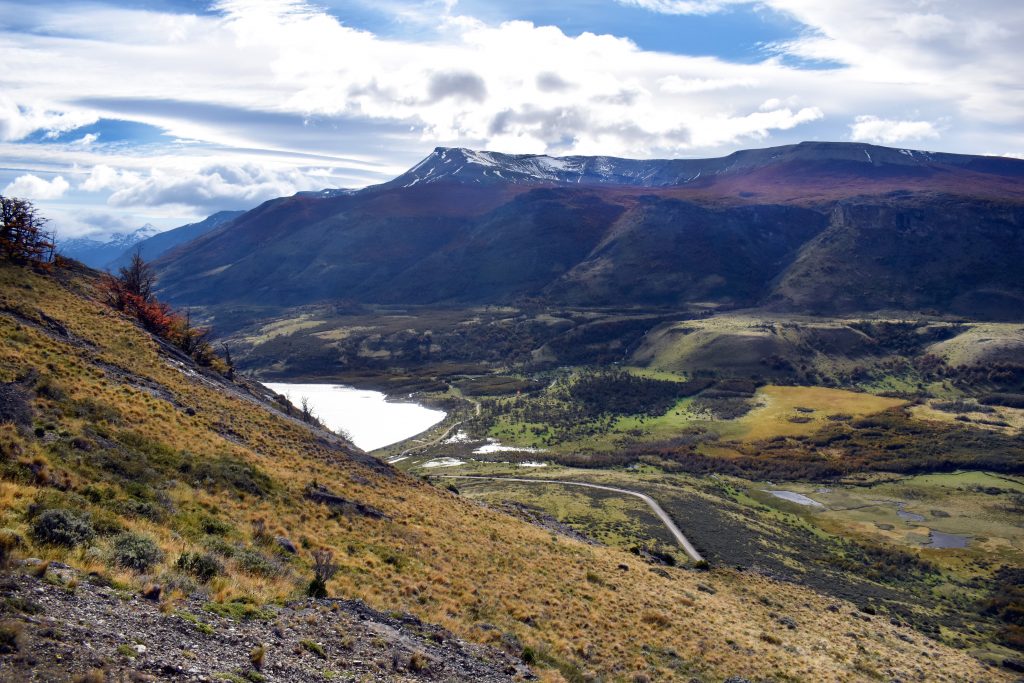 Photo Credit: Jenny Tolep
Really I could go on and on about this special hike, but it is something that is better experienced than described. So put this one on your bucket list! It's a Patagonia activity that just can't be missed.
Do you want more information? Visit cascada.travel and learn about our programs