EcoCamp Patagonia might just be the world's best undiscovered yoga destination! Located in the heart of Torres del Paine, this hotel gives yogis the chance to stretch and "om" alongside turquoise-tinted lagoons, snowy peaks and some of the world's most pristine natural wonders. There's really no better spot to connect with the outdoors and find some inner peace. Don't believe us? We'll give you 5 good reasons why you should practice yoga at EcoCamp Patagonia.
1. You'll Be in the Midst of Beautiful Nature
EcoCamp is located in one of Patagonia's best locations. The epic Torres del Paine landscape is all around and the gleaming Paine Towers stand tall in the distance. Local fauna wanders through the bushes and the air has this special, indescribable energy. It's also one of the few places in the world where you can gaze up into the twinkling night sky before falling to sleep.
Posing alongside Mother Earth's treasures truly opens up an entirely new yoga experience. Prepare yourself for an incredible spiritual awakening!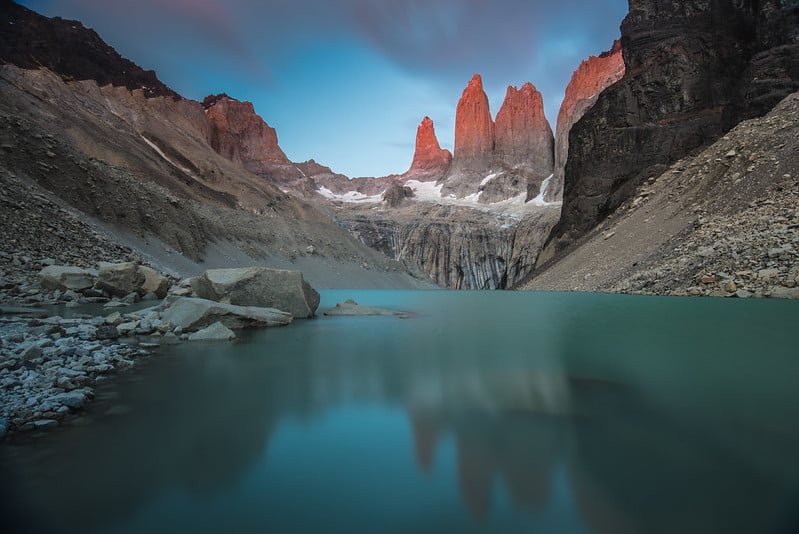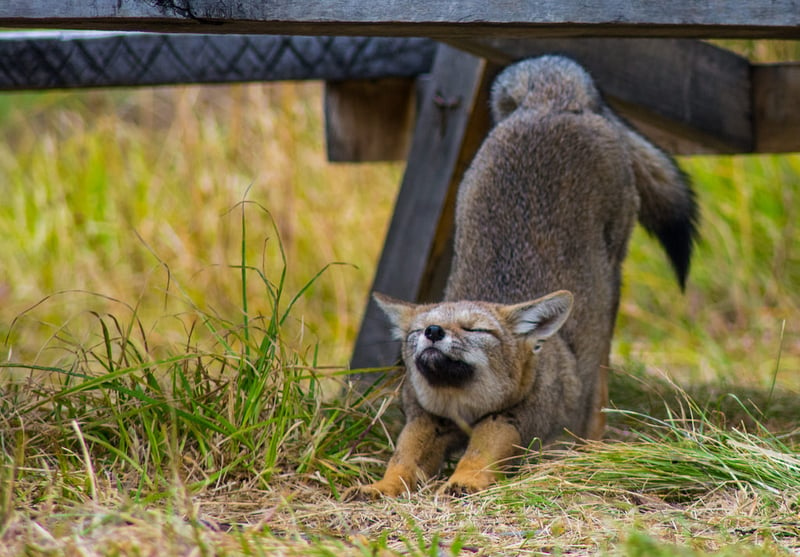 2. There are Unique Retreat Opportunities
Once or twice a season, EcoCamp hosts a multi-day yoga and meditation retreat. Check out this page for details about our next available trip!
During an EcoCamp retreat, guests will take a variety of yoga and meditation classes. These classes are led both in the Yoga Dome and outside in Patagonia's peaceful nature. In addition to yoga, guests can expect nutritious meals sourced from local ingredients and active excursions to Torres del Paine's most popular highlights.
3. You'll Strengthen, Stretch and Soothe Your Muscles
Yoga is a great way to improve your physical health! You can gain strength and flexibility in your body, as well as stretch out sore muscles. This type of self-care is essential in a place like Patagonia — where so many visitors come to trek and endure strenuous physical activities.
At our hotel, guests can participate in free daily yoga classes before or after their excursions. It's a great way to both warm-up or cool-down after a long day of adventure.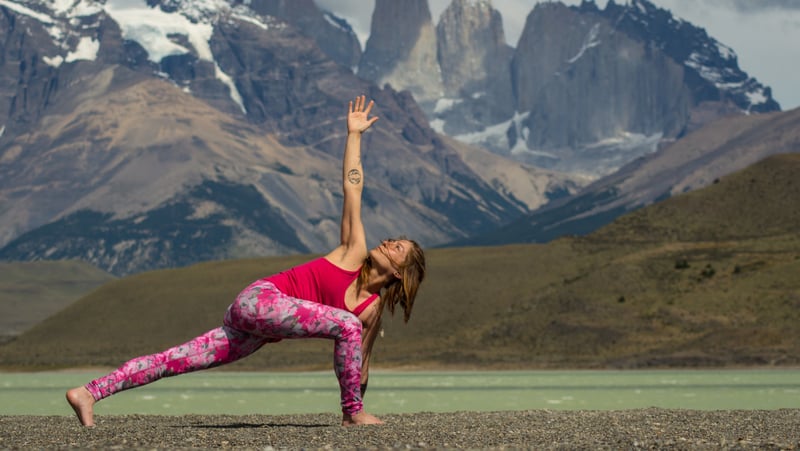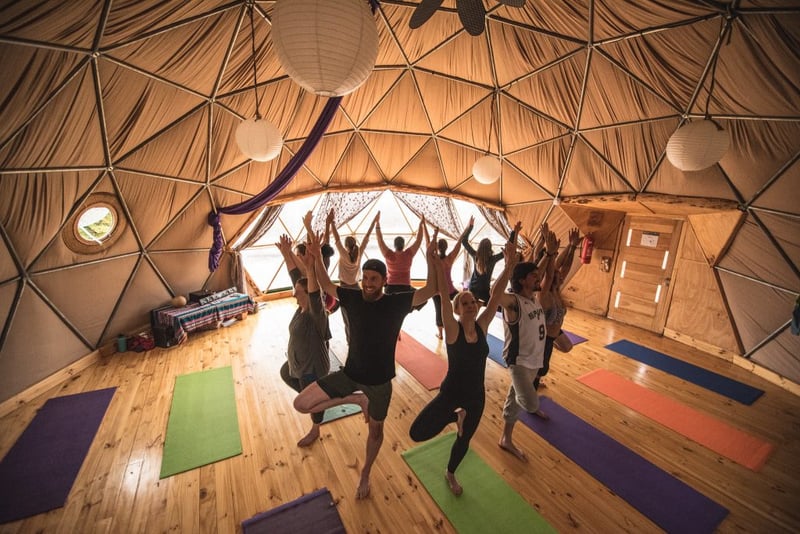 4. It's the Perfect Spot to Disconnect
It's easy to disconnect in Torres del Paine. This is because EcoCamp doesn't have wifi! It may sound strange at a modern hotel in 2020, but the founders designed EcoCamp this way for a reason.
No wifi gives guests an opportunity to better connect with their surroundings and disconnect from their busy lives. Here you can truly "unplug" and immerse yourself in the outdoor world.
5. You Can Meet Fellow Yogis from Around the World
EcoCamp's "no wi-fi" policy, communal spaces and inclusive activities allow travelers to bond with one another. Here at the hotel, you are bound to connect with likeminded travelers and individuals who enjoy nature and the outdoors.
After a long day of adventure, you will sit down for a tasty group dinner in our Community Dome and chat with your fellow travelers. It's a chance to make lifelong friends and meet new people from all over the world.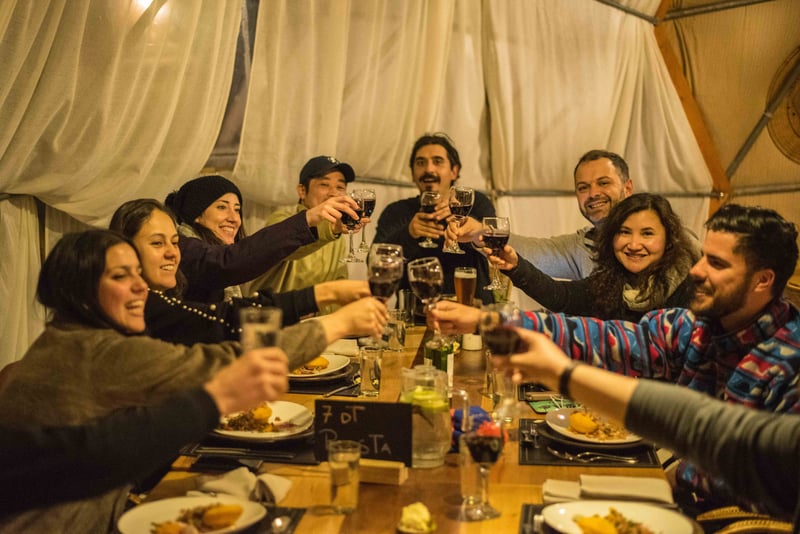 Are you ready to practice yoga at EcoCamp? Check out our Yoga Extension to any EcoCamp program. Also, get in touch with our team if you are interested in hosting your own retreat.