Sylvain and Cosette Lemelin have run more than 40 marathons combined.

From the New York City Marathon in the "Big Apple" to the Stockholm Marathon in Europe to marathons in Japan and Australia, this Canadian couple has certainly seen their fair share of international races. This year, the duo decided to try their luck at the Patagonian International Marathon, an experience that some athletes only dream of. We were lucky enough to have them at EcoCamp Patagonia, and were able to check-in and hear about their experience.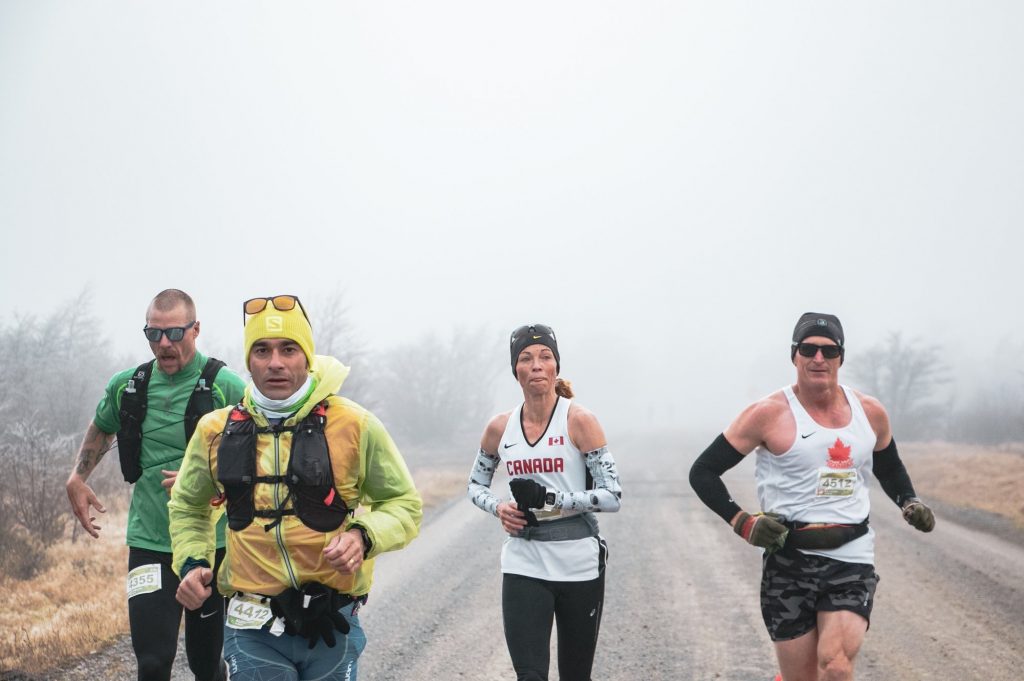 Why did you want to run the Patagonian International Marathon?
Cosette: Because we wanted to see Patagonia and we knew it would be a very beautiful place. It seemed like the best way to experience Patagonia is to enjoy a sport we love in a beautiful place.
How did you prepare for the race?
Sylvain: I write the programs for me and my wife. I am an exercise physiologist and I usually use a 20-week preparation. But this year because of our prior races, we used a 12-week plan to specifically prepare for the Patagonian International Marathon and essentially followed the same program, training together. Most of our training is done outdoors in the Edmonton River Valley which boasts 200 km of trails and once a week we go to the University of Alberta to run on a track. Also, due to the challenges of this course in Patagonia, we went to the mountains in the Canadian Rockies and we did some big hikes. We did a 30 km hike, a 48 km hike and 45 km hike and during these hikes, we did some running on the trails as well.
What did you like about this marathon?
Cosette: Of course, I enjoyed the scenery. I enjoyed the spirit of running with people from many different countries. I enjoyed the hospitality of the Chileans, the race organizers and the tour guides. I have run 21 marathons and this is one of the more difficult ones, so I also enjoyed the challenge.
How did the Patagonian International Marathon compare with other races you have run?
Sylvain: Every race I have run is unique. This one was absolutely unique because of the remoteness of the location and the challenges of climbing and descending the hills. Also, generally most of the marathons that I have run are in cities and so you see people along the course. So this was very remote, but it was fantastic.
Did the weather make it more difficult for you?
Cosette: No, because I'm Canadian (laughing).
What advice do you have for future runners of the Patagonian International Marathon?
Sylvain: Number one is to respect the distance. Do some homework because there are some hills -- it's not only the climbing that is difficult but going downhill is even harder. Preparing is key so take a lot of time to prepare. Also, don't go out too fast because most of the hills are during the second half of the marathon.
What else are you looking forward to during your time in Patagonia?
Cosette: EcoCamp! We are having a wonderful time here and it's a beautiful place. I really appreciate the hospitality and kindness of the staff here, as well as EcoCamp's efforts to entertain guests in a unique and very sustainable way.
Do you want more information? Visit cascada.travel and learn about our programs
Feature Photo Credit: Patagonian International Marathon