In Chile, our lives changed in March 2020 when the borders closed and we were asked to stay home. No one could have predicted a pandemic would hit us so hard and for such a long period, with hotels and national parks being closed for months...or years!
Torres del Paine National Park was closed on March, 18th 2020 for about 8 months. And while nature took a "deep breath", this was the beginning of a difficult time for the tourism industry that is so important in Chile's Magallanes region.
However, with a successful vaccination campaign and the setting up of effective protocols, tourism could start its reactivation in 2021. Torres del Paine National Park quickly reopened and so did the borders of Chile.
In September 2021, EcoCamp Patagonia finally reopened to travelers, for sustainable adventures in the world's most beautiful place. And this is just the beginning! After repetitive lockdowns and bad news, this is why we believe now is the best time to travel to Torres del Paine.
1. Torres del Paine looks incredibly beautiful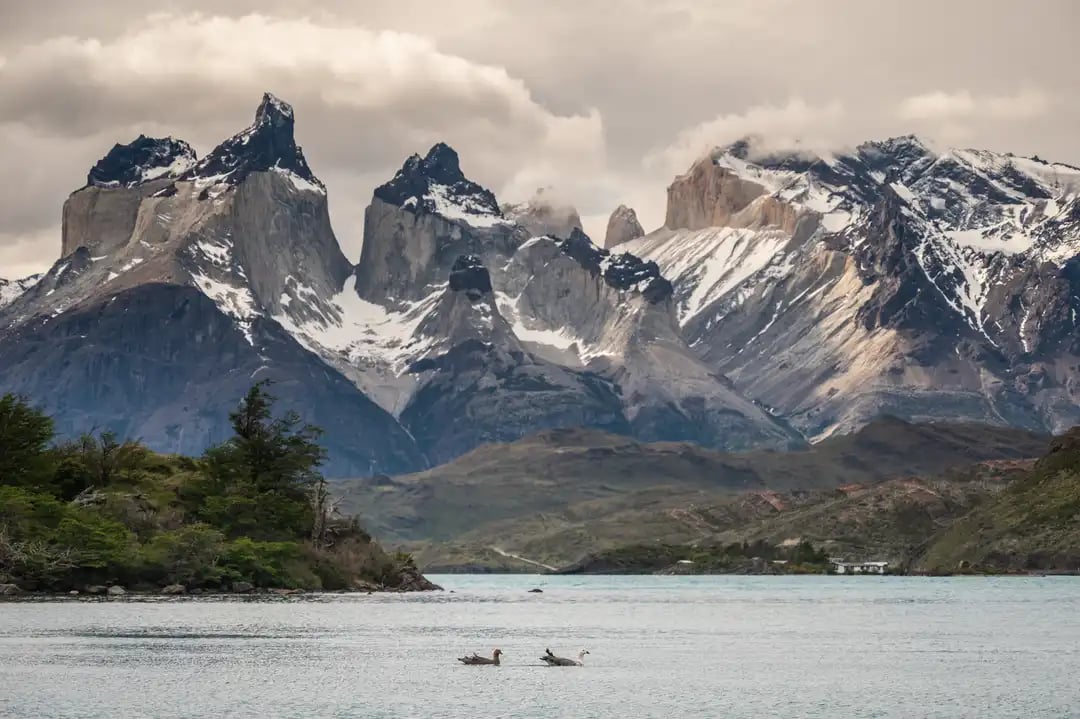 Chile's finest national park has never looked so wild! With 227,298 hectares (561,600 acres) of wilderness to explore, Torres del Paine is heaven on Earth for nature lovers. And right now, after a year and a half with almost no tourism, trails seem to have recovered from the intense tourism activity of the previous years. Some trails started their recovery from an evident erosion, while wildlife could take a breath and get closer to the roads.
After some rainy weeks (between August and October), the season started with plenty of green grass and wildlife around the lakes of Torres del Paine. There are flamingos at Laguna Amarga and Laguna Azul, and other smaller lakes are full of water to feed the local birds. There are some impressive icebergs at Grey lake, and waterfalls like Cascada Paine and Salto Grande have plenty of power. Whether you like photography, wildlife or hiking, this is the best time to experience the beauty of Torres del Paine.
2. There are less people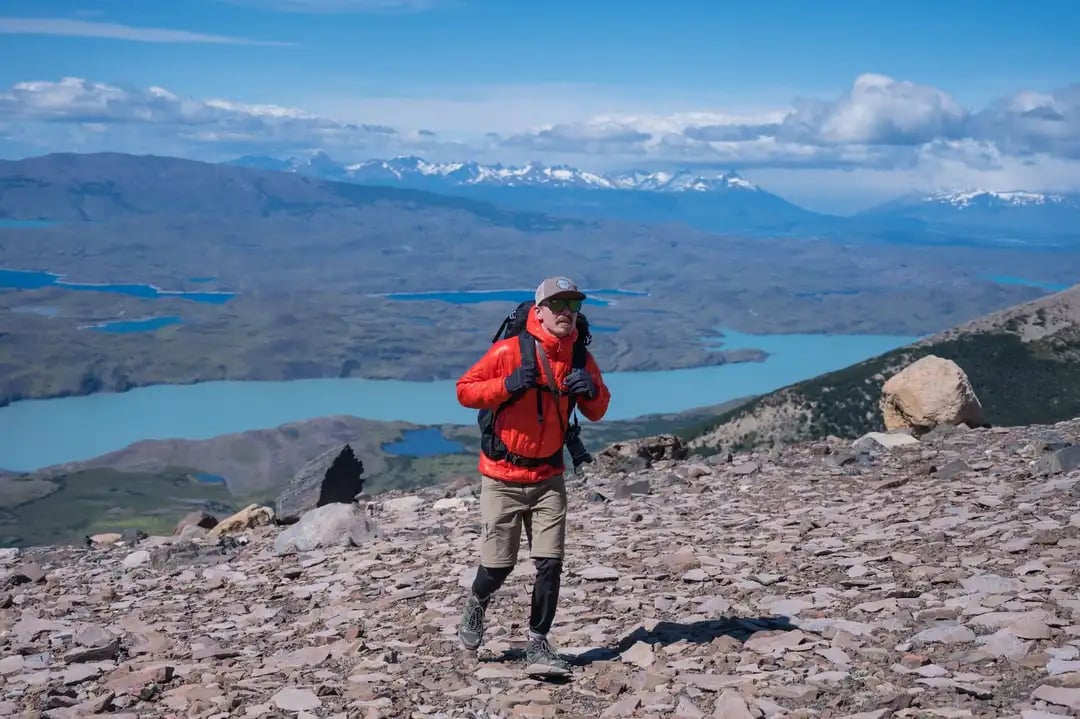 There are less people on the trails and in the hotels. Before the pandemic, tourism was growing in the area at roughly 20% per year. Almost 300,000 tourists used to visit Torres del Paine every year. But in 2021, this number drastically fell to about 20% of a normal year. In consequence, you'll have plenty of space for yourself if you stay in a place like EcoCamp Patagonia and you will find tranquillity on trails that are usually busy, like the towers' base viewpoint.
A less crowded Torres del Paine means you may need less time to book your trip and find availability in the High Season (December/January). Also, this is a great time to hike the W Trek or the Torres del Paine Circuit ("O Trek") during Summer months, as those trails usually get rather busy in peak season.
3. It is more accessible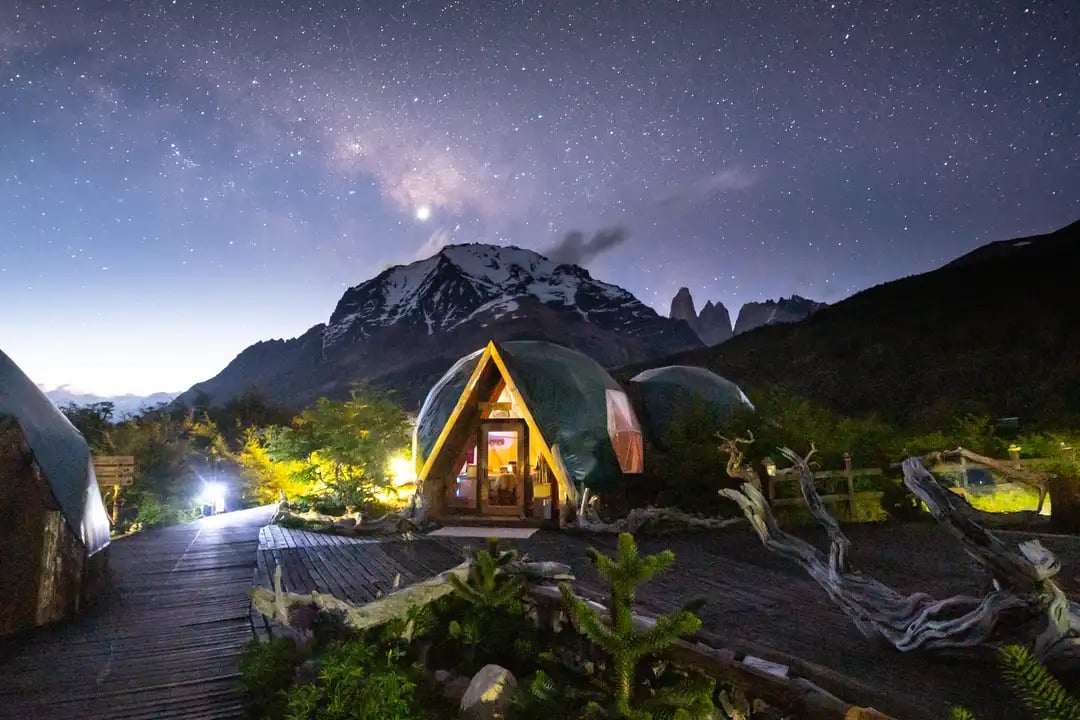 Patagonia is not a cheap destination, and Torres del Paine is no expectation. The national park is a remote place that involves some complex logistics for tourism. However, staying in Torres del Paine has never been so accessible, with special offers for national tourists to reactivate the sector locally and attract locals in an icon of adventure travel in Chile. There are regular special offers, so you'd better stay tuned!
4. Torres del Paine is a safe destination in times of COVID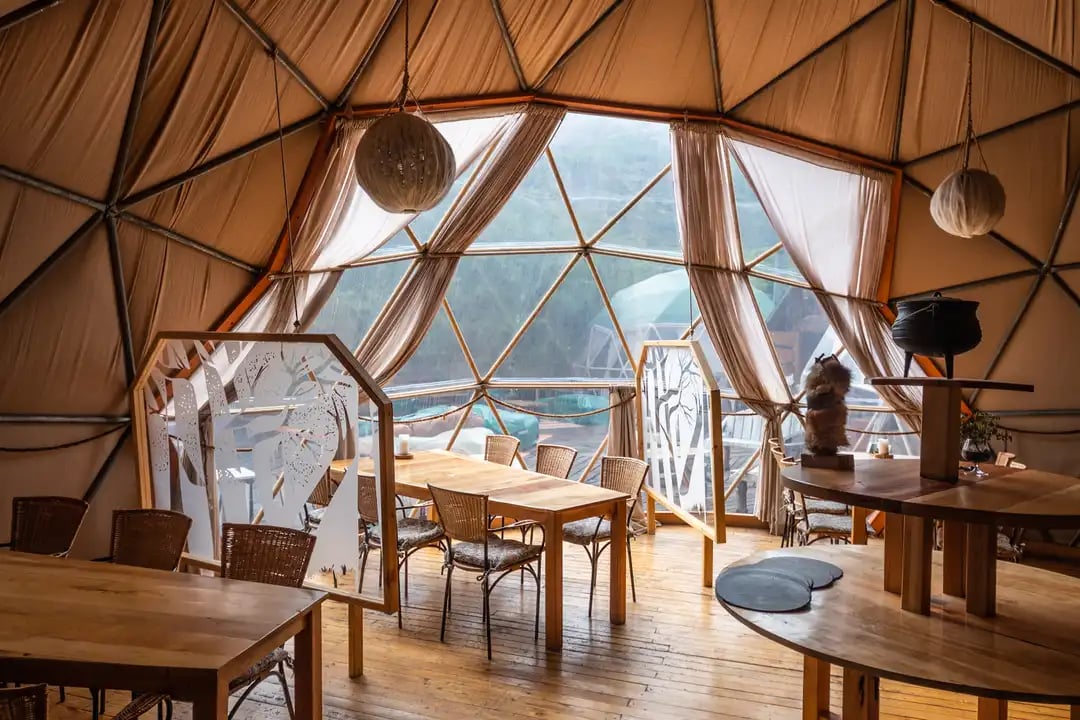 Humans had to put in place some health protocols to live together with COVID-19 while reactivating the economy. Tourism reopened thanks to these protocols and the commitment of thousands of people in the industry. At EcoCamp, we designed some health protocols to make your trip as safe as possible! Trips are organized in smaller groups, and there are divisions in the community domes to ensure physical distancing.
Wearing a mask is compulsory indoors, but you can take a deep breath without wearing a mask on a walk through the park. As an adventure travel destination, Torres del Paine is a place with plenty of space for you to enjoy nature while practicing social distancing, so the risk of COVID contamination is incredibly low!
5. There are less restrictions to travel to Torres del Paine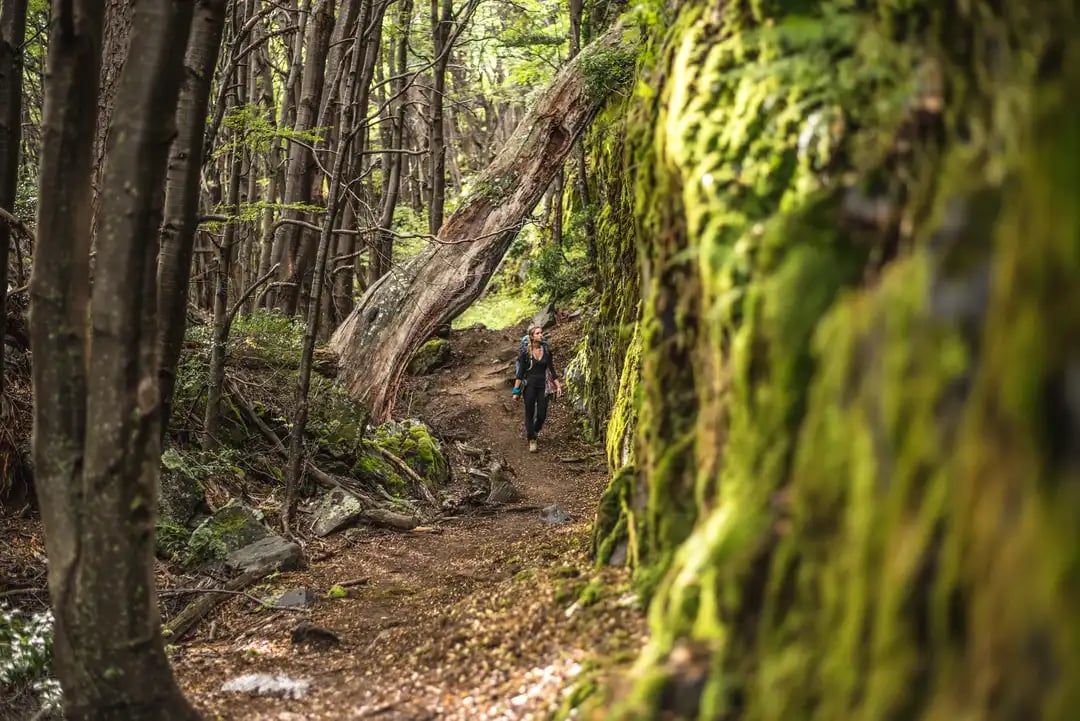 Chilean borders are reopening and as of November 1st, there is no more compulsory 5-day quarantine for those arriving in Chile if you present a negative PCR test upon arrival. If you have received a complete vaccination program and travel with a travel insurance with a minimum coverage of 30,000USD (that covers COVID), traveling to Chile isn't difficult any more!
As of December 1st, vaccinated travelers with a booster dose (of no more than 6 months) will be able to enter the country without a negative PCR and without any mandatory quarantine. And the compulsory negative PCR test to enter Chile's Magallanes region will soon cease to be an obligation! Check out the updated information about COVID-19 and what you need to travel to Chile here.
6. Torres del Paine is the perfect destination for a COVID Detox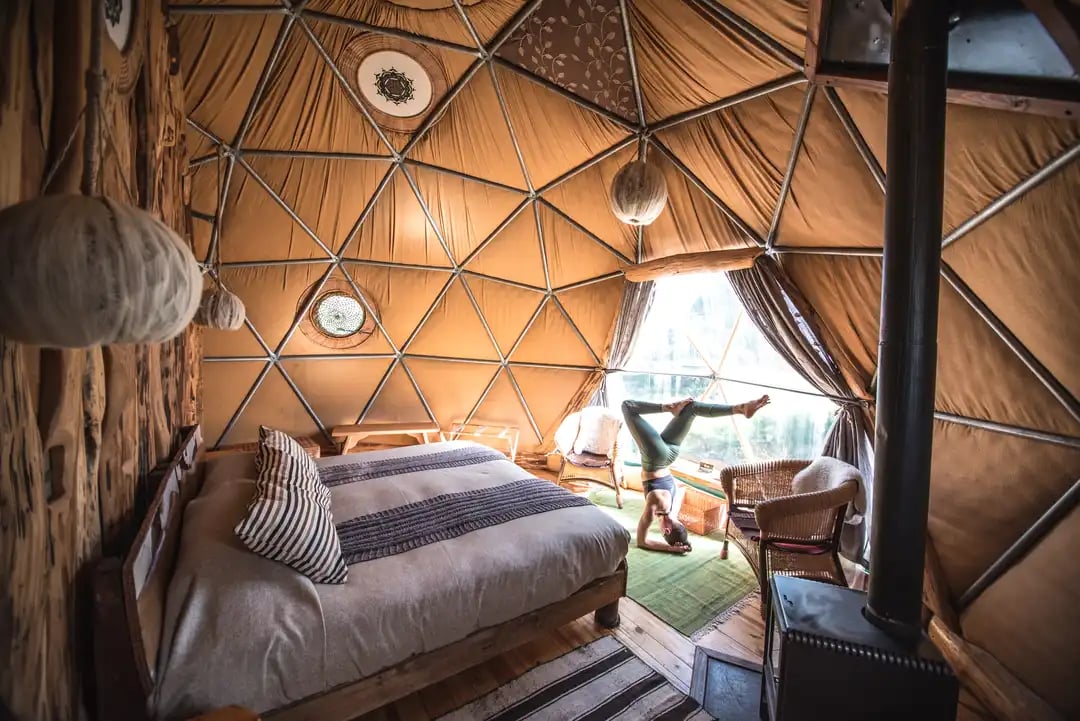 Lockdowns were a nightmare for nature lovers. No one enjoys being forced to stay home and nature is a basic need for all of us. Being outside in wild places is probably the most effective remedy for depression, and most of us have been emotionally affected by the pandemic, so you may need a trip to Patagonia urgently without even knowing it!
Torres del Paine is full of dreamy landscapes, from the blue ice of Grey glacier to the vast ancient forests of the Ascencio valley and the French Valley. Some say hiking is a "conversation with the Earth", and there are plenty of epic hiking trails for a walking meditation. At EcoCamp Patagonia, we promote Digital Detox for travelers to get away for WiFi and enjoy a few days far from the world's bad news. This is the best way to connect with nature and with fellow travellers and you'll love it!
Also, you may enjoy some Yoga at sunrise in the Yoga Dome or a relaxing massage in the very heart of Torres del Paine, a huge relief after these many months of pandemic!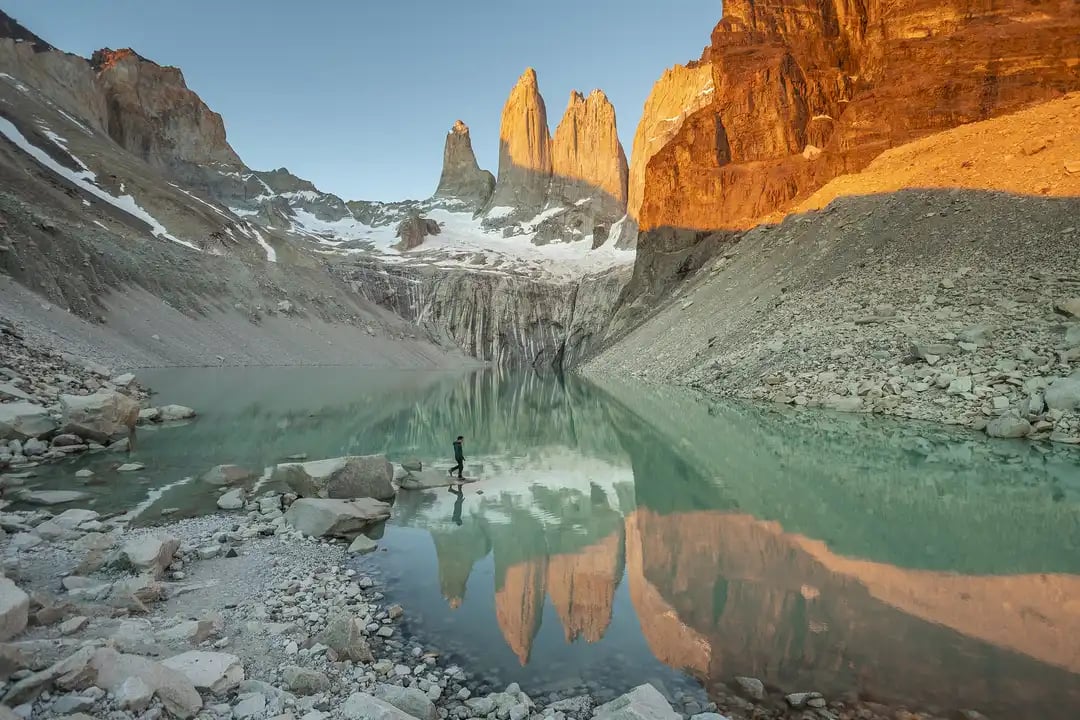 Not convinced yet? Check out our tours to Torres del Paine National Park to get an idea of how incredible your next trip will be!