The Covid-19 outbreak changed the way we see the world. The impact of the pandemic on the tourism industry is unprecedented, with the loss of millions of jobs and a lasting impact on hotels, cruises, restaurants and tour operators. But it doesn't mean tourism is not there anymore. With 1.5 billion international tourist arrivals recorded in 2019 (source : https://ourworldindata.org/tourism) versus 950 million in 2010, the tourism industry is one of the fastest growing on Earth. Tourism generates 10% of the world's GDP, 7% of global trade and as many as one in every 11 jobs globally.
It is therefore impossible to imagine the world with no tourism. At Cascada Expediciones, we are convinced the current crisis is a tremendous opportunity for tourism to evolve towards a more sustainable industry, with smaller groups and a decreasing impact on the environment. We've been practicing these values since 2001 at EcoCamp Patagonia, the world's first geodesic hotel located in Chile's Torres del Paine National Park. And for that reason, we know that region is a great example of how tourism should be enjoyed in a near future – if not right now.
If you've experienced a lockdown, you know how connecting to nature matters. Both mentally and physically. And through adventure travel, you can connect to nature in small groups, which allows you to connect better both with the place you're visiting, and the people you're traveling with. And the best of all, you can maintain social distancing, which is pretty cool when you're traveling in the middle of a pandemic.
In Patagonia, a region of 1,043,076 square kilometers (402,734 sq mi) divided between Chile and Argentina, there are dozens of spectacular national parks and nature reserves to practice social distancing. Here, you'll travel through epic landscapes while disconnecting from the daily news and spending a great time feeling alive. Up for it? Here is our selection of places to practice social distancing in Patagonia.
1. Navarino Island
Navarino Island is a Chilean island located near Cape Horn, the southernmost tip of the Americas. This small island has some vast landscapes, with rugged mountains and vast forests near the sea. It is known for Puerto Williams, namely the southernmost city in Chile – and in the world! This island can be reached from Ushuaia, Argentina's southernmost city. But a common way to reach this hikers' paradise is to fly from Punta Arenas. Here, forget about the civilization. While you can stay in a cozy lodge in Puerto Williams, the best way to practice social distance is to do the Dientes de Navarino, a 4-day trek through pristine landscapes. You won't find refuges or hotels on the way, but you'll definitely find beauty and tranquility everywhere. Note: this trek is recommended only for experienced hikers.
2. Tierra del Fuego
Tierra del Fuego means "Land of Fire". This name was given by the Portuguese explorer Ferdinand Magellan while sailing for the Spanish crown in 1520 (he was the first European to visit these lands). He believed he was seeing the many "fuegos" (fires) of the Yaghan, the indigenous people that were inhabiting the island.
Once famous amongst European settlers who were finding their way through the Magellan strait, Tierra del Fuego became a great alternative for tourists seeking a deep experience with nature. Here, you'll find some great national parks like Tierra del Fuego National Park (Argentina) and Karukinka National Park (Chile) but also some cool places for wildlife spotting, such as King Penguins in Bahía Inutil.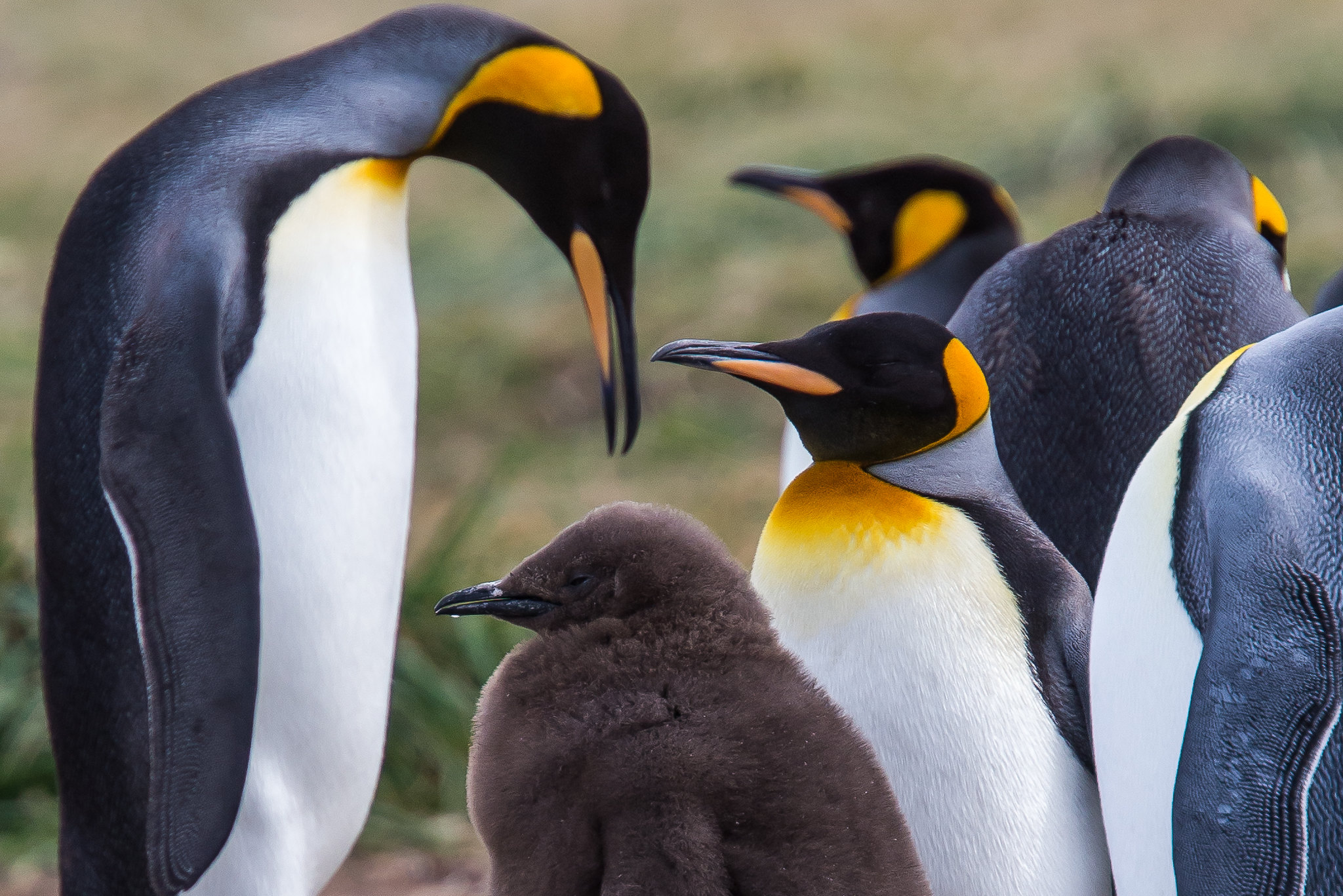 3. Torres del Paine National Park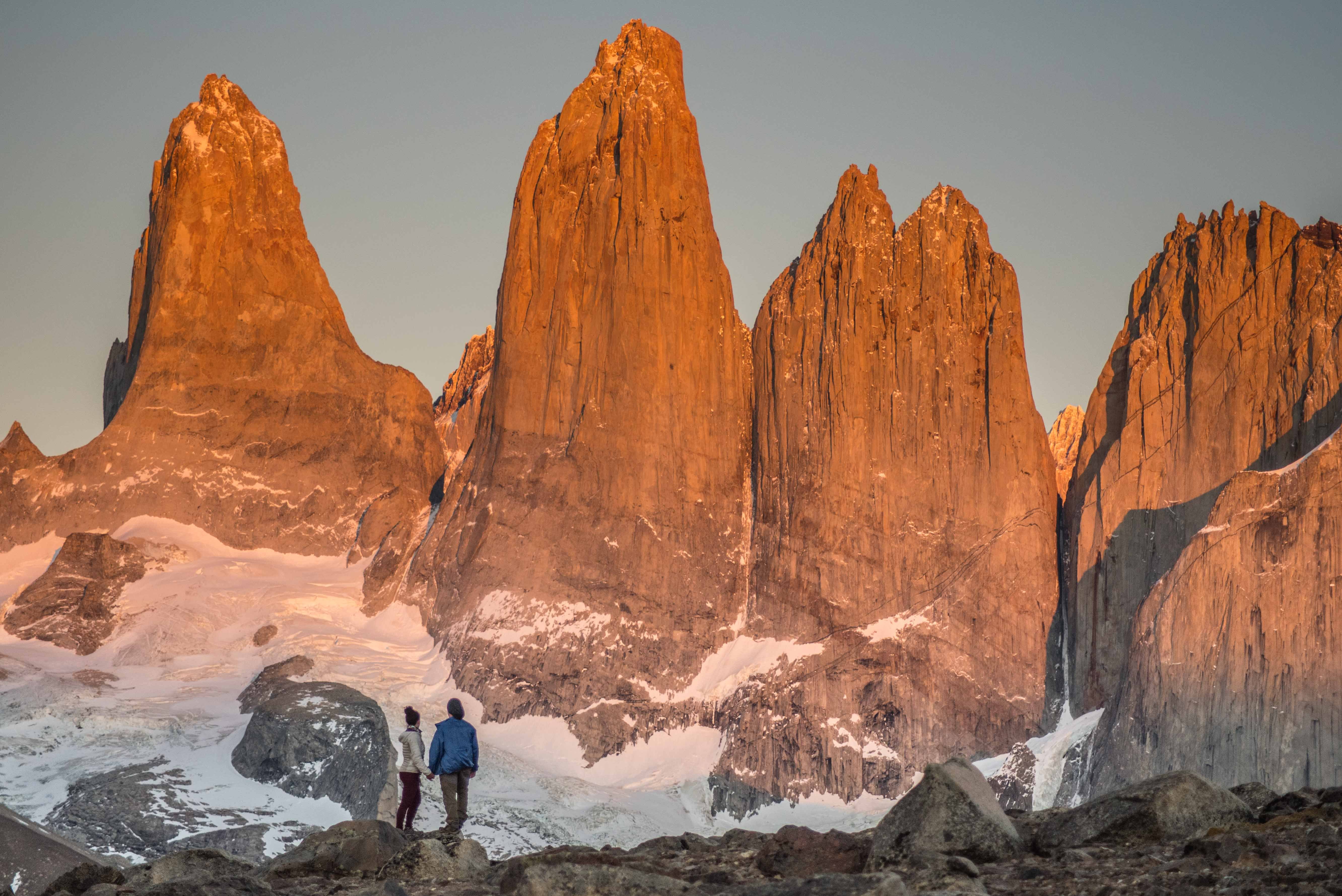 The "crown jewel of Patagonia" is considered by many as the most beautiful place on Earth. His jagged granite peaks, blue glaciers, wild valleys and abundant fauna make it a must-do if you ever travel to Patagonia. And while it is true this national park in southern Chile may be crowded in peak season (from December to February), the area is so vast (227 298 ha) you'll always find trails and viewpoints far from the crowds. This is a list of the places you can see with EcoCamp that are perfect for social distancing – and incredibly beautiful! (Ps. Do all these excursions with a guide)
Cerro Paine: a full day hike on a mountain with the best view of the granite towers that gave the national park its name. A demanding hike with the most rewarding views (and almost no one around!)
Lazo Weber: A 5-hour hike through lush green forest with panoramic views of the Torre del Paine mountain range. You may spot some beautiful birds and you will for sure be amazed by the final viewpoint over Toro Lake (OK, no spoiler).
Pingo/Zapata: near Grey Glacier, this trail is amongst the least known of the park and is a great way to immerse in Patagonia's vast forests. You can reach a beautiful waterfall on a half day or reach an awesome viewpoint of the southern Patagonian ice fields (Zapata glacier) on a 2-day journey.
Laguna Azul: Reach the eastern side of the park to spot plenty of wildlife (the guanacos' favorite area!) and find a couple of easy hikes with few people around, like "Cañadon Macho". Also, you'll see one of the most beautiful viewpoints of the towers (just saying!)
Valle del Silencio: The "Silence Valley" is famous amongst professional climbers who head for the towers. It is also known for its desolate landscapes and dense forests. Definitely amongst the least crowded spots of the park.
Wild Horse Tracking: A wild horse tracking excursion is available in the eastern side of the park. You'll hike with a professional wild horse tracker through the Stokes valley looking for the herd of more than 100 feral horses. An exclusive experience both for hikers and wildlife lovers.
The "O" Trek: This one-week trekking circuit is by definition a social distancing experience. It doesn't mean you won't be hiking with a small groups of people (which makes it a fantastic human experience too), but you'll travel far from civilization, to places of unparalleled beauty. You'll stay in remote campsite on the way and discover some epic spots such as Perros Glacier and the John Gardner Pass, the most spectacular viewpoint of Grey Glacier. Wild beauty and once-in-a-lifetime hikes: isn't it what we are dreaming of during a pandemic?
4. Los Glaciares National Park
An area of exceptional wild beauty, Los Glaciares National Park is a giant area of 726,927 ha located in Argentina's Santa Cruz province. It includes some vast glaciers like the Upsala, Oneli and Perito Moreno (the most accessible one). But if you're looking for less accessible places, you should head to El Chaltén, Argentina's capital of hiking. This village of less than 2000 inhabitants is a great starting point for some of Patagonia's best hikes, such as Laguna de Los Tres and Cerro Torre. But there is another less crowded trail if you're eager to see the famous Mt. Fitzroy and Cerro Torre with no crowds: Loma del Pliegue Tumbado. It is a full-day hike starting from El Chaltén that offers a panoramic viewpoint of the whole mountain chain.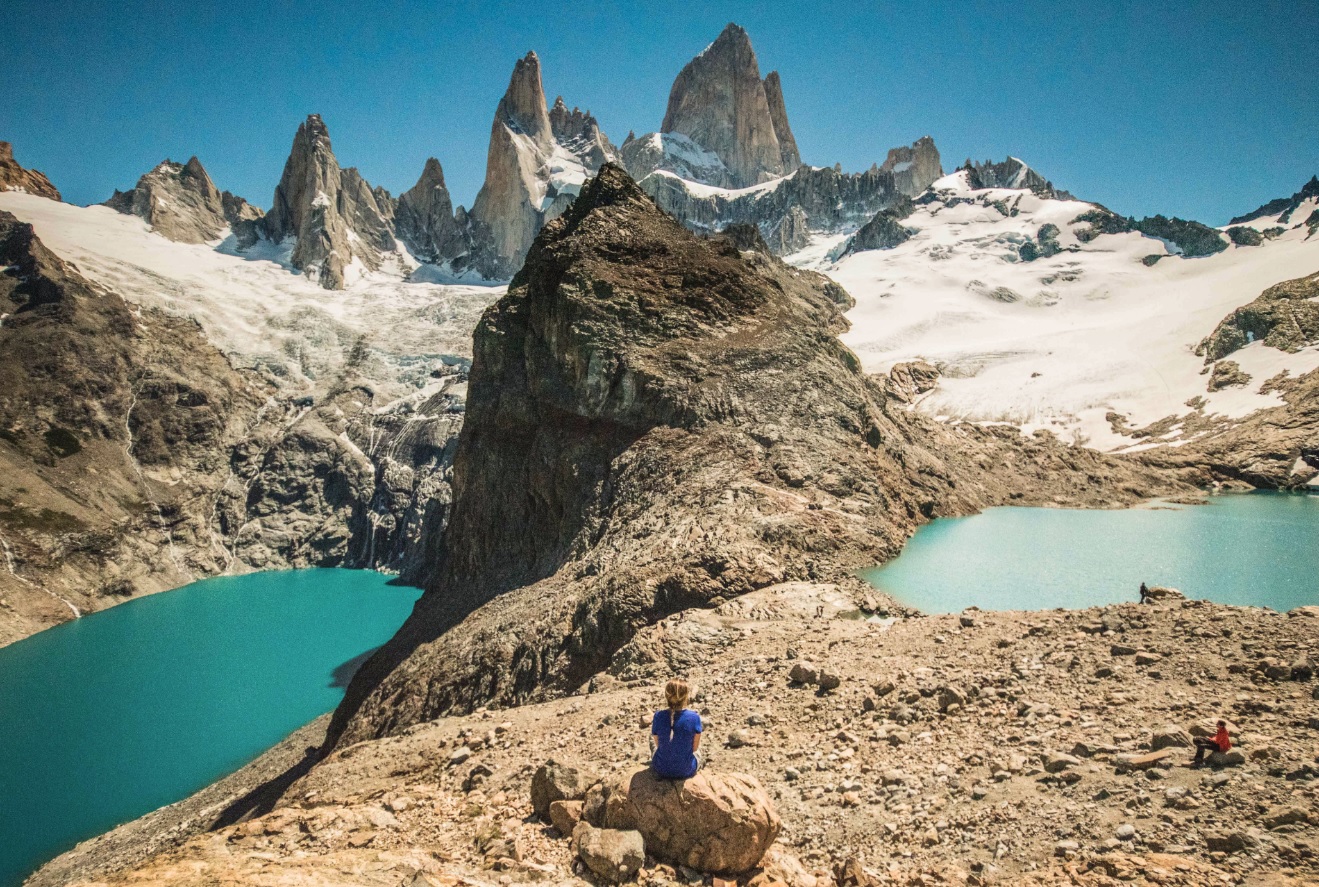 5. Carretera Austral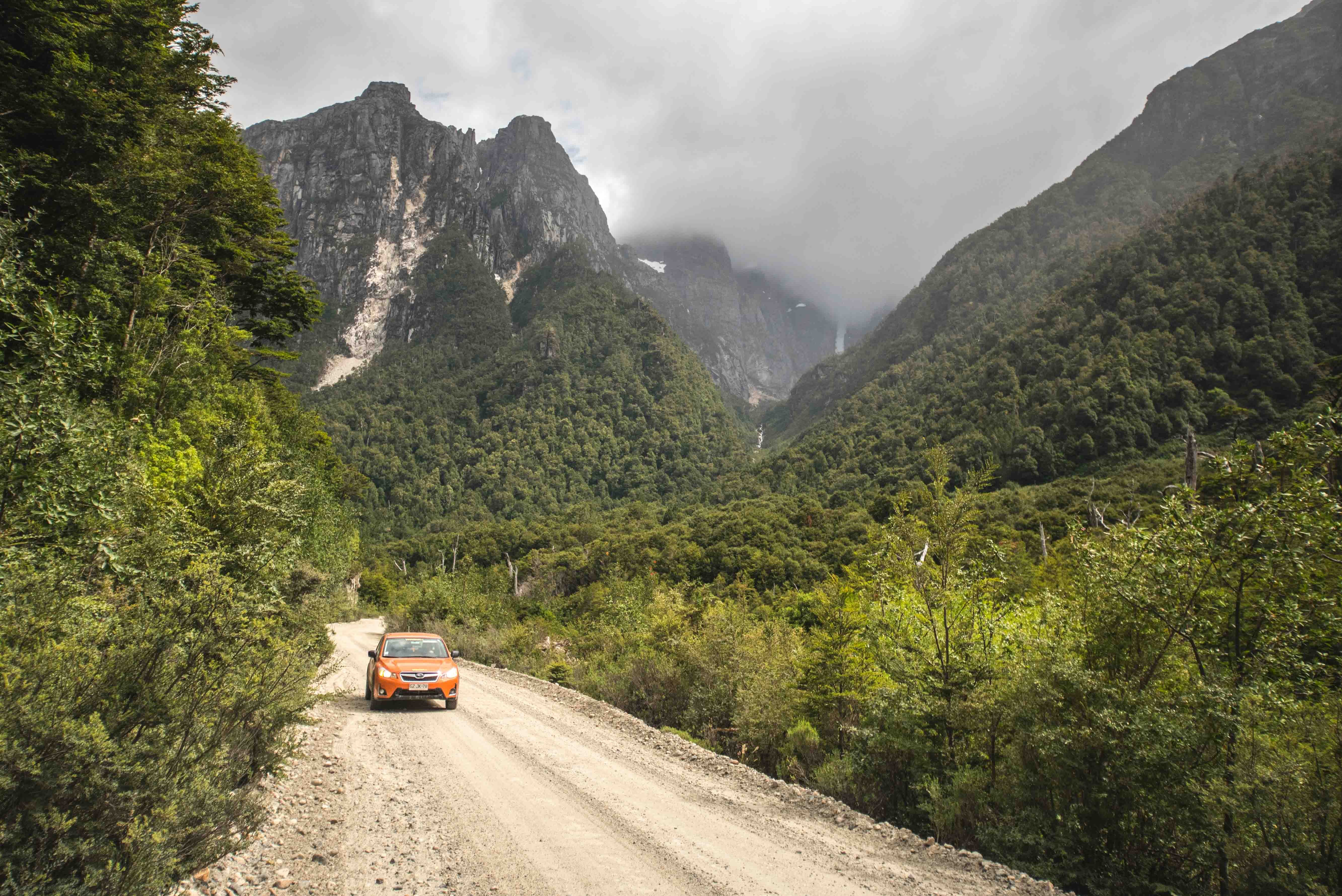 Chile's Aysen region is full of wild places. The area is so vast you'll probably never see crowds of tourists. The best advice is to rent a car to do the Carretera Austral, Patagonia's most spectacular highway (a total distance of 1,240 kilometers / 770 mi) that starts in Puerto Montt in the north and ends in Villa O'Higgins. If you want to do the most stunning road trip ever, go for it! Best places include Hornopirén National Park, Pumalin National Park, Queulat National Park, Cerro Castillo, General Carrera Lake (and the marble caves), the confluence of the Baker river and the Neff river and Patagonia National Park. This short video sums it up pretty well:
But if you're willing to hike in one of Patagonia's most pristine regions, you should go for the Cerro Castillo Circuit, a 3 or 4-day trekking route through remote valleys. This journey takes you through the Cerro Castillo National Reserve, a hikers' paradise that offers some amazing views of the surrounding peaks (including the 2,675 meters / 8776 mi Cerro Castillo). Again, this circuit is only recommended for experienced hikers. But if you're in good shape, this is amongst the best treks in Patagonia with social distancing everywhere you go!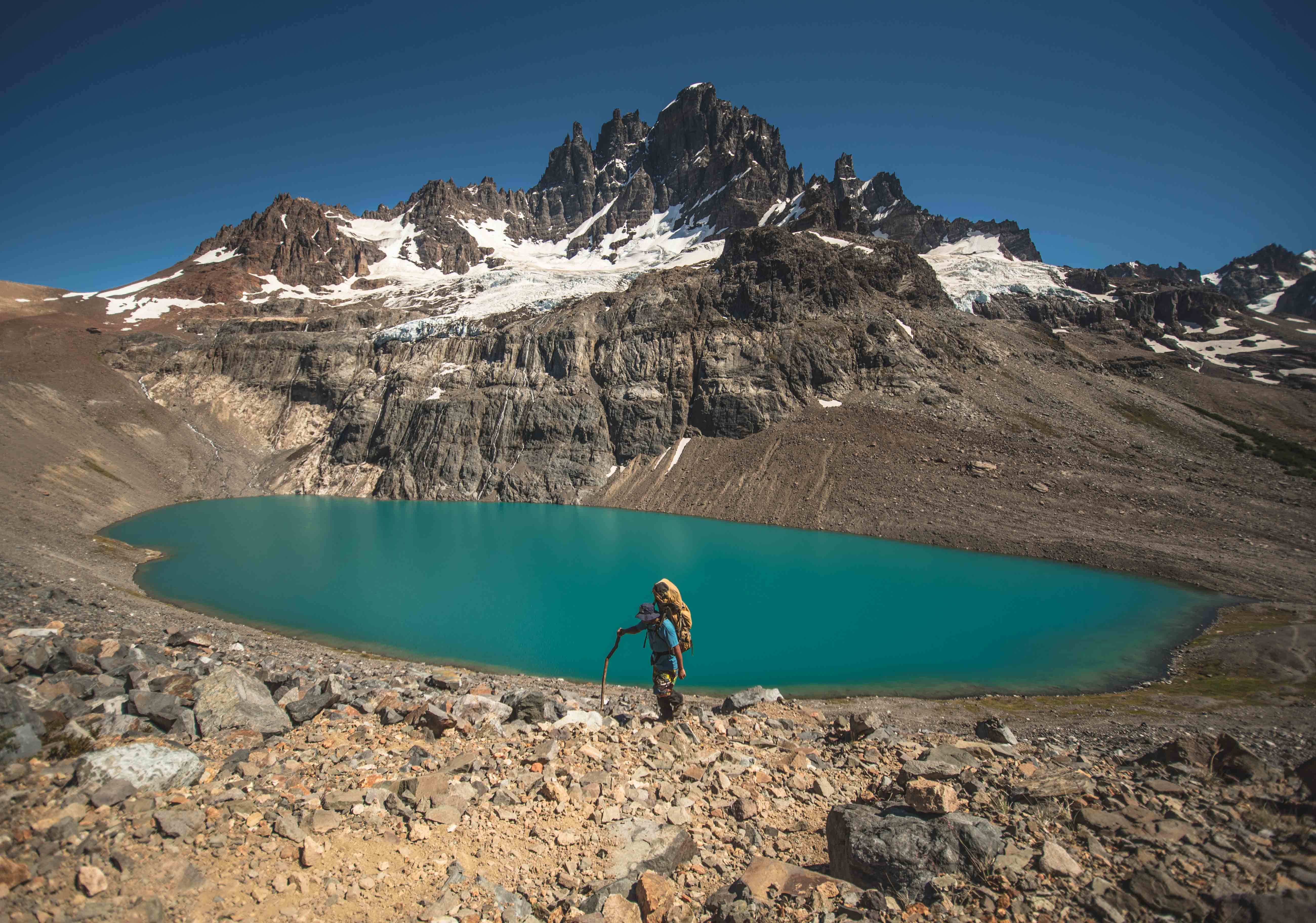 Up for a trip of a lifetime in Patagonia with social distancing? This season EcoCamp Patagonia will apply strict health protocols to ensure a safe stay in Torres del Paine National Park!