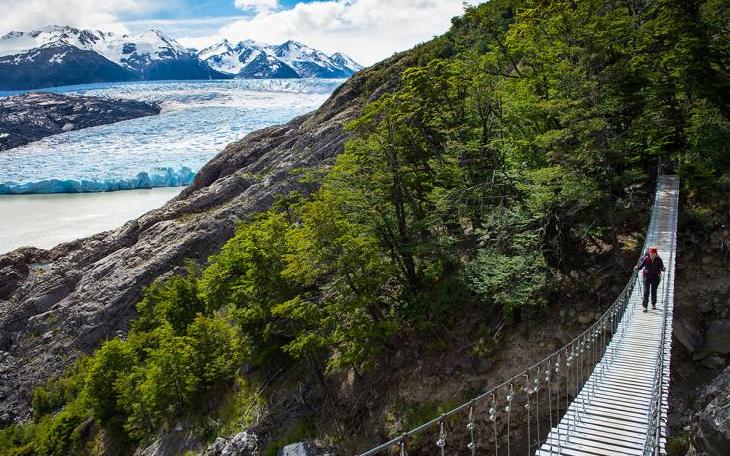 Discover the magic at the end of the world!
Patagonia is a vast and diverse region covering the south of Chile and Argentina, with dramatic mountain formations, smoky volcanoes, flat barren pampas and expansive ice fields. The region is home to some of the most impressive sights in the Southern Hemisphere and to some of the world's most classic trekking routes, such as the famous W Trek. Patagonia encompasses ancient forests, glaciers, lakes, rivers and fjords, and fauna including guanacos, flamingos, condors, foxes and pumas.
EcoCamp Patagonia is located in Torres del Paine National Park in Chile. To get there, take a flight from Santiago to Punta Arenas or Puerto Natales. Otherwise, cross from El Calafate, Argentina by bus.
EcoCamp Patagonia is located...
Latitude: 50°57'46.95"S | Longitude: 72°51'49.80"O | Elevation: 175m
1,984 km / 1,233 miles south from the Chile's capital, Santiago
4,241 km / 2,635 miles south from Rio de Janeiro
9,625 km / 5,980 miles from Sydney
10,212 km / 6,346 miles from New York
13,300 km / 8,264 miles from London
16,897 km / 10,500 miles from Tokyo
Do you want more information? Visit cascada.travel and learn about our programs