On this International Women's Day, we wanted to celebrate the commitment of a very special human being. Her name is Zaria Forman, a leading artist in contemporary art with a cause. She is not only an exceptional human being; she is also an incredible American drawer who uses art to convey the emergency of climate change.
Zaria's ultra-realistic drawings explore moments of raw beauty, peace in the landscape, power in the ice and transition that allow the viewers to emotionally connect with places they may never see in real life.
Zaria started traveling at an early age with her father, a neuro-ophtolmologist, and her mother, a renowned photographer. Her mother (Rena) was a great inspiration for her life as an artist: through her photography she used to highlight the beauty and fragility of the world's most endangered landscapes. As she passed away in 2011, Zaria headed to Greenland, a country her mother wanted to visit but never got the chance to do so. The ashes of Rena were scatted there, and Zaria's environmental and artistic aspirations were solidified. A legacy was passed on from mother to daughter.
Zaria quickly became recognized internationally for her large-scale drawings of vanishing landscapes. Her art? She uses a unique technique of drawing called finger painting. Her main tools are her fingers and the palms of her hands. Through her pastel drawings, Zaria has the ability to re-create the breaking waves, icecaps and melting icebergs she has previously seen.
Her work is sold internationally and is regularly exhibited in some prestigious galleries of the U.S., like the Mark Murray Gallery (New York).
Zaria regularly travel to remote locations like the Antarctica and the North Pole to be there, at the forefront of climate change. She makes super-detailed drawings of the landscapes that she witnesses with the aim to show people how it was at the time she was there.
"Art creates an emotional reaction"
The last few years were the warmest one in modern history. NASA scientists conducted an analysis that determined that 2020 and 2016 were the warmest years on record. The Artic sea ice extent is becoming smaller, with the smallest ones' occurring during the last five years. In Patagonia, most glaciers are retreating. Some glaciers have lost up to half of their length during the last three decades. And the role humans play in climate change is no longer in question.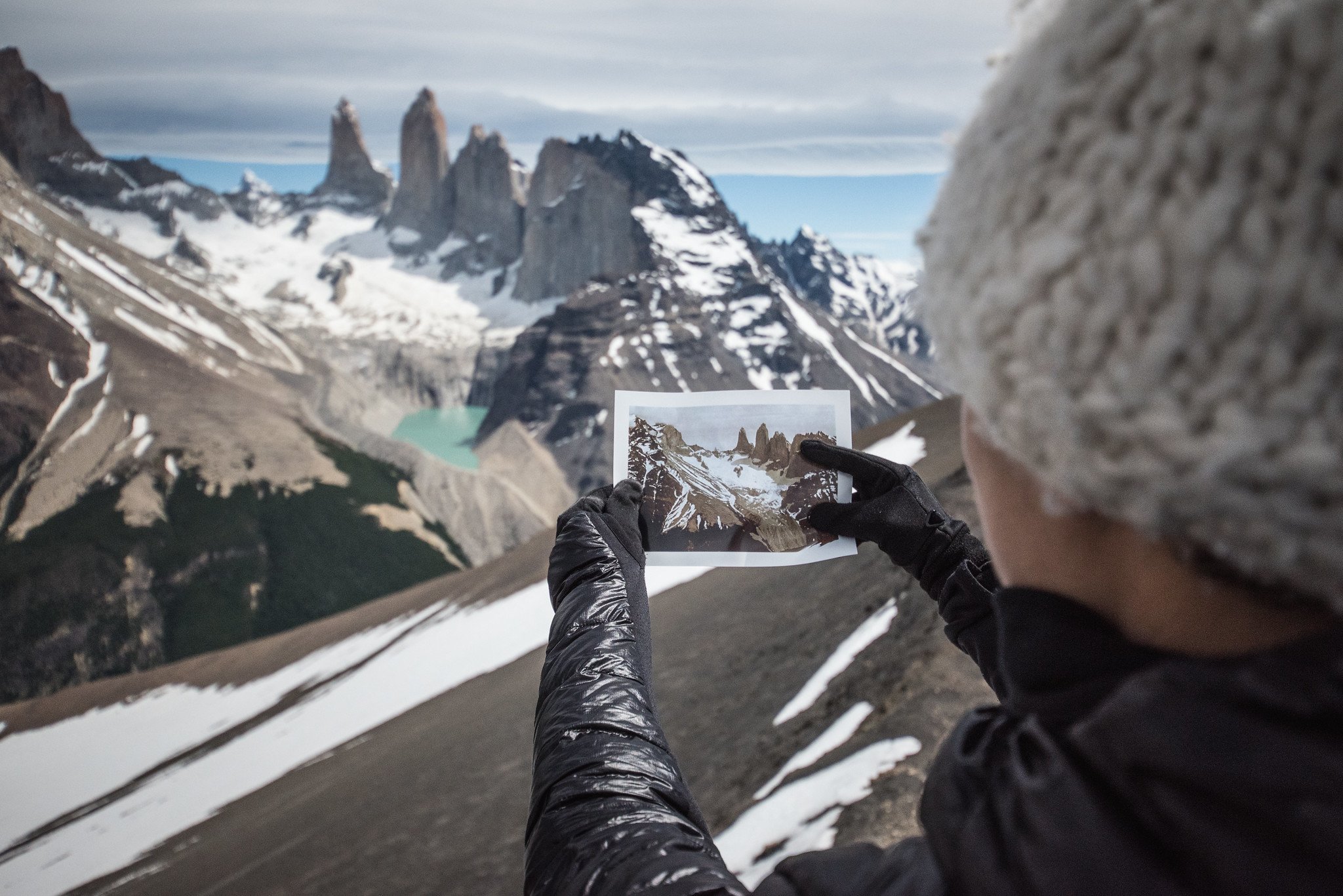 Picture above: Zaria compares the Torres del Paine Towers' Base viewpoint in 1944 versus now. The glacier dramatically retreated.
Zaria wants to show her audience these fragile places made of ice. And instead of showing the destruction, she focuses on beauty. As she often says, "if people can be moved, they will be inspired in a positive way to make a change".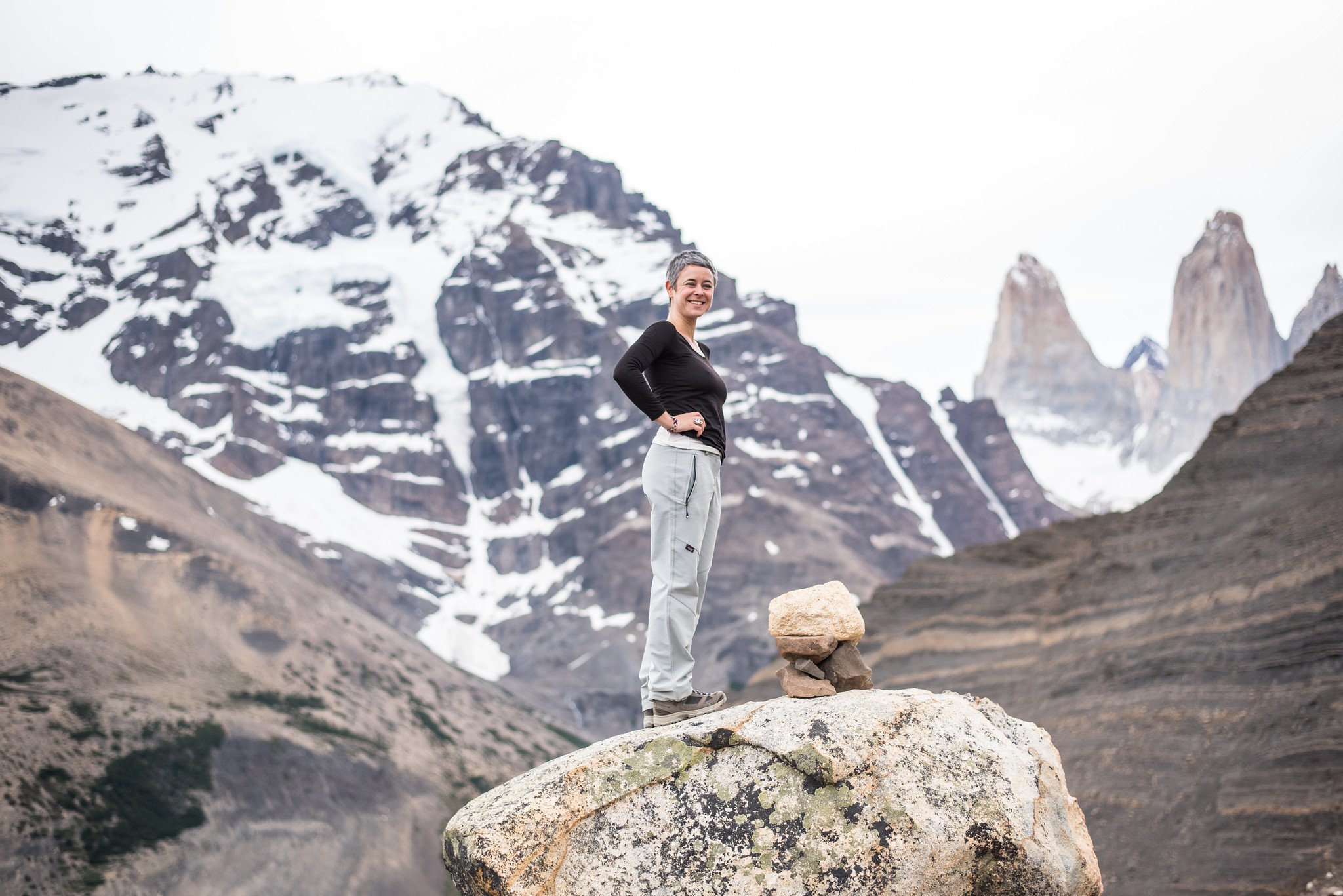 We at EcoCamp were pleased to welcome Zaria twice in Torres del Paine National Park. We believe her values and aim for a sustainable world matter a lot today, which is why we chose her as one of our proud ambassadors.
Watch our short documentary about Zaria :
Want to follow the steps of Zaria and head to Patagonia's remote glaciers? Check out our programs!