In 2012, the Patagonian International Marathon became the first marathon to take place in Torres del Paine National Park. Since a successful first edition, the event has occurred every year in September, and serves as a great excuse for the yearly season start at EcoCamp.
2022 will be no exception. For its tenth anniversary, the Patagonian International Marathon will gather runners from more than 60 countries in Chile's most beautiful place. The event will take place on Saturday, September 10th in Torres del Paine national park. At EcoCamp Patagonia, we chose this date to reopen the hotel for a new season, with an epic international marathon runners' day, including 5 days of adventures in Patagonia's finest national park.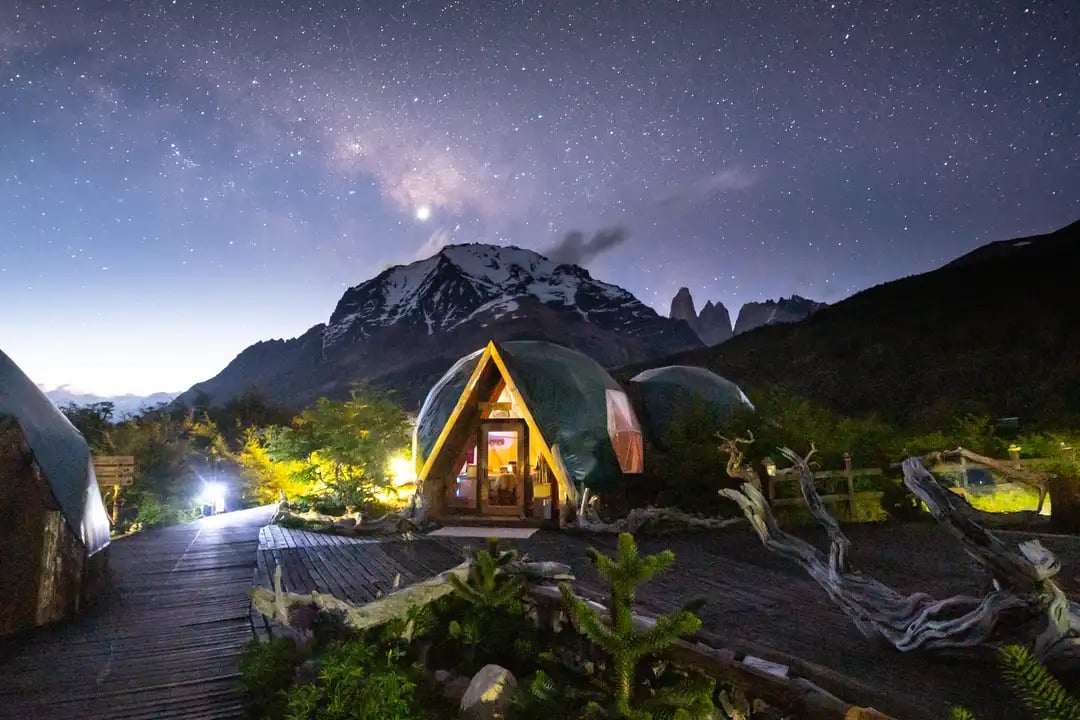 To make the season start more exciting, another epic event will happen in September, namely "Ultra Paine" - Patagonia's most incredible ultra-trail.
Ready for a dose of adrenaline?
Save the Date : 10/09/2022
EcoCamp Patagonia usually opens its doors from September to May. In 2022, the season will start on September 10th with the traditional Patagonian International Marathon.
Cascada Expediciones & EcoCamp designed an incredible 5-day stay for runners to experience both the marathon and the best trails in Torres del Paine. The two days following the event, runners will be able to choose between easy and demanding excursions, that include the famous towers' base trail, laguna azul and Cerro Paine. Every night, runners will rest in a cozy dome while connecting with fellow runners and travelers in the community domes. EcoCamp will take care of the logistics, with transportation inside and outside the park, delicious sustainable food and guided activities for hikers and nature lovers.
But if you're more a trail runner kind-of-traveler, you may want to note September 24th in your calendar instead.
September 24th and 25th will see the 8th edition of Ultra Paine take place in Torres del Paine national park and surroundings. Ultra Paine is the first trail running event to take place in both Torres del Paine and southern Patagonia, and attracts travelers from all around the world every September. At EcoCamp, we prepared a 5- day trail runners' stay for travelers to enjoy both the run and hikes in Torres del Paine, namely Cerro Paine, the towers' base and an easy excursion to Laguna Azul.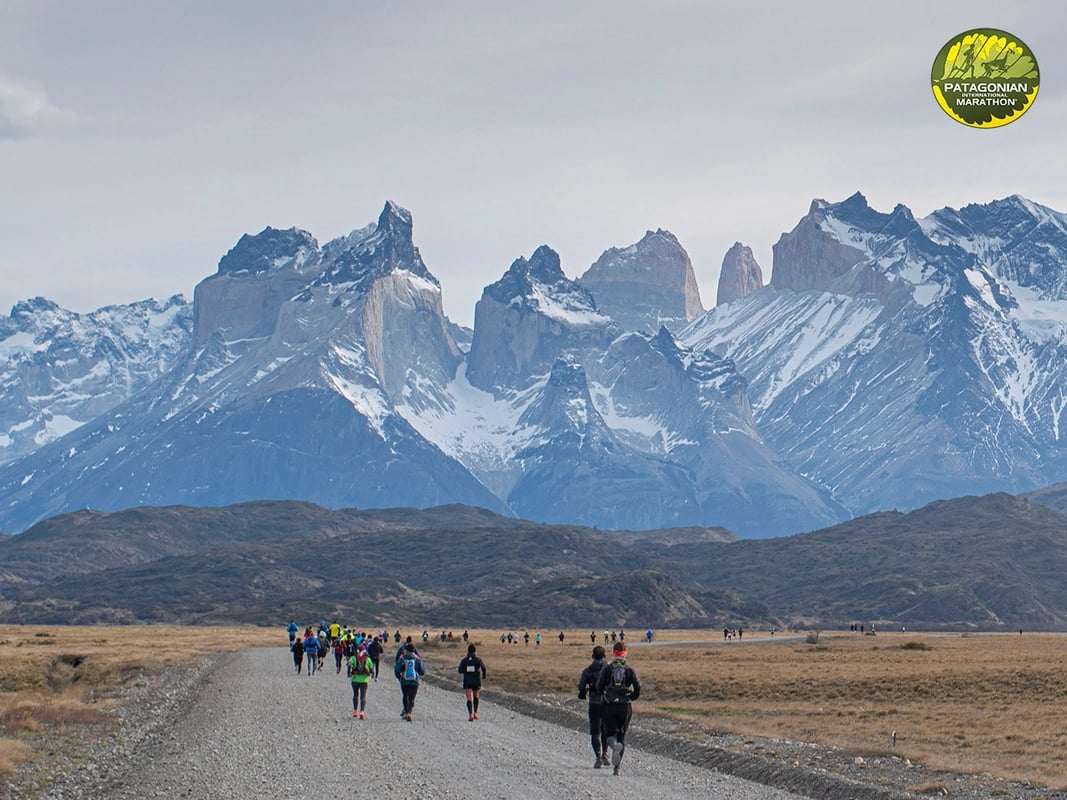 Now, the million-dollar question...
Marathon or Ultra Trail?
The biggest difference between both options resides in the running distances. The Patagonian International Marathons offer three shorter distances, with 3 classic race distances of 42km (marathon), 21km (half-marathon) and 10km in 2022.
On the other hand, Ultra Paine includes 7 running distances, namely 7km, 14km, 21km, 35km, 42km, 50km and 80km.
The second biggest difference is the location. The Patagonian International Marathon offers a complete experience inside the borders of Torres del Paine National Park, whereas Ultra Paine's longest races (21K and above) happen outside the park, between Cerro Castillo and Villa Río Serrano.
Finally, the Patagonian International Marathon is slightly more popular than the Ultra Trail, though both events are getting more and more renowned.
Whether you come as an elite runner, an enthusiast or just a wanderer, you will be welcome in Torres del Paine for a season that's going to be fabulous.
Check out our Patagonian International Marathon runners' stay and Utra Paine runners' stay. Or if you want a nature experience that doesn't have to do with running, check out our tours in Torres del Paine.
See you soon!