Updated on: January 26th, 2021
Are you ready to discover magic at the end of the world?
Welcome to EcoCamp Patagonia, the world's first geodesic dome hotel located in the heart of Torres del Paine National Park. Our camp is surrounded by some of the most stunning nature on the planet. Right from your window, gaze at the Paine Towers mountain formations and by night, look up at a blanket of shiny silver stars. Not to mention, there is wildlife all around you - with a chance to spot guanacos, foxes, condors and even pumas!
So how can you find this secret oasis at the end of the world? We're here to tell you...
How to Get to EcoCamp
As we mentioned, EcoCamp is located in Torres del Paine, which is one of the most famous national parks in Chile. The park is in the region of Patagonia, which encompasses the southern section of Chile and Argentina.
While we are a relatively remote location, there are several ways you can get to our camp. We recommend taking a flight from Santiago to either Punta Arenas or Puerto Natales. It's also possible to cross from El Calafate, Argentina by bus.* Once in the area, our team is happy to pick you up and drive you via semi-private transfer to EcoCamp.
*During the COVID-19 pandemic, some of these entry points may be closed.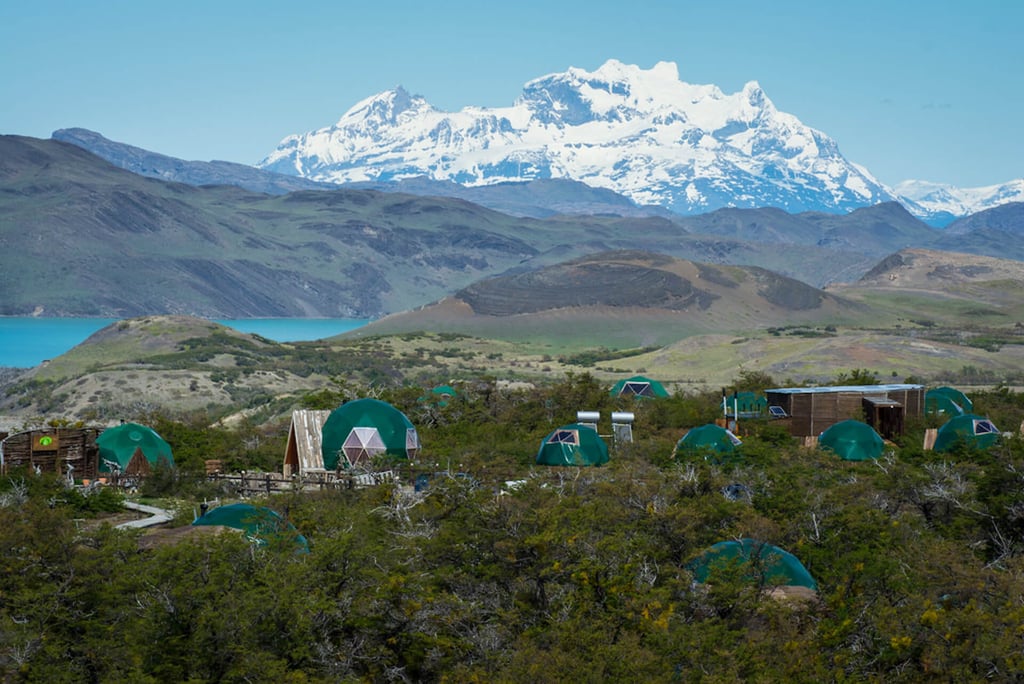 What Can You See in Patagonia?
The region of Patagonia is remote and rugged, vast and diverse. Expect to see dramatic mountain formations, smoky volcanoes, flat barren pampas and expansive ice fields throughout this area. Specifically in Torres del Paine, the highlights include the base of the Paine Towers, French Valley, Grey Glacier and the park's various trekking routes.
The most popular treks include the W Trek or the Paine "O" Circuit, both which take several days to complete and pass through some of the most incredible spots in the park. Meanwhile, other travelers prefer to take shorter day trips on the trails by signing up for a program such as EcoCamp's Wildlife Safari.
Regardless of how you explore, you are certain to be in awe over the ancient forests, massive glaciers, rivers and fjord and fauna that can be seen throughout the park and near EcoCamp's grounds.
Where Exactly is EcoCamp Located?

To be exact, EcoCamp is located...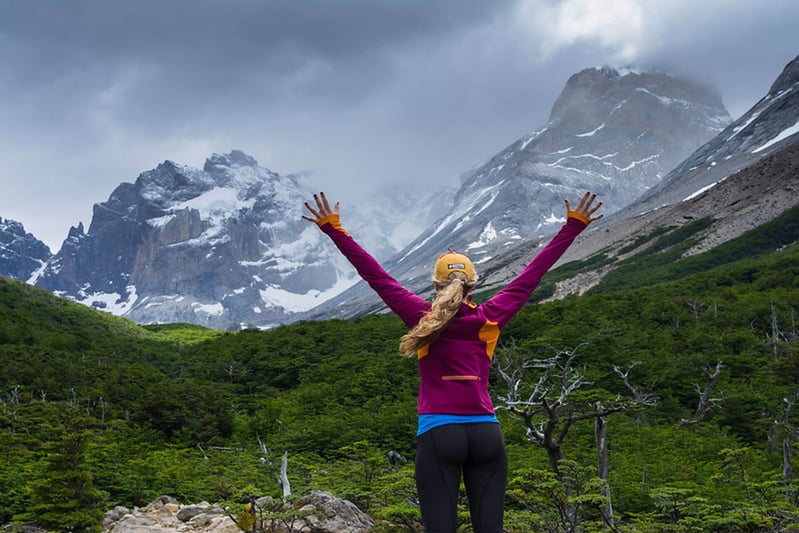 Latitude: 50°57'46.95"S | Longitude: 72°51'49.80"O | Elevation: 175m
1,984 km / 1,233 miles south from the Chile's capital, Santiago
4,241 km / 2,635 miles south from Rio de Janeiro
9,625 km / 5,980 miles from Sydney
10,212 km / 6,346 miles from New York
13,300 km / 8,264 miles from London
16,897 km / 10,500 miles from Tokyo
But no matter where you're coming from, we guarantee you'll find harmony with nature at our unique location. To get more information about a trip to EcoCamp, reach out at reservations@cascada.travel.