More than a third of the world's population has never used the internet, according to the United Nations. It may sound like a lot, but 96% of these people live in developing countries. And the trend is changing too. In 2020 only, the number of users globally grew by more than 10%, due to the pandemic outbreak. For people living in developed countries, it became extremely hard to find a place with no WiFi. It goes far beyond a requirement for communication: it is a habit, an essential part of entertainment.
During the COVID-19 crisis, billions of people went online to stay in touch. WiFi was our way to go shopping, go to school, go to the doctor. Wifi was everything. However, years before the pandemic began, EcoCamp decided to say "NO" to WiFi. There is a whole concept behind that idea, which we call "Digital Detox".
This is why there is no WiFi at EcoCamp Patagonia.
1. All of us need a break from WiFi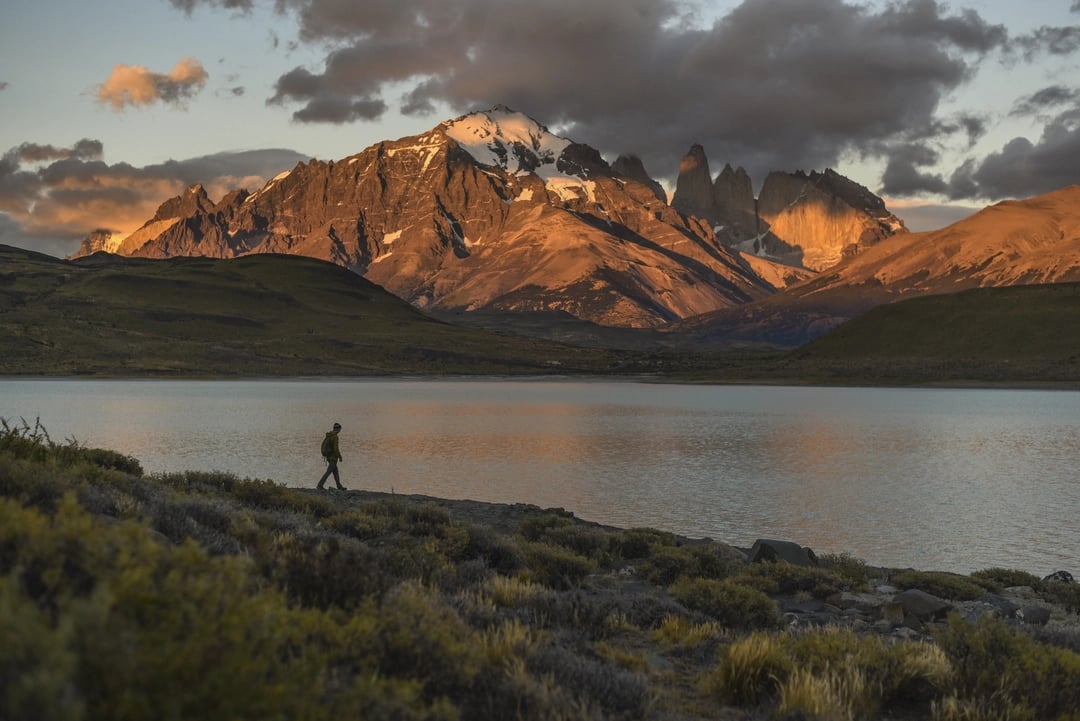 Fact : "Research shows that about 61% of people admit they're addicted to the internet and their digital screens." Taking a break from technology frees up time, but also has plenty of mental benefits. Another scary fact? "Around 25% smartphone owners between ages 18 and 44 don't remember the last time their phone wasn't right next to them". A last one : "Americans spend an average of four hours watching TV and about seven-and-a-half hours on digital devices."
We just spend too much time with digital devices, and this is where Digital Detox comes in. Studies show that time spent looking at a screen causes problems such as low self-esteem, sleep problems, anxiety, weight gain, self-image problems, unhealthy eating, lack of concentration, etc. Digital detox means you will tackle these issues while unplugging yourself from your devices and connect with both people and nature in a non-virtual way. After so many lockdowns, I bet you need it, and EcoCamp will help you with that!
2. Torres del Paine looks better with no WiFi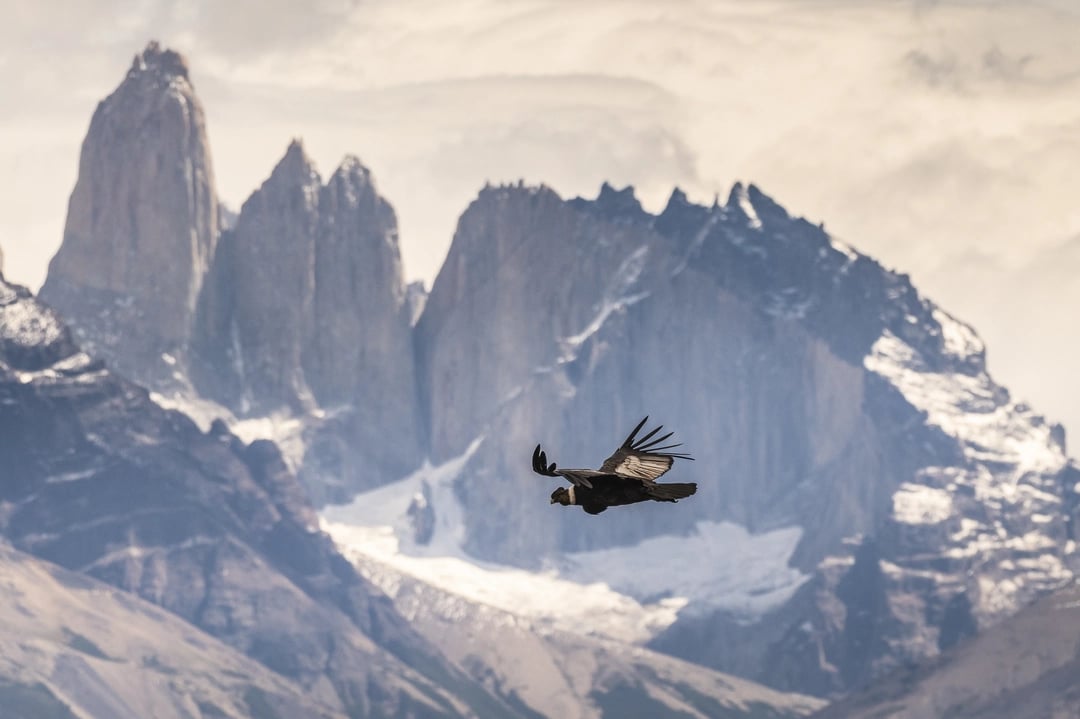 Torres del Paine National Park is not only Chile's most spectacular national park. It is also a place that attracts like-minded people who seek an adventure in a place of pristine beauty. When the park was created on May 13th, 1959, the internet wasn't even born yet (the internet was officially born in 1983). Nowadays, most refuges and hotels in the park have WiFi, and there are even some areas with 4G in the area (we won't tell you where!).
But travelers usually love hiking and spotting wildlife without thinking about their smartphone. It is the first step to really connect with nature and contemplate the most beautiful landscapes on Earth. At EcoCamp, we believe contemplation happens not only on the trails, but also around our domes, where you will love staring at the towers without thinking about WiFi.
3. No WiFi, but a true spirit of community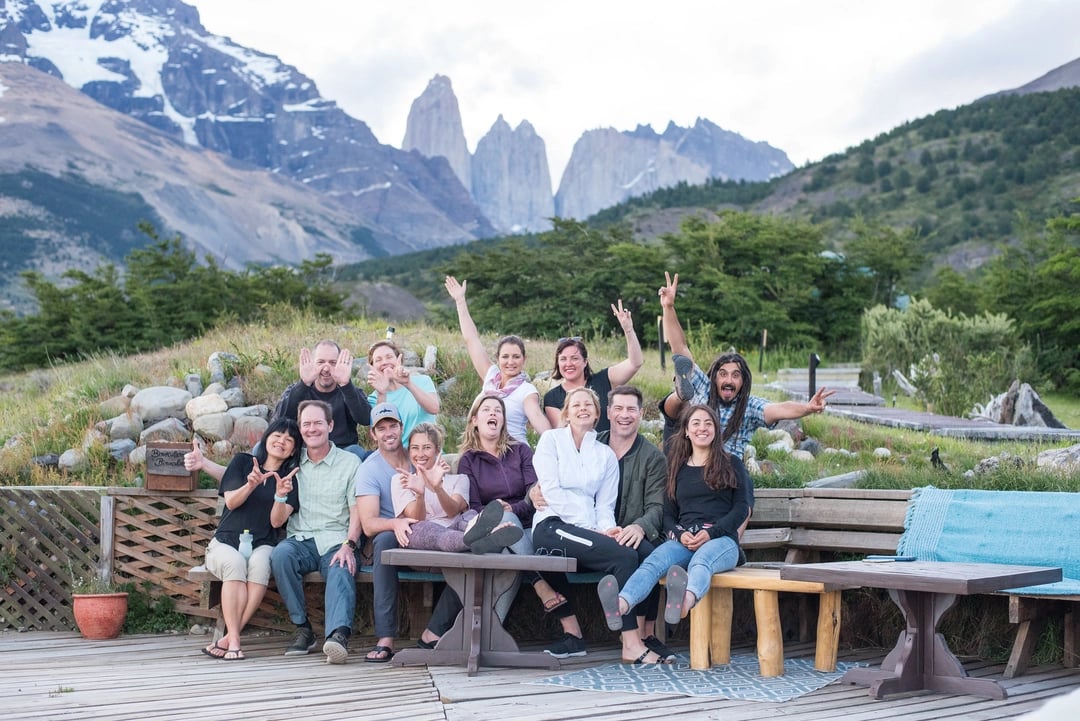 EcoCamp was born in 2001 with a true spirit of community. In the world's first geodesic hotel, travelers love to make new friends, have a good conversation with team members and enjoy dinner with their guide. This makes EcoCamp a unique place for an unforgettable human experience, and you'll miss the people you meet along the way, whether you come alone or as a couple, with friends or family.
We are convinced the EcoCamp experience wouldn't be as powerful if there was WiFi. We can't even picture the Community Domes with travelers chatting through Whatsapp or watching the news. All of us need some great conversations and good laughs, something you'll get if you unplug your smartphone and come to EcoCamp!
4. Social Media Detoxes will heal you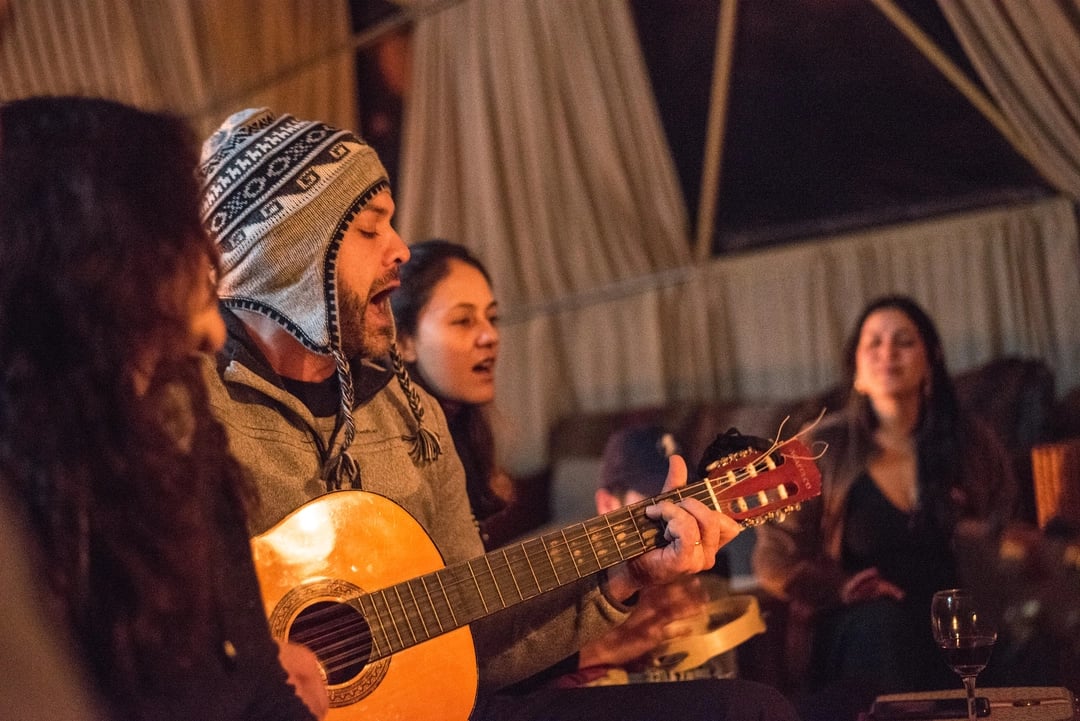 We sometimes say "Welcome to EcoCamp. You have 360 days connected to WiFi, so enjoy these 5 amazing days". Taking a break from engaging in social media is the most popular form of a digital detox. While it is true social media connects us in many beneficial ways - we at EcoCamp are inspiring people through Instagram, Facebook and Twitter - it can also have an unhealthy impact on people.
Social Media enhances social comparisons, and users often get angry or upset over posted content. You've probably heard about the "Fear of missing out" (FOMO), when users experience compulsive checking for status updates and messages, for "fear of missing an opportunity". FOMO has increased in recent times - especially during the COVID pandemic - and we know this is a big issue, especially in developed countries.
We at EcoCamp know a Digital Detox, even for a few days, can make a difference and eventually heal some people. Here, you'll be more concerned about spotting wildlife and talk about the day's experiences with fellow travelers!
5. You'll connect to Internet only if you really need it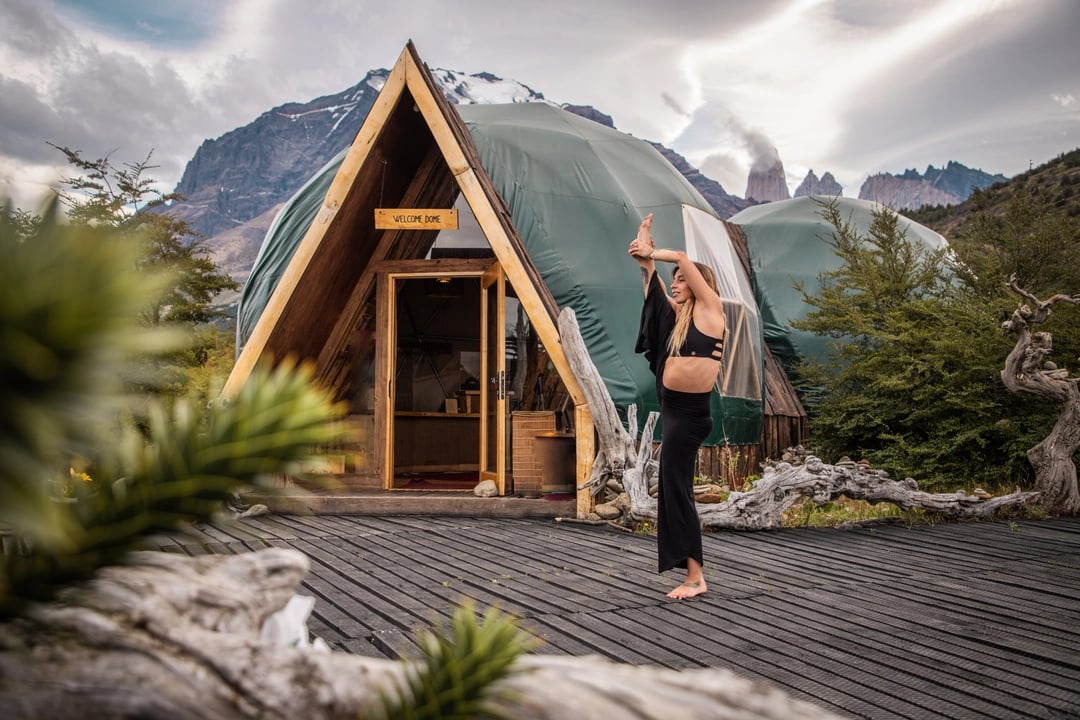 While there is no WiFi at EcoCamp, we understand people need to be connected. This is just the way we humans are used to living in 2022. For that reason, we decided to give travelers the option to use a laptop connected to the Internet at our Welcome dome.
And in case of emergency, our team members will always make sure to help you with communication. So don't worry: while EcoCamp provides Digital Detox, you won't be unreachable.
Ready for a Digital Detox in Patagonia's most beautiful place? Check out our tours in Torres del Paine National Park!