Global numbers are scary. According to the World Bank, 2.100 million tons of waste are produced in the world every day – enough to fill around 800.000 Olympic pools. By 2050, it is expected that this figure increases up to 3,40 million tons. Worldwide, waste generated per person per day averages 0.74 kilogram but ranges widely, from 0.11 to 4.54 kilograms. Chile is far from being a good example, with an average of 1.15 kilo of waste per person per day – the second biggest waste producer in Latin America after Mexico.
But we can change that (in fact, we MUST change that).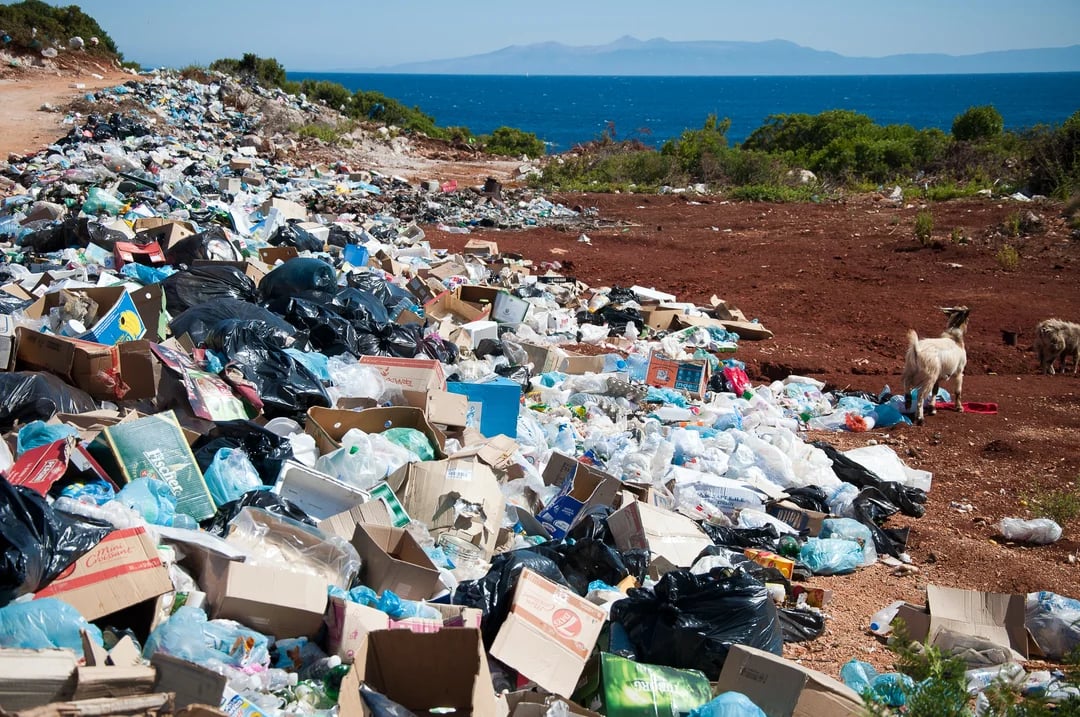 Around 33% of our waste is not treated. Most of it ends up in the ocean, near the roads, or anywhere else in nature. If we do not change that trend, we may end up with 250 million tons of plastics in the oceans by 2025. Yes, in less than 4 years from now!
We at EcoCamp know that tourism is a huge contributor to this global waste. But here and there, some incredible concepts were born and we decided to take action and make a difference too. And the COVID-19 pandemic is just another excuse to redouble efforts.
1. Education is action
EcoCamp focuses on transformational travel and we want travelers to take action after they stay in our domes. Our speech of sustainability starts way before travelers reach Torres del Paine National Park, from the very time they contact us. Travelers are taught about the impact of their trip and how they can reduce it, for instance by taking shorter showers and avoiding devices that consume lots of energy, such as hairdryers (EcoCamp uses renewable energy to power the hotel).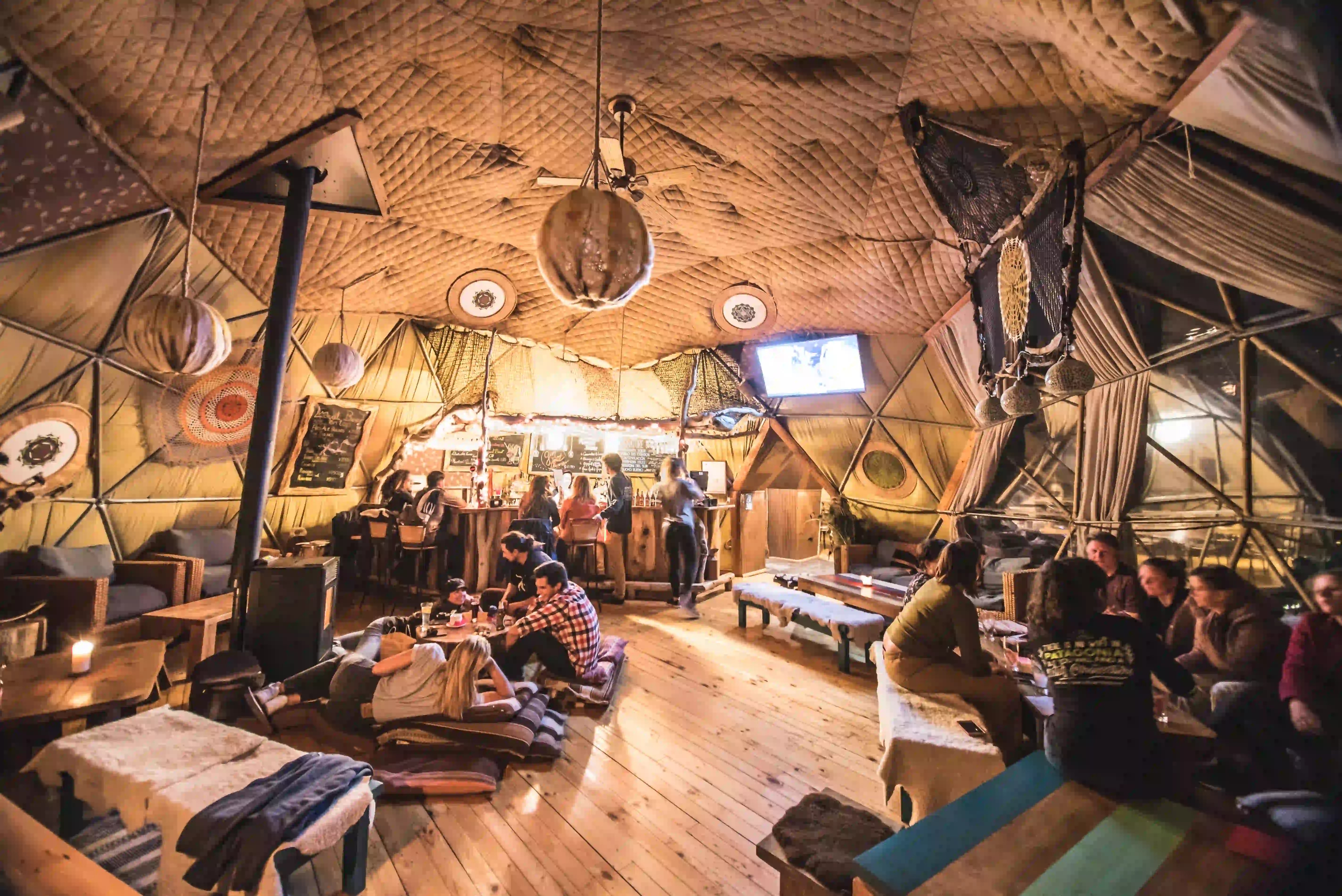 Waste management is part of that speech. Travelers are asked to avoid bringing waste to the park and to use a reusable bottle, as there is plenty of delicious drinkable water in the area. As soon as travelers reach our Welcome Dome, they are invited to avoid producing waste while being introduced to the EcoCamp lifestyle. An "Ecotour" is made available to everyone who wants to discover the green assets of EcoCamp, from the way we create compost to the way we use solar and hydro power to produce electricity.
This way, travelers learn a lot about the daily work of EcoCamp to minimize the impact of the hotel on the environment, a way to inspire people to do the same at home.
2. NO to disposable plastic
You've probably heard that if nothing is done to stop it, there will be most plastics than fishes in the ocean by 2050. Plastic is a huge part of the global waste issue and we want to tackle that issue by saying "NO!" to disposable plastic.
Travelers are asked to use their own reusable bottle. Such bottles can be bought in our Welcome Dome, and we can even lend you a bottle if you forget to bring yours.
No plastic bags are used at EcoCamp. In the very few garbage bins you'll find at EcoCamp, we've replaced plastic garbage waste with paper bags. Plastic bags that were once used to transport dirty laundry have been replaced with reusable fabric bags. Every product that is sold in our Gift Shop Dome is carefully selected to avoid producing waste while supporting the local community.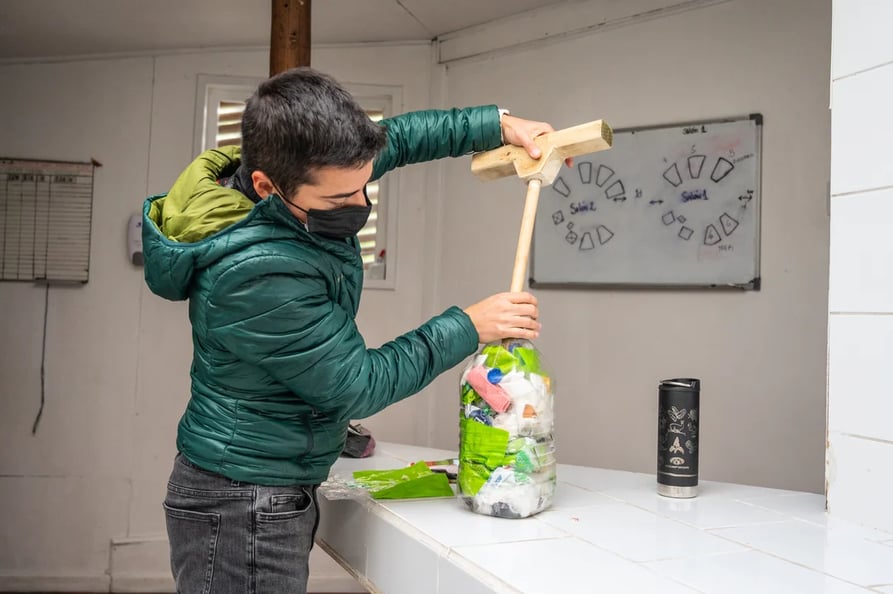 As for the food, you won't find any disposable plastic in your lunch box. Cereal bars and chocolate come in a paper bag, and you'll pack your lunch box in a stone paper bag. And obviously, you won't find plastic straws in your daily cocktail!
3. EcoCamp limits and makes the most of left-over food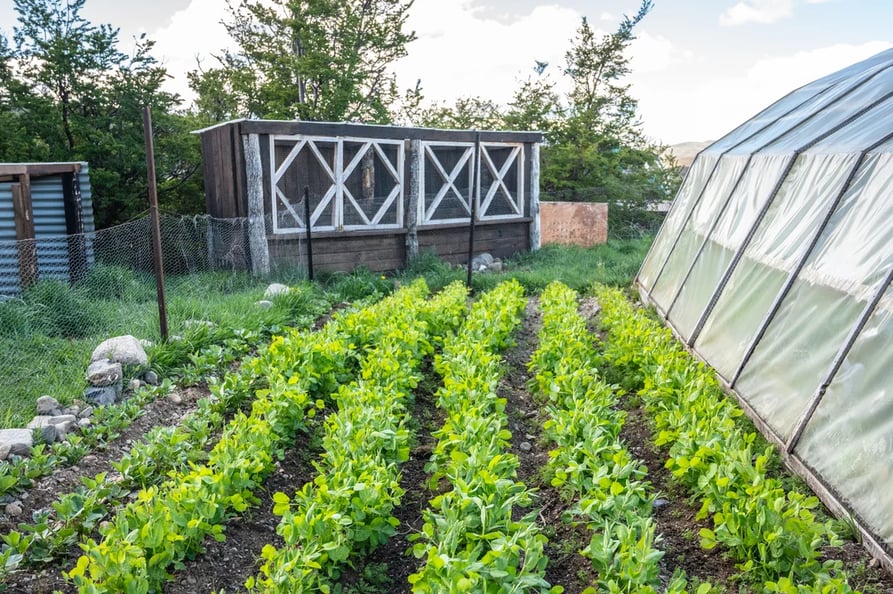 "Less is more"
This quote particularly fits well to gastronomy. According to the Food and Agriculture Organization (FAO), around a third of the food that is produced globally is wasted. This is obviously terrible considering the global hunger, but it's also bad for waste management.
We at EcoCamp are working closely with the Chef and his team to offer the perfect portion to travelers. Food here is not also delicious and organic; it is also designed to avoid wasting it. Over the years, we've been listening to travelers and designed the perfect portion (which is so tasty you'll make sure to eat everything!) to better plan the quantities needed.
Organic waste is used to create compost we manage at EcoCamp. This compost is used to grow vegetables in our greenhouse, which we use to garnish and make our dishes even healthier. The perfect cycle!
As for left-over food that cannot be processed for compost (for instance, meat and cooked food), we gather it and send it to a local farm in Puerto Natales to feed the pigs. Nothing is wasted, everything comes with a purpose.
4. No waste container at EcoCamp?
At EcoCamp, we aim to have no waste transported to a landfill. Instead, we started reducing considerably the amount of waste that is produced in the hotel and removed most waste containers. The only trash bins you'll find are in the bathroom (for toilet paper) and at the Welcome Dome, where you'll find a bin for the COVID-19 waste (mainly face masks, though our team members use reusable face masks).
As for the other waste that is still produced in the hotel, our team members are trained to separate it so we can proceed it outside the typical waste containers (so we can make sure it doesn't end up in a dumb).
5. Reduce, reuse, recycle
When it comes to waste management, an integrated approach is necessary. Recycling would be nothing without reducing the amount of waste we produce. At EcoCamp, we are therefore focusing on prevention and minimization, by training our team and sharing our values of sustainability to travelers.
But because a fully sustainable waste management takes time to develop, we are still producing some waste (unfortunately!). However, all the waste that is produced at EcoCamp serves a purpose. Glass waste is managed with a local partner in Puerto Natales. We clean glass bottles at EcoCamp; those bottles are then sent to Santiago de Chile for proper recycling.
Plastics that cannot be recycle locally are cleaned by our staff members and then compressed to create ecobricks, which will be used for upcoming construction projects. Tetrapacks are also gathered for further recycling with a local partner.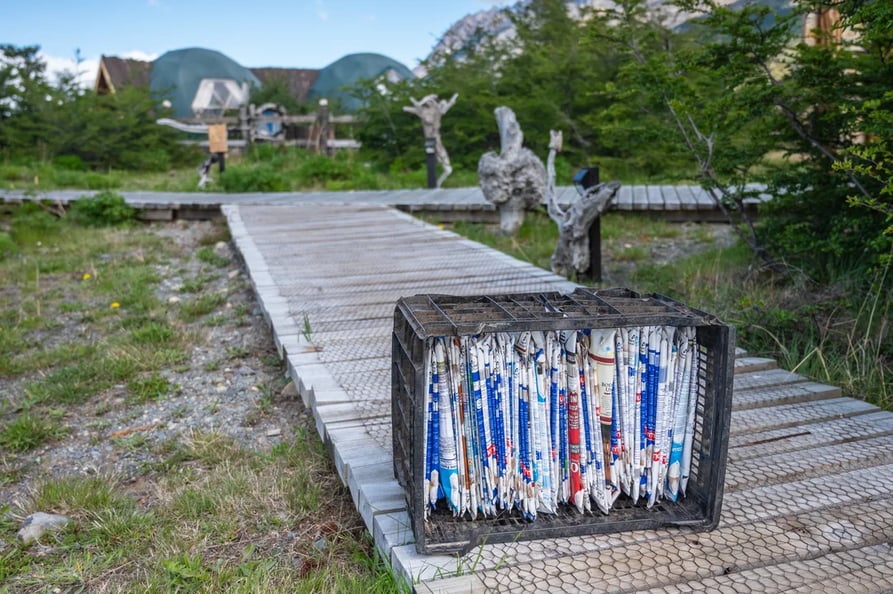 6. No one is perfect
EcoCamp is currently having a conversation with local partners to recycle everything that is possible, including aluminum and textile. But in a region as remote as Magallanes (the southernmost region in Chile), such processes take time and some recycling plants simply do not exist. This involves some complex logistics, such as the glass bottles that are sent to Chile's capital, which is why we offset our CO2 emissions with Carbonfund.
We are open to any suggestion to improve our waste management and would love to hear about your ideas. Any comment? Write us or find us on Social Media!