Last Updated: July 1st, 2021
Traveling post COVID-19 lockdown may look a little different. Airlines, tour operators and hotels are starting to make appropriate changes that will ensure the protection of both travelers and workers in the industry. It's clear that we are not "going back to normal," but instead we're "finding a new normal."
Here at EcoCamp Patagonia, we are prepared to welcome travelers to another fantastic season in Torres del Paine National Park in September. The borders will remain closed up to July 14th, but with one of the most successful vaccination campaigns on the planet (about 60% of the objective population has completed the vaccination process) experts and actors in the tourism industry trust that Chile will reopen to tourism very soon!
We are so excited to get back on the trail, embarking on active adventures and admiring amazing natural landscapes.
But in order to create a safe and comfortable environment for all, we are implementing new regulations and will have flexible booking policies put in place. It is our first priority to protect each and every traveler to the best of our ability, while also creating a memorable Patagonian experience.
Keep reading to learn what you can expect while traveling to EcoCamp post COVID-19 lockdown.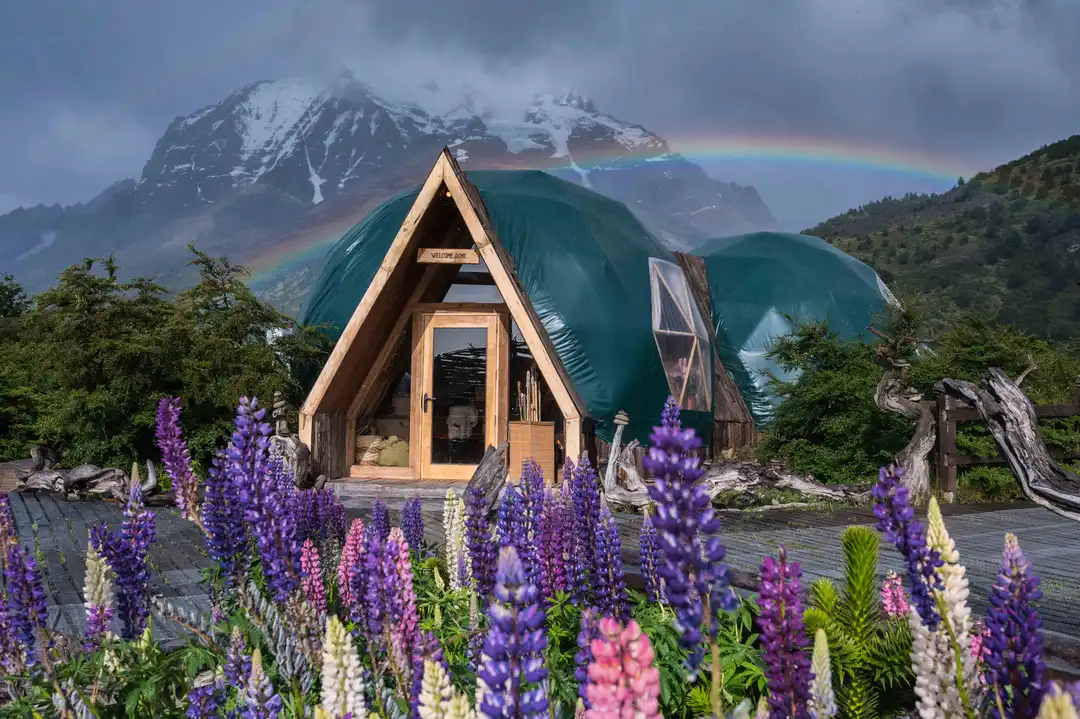 Extra Sanitation Measures
This season, we are taking extra sanitary precautions at EcoCamp and during our tours in Patagonia.
First off, we are insisting that every traveler brings a mask on his/her trip. We will also have hand sanitizer and EcoCamp face masks available. It is a simple, yet effective way to ensure proper personal hygiene.
We are also making group tours smaller and will be operating our hotel at partial capacity. There will be appropriate physical distancing during excursions and in transit around Patagonia. This includes in our vans, restaurant, tour groups and in communal areas at EcoCamp.
Additionally, we are making adjustments in our Community Domes, where our bar and restaurant are located. This season the buffet meals (breakfast and box lunch) will be served by staff members. We are also working to improve air circulation and are using just one door for entry and one for exit.
Staff Training
The community of Puerto Natales and Torres del Paine is working together to collectively establish appropriate protocols and safety measures for everyone in the tourism industry. This collaboration will help unite tour companies and create a "COVID safe" environment for all travelers and residents in the region.
Before the start of the new season, we will train EcoCamp staff and ensure that everyone understands the new safety regulations. It is so important that our staff members feel protected in the workplace and are fully confident doing their jobs.
Cleaning staff will provide extra disinfection services to all areas of the hotel, offices and vans. Additionally, all luggage will be disinfected upon arrival to prevent any potential trace of COVID-19 from entering the facilities.
Lastly, any traveler that presents symptoms of COVID-19 will be required to isolate and seek medical attention. Guides and staff members will be trained on the proper protocol to take in this specific situation.
Looking for more information? Check out our Health Protocols here
Maintaining the Spirit of EcoCamp
While we may have new policies put in place, the adventurous and communal spirit of EcoCamp and Torres del Paine will remain the same.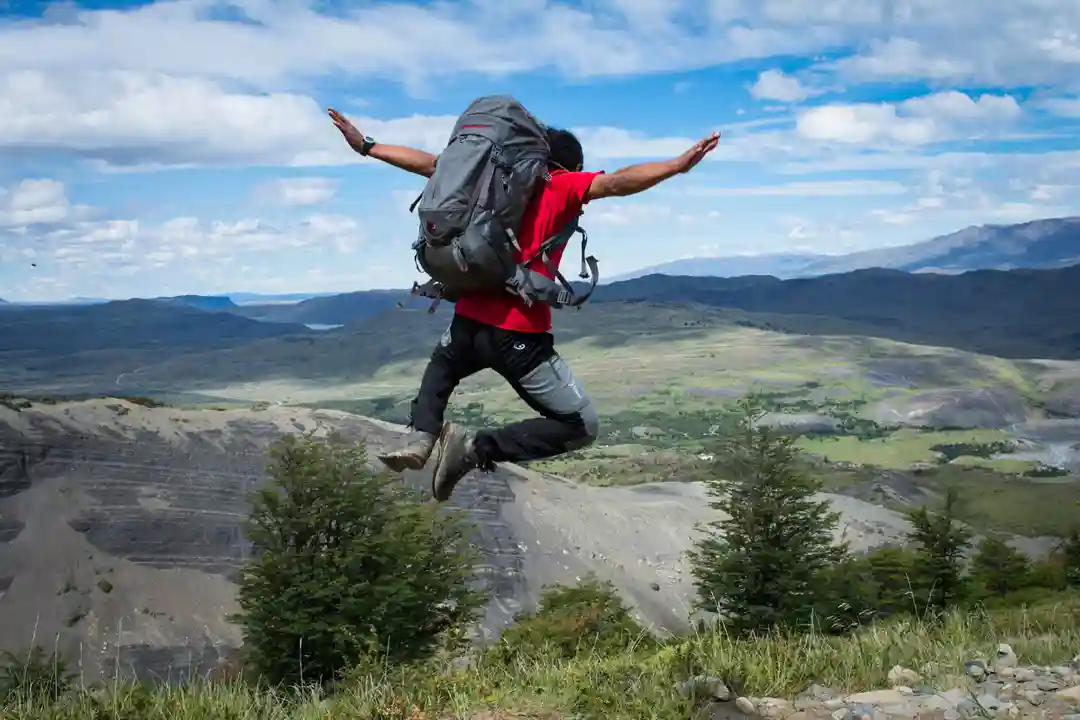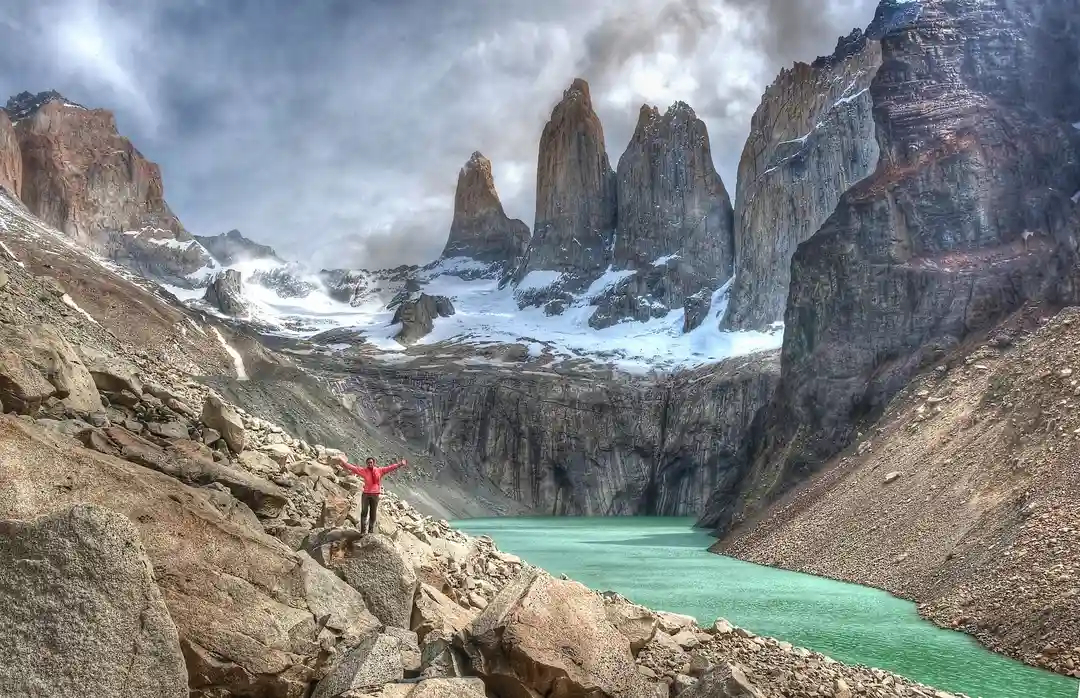 A trip to EcoCamp is still a chance to connect with nature and marvel at some of the world's most extraordinary landscapes. We will continue offering our top-rated tours, such as the W Trek, Wildlife Safari and Multi Sport Adventure, all led by expert guides.
By day, travelers can venture to the base of the Paine Towers, kayak down the river or even get a glimpse of Patagonia's elusive puma. While at night, travelers return to their own cozy eco-dome and enjoy a tasty meal made from local ingredients, paired alongside a glass of Chilean wine.*
Here's a little trailer of our upcoming season!
So what are you waiting for? The EcoCamp experience is one trip that you just can't miss! Get in touch now and book your Patagonian adventure.
Like our blog? Check out our inspiring post "7 Reasons Why Patagonia Should Be Your Next Big Adventure." Also follow us on Instagram for daily photos of the beautiful Torres del Paine.
*Our multi-day trekking tours, like the W Trek or Paine Circuit, include some nights at EcoCamp and other nights out on the trail.