It's that time of the year again! The sweet smell of barbecue floats through the air, festive music plays loudly and patriotic flags wave in the wind. It's the season when winter turns to spring and Chileans come out to celebrate their beautiful and beloved country. September in Chile means Fiestas Patrias, the country's independence holidays. It's one of the best times of the year and a great way to get in touch with the local culture.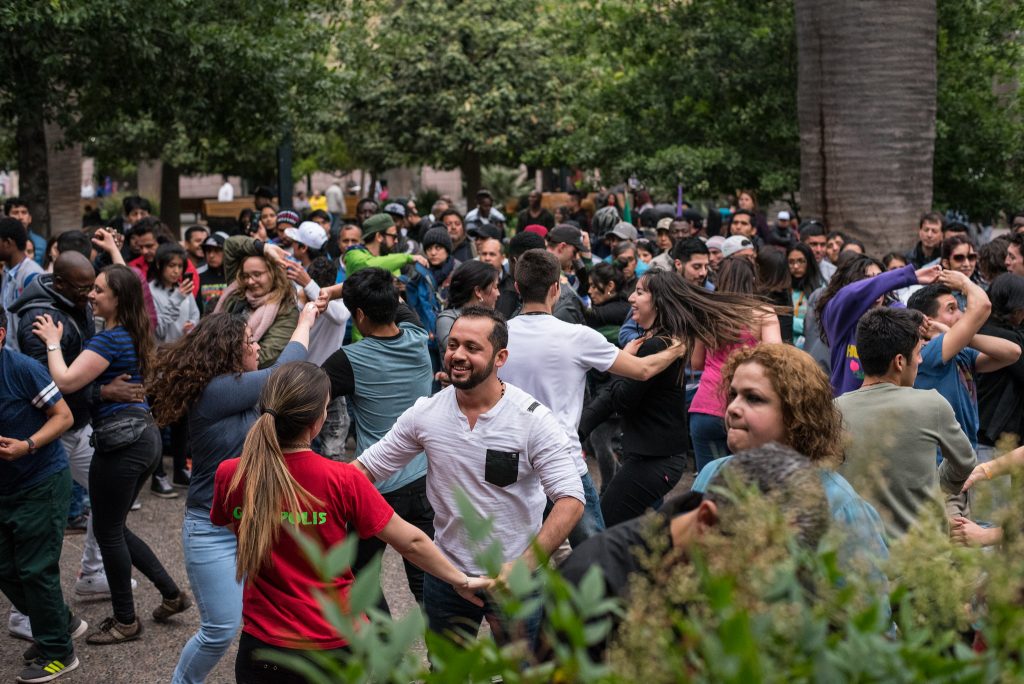 What is Fiestas Patrias?
Chileans love to celebrate Fiestas Patrias throughout the entire month of September. However, the actual holiday takes place on September 18th. September 18th, 1810 marks the date that Chile began fighting for independence from Spain. But it wasn't until eight years when they were finally considered an independent country.
Chileans refer to the official holiday as "dieciocho." This means "eighteen" in Spanish as the holiday falls on the 18th day of the month.
Chilean Traditions
Chileans love to celebrate in various ways, oftentimes bringing back old traditions and clothing. You can spot these customs during the various Chilean dance performances. Each region has its own dance and outfit, which are all very representative of the different cultures of the regions.
The official national dance is called the "cueca," which can be seen throughout the country. Everyone enjoys dancing cueca and many locals even compete in cueca dance competitions. Below is an example of what the dance and what its traditional outfit looks like:
In addition to the dances and clothing, many Chileans enjoy playing games or attending barbecues and parties. Public parties during Fiestas Patrias are called "fondas." Here, visitors can enjoy dancing, eating, drinking, playing games and spending time with family and friends. Fondas can easily be found throughout the country and sometimes open up during the beginning of September.
Make sure to also check out the lively parades. In the capital city of Santiago, the military put on a huge parade on the 19th. This day is considered a national holiday as well. It commemorates the people in Chile who have given their lives to protect the country.
Typical Food and Drinks
In order to celebrate like a Chilean, you need to eat like one! This shouldn't be too difficult, especially with all of the delicious food during the holidays. Fiestas Patrias typically consists of a few staple foods, most of which can be found at local fondas. Make sure you try...
Empanadas de Pino: A savory pastry filled with meat, onion, hard boiled egg and an olive. There are also empanadas de pino with "merk

é

n" which is a special Chilean spice. It gives the traditional pastry an extra kick!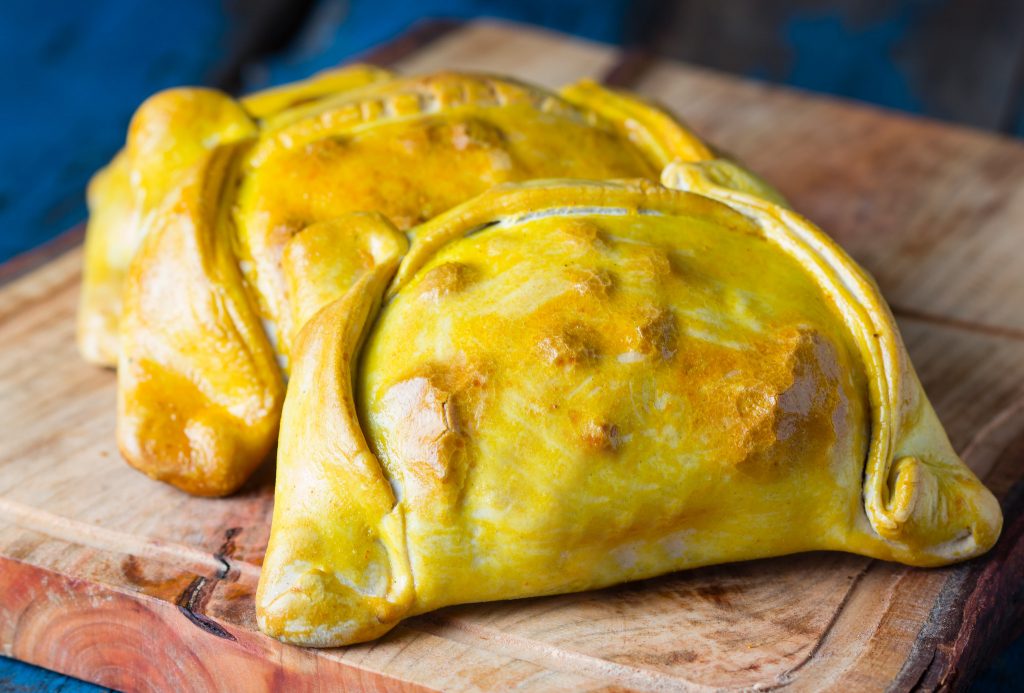 Anticuchos: An anticucho is a mixture of meats and veggies on a stick. It is roasted over the grill and typically served with a piece of bread on the end.
Pebre: A very simple, yet totally addictive topping! Pebre is the mix of tomato, onion, cilantro, lemon, olive oil and salt. Chileans love to put on bread, salads or fried pastries called "sopaipillas." To be honest, pebre seems to go with just about anything!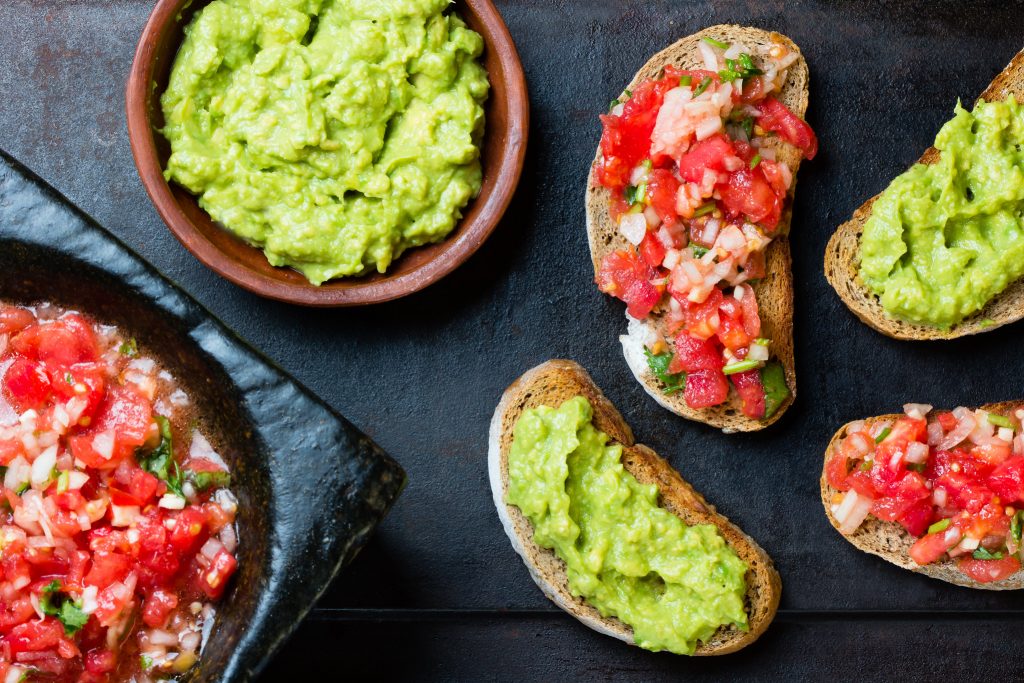 Choripan: This is a typical Chilean barbecue food. It is basically a sausage in a soft Chilean bread called "marraqueta." Typically it is eaten as an appetizer at barbecues and always goes great with some pebre on top!
Wash down all of these tasty treats with a traditional Chilean drink. It's the best way to enjoy your local meal during Fiestas Patrias. Here are some favorites:
Terremoto: The perfect concoction of white wine and grenadine, topped with pineapple ice cream! But don't be fooled by its sweet flavor -- this drink is strong. It even takes the name terremoto, which means earthquake in Spanish.
Chicha: A holiday alcoholic beverage made out of fermented grapes. It can also be produced from apples.
Mote con Huesillo: At first glance, mote con huesillo might look a bit strange. But it is actually really delicious! The drink tastes a bit like sugary peach juice, with a dried peach floating on top and yellow wheat sitting at the bottom.
How is EcoCamp Celebrating?
The entire country celebrates Fiestas Patrias-- including EcoCamp Patagonia! Despite being in a remote corner of the world, our hotel in Torres del Paine does a great job immersing its guests into the local Chilean culture. We are happy to show our travelers traditional Chilean music and dances, as well as the incredible Chilean cuisine made from local ingredients.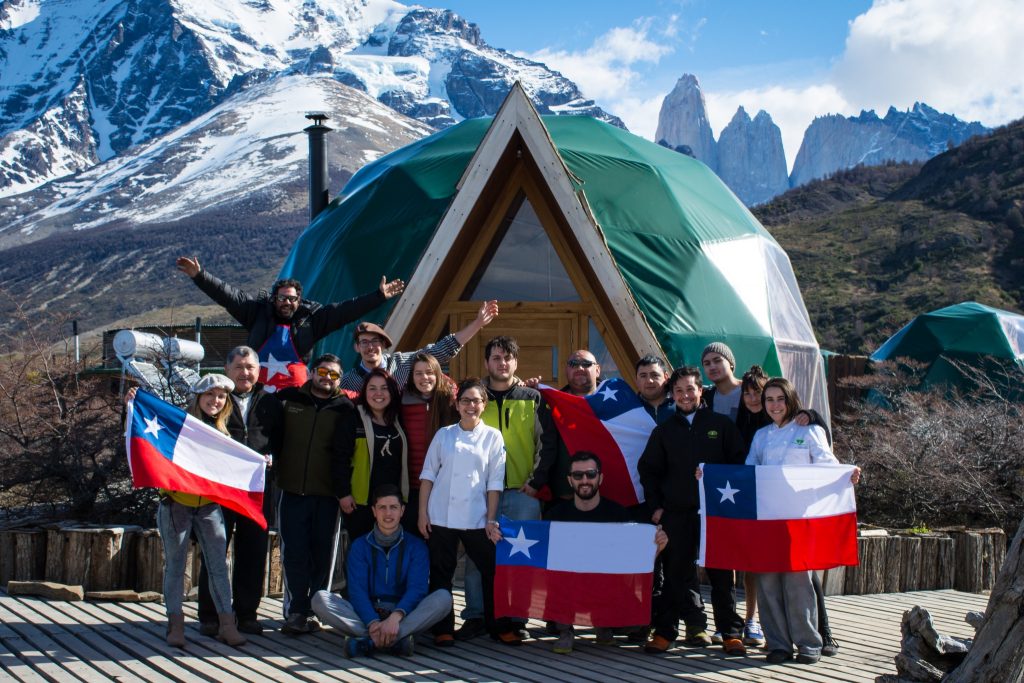 Do you want more information? Visit cascada.travel and learn about our programs