At EcoCamp Patagonia, we're coming back next season with a bang! In our 2021-2022 travel season, head chef Macarena Vega Pinilla and her team are taking over the EcoCamp kitchen and preparing a brand new menu loaded with mouth-watering flavors.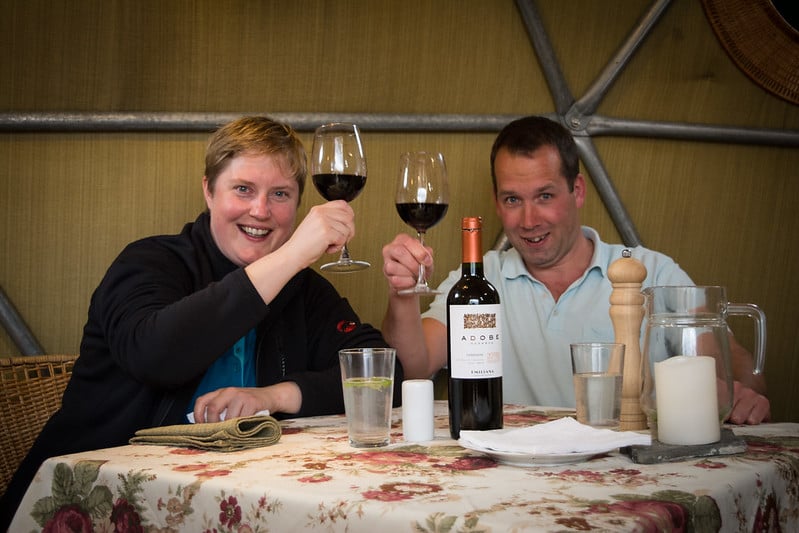 Vega was heavily inspired by the ancient Ayurveda dietary practice and the use of local, healthy and nutrient-dense ingredients.
Originating from the holistic practices in India, the Ayurveda diet promotes mindful eating, encourages balance within the body and is said to improve overall health. There are different dietary recommendations for each person's "dosha," or in other words the type of energy circulating his/her body. But in general, the Ayurveda diet incorporates mostly whole foods that are rich in vitamins and minerals, while limiting processed foods with added sugar and saturated fat.
We see many benefits of a balanced diet from whole foods, particularly for individuals participating in physical activities. Here at EcoCamp, our travelers spend their days trekking and exploring outside in nature, sometimes walking up to eight hours a day with steep incline and quick-changing weather. Through the food we serve, we can give our travelers some of the strength and energy needed for these activities and help improve their overall experience at our hotel in Torres del Paine National Park.
Expect meals like lentil and vegetable stew with mint and turmeric, sourdough goat cheese pizza or lamb with roasted mashed apple and native potato. Dinners are inspired by the cuisine from the Chilean Lake Region and Patagonia, while also mixing in aspects from international styles to create unique, innovative dishes.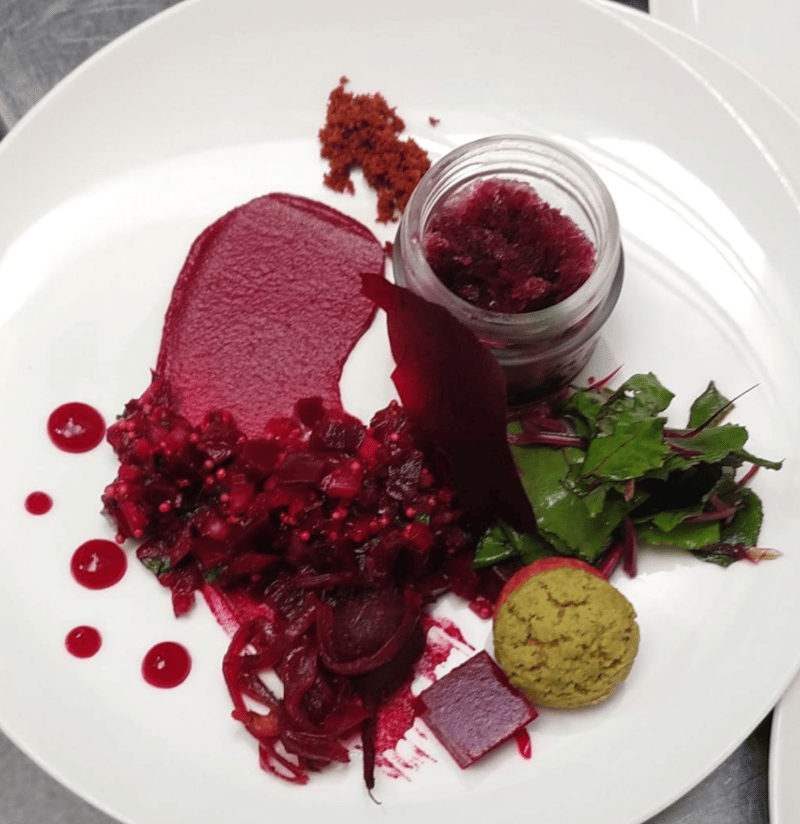 At EcoCamp, we purchase many of our food products from local farmers and providers. This means fresher and richer ingredients, along with a positive local economic impact and less CO2 emissions during transport.
We always consider sustainability and the environmental impact at EcoCamp. Along with buying local, we limit the use of plastic products, compost organic scraps and recycle. This season, Vega and the culinary team are working to reduce EcoCamp's overall impact even more by further analyzing and reducing our generation of waste and emissions in the kitchen. This includes keeping tight records of products used to avoid overbuying or expiration, along with strengthening our alliances with local suppliers and regulating the use of unnecessary product packaging.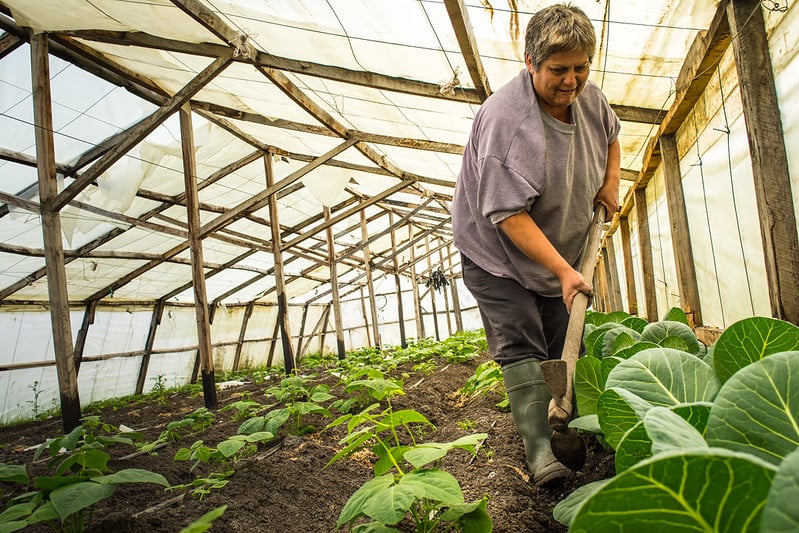 Our unique culinary experience is designed to be enjoyed by every traveler with every type of palate. Vega has meals and alternatives prepared for vegans, vegetarians, gluten or dairy-free eaters and those who eat meat. The team is also prepared to accommodate other allergies or dietary preferences if requested, while still maintaining the delicious flavors and style of every meal.
So get your taste buds ready for this 2021-2022 season. We can't wait to delight you with our new menu, giving you the richest, healthiest and most sustainable culinary experience here in the beautiful Torres del Paine National Park.
For more information about food in Patagonia, learn about the typical cuisine in this blog post. Also get in touch at reservations@cascada.travel for any questions about our restaurant or the culinary experience at EcoCamp.