Great news for EcoCamp and Chile's Patagonia! EcoCamp Patagonia (the world's first geodesic hotel) was awarded as one of the best resorts in South America at the Conde Nast Readers' Choice Awards 2023.
Conde Nast Traveller is one of the most prestigious magazines for luxury and independent travelers and acquired a global reputation since its creation in 1997. Every year, the Conde Nast Readers' Choice Awards offers travelers the opportunity to vote for their favorite names in the tourism industry. In 2023, the awards took into account the votes of more than 520,000 readers from around the world.
EcoCamp was highlighted as #12 Best Resort in South America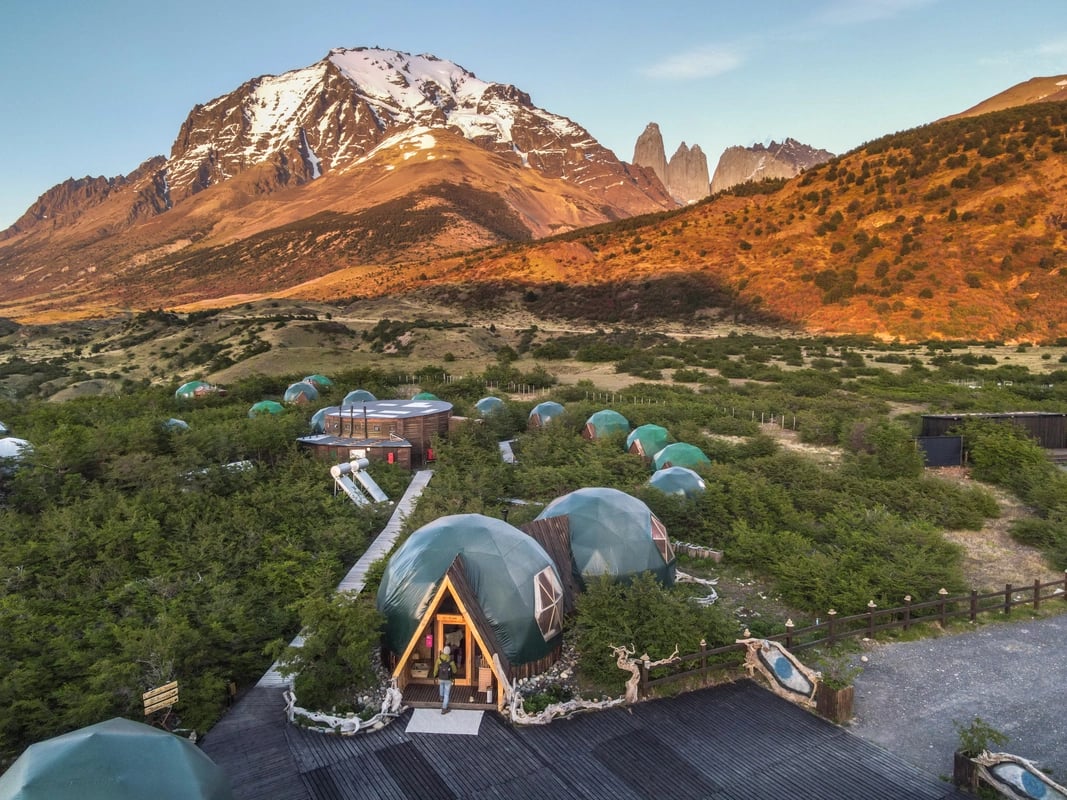 We are proud to share this recognition with all of you. For us, this award symbolizes the amazing teamwork that has been done since the creation of EcoCamp in 2001. From the Cascada Expediciones team in Santiago de Chile to our staff in Puerto Natales and Torres del Paine national park, we are proud to work with passionate people with true dedication to quality service.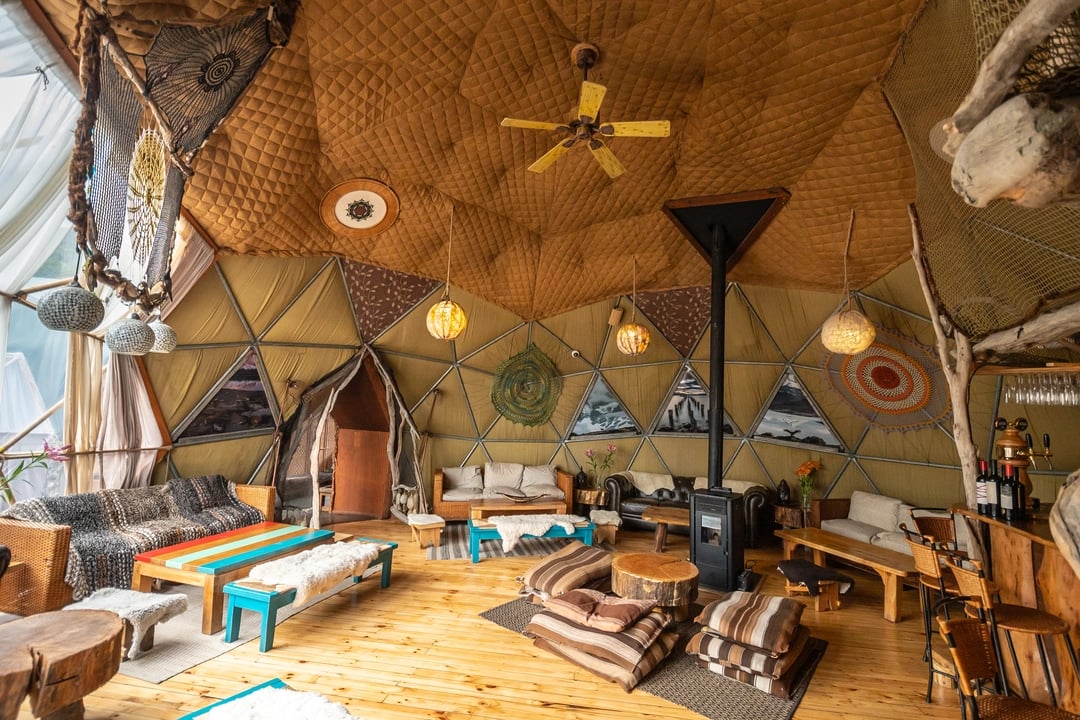 At EcoCamp, travelers have the opportunity to explore the most stunning places in Torres del Paine national park while resting in cozy geodesic domes at night. However, beyond the experience in Chile's most beautiful park, we like to highlight the human experience here. Travelers gather with like-minded people in the Community domes, and have conversations over delicious organic meals or enjoy some surprising mixology in our bar dome. As we often say, at EcoCamp "there is no WiFi but you'll find a better connection". We love to promote Digital Detox as a way to reconnect with nature and with fellow travelers and team members.
There are daily Yoga classes in our yoga dome and massages are available in our "Man-Keokén" massage room.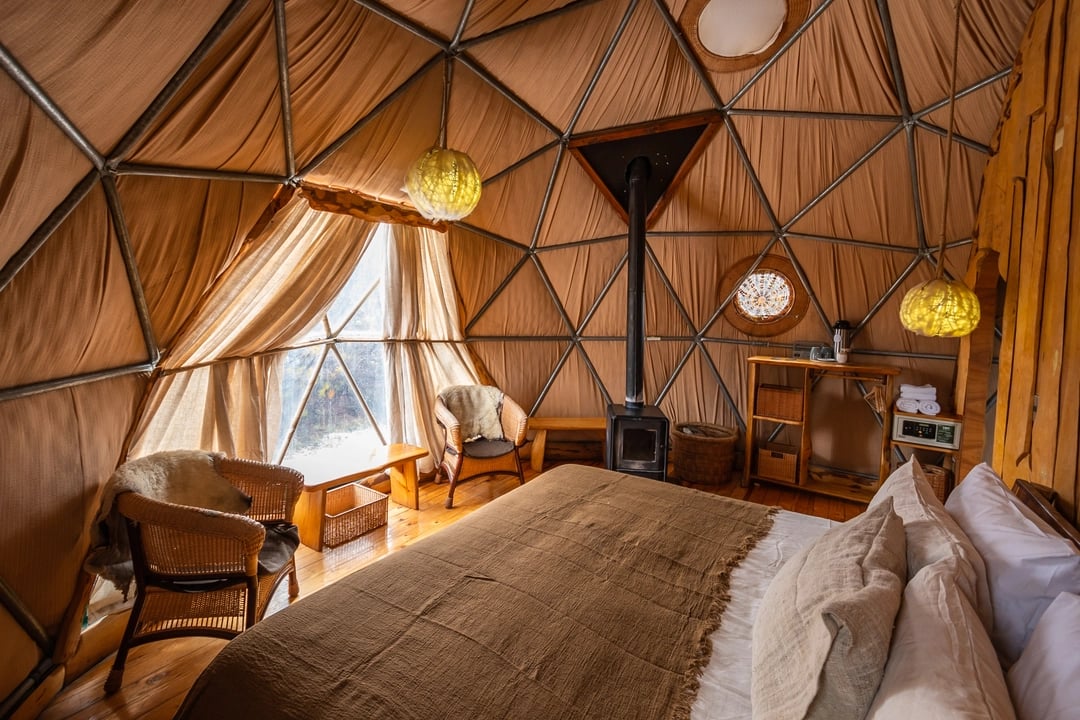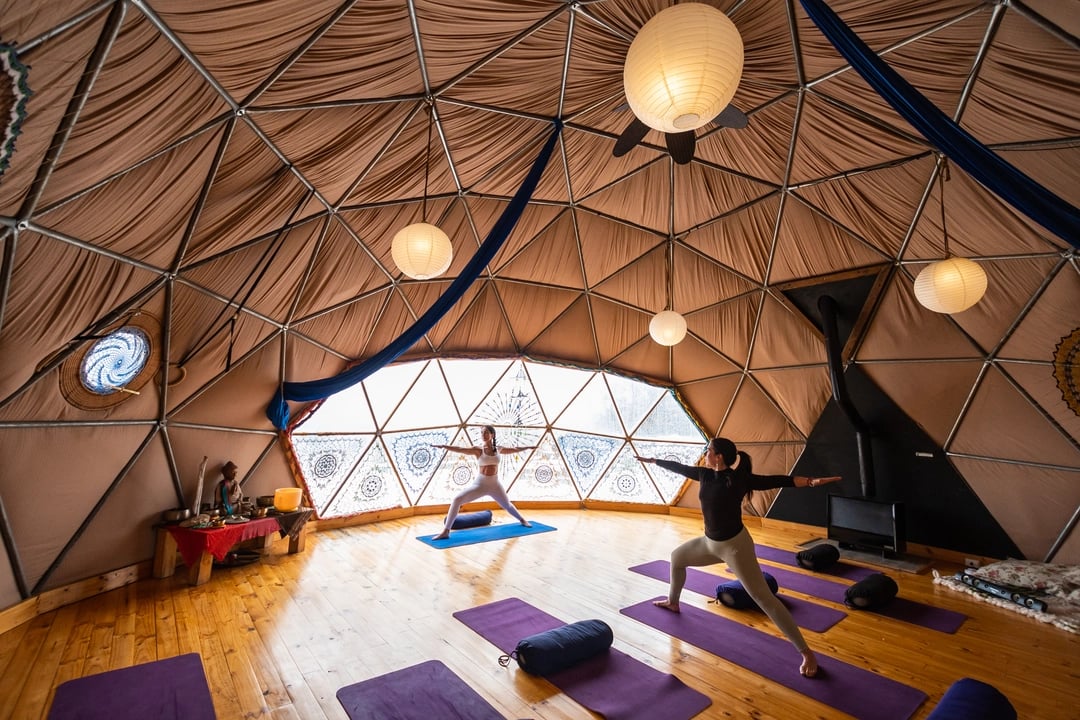 The EcoCamp experience is offered in a sustainable way, and guests can discover our green ethos on the daily Eco-Tour, a walk through the eco-secrets that make EcoCamp an eco-friendly hotel. Some of the work includes renewable energy, composting toilets, and constant efforts to become Patagonia's first zero waste hotel.
We are proud to have become an inspiration in the travel industry to mark the path towards a more sustainable tourism.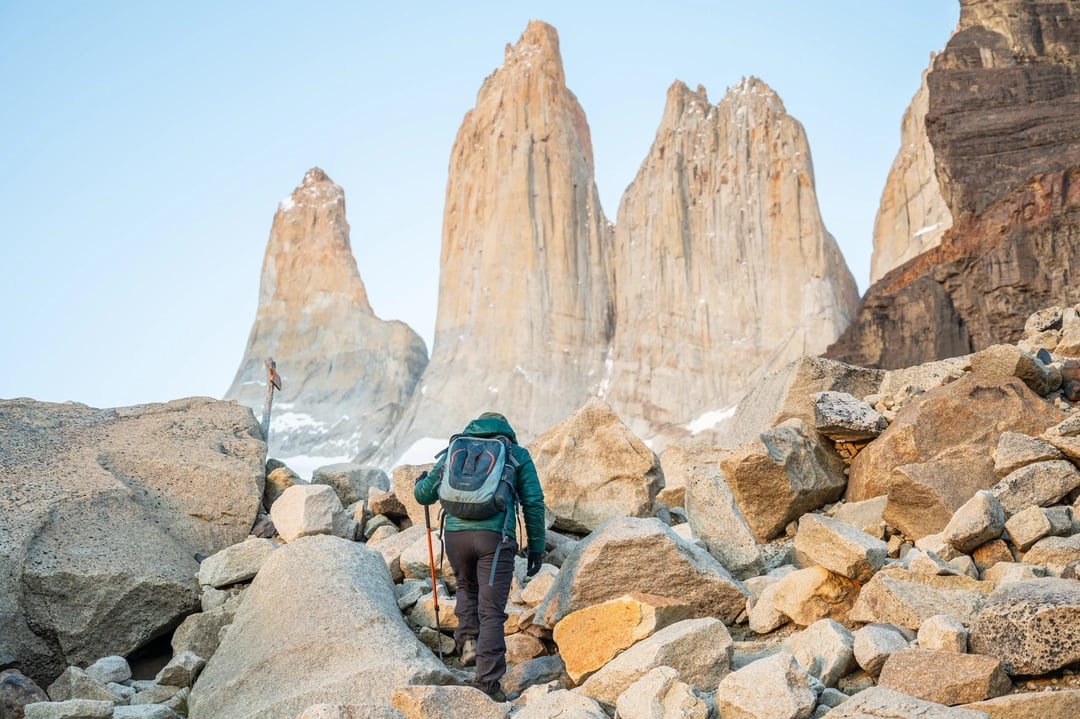 Are you planning a trip to EcoCamp Patagonia? Check out our tours in Torres del Paine national park!