"Oh, look, there's a horseback rider on the mountain".
This is something tourists often hear in Torres del Paine National Park, while looking at los Cuernos - some of Patagonia's most iconic peaks. These granite spires inspire thousands of people to travel to Chile's finest national park every year. They are at the backdrop of the Pehoé Lake, one of South America's most beautiful lakes. Yet, few people actually see the shape of the "gaucho" - Patagonian cowboy - on the eastern side of los Cuernos.
Stories of legends of forgotten people are often told by locals in Chile's Magallanes region. For many of them, the "horseback rider on los Cuernos" actually has a name. He is Santiago Zamora, the most legendary gaucho in the history of Patagonia (see pictures below to identify the horseback rider on the mountain).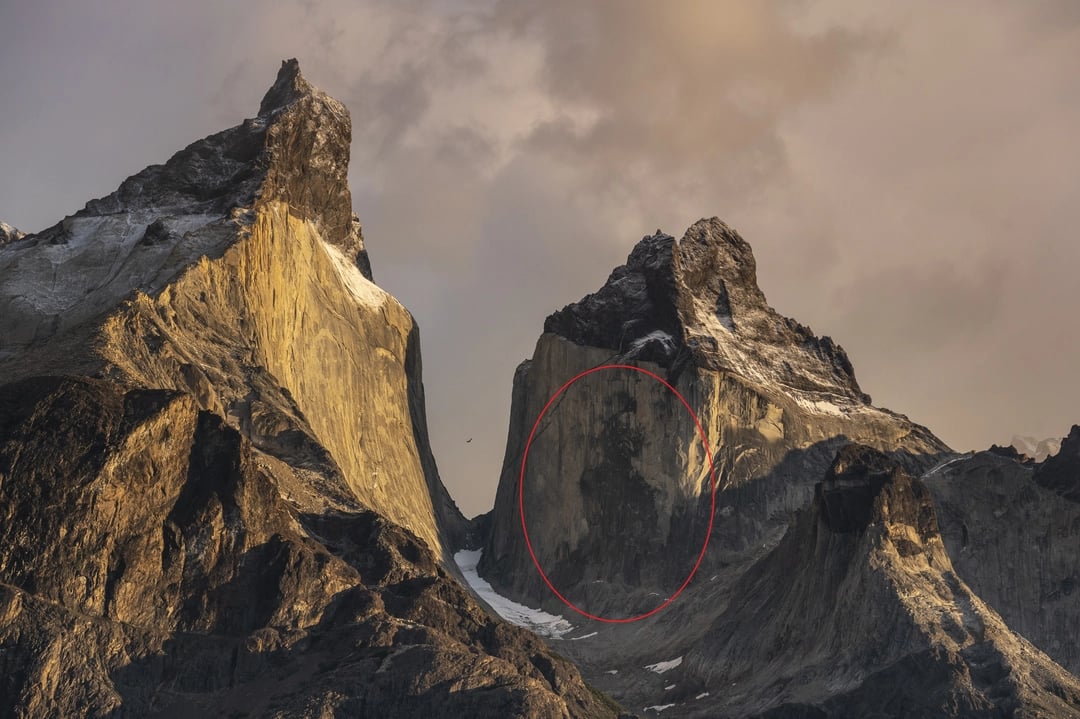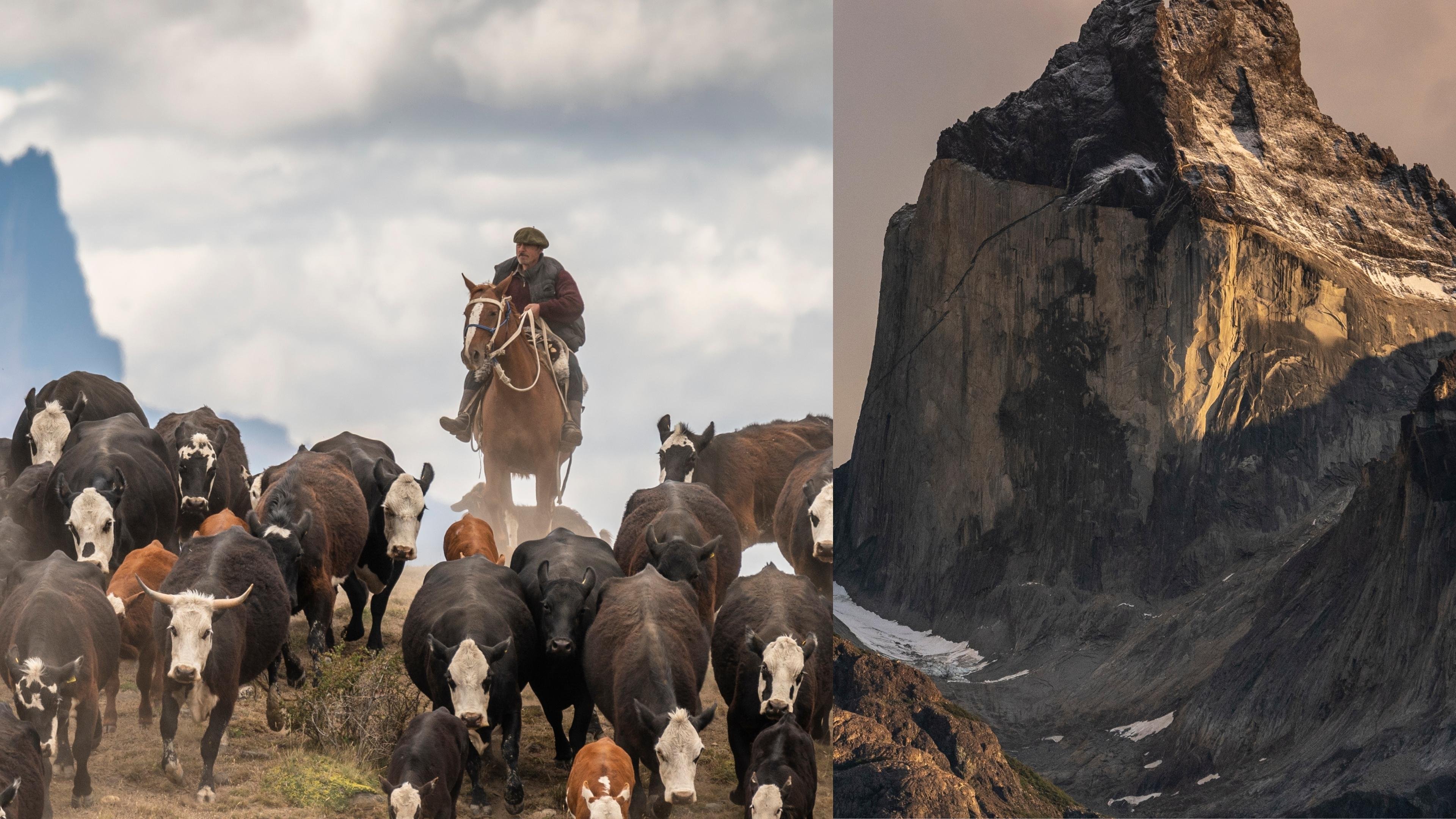 Santiago Zamora is more known as "baqueano zamora". Some companies (stores, hotels, etc.) even use this name as a brand, but only a handful of people actually know his story.
Santiago Zamora was a baqueano, a "man of the country" who knew Patagonia's trails and customs better than anyone. He was a very courageous man who would wander in the wilderness for months, somewhere between southern Chile and Argentina.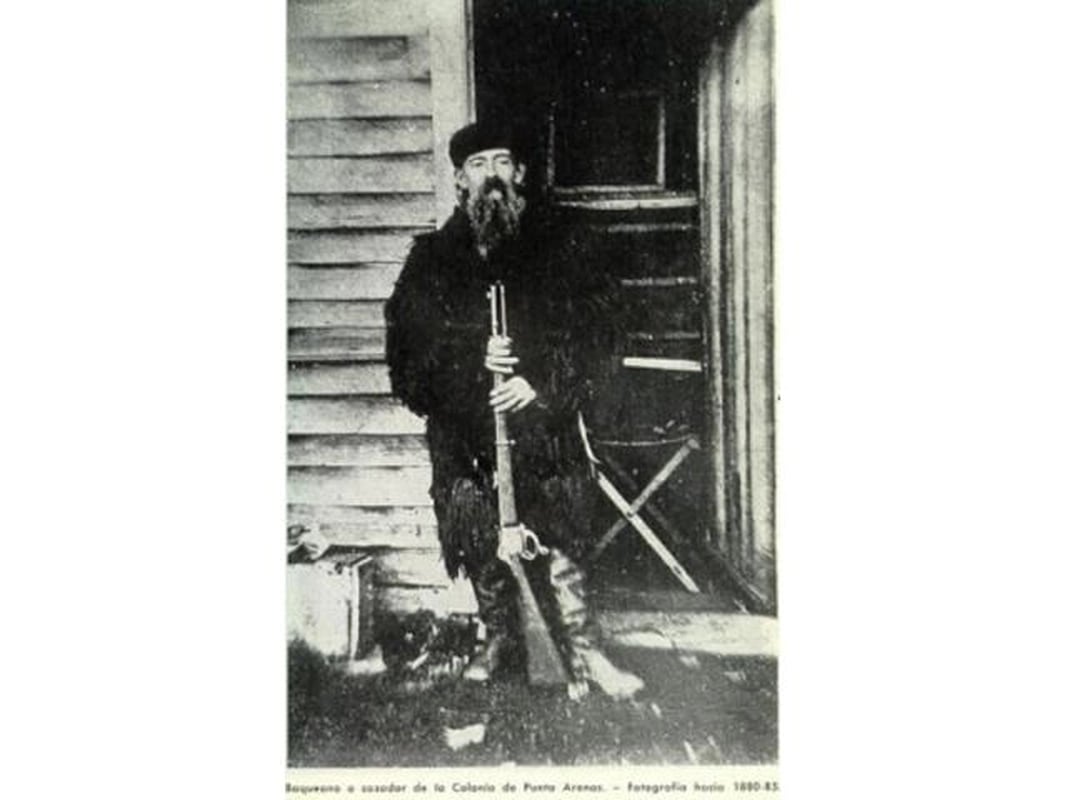 There is not a lot of written information about Bagueano Zamora. We know he was born in central Chile, and that in 1868 he was brought to Magallanes (Chile's Patagonia) by the regional governor of that time, Oscar Viel.
He spent most of his time wandering around the territory north of Punta Arenas looking for bovine animals, and hunting guanacos and rheas. He was commonly riding through the pampa and mountainous landscapes of the "far south". Soon he became the most expert guide for local travelers and wanderers, and he even discovered coal resources in Mina Rica and Mina Marta - that quickly became strategic for the region.
In the upper valley of the Chinas river (not far from Torres del Paine national park), he built a wooden corral to capture and enclose wild horses - known as "baguales". The place is still known as "corral de zamora". Famous explorers of that time Tomas Rogers and Agustín del Castillo got inspired by Zamora's experience.
Argentine explorer Agustín del Castillo actually wrote, in 1887 : "Zamora is the best baqueano who has ever existed and the only one who has traveled the mountains in all directions. Unfortunately he has now lost his memory and he is of little use in the field. He has lots of ailments. But when he was in good shape, he was working like a machine. With his only arm, he has caught hundreds of cows and wild horses. He was considered as the best linker of the territory. He has always lived far from his family, but wherever he was he never stopped celebrating Chile's independence, with deep love for his homeland."
William H. Greenwood, son of an anglican pastor and experienced baqueano got to know Baqueano Zamora. At that time, William - locally called "Don Guillermo" - was 21 years gold but Baqueano Zamora was probably 65 years old. William wrote : ""Zamora was a man of medium height, but with a magnificent physical structure. "Black eyes, with a penetrating look; aquiline nose, salt-and-pepper beard, coal-black hair."
The English admired him and when referring to his knowledge of the world, he wrote:
"One day, he asked me if -Napoleon was still a prisoner on the island of Saint Helena- He didn't know anything about what was happening in Europe, but he was very aware of everything that was happening in his country and the other South American republics".
William saw Baqueano Zamora's shape deteriorate over the years; however, Zamora would never complain and struggle for life. He died on November, 30th 1892 and was buried in Punta Arenas, in the cemetery of Plaza Lautaro that existed until 1894. It was estimated to be 86 years old.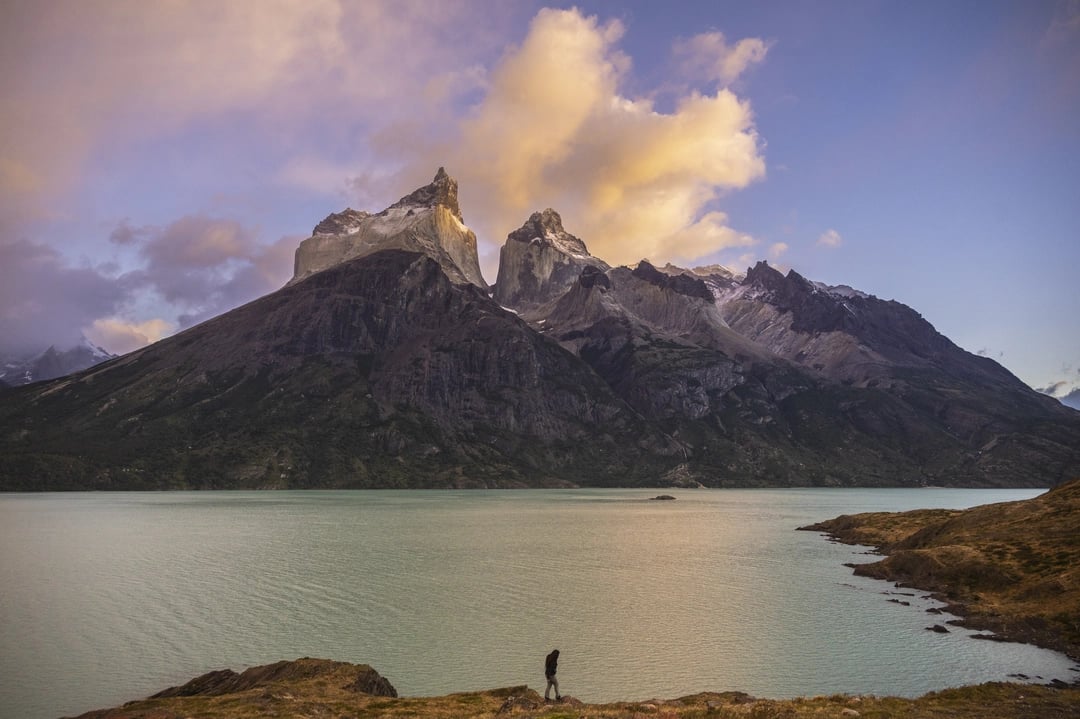 Zamora's spirit still guides local gauchos through Patagonia's vastness. And he also guides local hikers and wanderers from Patagonia's most iconic mountains, surrounded by some majestic beauty (see this wonderful article by Outside Magazine).
Do you want to see the shape of Baqueano Zamora with your own eyes? Take a look at our tours or contact us now to make your travel dream come true!