I smiled with content, taking my first sip of cold, delicious Patagonian beer. A frothy treat and the perfect ending to my long, adventurous week here in Southern Patagonia.
After a full week of trekking through winding trails and marveling at unbeatable scenery, I was thrilled to spend my last night exploring the beer scene in Puerto Natales -- a lively town near Torres del Paine National Park. The region is small with just 2 million inhabitants in all of Patagonia. Yet brewing businesses are on the rise, proving that Patagonia's flavors are as rich as its landscapes.
In Puerto Natales, I had my fair share of spots to choose from, ranging from the cozy Cerveceria Natales Brewhouse to the up-and-coming Beer Gallery Patagonia, known for a nice selection of tasty craft beers. But with just a single night to explore the town, I decided to focus my attention on one of the most popular breweries and bars around: Baguales.
It was just half past eight when I arrived, but the place was already packed! All around me, locals and tourists alike, were sipping on pints of beer and munching on snacks from the menu's long list of choices, like the spicy wings, burgers or fudge brownie desserts.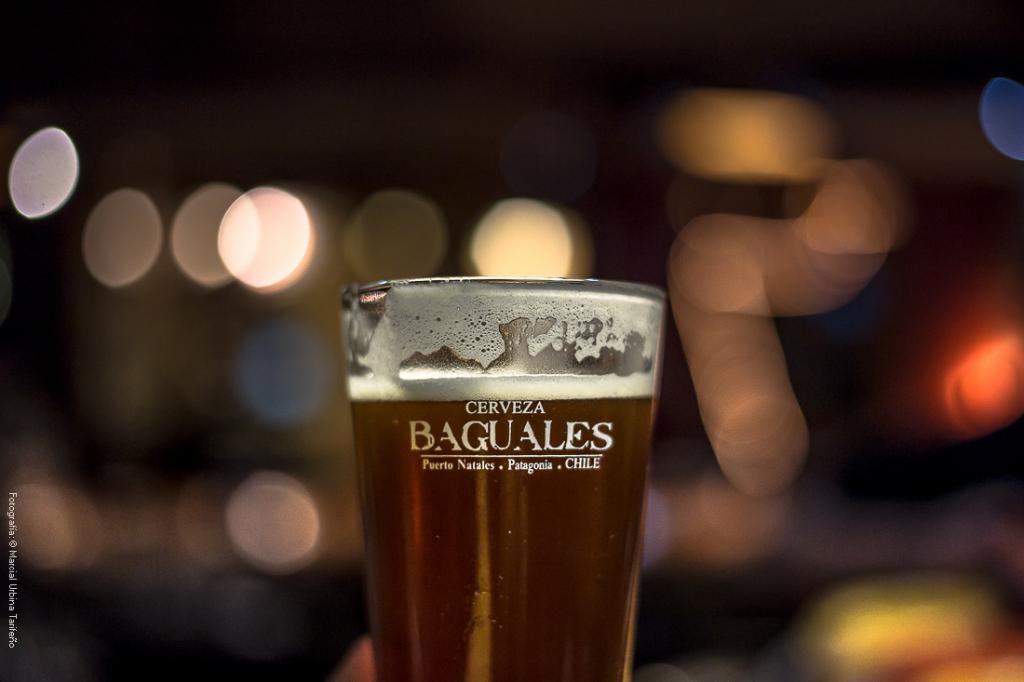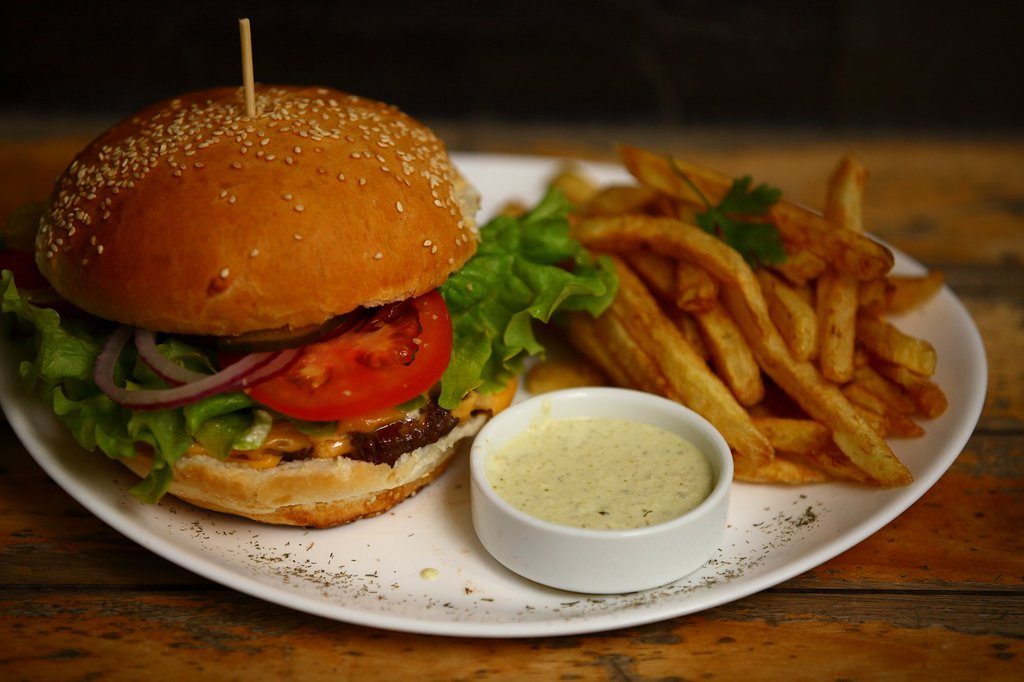 I made my way to an open table and eagerly sat down with Daniel Darrigrandi, one of the three proud founders of Baguales. But before we really got to chatting, we started off with a tasting menu of the brewery's finest artisanal beers: Pale Draft, Dark Draft, Mate 101 and Azabache, which is an Imperial Stout. Each beer had its own special taste, but I was particularly intrigued by the Mate 101. It represents the flavors of the region and served as a tribute to the 101st anniversary of Puerto Natales, infused with a popular Patagonian herb "yerba mate."
With such powerful flavors, it wasn't surprising when I learned that the beer at Baguales is award-winning. Out of 500 beers, Baguales Pale Draft took home third place in the Copa Cervezas de America competition in 2011. The Baguales team says, "...[Pale Draft] recalls aromas of fresh fruits, citrus and a touch of a vineyard's peach; with a lot of creaminess, good structure and prolonging bitterness at the end."
But more than its fruity tang, it could be the beer makers' passion that really shines through. It all started back when Darrigrandi and his wife met a guy named Chad during a rock climbing excursion in California. The group grew close, soon discovering they not only shared a love for climbing, but also for beer. A few years later, Chad came to Patagonia for a visit and was disappointed with the selection of beer. In a moment of spontaneity, the trio decided to start making their own. With this Baguales was born and the three passionate friends put their heart and soul into making Patagonia's next best thing. The brewery officially opened in 2006 and later the bar in 2010.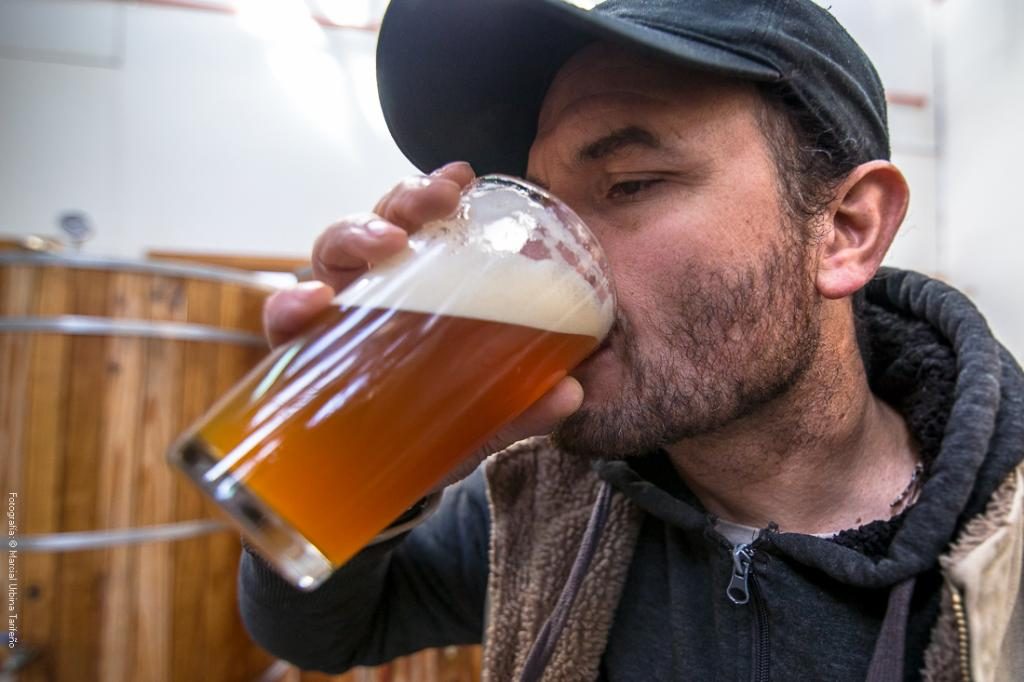 In a way, Baguales combines two styles in one glass. The unfiltered and unpasteurized ales are brewed with Chilean malted barley and hops from the Pacific northwest, creating a unique "north meets south" vibe that keeps the customers coming back for more.
Baguales officially became the region's first brewery, with several other passionate beer makers following behind. Since the launch of the business, Baguales has seen a lot of growth, while still maintaining its original homey feel. The owners want everyone to feel welcomed and aim to create a comfortable environment for the staff and customers. According to Darrigrandi, to keep employees passionate and motivated, everyone in the company gets a chance to help out in the brewery. With this experience, the entire team can feel proud of the beer that they made together and can pass on this knowledge to the customers.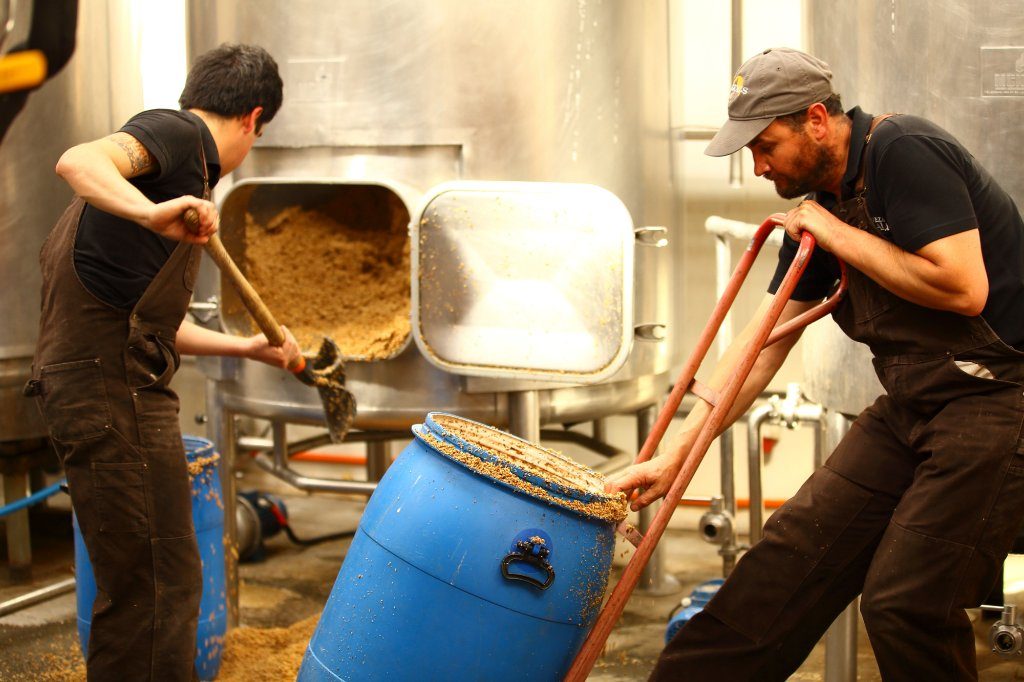 When it comes to the future, the company plans to launch their first IPA. "Most IPAs add too much hop, so it's not a balanced beer." said Darrigrandi. "So the challenge is to make a balanced beer, a balanced IPA." To find that perfect mix, the Baguales team has been experimenting with recipes and Darrigrandi hopes to officially release the new beer in August.
I gulped the last drop of my Mate 101 (I had to order another), wrapping up my little Patagonian beer tour. But before leaving the bar, I asked Darrigrandi something I had been wondering all night: Why "Baguales?" In Spanish, this word means "wild horses" and I was curious why they chose it as the name. Darrigrandi grinned and responded with confidence, "Because it's like us -- something hard to find."
Do you want more information? Visit cascada.travel and learn about our programs
All Photo Credit: Baguales Management, TripAdvisor