Feast your eyes on one of the world's most spectacular regions, filled with diverse natural landscapes, unique wildlife and traditional culture. This region is called Patagonia, a stretch of land at the very bottom of South America with dramatic mountain formations, smoky volcanoes, flat barren pampas, expansive ice fields and once-in-a-lifetime treks.
To experience the very best of the end of the world, start by discovering our top 10 Patagonia highlights now:


1. Torres del Paine National Park
The undisputed highlight of Chilean Patagonia is the beautiful Torres del Paine National Park, drawing in increasing numbers of travelers each year who trek around the famous Paine massif with its jagged peaks and famous granite monoliths.
The W trek and the Paine Circuit are the popular multi-day trekking routes in the park, bringing travelers to top attractions on one active adventure. While other travelers prefer taking shorter day hikes, boat rides or even a puma tracking tour. But no matter how you choose to explore, Torres del Paine will not disappoint.

2. EcoCamp Patagonia
Right in the heart of Torres del Paine National Park is our geodesic dome hotel EcoCamp Patagonia. This dreamy oasis has gained a reputation for its sustainable design, exclusive use of green energy, sociable community and guided treks throughout the park.
We offer awesome multi-day programs, like the W Trek, Puma Tracking or Wildlife Safari program to match the interests and abilities of our diverse range of travelers. At the end of each day's adventure, guests indulge in a delicious three-course meal made from local ingredients and flavors, alongside a glass of Chilean wine. Click here to learn more about EcoCamp's epic travel programs.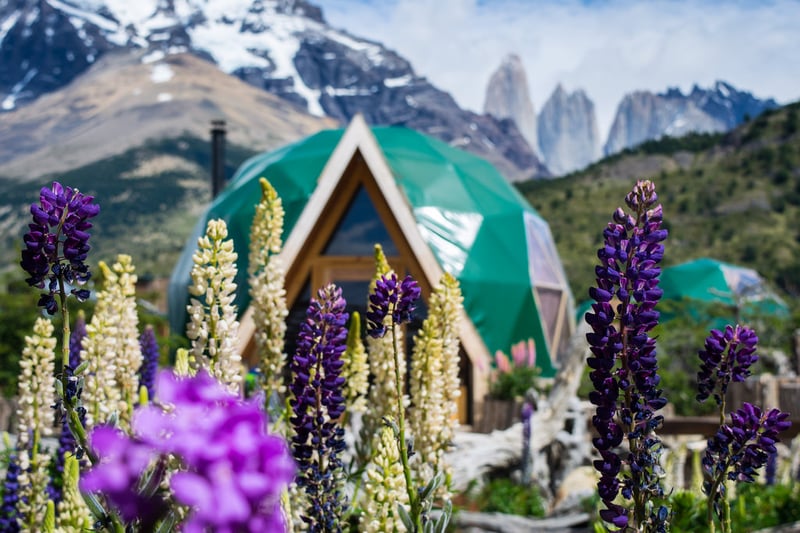 3. Los Glaciares National Park
Home to the famous Perito Moreno Glacier, Los Glaciares National Park covers an extensive 445,900 hectares of Argentine Patagonia. Aptly named given the large surface area covered by glaciers, the park's hubs El Calafate and El Chaltén are popular with tourists looking to visit Mount Fitz Roy and the massive glaciers on Argentino Lake.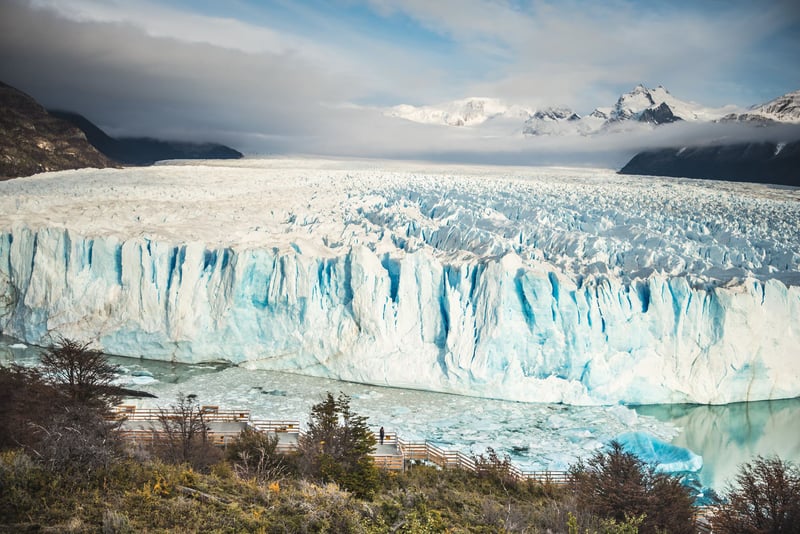 4. Tierra del Fuego
At the very bottom of the South American continent is Tierra del Fuego, a beautiful and remote section of Patagonia. Here you'll find various attractions that meet a range of interests. For animals-lovers, King Penguin Park offers a fantastic wildlife viewing the king penguin, which is the second-largest penguin in the world. You can also cross over to Argentina's southernmost city Ushuaia for an urban experience or cruise over to Navarino Island for a challenging multi-day trek.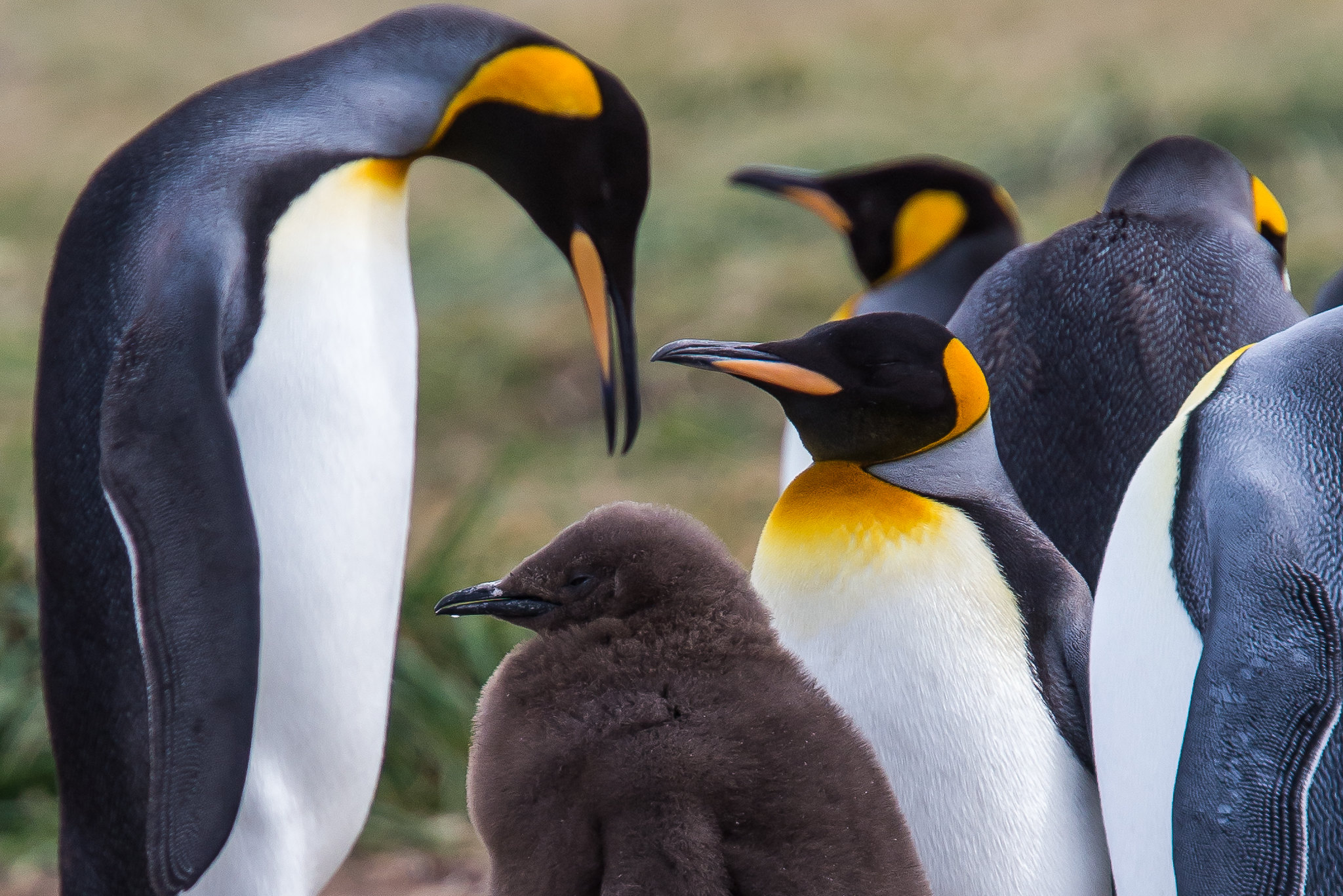 5. Diverse Patagonian Wildlife
Patagonia is famous for its unique wildlife, with animals ranging from the red culpeo fox and the friendly guanaco to the rarely-sighted puma. Birdwatchers are also in heaven with a huge variety of wading birds, including flamingos, birds of prey like the Andean condor and large birds such as the flightless Rhea. Other well known species include the Patagonia Sierra Finch, the Austal Pygamy owl and the Magellanic woodpecker.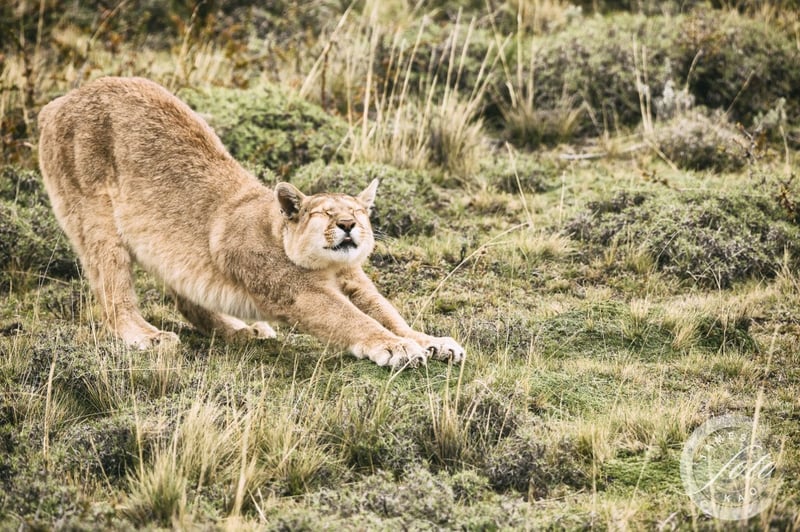 6. Carretera Austral
Take a ride on Chile's southern highway, the Carretera Austral. Unquestionably, this route is one of the most scenic roads on the planet, with detours to glaciers, forests, lagoons and mountain peaks. Take a boat ride to the Marble Caves or visit one of the famous Tompkins National Parks, like Patagonia Park for stunning views and remote hiking trails. There's also small towns to explore and great spots for camping.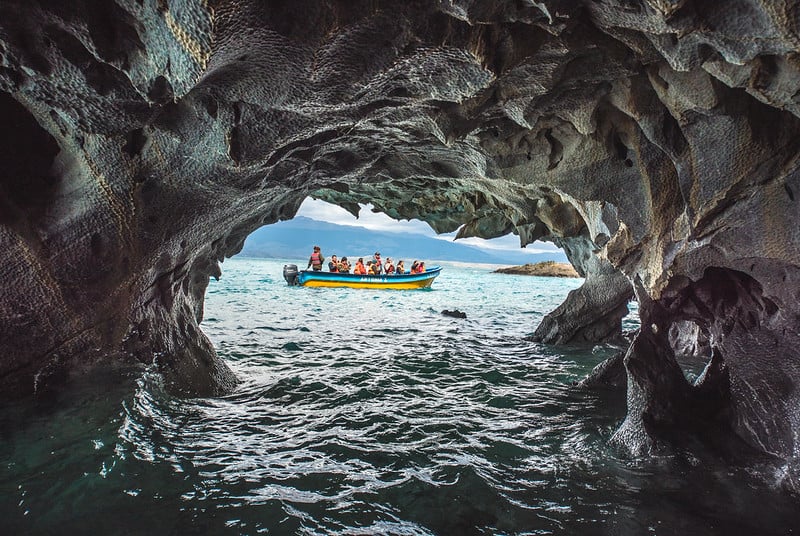 7. Epic Adventure Sports
Hiking, biking, climbing, kayaking...you name it, Patagonia has it. Patagonia has a range of epic adventure sports that will get any adrenaline-junkie's heart pumping. Across the region, there are plenty of awesome treks of all levels and lengths to venture on. For experienced trekkers, we recommend going for the full Paine Circuit or the Dientes de Navarino 6-day trek.
For a trip full of different sports and experiences, go for a Multi Sport Adventure, with cozy nights spent at EcoCamp Patagonia.


8. Southern Patagonian Ice Field
You can't leave Patagonia without marveling at its ice fields!
This whopping glacier is the world's second largest ice field at 350km in length, covering approximately 14,000 km² in Chile and 2,500 km² in Argentina. Famous glaciers in the ice field include Viedma, Upsala and Perito Moreno in Los Glaciares National Park and Dickson, Tyndall and Grey in Torres del Paine National Park.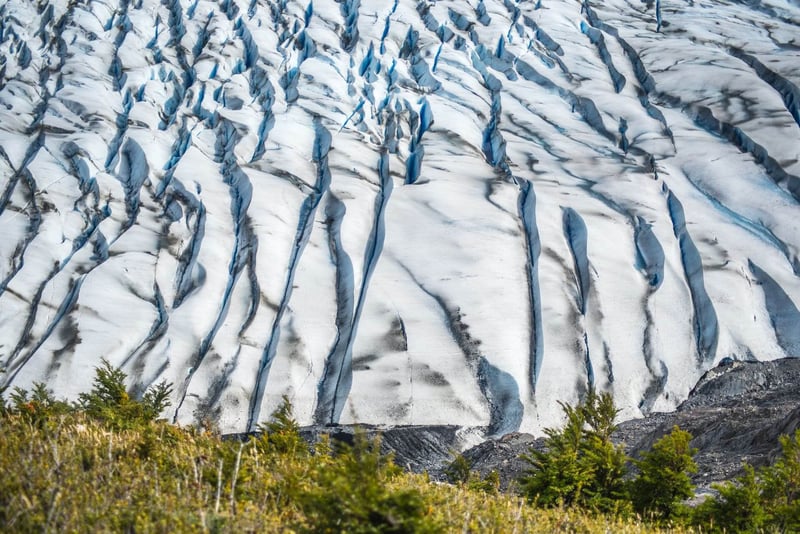 9. Patagonian Heritage and History

Patagonia is more than just pretty scenery. It is also a place of history. Indigenous inhabitants including the Tehuelche, the Selk'nam, the Yaghan and the Kawésqar once lived a happy and largely nomadic existence until the European settling in the 19th century, marking the end of the indigenous era and the start of scientific exploration and tourism. Click here to learn more about the region's history and indigenous roots.


10. Chilean & Argentinian Culture
South America's finest wines, tastiest barbecues, wildest rivers and bluest glaciers unite at the continent's tip as the land peters out into tiny islands. Most people arrive in one country and leave from the other, crossing Patagonia just like the 'Gauchos' (Patagonian cowboys) who continue to roam the plains on horseback just as their ancestors did. You can't leaving without learning about the region's unique culture, all whilst admiring scenic views and having unforgettable adventures.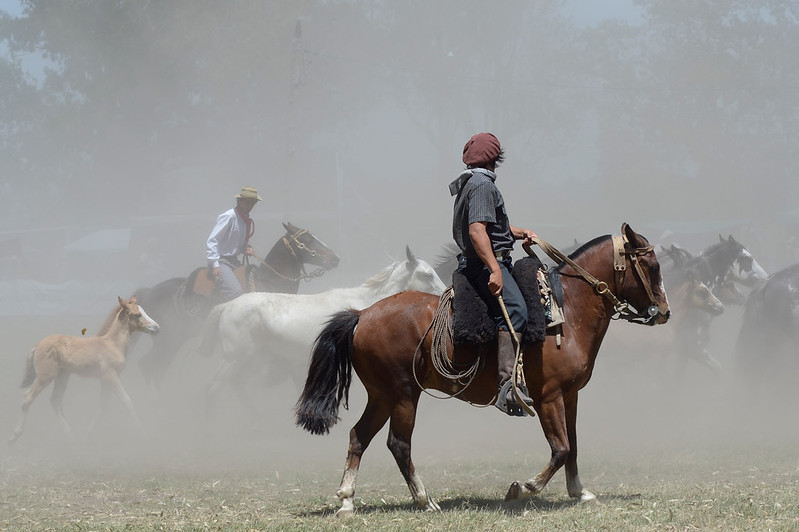 Ready to set off on your Patagonia adventure? We're here to help! Get in touch at reservations@cascada.travel

Last Updated on September 1, 2020