Looking for the perfect couples getaway? Try escaping to the beautiful, adventurous world of Patagonia.
Patagonia is a region in the southern part of Chile and Argentina, taking up 1,043,076 square km of wild land. While only 2 million people inhabit Patagonia, there is an abundance of natural beauty to observe. It's also where our hotel EcoCamp Patagonia is located, sitting right in the heart of Torres del Paine National Park.
This incredible destination is the best place to have an exciting, romantic adventure, with your partner by your side. Keep reading for 4 reasons why: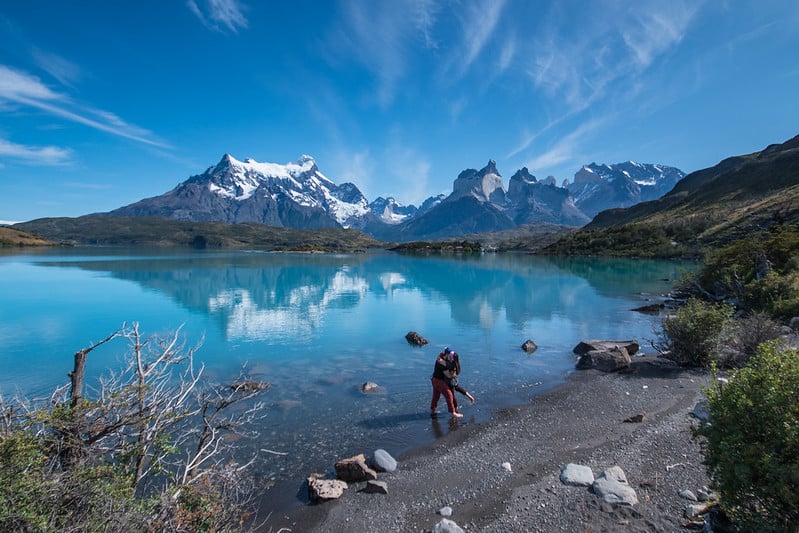 1. Pure Natural Beauty
Patagonia is a popular getaway for couples due to the incredible landscapes. You can see waterfalls, snow-capped mountains, blue rivers, lush forests and more. We recommend visiting Torres del Paine, as well as checking out El Calafate in Argentina or the Carretera Austral in northern Patagonia.
And so much natural beauty means plenty of great photo opportunities for you and your loved one! It's a trip to make incredible memories with the person you love. There's even been a fair share of engagements and weddings here!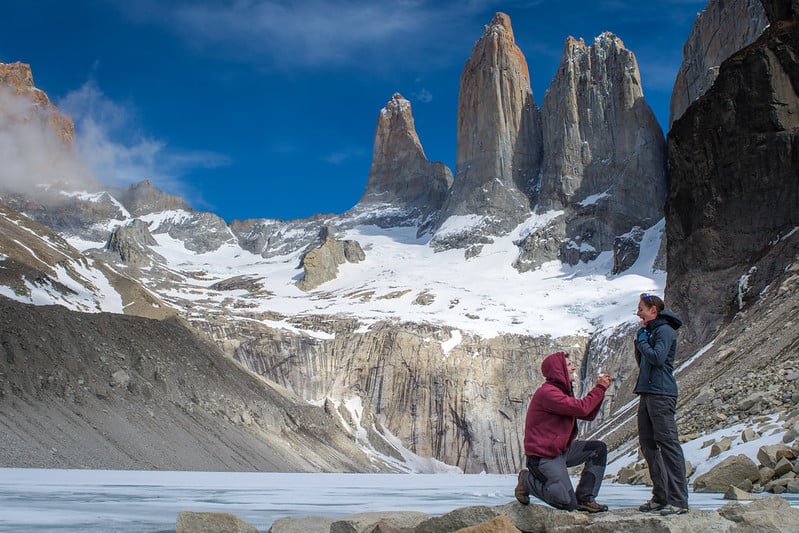 2. A Physical Challenge
Patagonia is a hub for couples that love adventure sports and outdoor activities. You can kayak, rock climb, cycle, hike and more. There are many one-day activities, as well as multi-day adventures.
One of the most famous treks is the W Trek in Torres del Paine National Park. This trek can last between 5 to 7 days, allowing travelers to experience all the highlights of the park. We also offer an Epic Patagonia Multi Sport Adventure, which features activities like biking and horseback riding. It's a great way to see Patagonia from a new perspective!

There's no greater feeling than to conquer a big physical challenge, especially when the person you love is right beside you.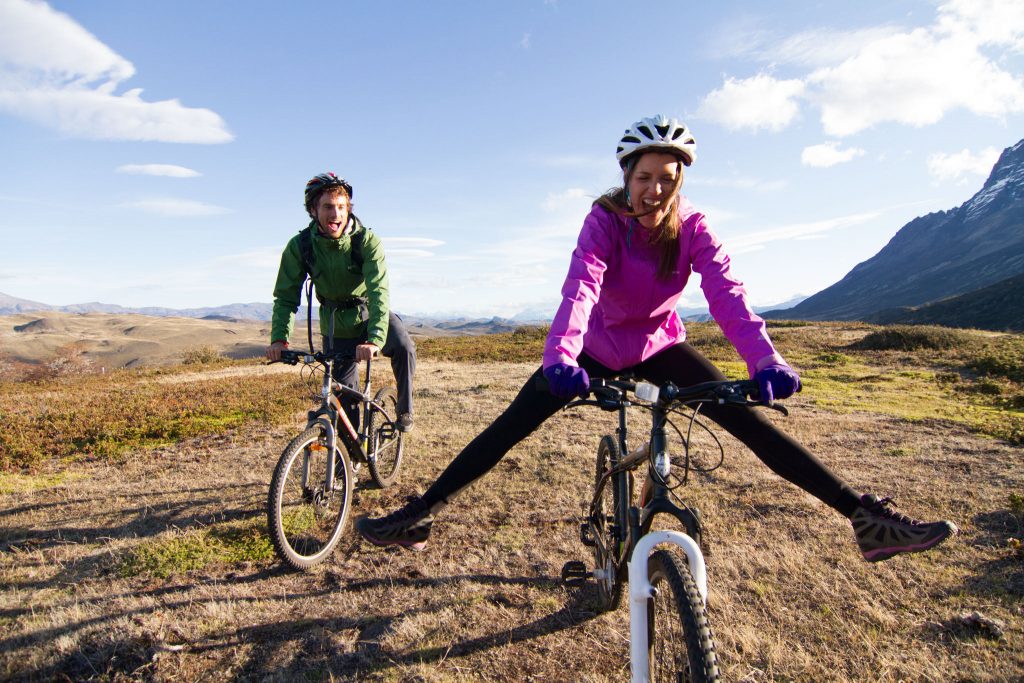 3. An Opportunity to Relax
Patagonia is an amazing place to relax and connect with nature. 2020 has been a tough year and letting go of some of that daily stress is truly needed. Here in Patagonia, there are plenty of opportunities to receive a massage, take a nature walk or participate in a yoga or meditation class.
At EcoCamp, we offer free daily yoga and meditation classes for both beginner and advanced students. We also offer private classes and retreats every year.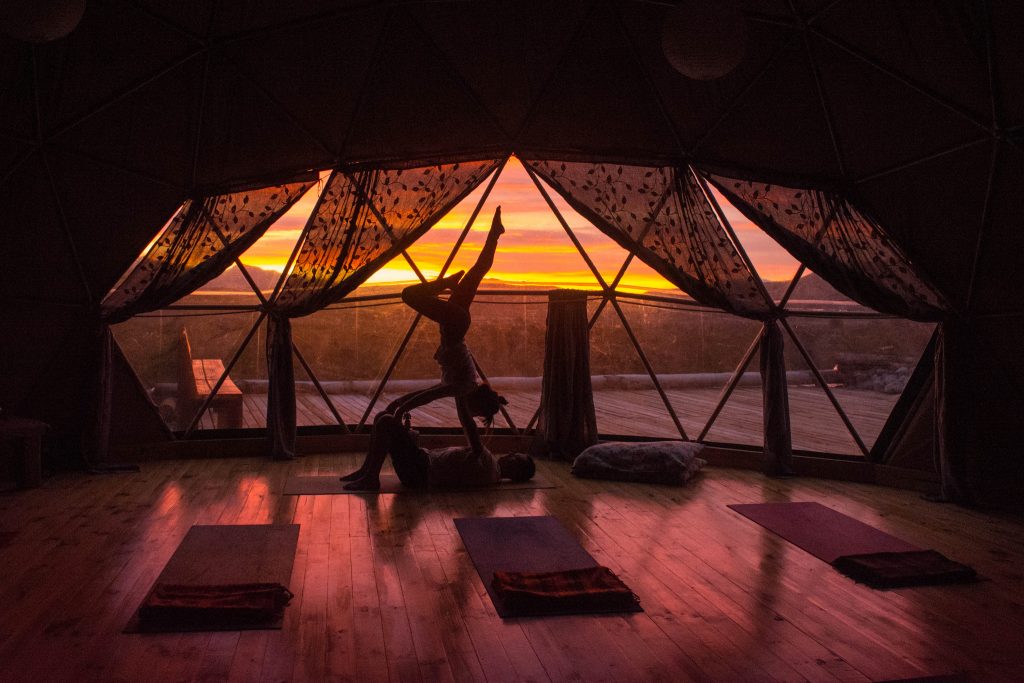 4. World-Class Wine and Cuisine
It's not only good views...Patagonia is also home to some incredible food and wine! After all, Patagonia is a region of two of the world's most famous wine producers: Chile and Argentina. Many of our travelers indulge in a glass or two, and many end up bringing a bottle back in their suitcases!

There's also a variety of flavorful food made from local ingredients in the region. Some dishes incorporate lamb, seafood or Bariloche's famous chocolate.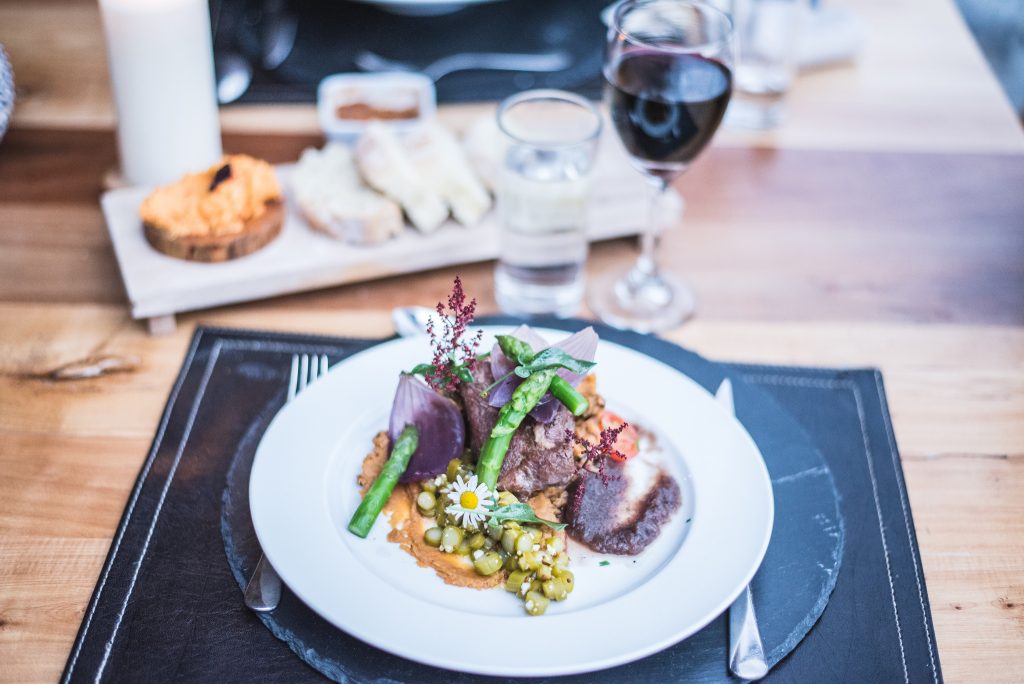 So there you have it! This incredible region mixes scenery, adventure, relaxation and rustic luxury into one fabulous trip. Patagonia is the perfect couples getaway and an amazing way to keep the romance and adventure alive.
Want more information? Give us a shout out at reservations@cascada.travel and we'll help you plan your next romantic escape!