Everyone who has traveled to Torres del Paine National Park knows this is one of the most beautiful places on Earth. With its abundant wildlife, otherworldly landscapes and diversity of shapes and colors, Torres del Paine is the finest national park in Chile's Patagonia. However, the COVID-19 pandemic made it difficult for travelers to visit this dream destination.
In March 2020, the national park was closed for about 8 months and tourism slowly started its recovery in 2021, after some incredibly difficult months for the industry. Now that 2022 is here, you'd be wrong not to add Torres del Paine to your bucket list. The park is accessible again, and this is probably the kind of place we all need after these almost two years of being asked to stay home.
Why should you travel to Torres del Paine in 2022? Here's the complete answer. Ps. Happy new year!
1. Torres del Paine is accessible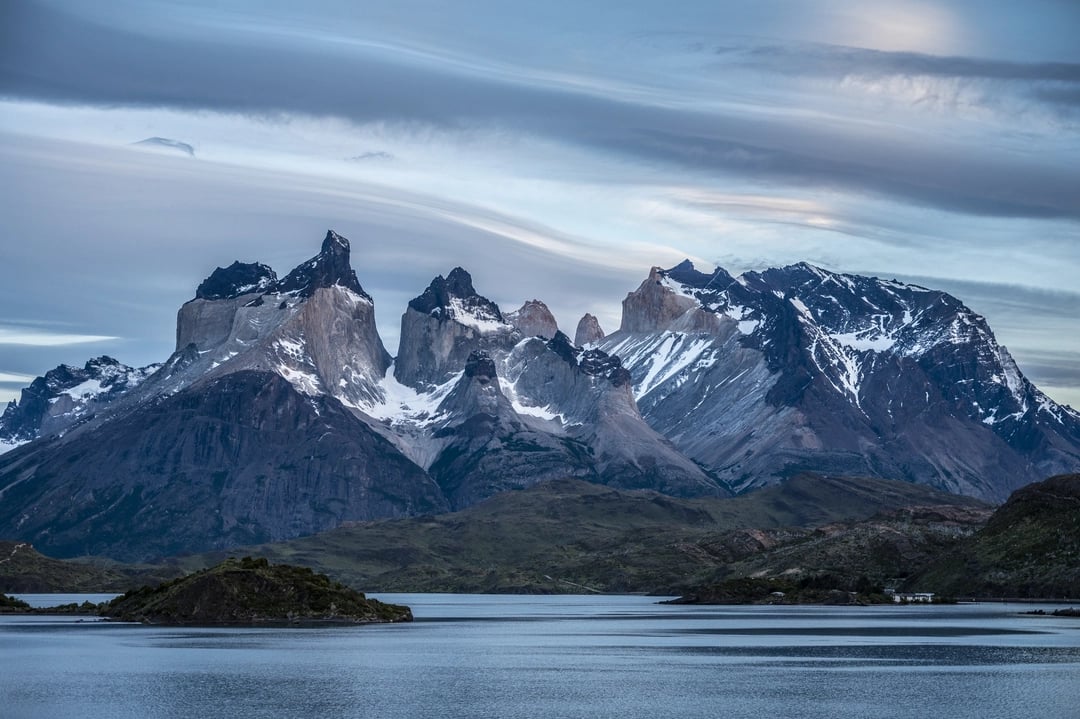 Yes! Chile's borders reopened and while there are some restrictions and rules to follow (check out the updated information on how to enter Chile from abroad here), fully vaccinated travelers can now easily travel to Torres del Paine National Park. In high season, there are regular flights from Santiago to Puerto Natales, a 2-hour drive to the park. And if there are no available flights to Puerto Natales, you can fly to Punta Arenas where you can be picked up and driven to Torres del Paine (a 5 to 6-hour drive). Torres del Paine has never been so close!
2. Torres del Paine is the dream place for physical distancing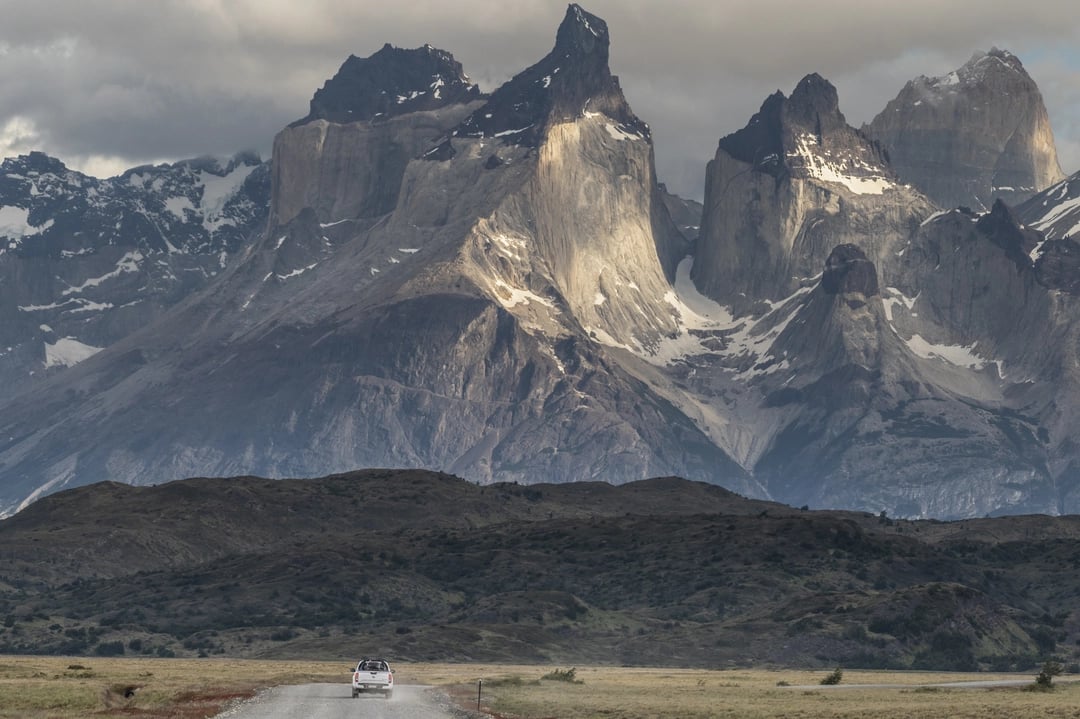 Are you a travel lover that is concerned about the crowds? Great news, Torres del Paine has plenty of space (227.298 ha) for you to explore. Tourism in Torres del Paine is experiencing a slow recovery, and according to UNWTO pre-pandemic levels of travel may not be achieved before 2024. This means you won't find many crowds in the park, even in the most popular trails such as the towers' base. A cool thing if you're looking for a safe destination in times of COVID!
We hope 2022 will be a better year for international travel, and we're convinced that this is the best year for travelers trying to escape from the crowds. If you want to hike, meditate, practice Yoga, or simply disconnect from the daily chaos, Torres del Paine is your dream destination!
3. EcoCamp Patagonia, the best place to stay in Torres del Paine, is open!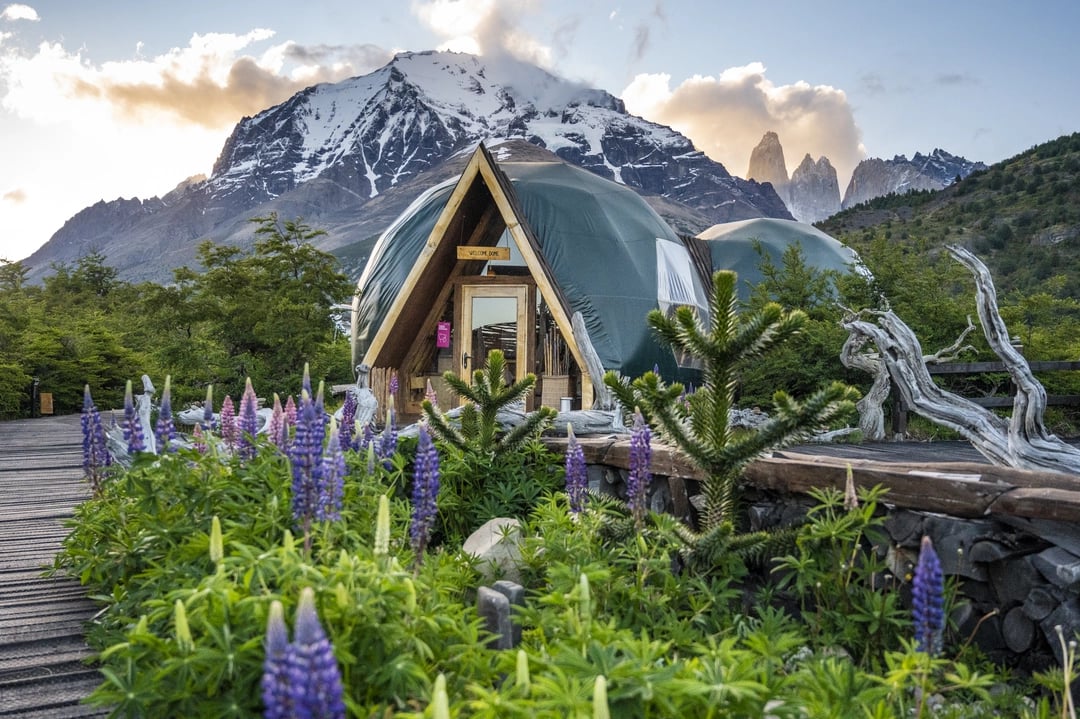 EcoCamp Patagonia, the world's first geodesic hotel, closed its doors in March, 2020 due to the pandemic outbreak. But after a year and a half of unprecedented difficult times, EcoCamp reopened in September 2021 with the same spirit of community and sustainable accommodation in the very heart of Torres del Paine National Park.
EcoCamp may be the best place in Chile's Patagonia to connect with fellow travelers while exploring one of the most stunning places on Earth. It offers no WiFi (looking for a Digital Detox? Here you are!) but a connection you'll never forget. It is also a safe place to stay (considering the current context), with small groups and plenty of new friends you'll make along the way. If you're looking for a great starting point to get to know the local wildlife and hike on the trails in 2022, EcoCamp was made for you.
4. Torres del Paine is the most beautiful place for hiking (and you need a hike in 2022)!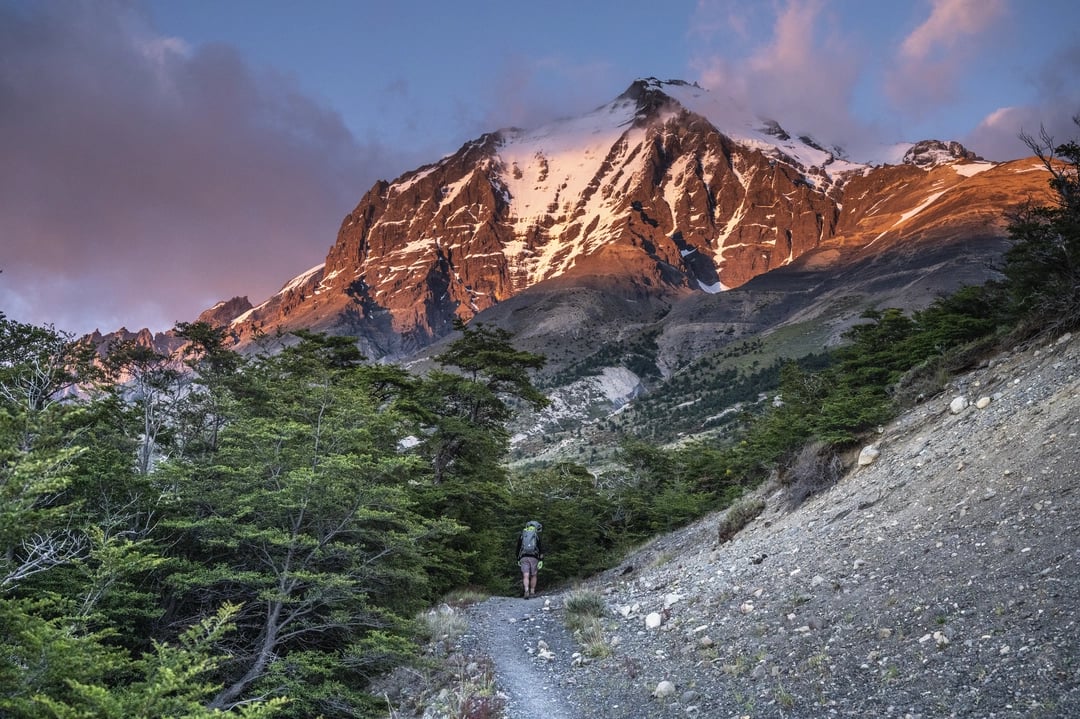 Are you an active traveler? Torres del Paine National Park has the most spectacular trails in South America, namely the W Trek and the Torres del Paine Circuit ("O Trek"). These multi-day hikes are mainly recommended for experienced hikers, though beginners may opt for the shorter version of the W Trek. Whichever hike you choose, you DO need a hike. The lock-downs have been affecting our mental and physical health, and the need for an adventure has never been so important.
Chile's best national park also has some easy hiking trails you can do for a full or half-day, including the highlights of the W Trek (towers' base, French valley and Grey glacier). And if you prefer horseback riding, kayaking or mountain biking, this is also the place you're dreaming of!
5. 2022 is a great year to spot wildlife in Torres del Paine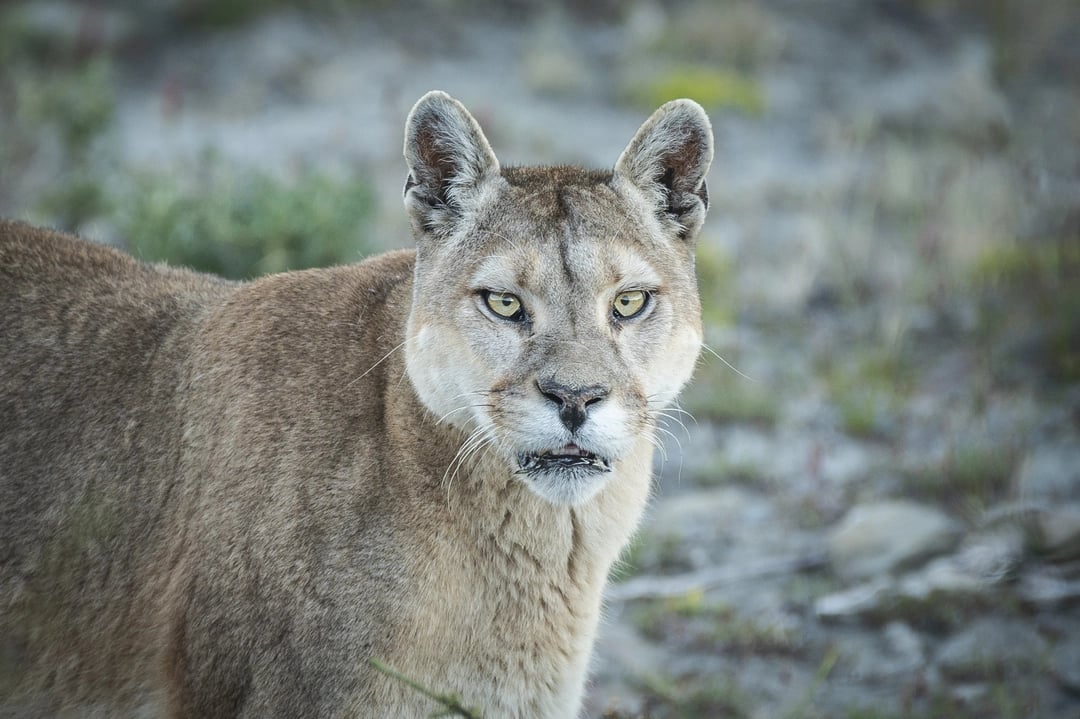 Patagonia's wildlife is fascinating, and Torres del Paine is the icing on the cake when it comes to animals. Here, you will find some of South America's most beautiful animals, such as pumas, guanacos, condors and the endangered South Andean deer (huemul). It is actually the best place in the continent for puma tracking, with a huge density of pumas and fantastic opportunities to photograph them with the spires as a background.
The pandemic surely had an effect on the behavior of local wildlife, with almost no tourists in the area for about a year. It doesn't mean animals will be closer, but it definitely means wildlife spotting opportunities should be great in 2022!
6. Torres del Paine is amongst the safest destinations to visit in times of COVID-19
You're probably tired of hearing about the pandemic. And Torres del Paine is a great choice if you want to escape from the bad news. But it is also a safe destination to visit in times of COVID-19, with the highest vaccination rate in the country. Chile is a global champion when it comes to vaccination against COVID-19, with around 90% of its population fully vaccinated against the virus. In Chile's Magallanes region, numbers are positive and while it constantly evolves, we trust 2022 will be a good year for Chile's southernmost region.
Hotels adopted health and hygiene protocols to ensure a safe travel experience in Torres del Paine National Park. For instance, EcoCamp Patagonia made the use of masks compulsory for all team members, and physical distancing is guaranteed in all indoor spaces. Besides, I bet you'll be outside exploring the park during the day, where you won't even have to use a mask!
7. Torres del Paine, the vibe you need for a good 2022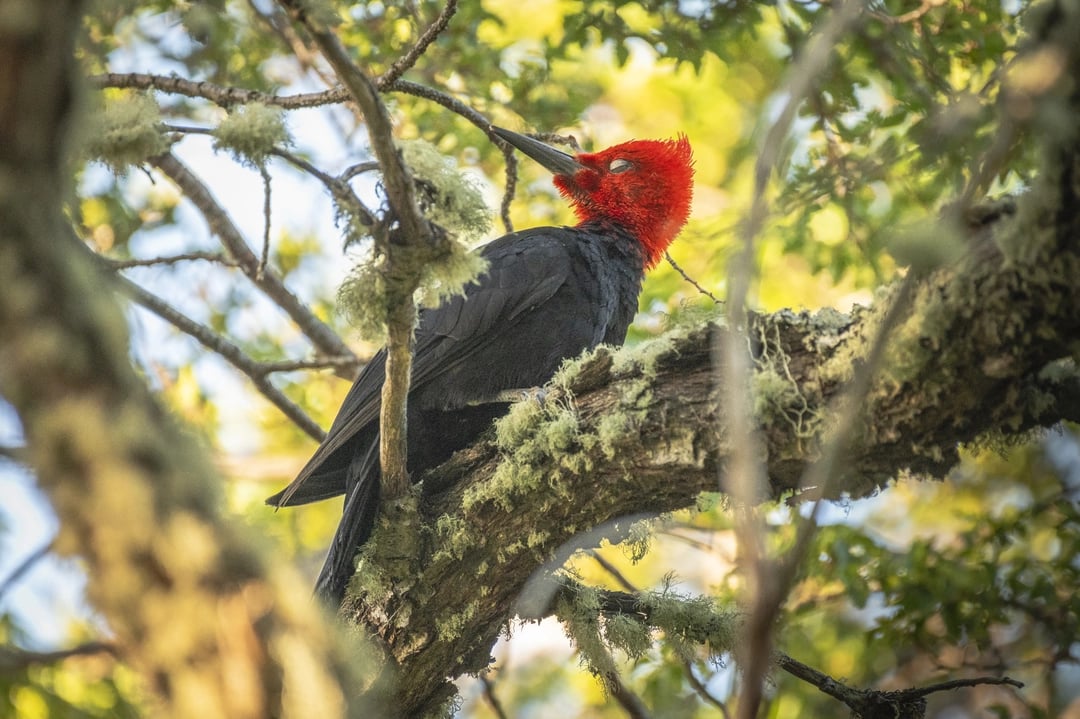 "Disconnect to better reconnect". Most of us need to unplug for increased happiness, and Torres del Paine is the ideal destination for such a thing. Yoga lovers consider the national park an amazing place for a Yoga retreat, and the Yoga dome at EcoCamp will offer you the most stunning place for a yoga session at sunrise.
Torres del Paine attracts like-minded travelers seeking peace in nature, and you'll be happy to reconnect with people who love being outside. But because images are sometimes more powerful than words, check out our new short film "Reconnection" that sums up why you need a trip to Torres del Paine National Park in 2022.
Fancy an epic adventure in Torres del Paine National Park? Check out our programs!