Curious what's going on around Patagonia? We've got you covered. Check out a roundup of our favorite links about the region, containing both inspirational and informative content:
"Photographer Captures Magic of Patagonia in a Stunning Set of Images" (Daily Mail) - Discover the incredible work from Finnish photographer Konsta Punkka, who recently came to Torres del Paine to photograph pumas and other native fauna. Get a sneak peek of his brilliant work below.
"Let's Make the World Wild Again" (TED Talk) - Environmental advocate Kristine Tompkins speaks about restoring the health of our planet. Both Kristine and her husband Douglas have dedicated many years to protecting the land and restoring ecosystems in Patagonia. While Douglas sadly passed away a few years back, Kristine continues to advocate and lead projects in the region. Click the link above to watch her TED Talk.
"How to Pick an Eco-Friendly, Sustainable Hotel" (Condé Nast Traveller) - Sustainability is important in places as wild as Patagonia. By practicing environmentally-conscious tourism, we stand a better chance of keeping our natural spaces healthy and pristine for generations to come. Learn how to pick green accommodation on your next holiday.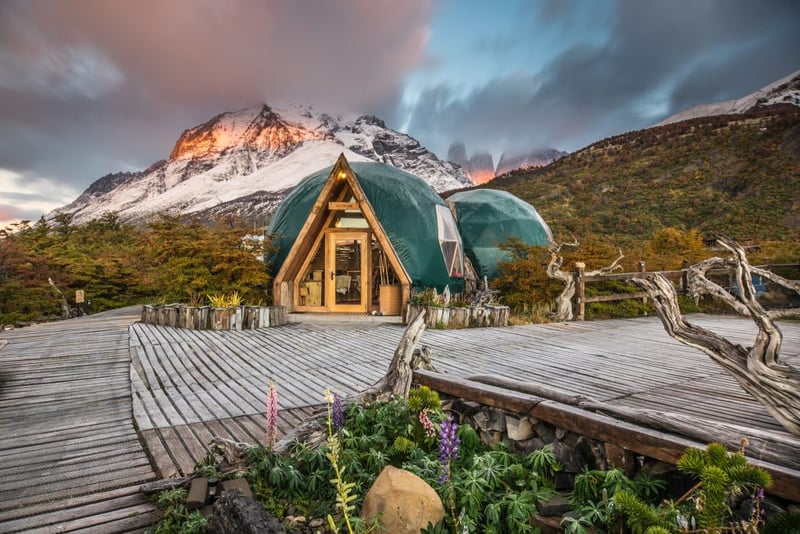 "How Tour Operator Cascada Expediciones is Keeping the Adventure Alive" (Adventure Travel News) - During the COVID-19 pandemic, our hotel EcoCamp and partner company Cascada Expediciones are working hard to provide a safe and inspiring adventure this upcoming travel season. See how we are keeping the adventure alive!
"EcoCamp is an Environmentally Friendly Destination for Couples Who Want to Get Away" (Dating Advice) - Many couples are escaping to Torres del Paine and other places in Patagonia for a romantic getaway. EcoCamp receives many couples each season. In fact, we've even had an engagement and various symbolic weddings! Check out the article above to learn more about EcoCamp's fun and romantic experiences here in Patagonia.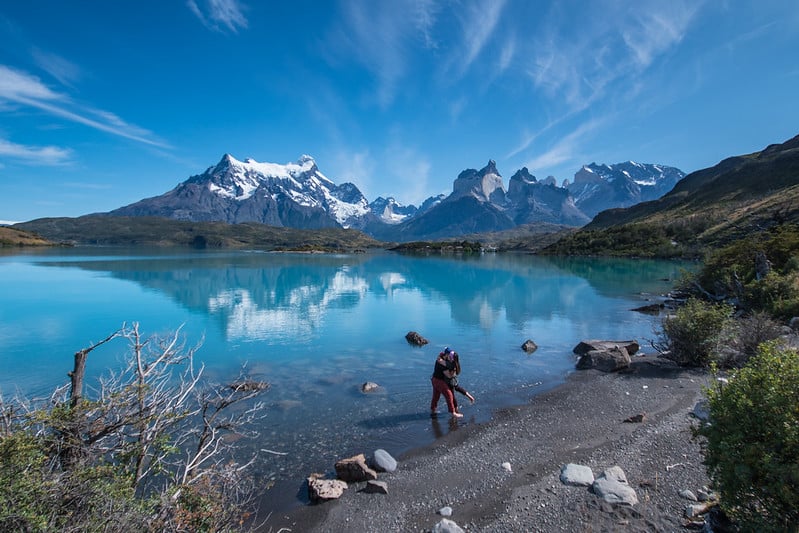 "Researchers in Chile Unearth 74 Million Year Old Mammal Teeth" (Reuters) - There's been an incredible new discovery right here in Patagonia! Learn more about this ancient fossil finding.
"Protocols to Prepare for the Reopening of the Post Pandemic Tourism Industry" (Chile Trade News) - To protect both travelers and workers in the tourism industry, the Chilean government is preparing a list of protocols for companies to follow upon reopening. Take a look and see what you can expect.
**Also if you missed it --- catch up on EcoCamp's new hotel and tour policies post COVID-19 lockdown. We are working hard to keep our travelers safe, while continuing to offer the adventure of a lifetime!

Want to learn more about the beautiful region of Patagonia? Check out our downloadable guide "The Patagonia Way" or get in touch with our team at reservations@cascada.travel.