Ready for the ultimate family vacation? Take a trip that is safe, stress-free and filled with epic adventures for all ages and abilities: EcoCamp Patagonia's Wildlife Safari. It's a once-in-a-lifetime experience set at EcoCamp Patagonia, the world's first geodesic dome hotel located in the heart of Torres del Paine National Park.
The program ranges from four to seven days in length and is designed with the whole family in mind, bringing you and your loved ones to some of the most stunning viewpoints and natural wonders through active daily activities.
Keep reading to learn what EcoCamp's Wildlife Safari has to offer and why this adventure is the ultimate family vacation you cannot miss.
Enjoy a Range of Activities
Choices, choices, choices! The best part of a Wildlife Safari with EcoCamp is the abundance of daily choices.
Each day, travelers pick from one of three excursions around Torres del Paine, allowing each family to plan their own perfect itinerary. Not to mention, every adventure is extraordinary and shows off beautiful Patagonian landscapes like the French Valley, base of the Towers, Laguna Azul and more. It's also a great chance to spot native fauna, like condors, foxes or pumas!
Excursions typically include either a nature walk, boat ride or trek, varying from easy to challenging in level. Kids as young as six years old can participate and older adults with a good fitness level are welcomed too.
To learn more about what's offered each day, check out our itinerary page here.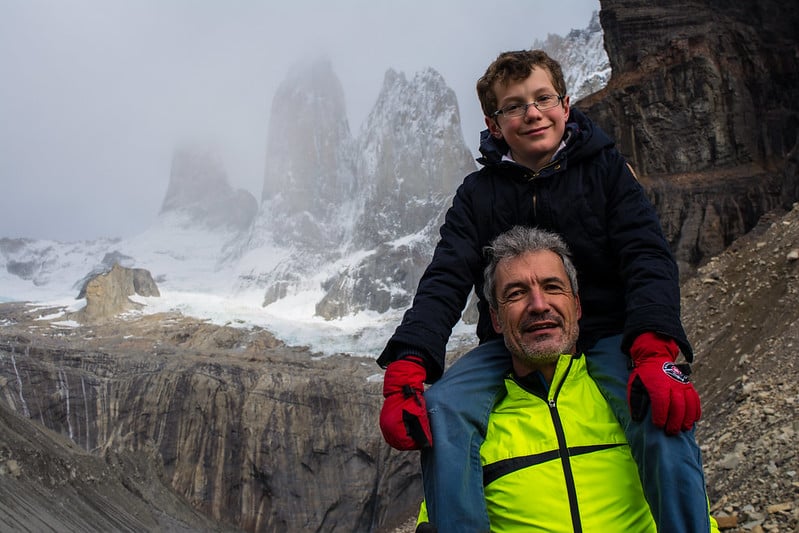 Connect with the Natural World
Nowadays we are so connected to our phones, tablets and computers that we often forget to plug into the physical world around us. But at EcoCamp, we don't have any wi-fi available. However, we like to say that we have the best "connection."
A trip to EcoCamp is an opportunity to disconnect from the Internet and reconnect with the incredible natural world, your family members and other fellow travelers.
Relax in Cozy Domes
After a long day of adventure, there's nothing sweeter than coming back to a cozy eco-dome, good company and plate of tasty food.
Here at EcoCamp, we take pride in our simple, yet homey accommodation options. In addition to our Community and Yoga Domes, there are four types of bedroom domes available: Standard Dome, Superior Dome, Suite Dome and Suite Dome Loft.
For families with children or groups of four, the Suite Dome Loft is a perfect option and comes with all the amenities, like a wood burning stove and private bathroom. The three other domes are great for groups of two or three, varying in size and amenities. Click to learn more about our different bedroom domes here.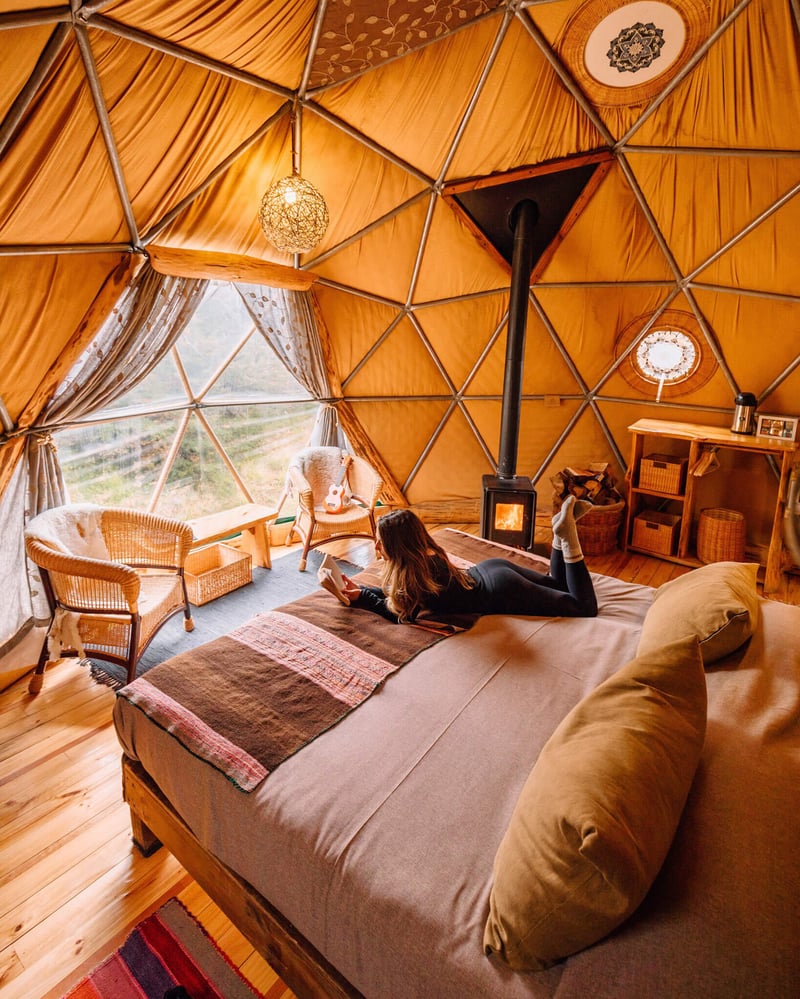 Learn About Sustainability
Between this year's super-storm hurricanes and mass wildfires, climate change is on the top of many travelers' minds (and ours!). Here at EcoCamp, we are committed to putting the environment first and aim to provide a completely sustainable travel experience in Torres del Paine.
Roughly 95% of the energy at EcoCamp comes from solar and hydro sources and any nonrenewable energy is offset at the end of each season. We also employ composting toilets, a biofiltration system, raised walkways and other eco-friendly practices. To teach travelers about it, we offer a Sustainability Tour led by EcoCamp's Chief of Sustainability and Social Responsibility. It's a great way for adults and children alike to learn about environmental protection and innovative, sustainable solutions.
Travel with Fewer Risks and Better Protection
Lastly, EcoCamp is fully committed to protecting its travelers, especially during these uncertain times. We have flexible travel policies put in place, making it easy to reschedule a trip if need be.
Additionally, we are taking new safety precautions and even producing our own EcoCamp masks for travelers. Take a look at what to expect on a trip to EcoCamp post COVID-19 lockdown here.
*
To learn more about EcoCamp's Wildlife Safari program, check out the itinerary here. Also get in touch at reservations@cascada.travel to see if this trip is right for your family. We can't wait to hear from you!