You can't travel now, but no one can stop you from dreaming. Here's a bit of help with a selection of the most awesome pictures of EcoCamp Patagonia, the world's first geodesic hotel built in 2001 in the wilds of Torres del Paine National Park (Chile). These domes were designed in a sustainable way, using renewable energy and optimizing natural light in a fragile ecosystem. All of them were built in wooden walkways and all travelers use composting toilets (the compost is used for soil regeneration).
You get it: EcoCamp is not just a hotel. But it looks great in pictures, and these pictures tell a story (check out these awesome shots of EcoCamp by travelers!). A story of a place that has been evolving*, always with deep respect for nature. Here, travelers hike, connect to nature and each other, make new friends in the community domes and marvel at the raw beauty of the surroundings. It is true the surroundings make it shine when it comes to photography: the domes were built at the foot of the Torres del Paine mountain range, with plenty of wildlife and a spectacular view of the granite spires that gave the national park its name. Now enough with the description, let's enjoy the visit of this beautiful, sustainable and remote Patagonia location.
Welcome Dome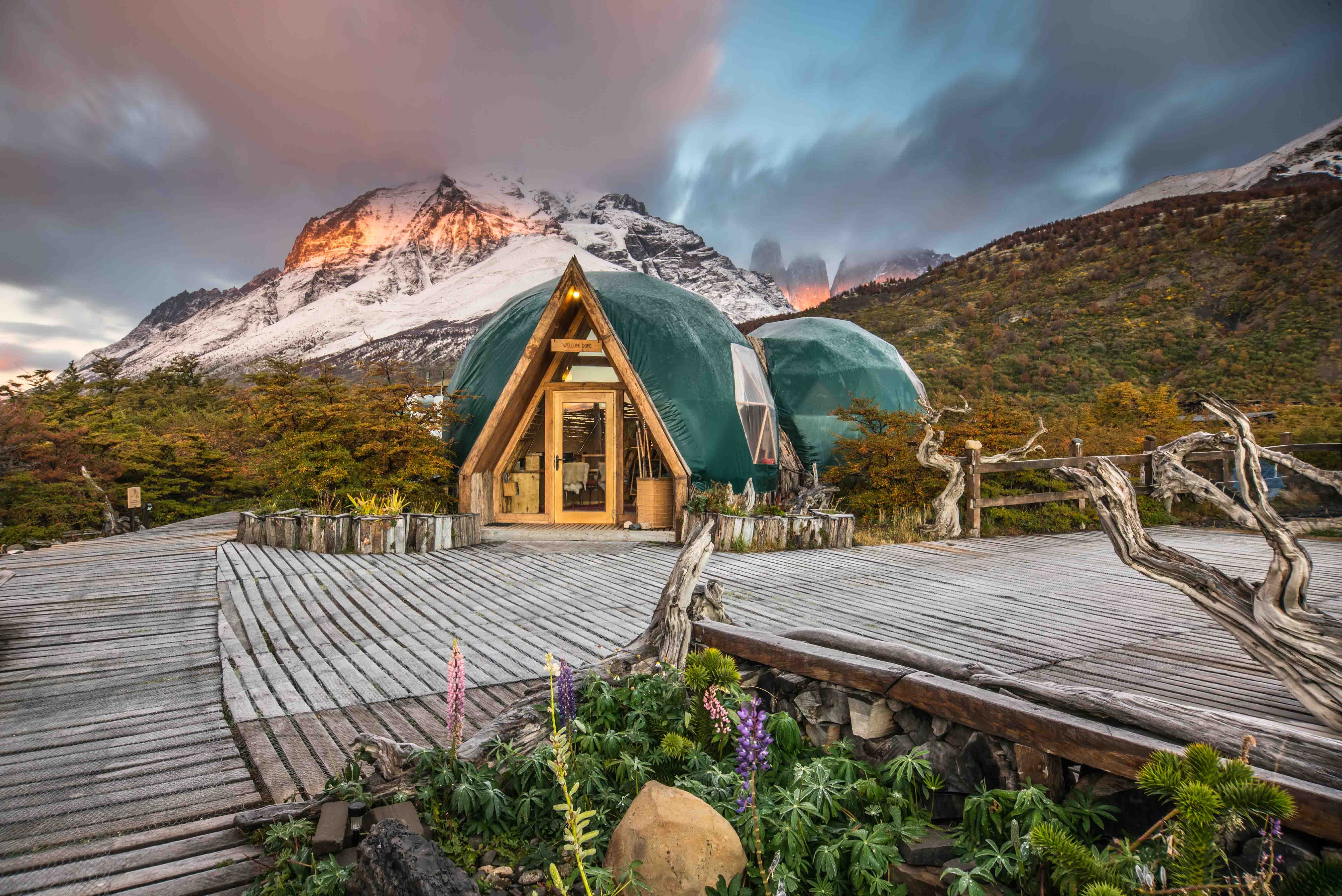 Maybe the most classic postcard of EcoCamp Patagonia, a location with the towers and Mt. Almirante Nieto in the background. This is the front desk of the hotel: these are actually two interconnected domes, with a gift shop dome.
Community Domes by night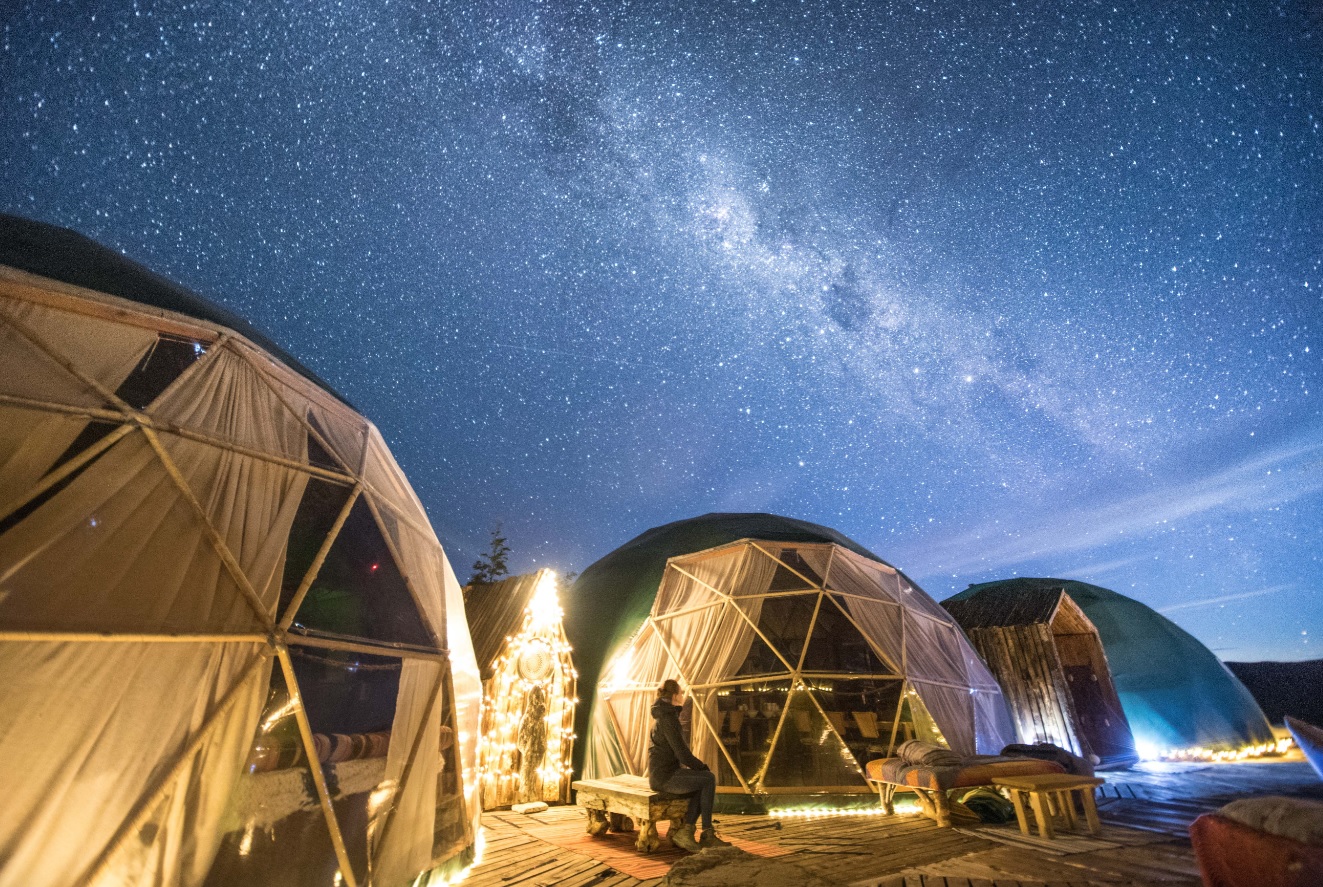 With a vast terrace surrounded by nothofagus trees, the Community Domes are a great place to socialize – but also to relax outside. And if you're lucky with the weather, you may witness how epic the milky way is here in the south.
Suite Dome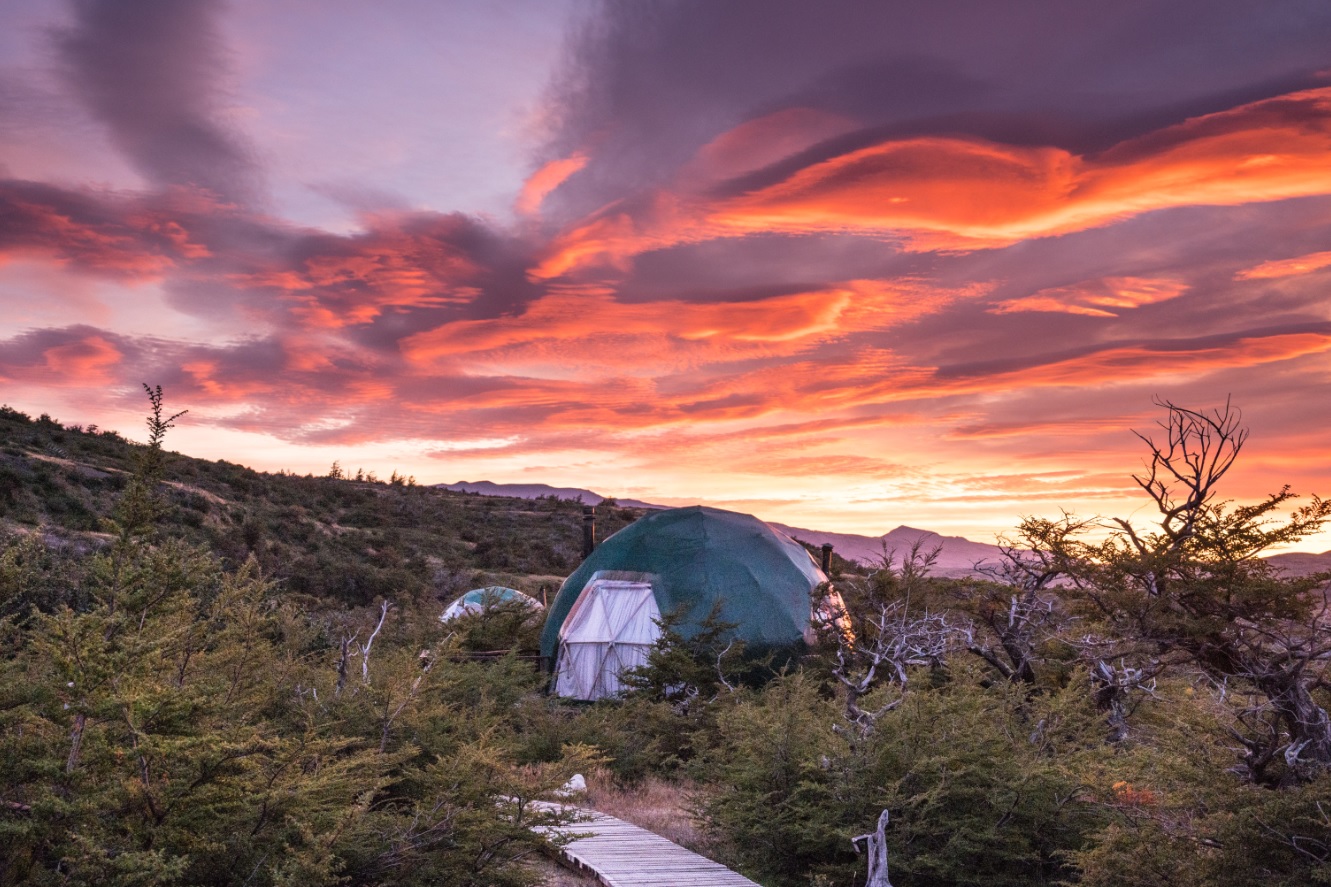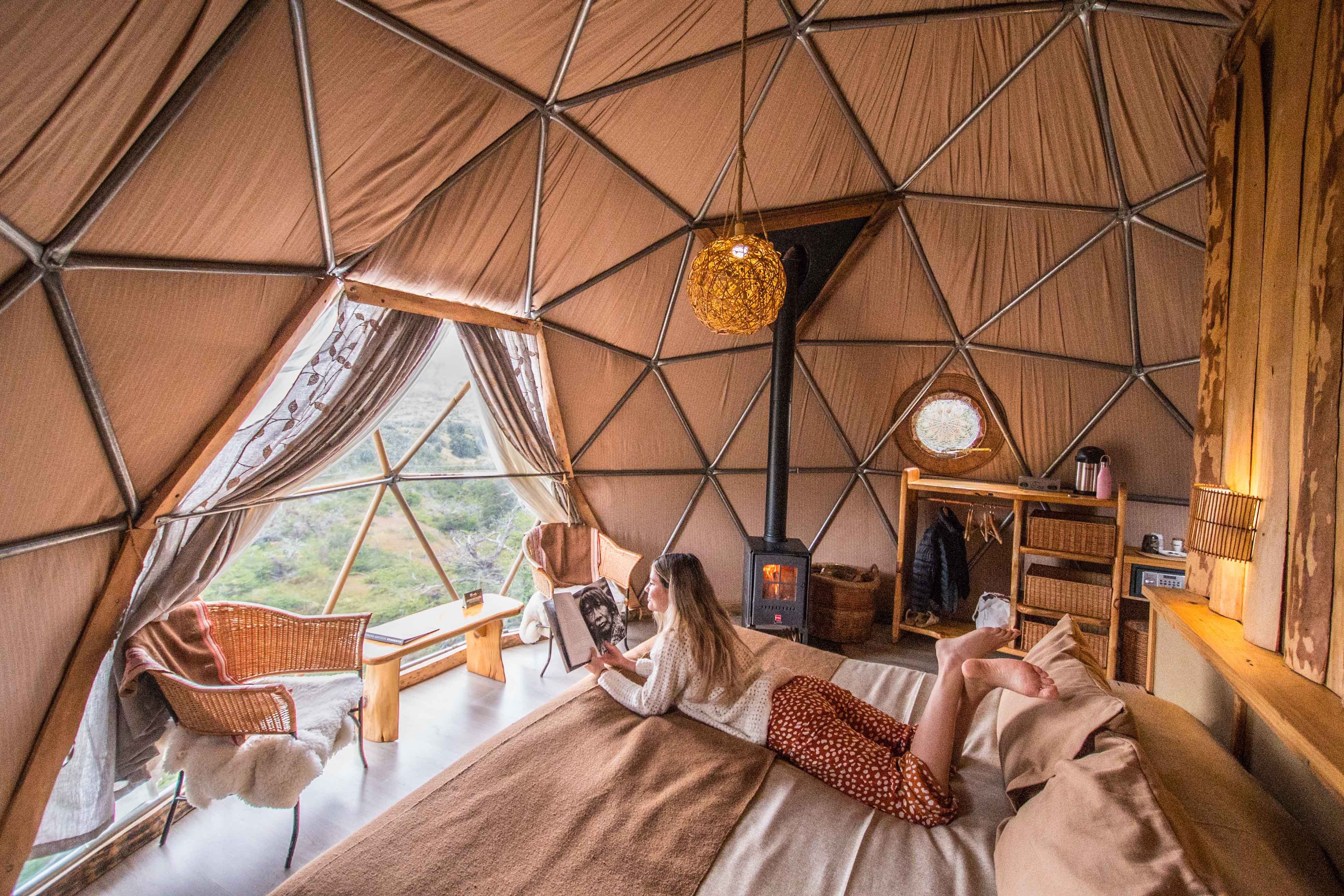 No wonder why the Suite Dome is our clients' favorite dome. 28m2/300ft2 of comfort with private bathroom and a cozy bed near the fire. There are 16 Suite Domes at EcoCamp – 3 of them were made bigger to welcome up to 4 persons so if you travel with children, you may like that option.
Superior Dome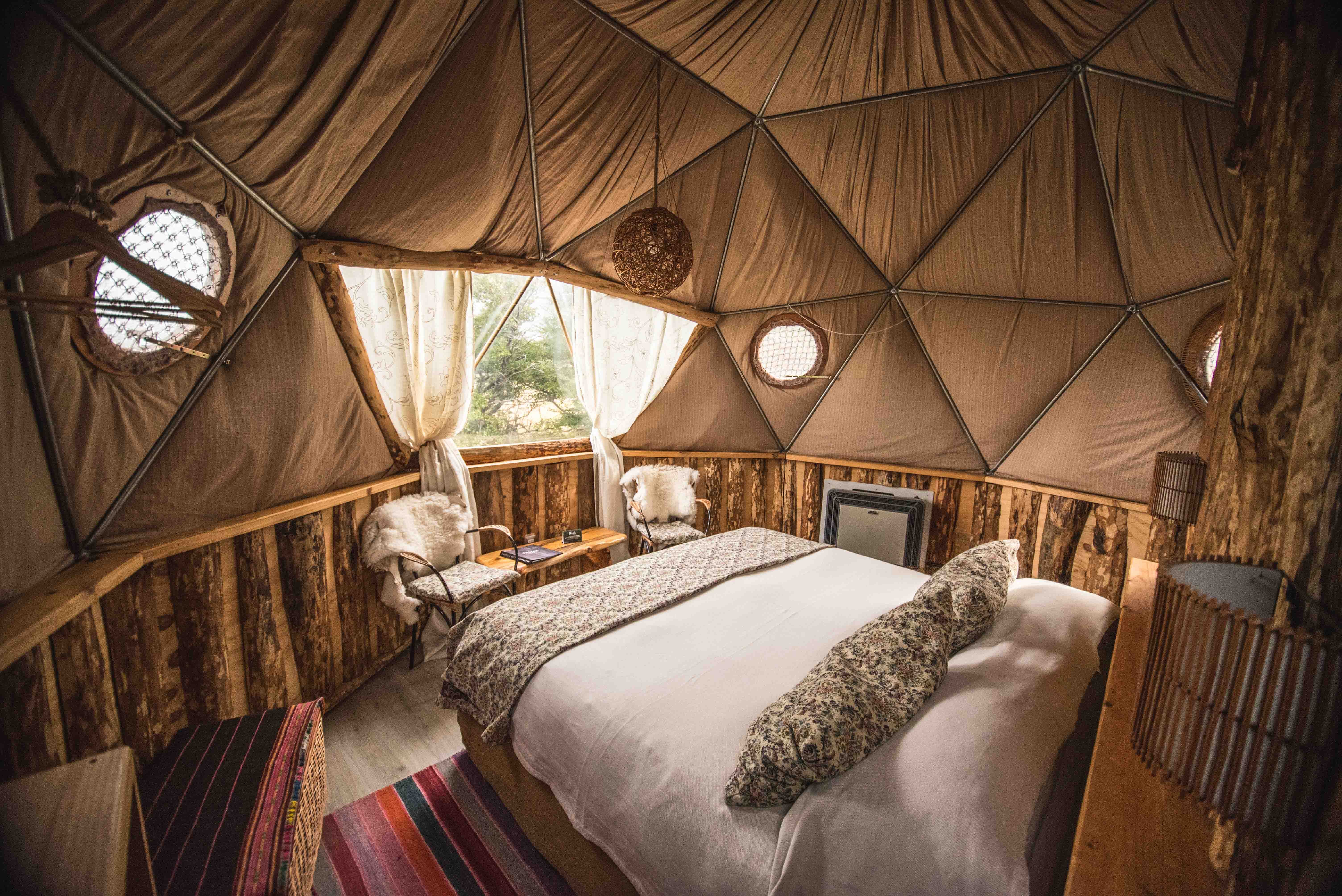 There are 4 Superior domes at EcoCamp. With their 23mt2/250ft2, they are a good option if you're okay with less space than a Suite Dome, but still want privacy. There is a propane gas heater in each dome, private bathroom and a warm bed that feels like heaven after a day exploring the park.
Standard Dome
Standard domes are the roots of EcoCamp – they were the first domes ever built here. With their 10mt2/108t2, they are bigger than regular tents but are a great reminder of how cool it is to camp in the wild. There is no heating, no electricity and travelers use a (cozy) shared bathroom. But hey! Simplicity is amazing, isn't it?
Wellness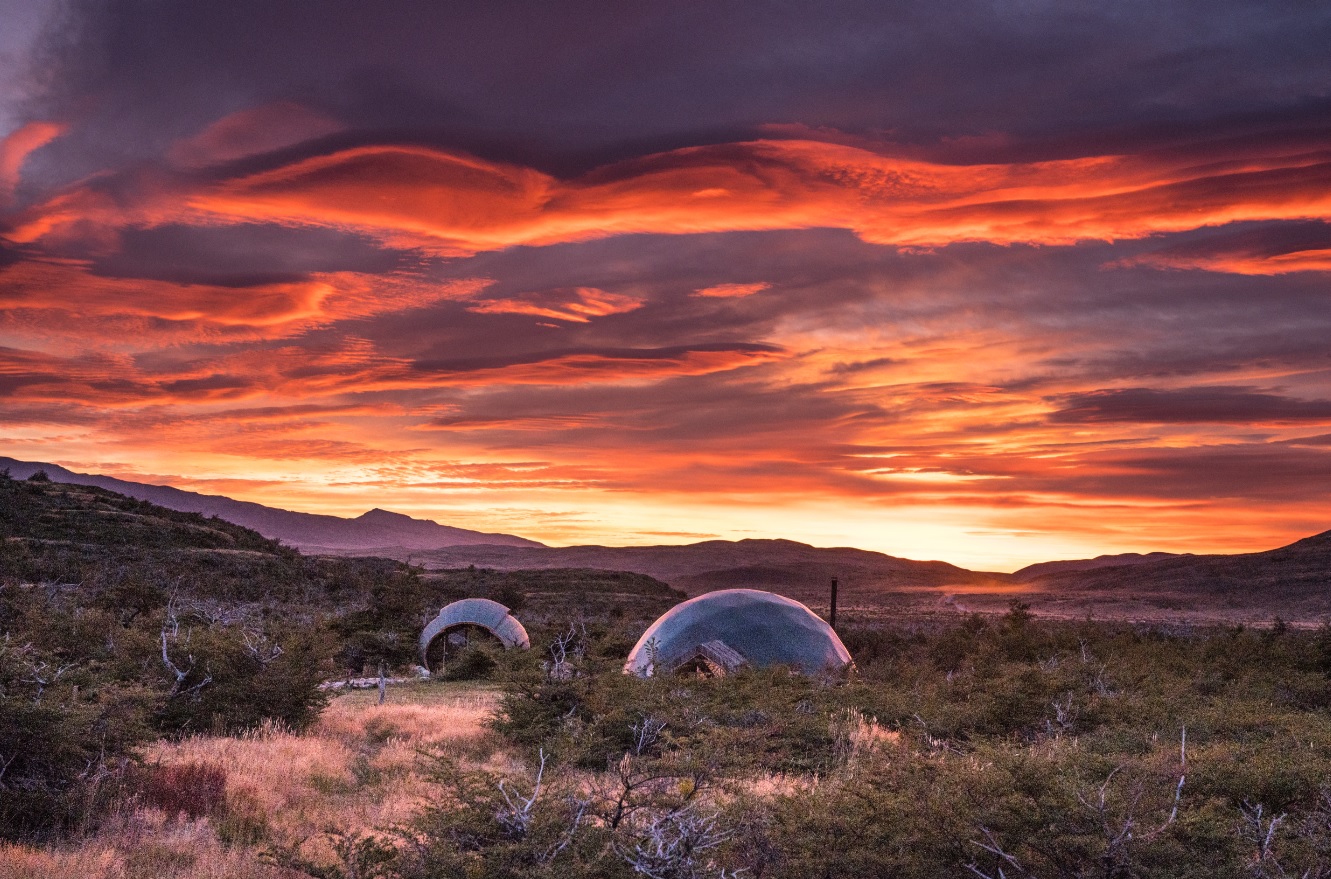 With a massage room and a Yoga Dome, there is everything at EcoCamp to warm up for the hike, stretch or simply relax after a day sweating on the trails. Some prefer to do so at sunrise, and we can easily understand why.
"Man Keokén" Massage Room
Man Keokén was inspired by the concept of awakening light from darkness, as signified by its name in the language of Patagonia's original people, the Aónikenk. It means "the cave where the sun rises." This concept of the awakening of light from darkness inspired this new space, where you can enjoy three different types of massages (relaxation, tissue and muscle, and localized) with the use of natural oils like coconut and hot stones.
Yoga Dome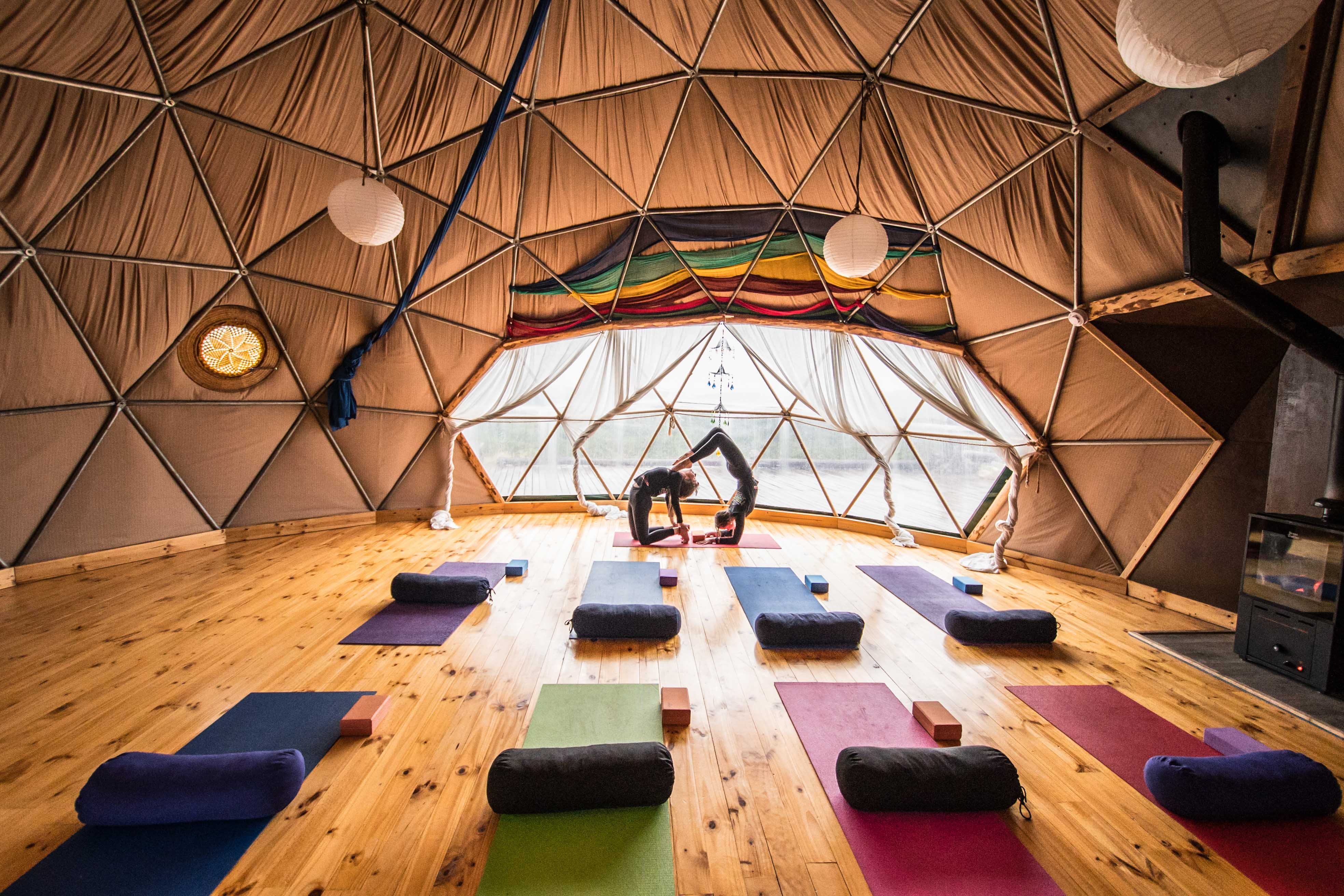 With daily classes (both early morning and afternoon), the Yoga dome is a place to enjoy the quietness of the "far south" with the local yoga instructor. You'll feel connected to nature instantaneously.
Bar Dome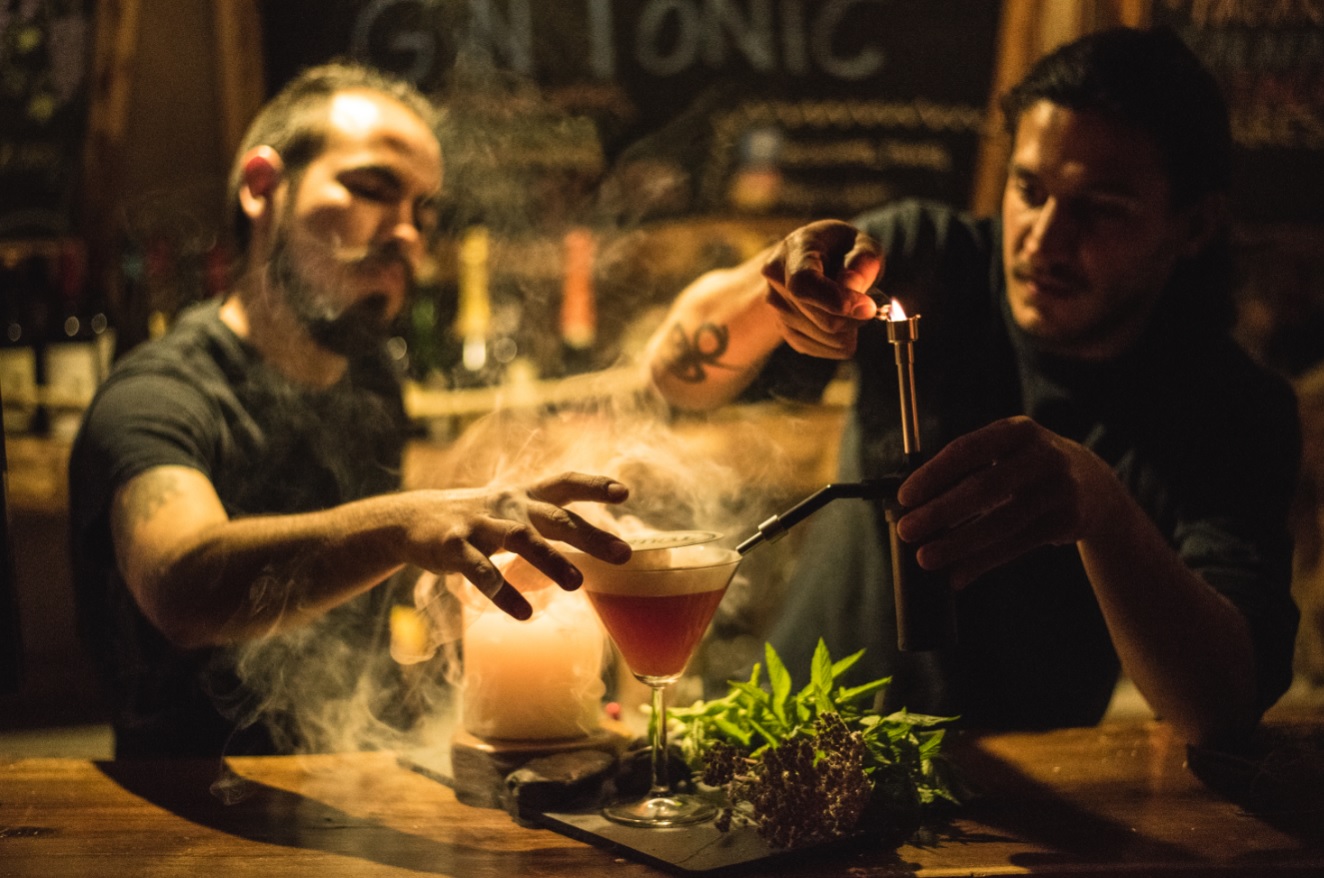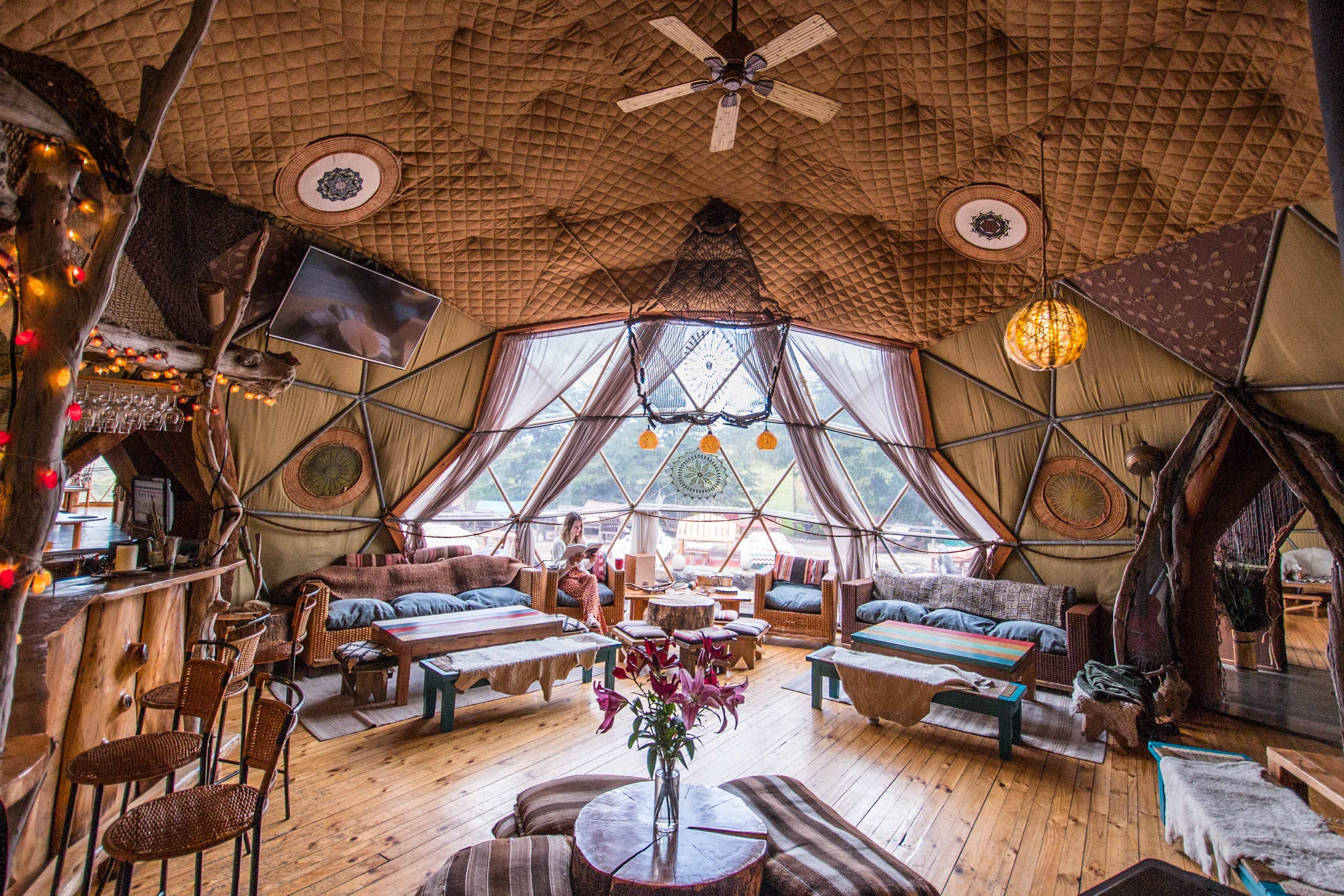 Easily the hikers' favorite place especially after a long day hike. This is probably where you're gonna end if you hike to the towers' base (whether you choose the shower before or after the bar is up to you). Apart from the great mixology, there is a unique mood which you may get a glimpse of thanks to these pictures. Here, guides do their daily briefings, you get to know fellow travelers, there are regular events – EcoCamp talks with passionate speakers, live music, etc. – or you can spend part of the afternoon reading a book with a fresh beer. Sounds good, right?
Living Dome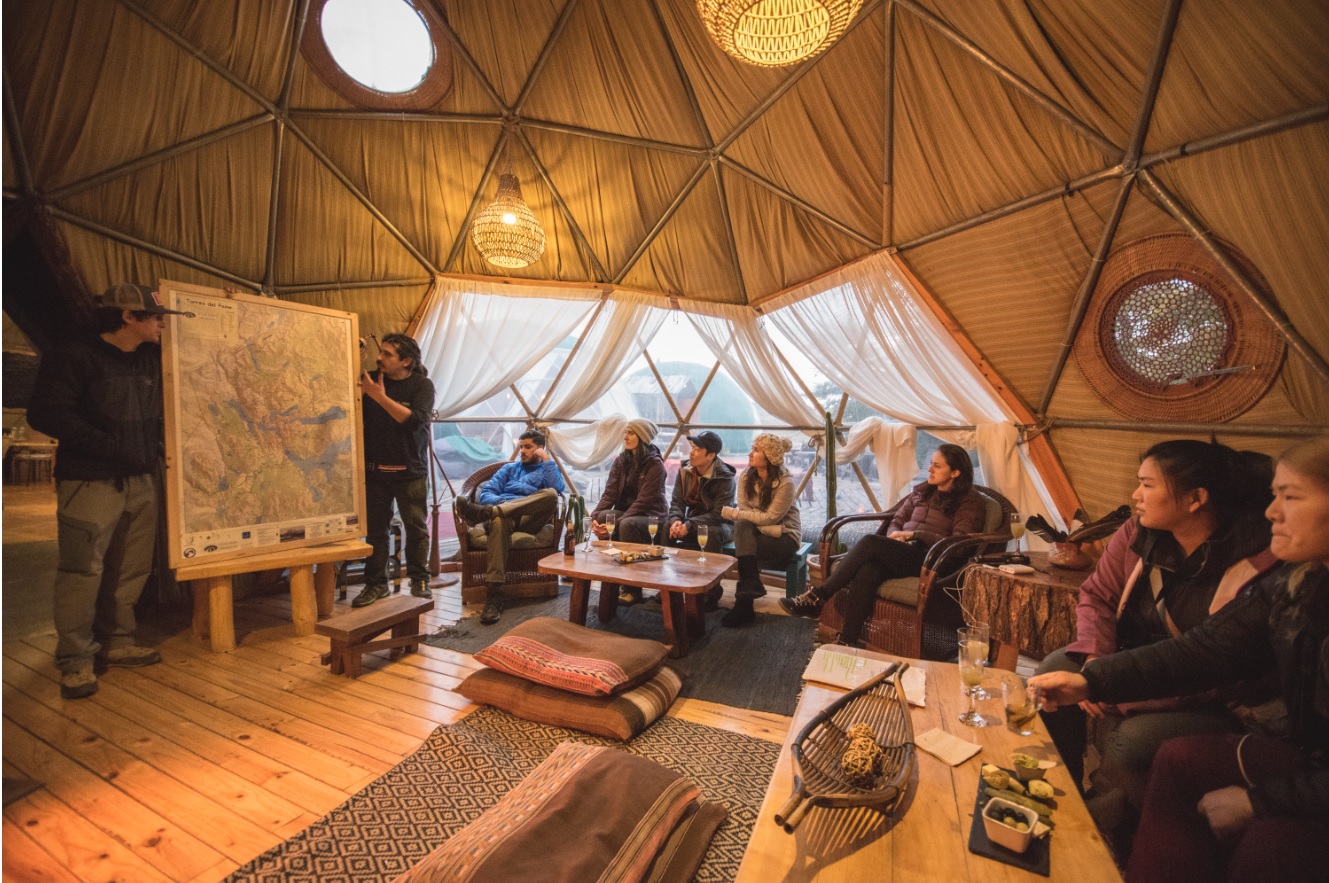 This is the place for those who look for quietness. Here, there is no music, no TV, but there are free books you can read and the birds singing outside so you can have a great time just sitting down and forget about the notion of time.
Food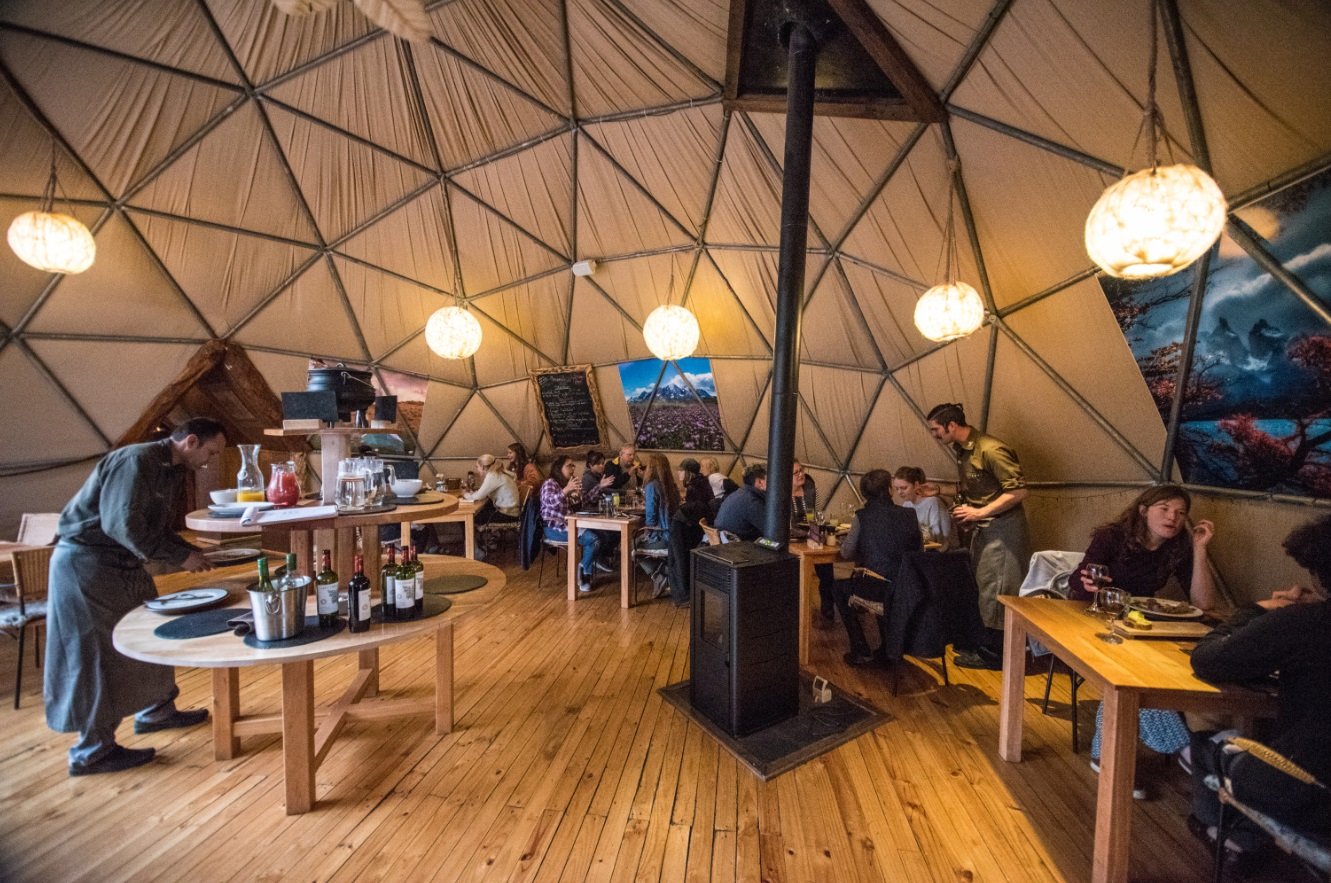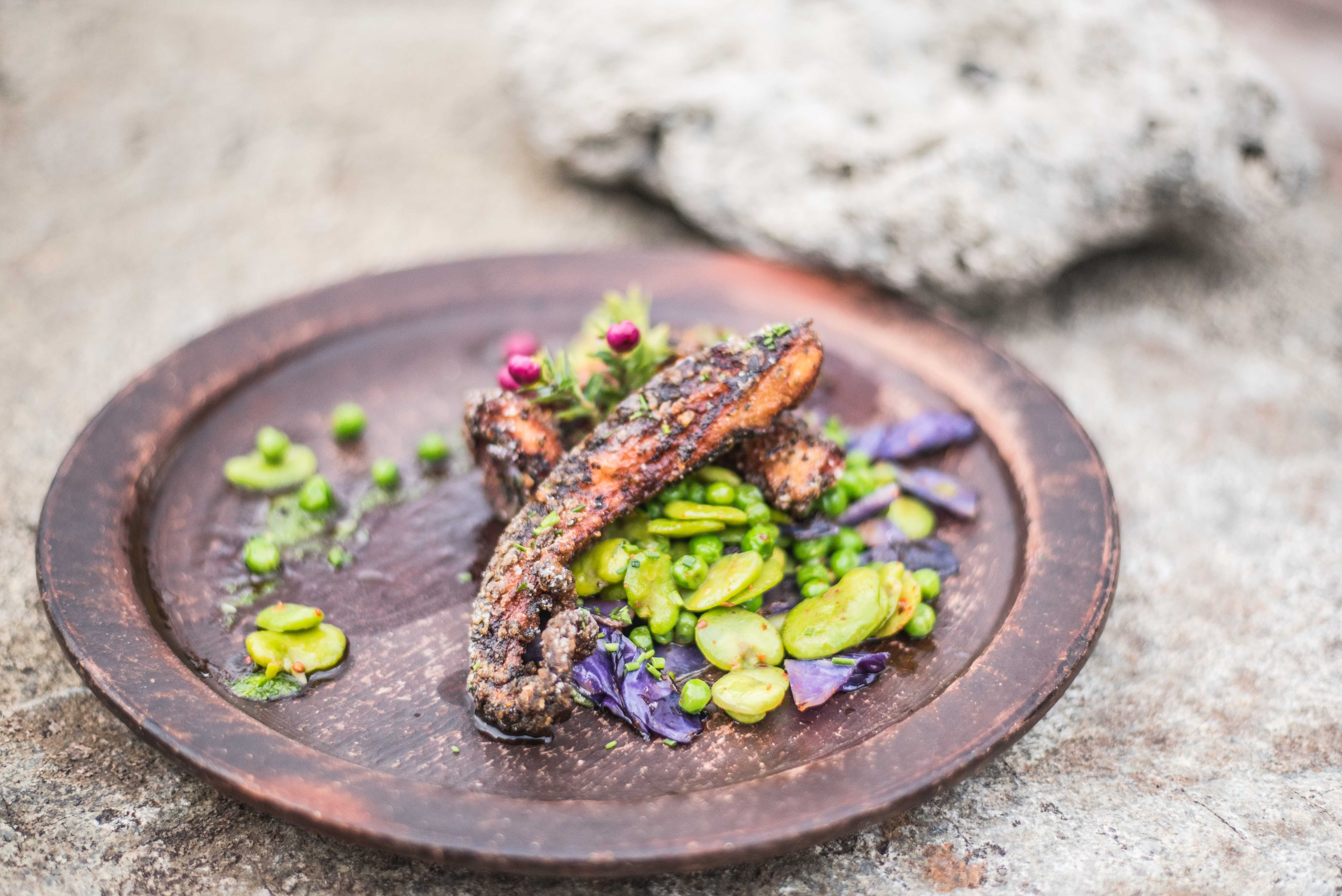 Food matters, especially when you're active during the day. And because EcoCamp is a sustainable hotel, the food is eco-friendly too. Organic food that comes from local farmers (Puerto Natales), options for everyone – whether you are a fish or meat lover, a vegan or eats gluten-free food – that can be shared with link minded travelers. All of this served by friendly waiters, and prepared with love by our kitchen staff. What else?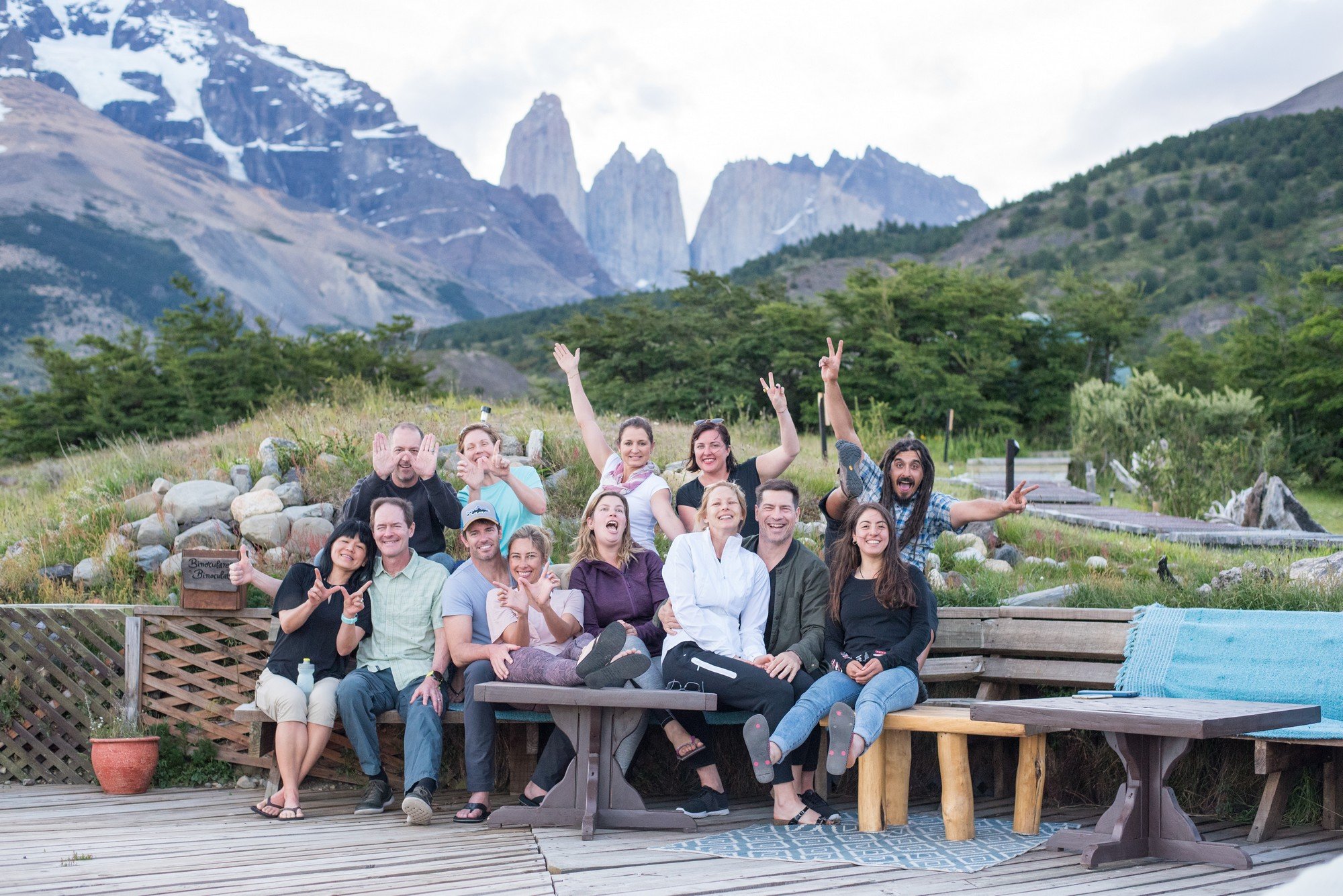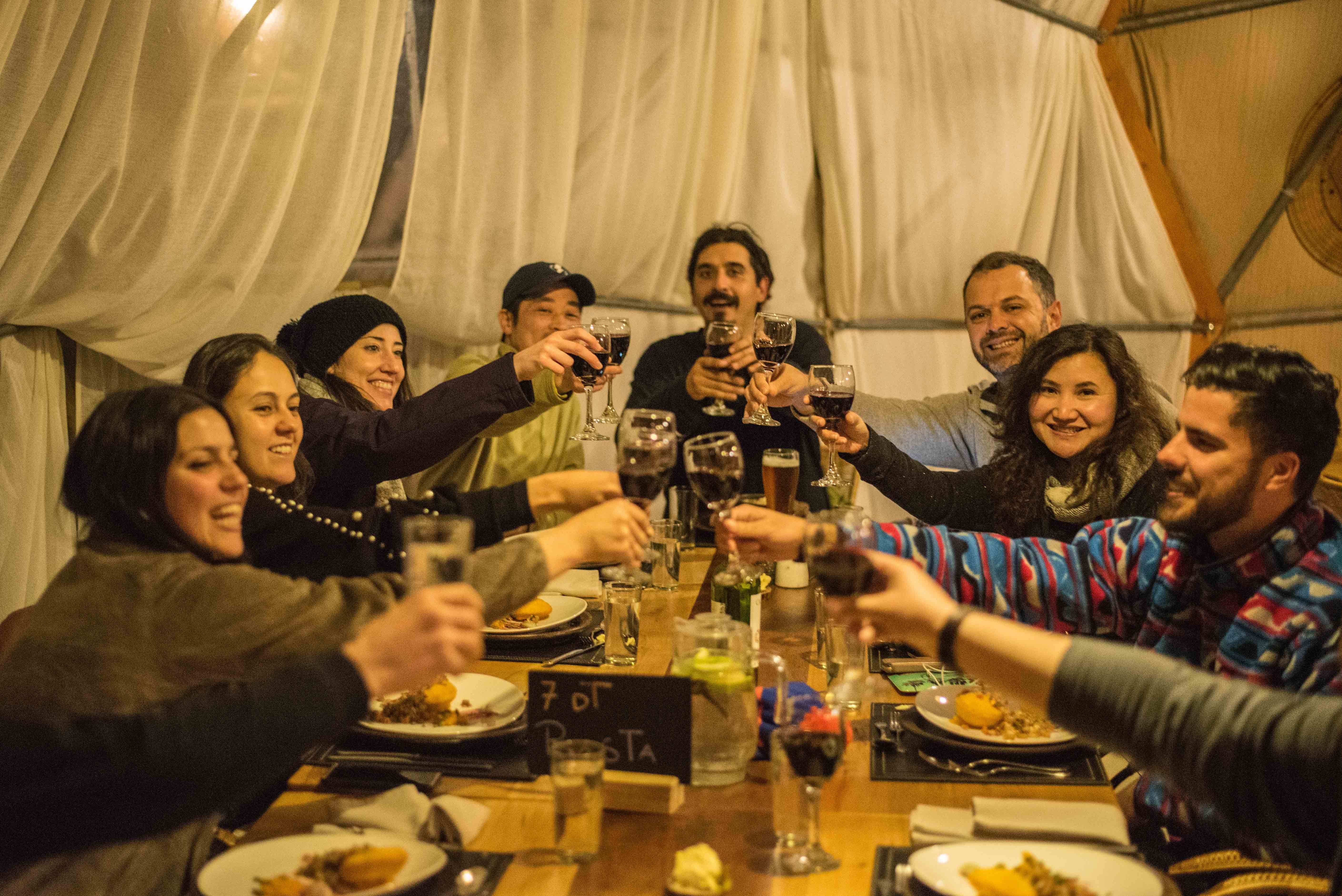 One of the main key words when it comes to EcoCamp. Just like the Kaweskar – nomad indigenous tribes of Patagonia – used to stay together in their dwellings, the groups of people that come to EcoCamp learn to know each other and to become lifelong friends in the Community Domes. Leaving EcoCamp is always difficult, and it's mainly thanks to the wonderful human experience you can live here.
Want more pictures? Follow us on Instagram for more of our beautiful and remote Patagonia location.