Welcome to the end of the world! This sliver of a country compels the adventurous to its shores, but did you know that this region is also a pretty spectacular destination for foodies? A place as beautiful, wild and untouched as Patagonia should surely produce quality, wild and untouched ingredients, and produce them it does. Read on to see what food in Patagonia awaits you.

Food in Patagonia
King Crab Pie (Chupe de centolla) makes use of Chile's epic seafood production thanks to the bounty provided by the Humboldt Current. This seafood stew is chopped with breadcrumbs and cheese.
Spit Roast Lamb (Cordero al palo) is something of a regional specialty, and found on either side of the border in Argentina or Chile. Its skin is cooked to crispy perfection over an open fire, imparting a delicious aroma and flavor into the juicy meat.
Guanaco fillet (filete de guanaco) is the lean meat of the guanaco, that doe-eyed animal you will have spotted in Torres del Paine and around. These animals are over-abundant and hunted as game in order to prevent them overgrazing.
Trout is a delicious freshwater fish that takes advantage of the region's many rivers, lakes, and that is best enjoyed simply with butter sauce. While you are here, don't leave
Wild Boar was introduced to Chile around the end of the 20th century, and has become a staple food in Argentine Patagonia. Delicious when just-cooked, this gamey meat also speaks volumes when smoked.
Calafate is a type of berry that is almost unheard of outside of Patagonia, which is a terrible shame because it is an intriguing mix of flavours - a blueberry, cherry and a red grape mix that can be served in a variety of ways, from ice-cream to sauce. In Patagonia, you can even order a Calafate Sour! This gorgeous drink is made with Chilean Pisco and the calafate berry, a local fruit that together creates an alcoholic beverage you won't forget.
Tip: In Torres del Paine, check out the food on the EcoCamp Patagonia restaurant menu . Our hotel offers a perfect mix of classic Chilean dishes and tasty local flavours. We also have options for vegans, vegetarians, those with a dairy or gluten-free diet and other dietary preferences.
Staples in Chile
Expect to see a lot of meat whichever side of the Andes you find yourself on, but don't let anyone tell you that vegetables don't have a place in Chilean (or Argentine cuisine). Avocado is the star, eaten morning and night but especially during once, an evening meal best described as a type of breakfast at the end of the day. Chileans love to take once around 9 or 10pm, often with warm bread (perhaps marrequeta, pan amasado, hallullah ...) slathered with mashed avocado, olive oil and salt.
Beans in all their forms are enjoyed, including garbanzos (chickpeas), black beans and regular beans, the latter made into the winter comfort food, porotos con riendas (served with spagetti, chorizo, pumpkin and onion).
Residents also eat a variety of seafood, thanks to the ease that comes with being a skinny country bordering an ocean that carries the Humboldt Current. Shellfish such as mussels, scallops, oysters, shrimps, crab abalone, and calamari are all abundant, as well as things like octopus, sea bass, albacore, and even seaweed (cochayuyo), utilized in dishes such as paila marina (marine soup) and various chowders.
Street Food
In winter, Sopaipillas are one of the best street food options and their small carts can be found all over Chile during the cooler months. These round, pumpkin-based snacks are best eaten fast with a huge helping of spicy aji (chilli) or pebre (tomato salsa), or even ketchup and mustard. A desert version also exists, known as the sopaipilla pasada, which adds molasses to the cooking process, resulting in a deliciously sweet pudding.
Mote con Huesillo is one of those iconic Chile staples, rearing its head once the weather heats up. Initially, it is an odd mix, a glass (or plastic container on the street) that contains a dehydrated peach (huesillo), husked wheat (mote) and the peach juice mixed with sugar/honey, cinnamon and water.
We have all heard of the famous completo, Chile's version of the hot dog that is as equally at home eaten fast on the street or with friends on a night out. This sausage-in-a-bun can be a mammoth endeavour and topped with all manner of ingredients from layers of avocado and mayonnaise through to sauerkraut, chopped tomatoes, cheese and even a fried egg!
Empanadas are a filling fried or oven-baked pastry containing a variety of fillings from simple cheese through to lamb stew, the latter best enjoyed in Patagonia.
Where to Get Your Foodie Fix
The first most obvious place is the local market, in Spanish known as the feria. The market is like the metaphorical heart of the community, a place where people spend a good amount of time in search of fresh, local produce. The market is still heavily frequented by Chileans, despite the presence of supermarkets across the country, and because of this, you will find that eating with the season is very much the norm. Summer means berries, melons, and corn, resulting in things like fresh strawberry juice and dishes like pastel de choclo (corn pie) and humitas (mashed corn served steamed inside the husks). In the colder months, warming dishes such as cazuela (a type of stew) or porotos con riendas (a bean dish with sausage) make a much-welcomed appearance, particularly enjoyed when the air outside is chilly and touched by snow.
Tip: Bring cash as cards are not accepted in most markets
- Arancha Azores, Chief of Sustainability at EcoCamp Patagonia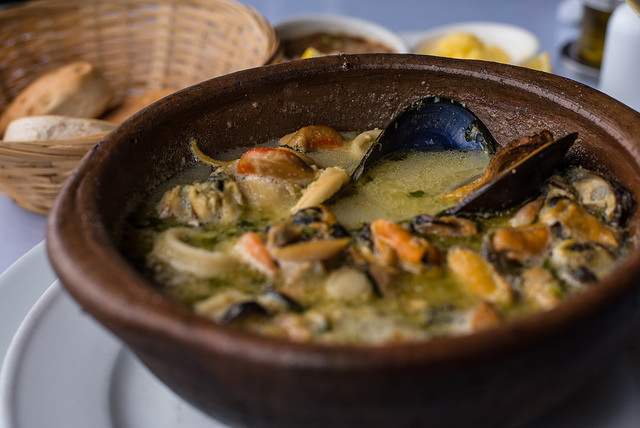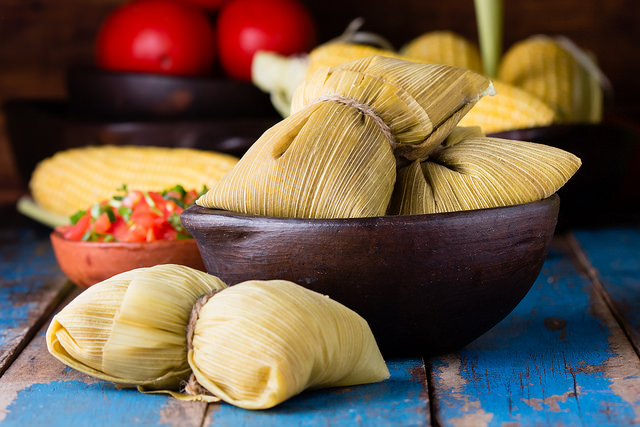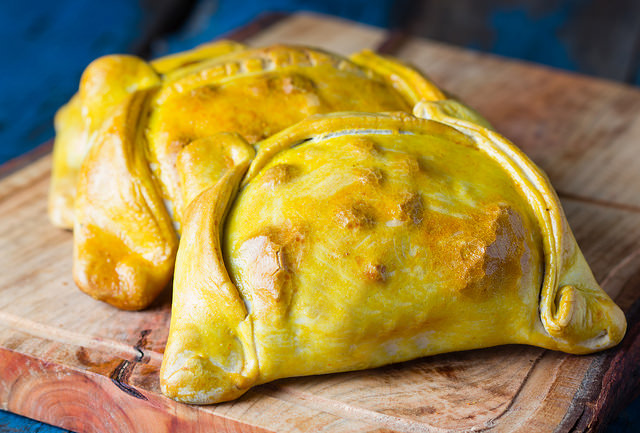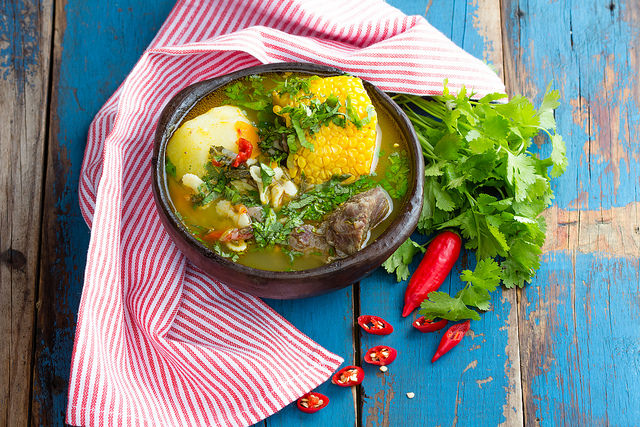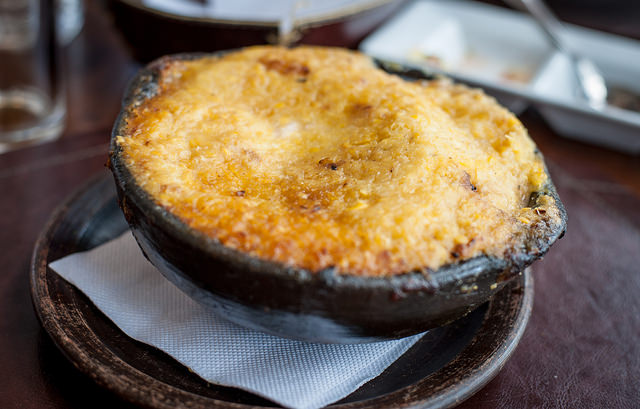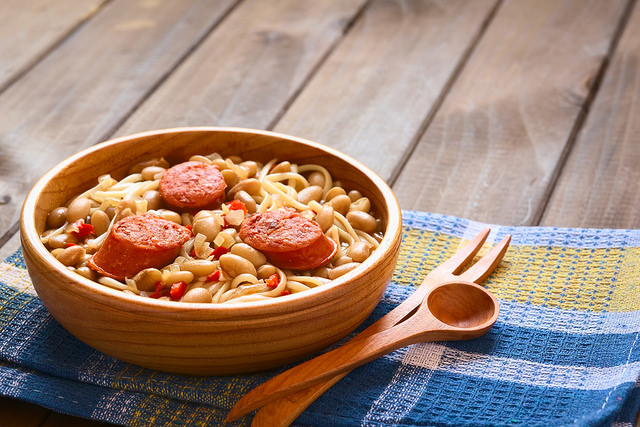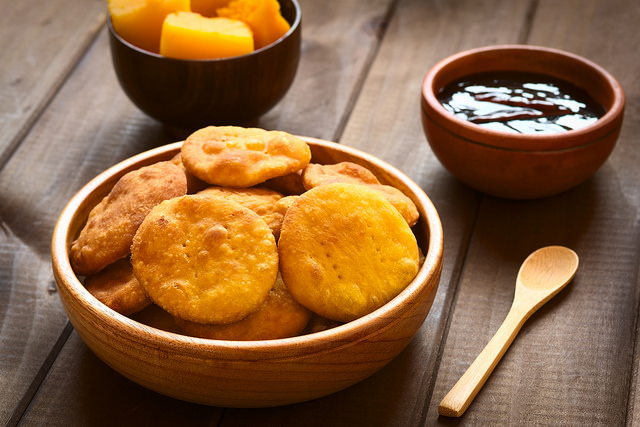 Want to know more about the local food? Check out our blog post to discover delicious meals and more about the EcoCamp Patagonia restaurant menu. Also get in touch with our team at reservations@cascada.travel.