On November 26th, Torres del Paine National Park officially reopened to travelers after many months of closure. All of us at EcoCamp Patagonia are thrilled to start welcoming back travelers to one of the great places on the planet, a place filled with many natural wonders and endless possibilities for adventure.
During this challenging time, park officials at Torres del Paine have established a set of precautions and protocols. Keep reading to learn how you can make your Patagonian dreams a reality and safely travel to Torres del Paine this season: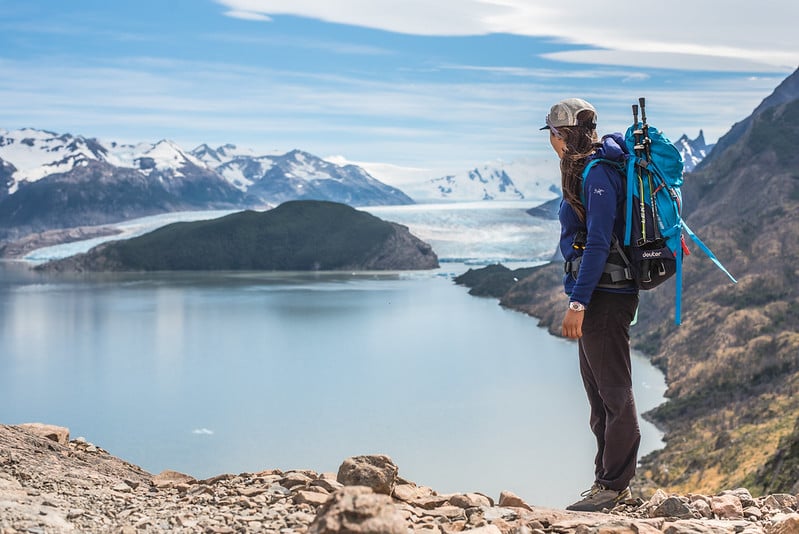 Park Safety Guidelines
Like all public spaces, the national parks in Chile have established new rules and safety measures to protect those who visit.
When first arriving at the park, each person must get their temperature checked and be cleared to enter. It's also encouraged to sanitize your personal items before entering and after leaving in order to protect others.
At the popular attractions and viewpoints, park officials say it is best to avoid large crowds of people, wear a mask and not stay for an excessive amount of time. It is also encouraged to avoid touching handrails, signs and other objects that can not be cleaned daily and also regularly wash or sanitize your hands.
Masks must be worn at crowded viewpoints, in closed spaces, in bathrooms and on transportation. However, you can remove your mask while hiking as long as physical distancing of at least two meters is maintained. Hiking groups will also be limited in size, complying with the guidelines set forth by the federal government at that time.
What You Can Do and See

Torres del Paine is reopening in phases, with plans to reopen the hotels within the park and the famous W hiking trails. Top attractions include the challenging 8-hour trek to the base of the Paine Towers, a viewing of Grey Glacier, the trails near French Valley and so much more.
A great way to see these spectacular sites is on a 5 Day W Trek or a Wildlife Safari program with EcoCamp Patagonia, allowing you to marvel at incredible landscapes and enjoy active outdoor adventures in small guided groups.
In many areas of the park, you can spot native flora and fauna and enjoy stunning mountainous scenery. Many travelers love seeing the wide range of Patagonian wildlife, including condors, foxes, pumas, guanacos and more.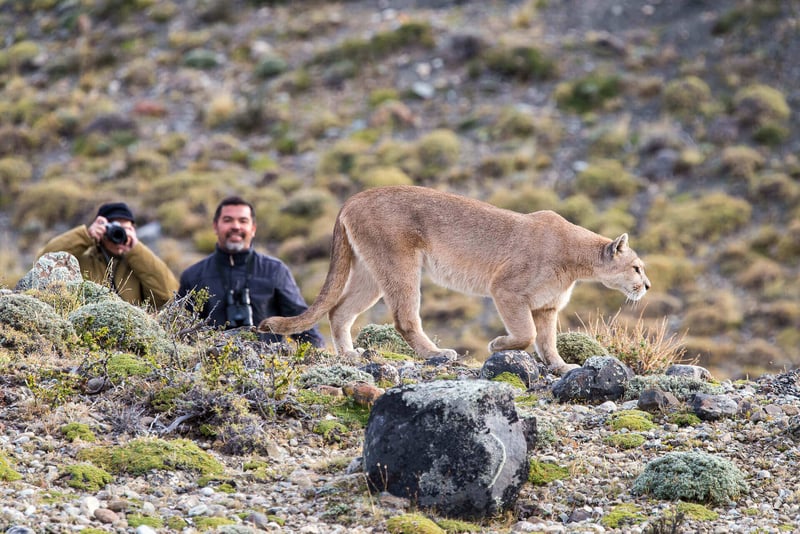 Take a Safe Trip with EcoCamp
One of the hotels preparing for a safe reopening is EcoCamp, located in the heart of Torres del Paine. The team at EcoCamp is fully prepared to provide a safe and secure experience in Patagonia through established hotel protocols and precautions.
Physical distancing, intensified cleaning, masks, flexible booking policies and small tour groups are all incorporated into this season. From the airport pick-ups to yoga classes to dining in the Community Dome to excursions in the park, the staff will ensure you feel safe and comfortable during every aspect of your trip. Along with these measures, we invite you to enjoy EcoCamp's contagious spirit of community, thirst for adventure and many sustainable actions in the beautiful Torres del Paine National Park.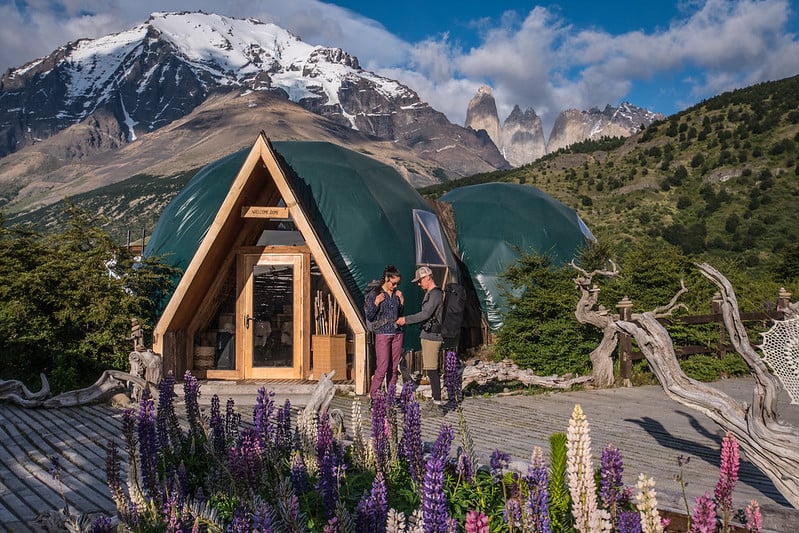 To learn more about booking a trip with EcoCamp, get in touch at reservations@cascada.travel or check out our 5 Day W Trek and Wildlife Safari itineraries.